Show you around Porsche Center Taipei in one minute©Youtube style master
In September 2020, the grand opening of the Porsche Centre Taipei was held. Located in Neihu District, the land area is more than 13,875 square meters, being the largest Porsche Centre in Taiwan. LTECHis honored to be the Intelligent LED driver supplier of Porsche Centre Taipei. Next, let's have a look at it.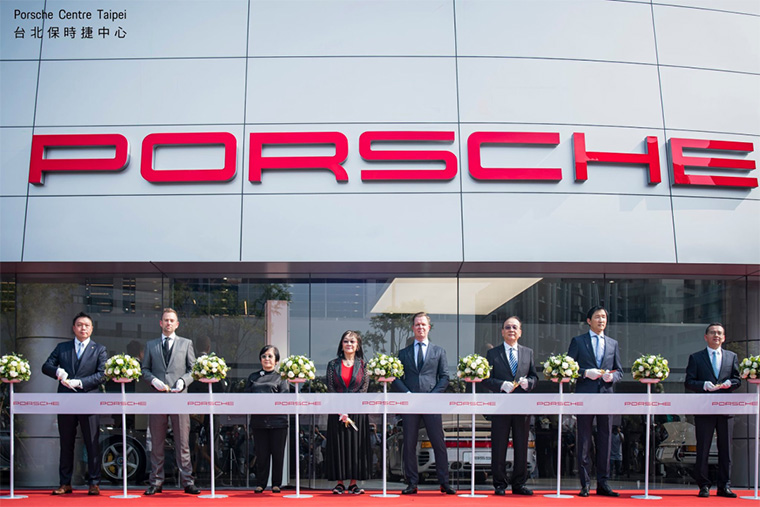 Opening ceremony ©Facebook Porsche Center Taipei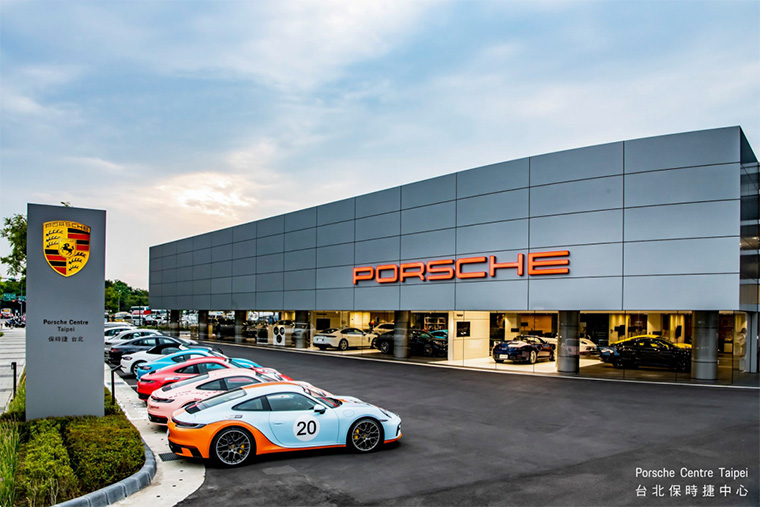 Exterior ©Facebook Porsche Center Taipei
Click the video to learn more about Destination Porsche ©Porsche Newsroom
Porsche Center Taipei unites tradition and innovation, and the interior design reflects Porsche's unique heritage of Porsche motorsport. The exterior aluminum facade creates an eye-catching atmosphere. In the interior display hall, Porsche Taiwan reveals the first Porsche Centre built under "Destination Porsche" concept. Porsche Centre Taipei is designed into four display areas: "Highlight Module", E-Performance Module","Classic Module" and "Approved Module". Meanwhile, Porsche cars are displayed in the way of racetrack, interpreting motor sports gene inside them.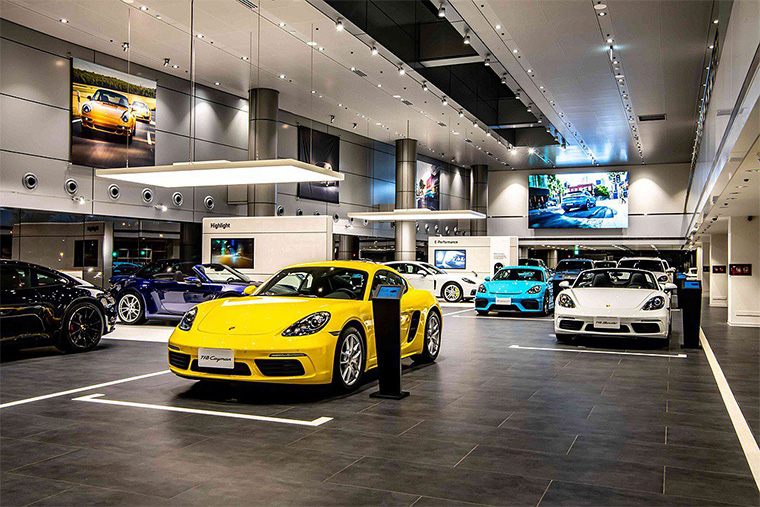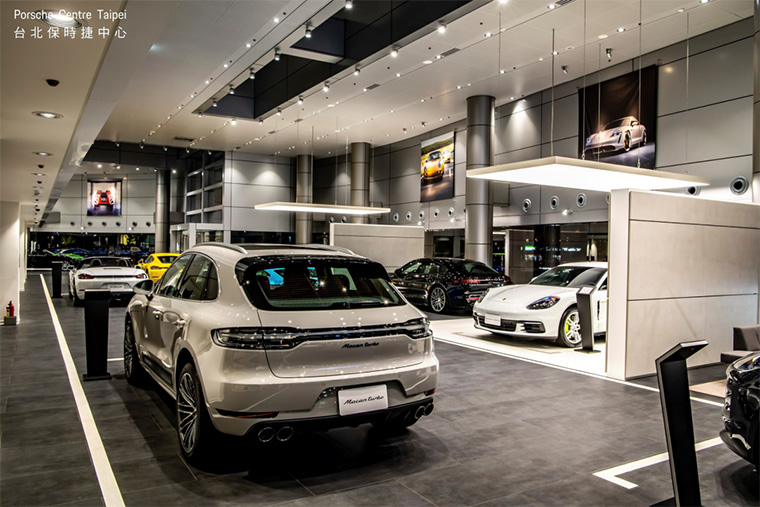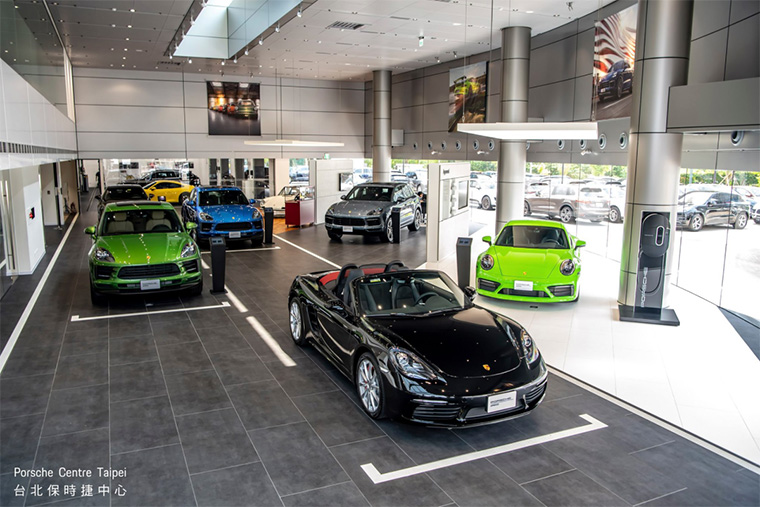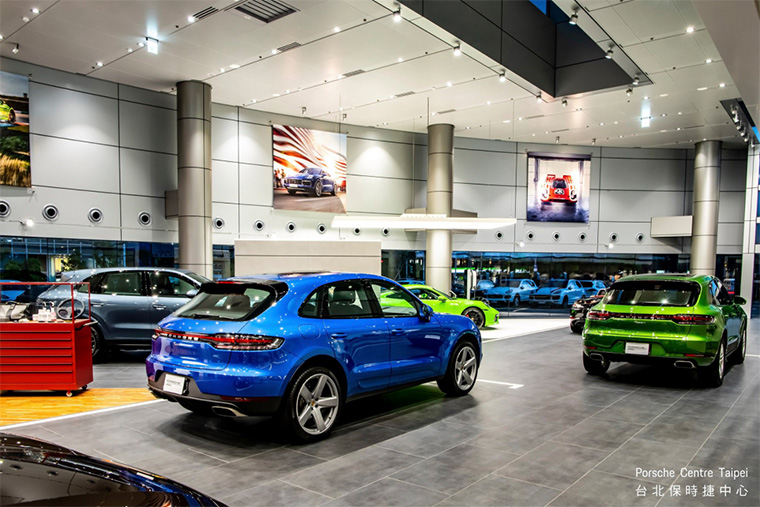 Racetrack design of interior display hall©Facebook Porsche Center Taipei
For the lighting part in the display hall, soft film smallpox was perfectly used to work with LTECH DALI dimmable drivers. Its original T-PWM super depth dimming technology can dim from 0-100%, down to 0.01%. The smooth and continuous dimming distributes it evenly across the surface of Porsche cars, making it so futuristic.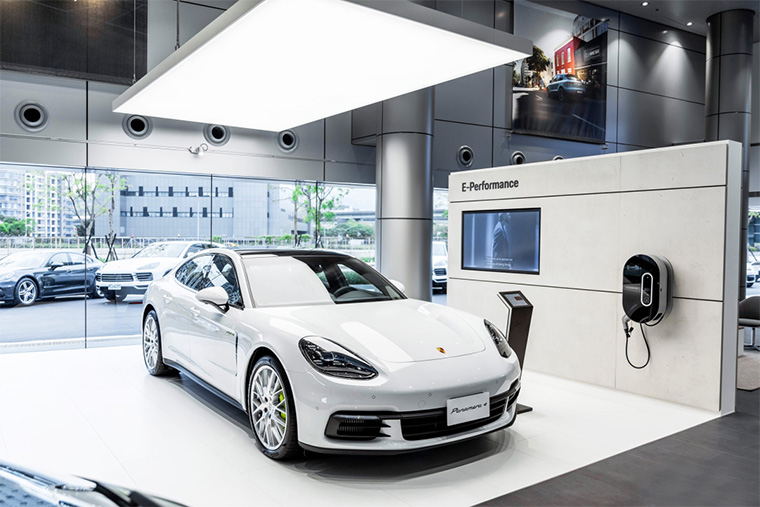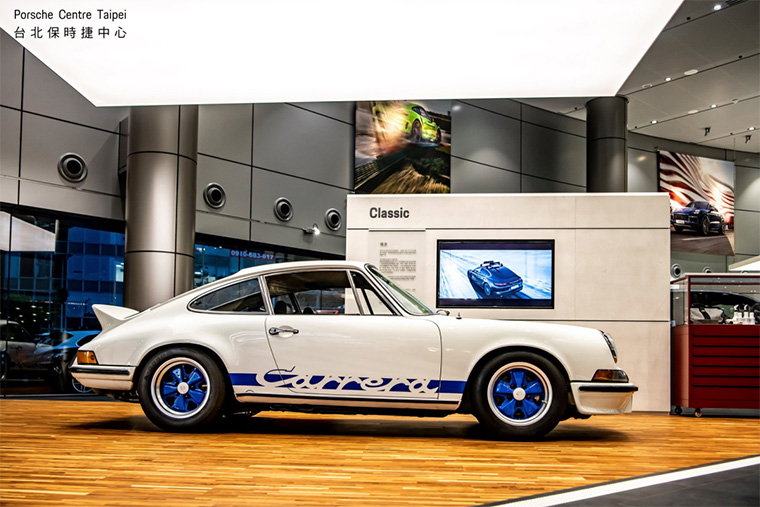 Lighting details of interior display hall ©Facebook Porsche Center Taipei
In addition, Porsche Center Taipei has created the unique car delivery space for customers. With wood-tone vintage leather as main style, it uses light sources with warm color temperature to create an elegant and comfortable environment. LTECH DALI dimmable drivers deliver smooth and flicker-free dimming either through shooting or your vision, which help each customer make perfect photos of this wonderful moment when getting a Porsche car.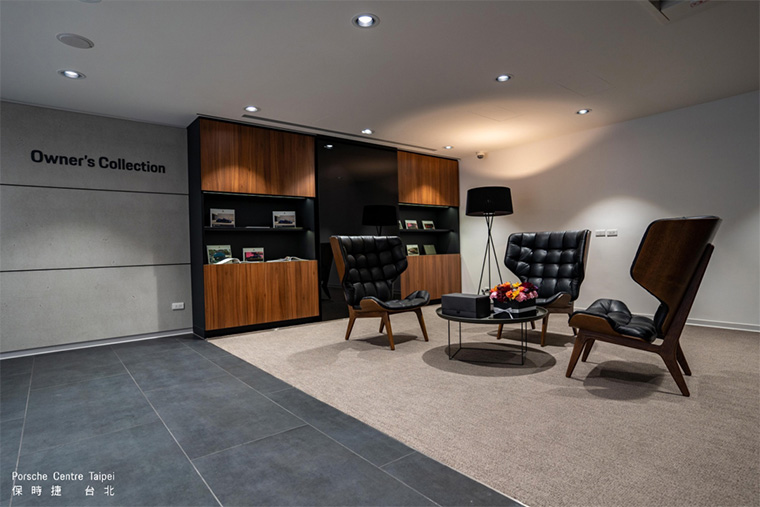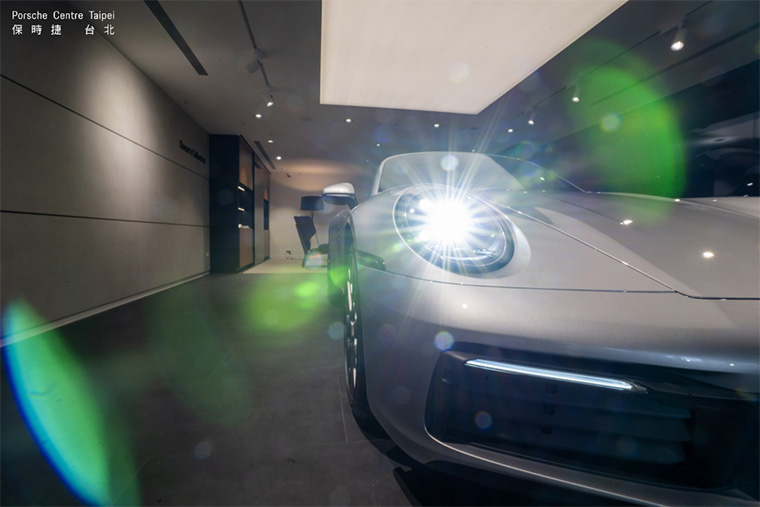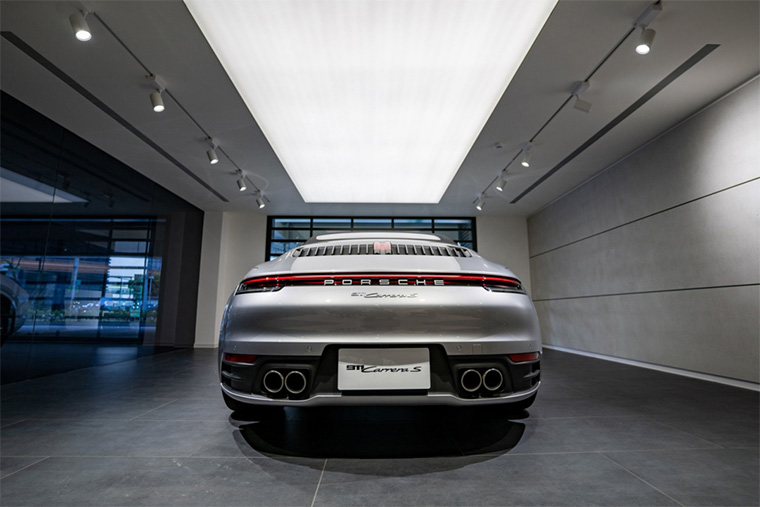 Car delivery space ©Facebook Porsche Center Taipei
Porsche Center Taipei also offers a more personal experience to meet the "Porsche community", and creates two different rest areas for customers. Despite furnishings and luminaires being quite different, they require the same dimming effects. By setting the different dimming level, divide the areas and generate a sense of three-dimensionality for space. Meanwhile, LTECH DALI dimmable drivers, using the unique program algorithm and hardware, allow extremely soft dimming and enhance you visual comfort.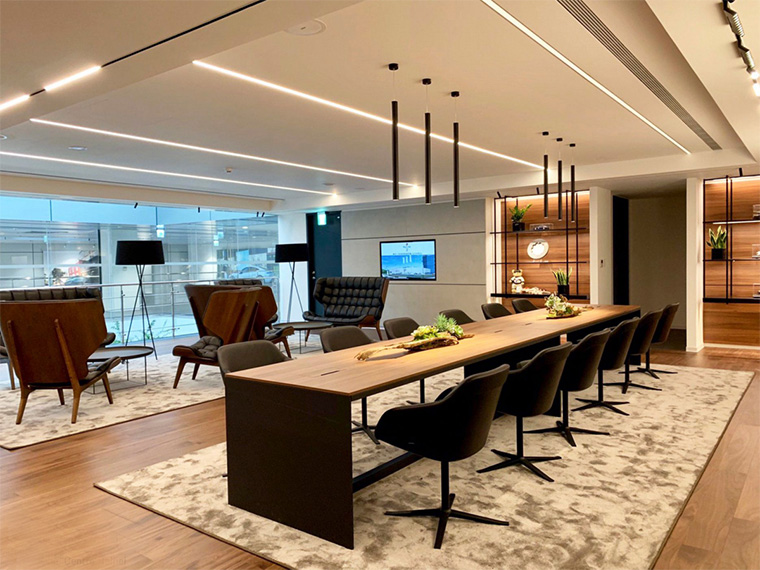 Rest space ©Facebook Porsche Center Taipei
When Porsche Center Taipei project came to me, I got the feeling that high-end commercial places require high environmental quality. As vision is the first sense organ, high level lighting is a central focus of that.
In this project, downlights, spotlights and soft film smallpox are provided by two different suppliers. When they submitted the project, LTECH has been a unanimous choice for the selecting LED drivers. As Porsche provide customers with ultimate experiences, LTECH has never stopped researching, developing and innovating our LED controllers and drivers. With many high quality accessories and products to solutions, we well know how to make good LED drivers and indexes for controlling them so as to satisfy the customers and win the bid for projects.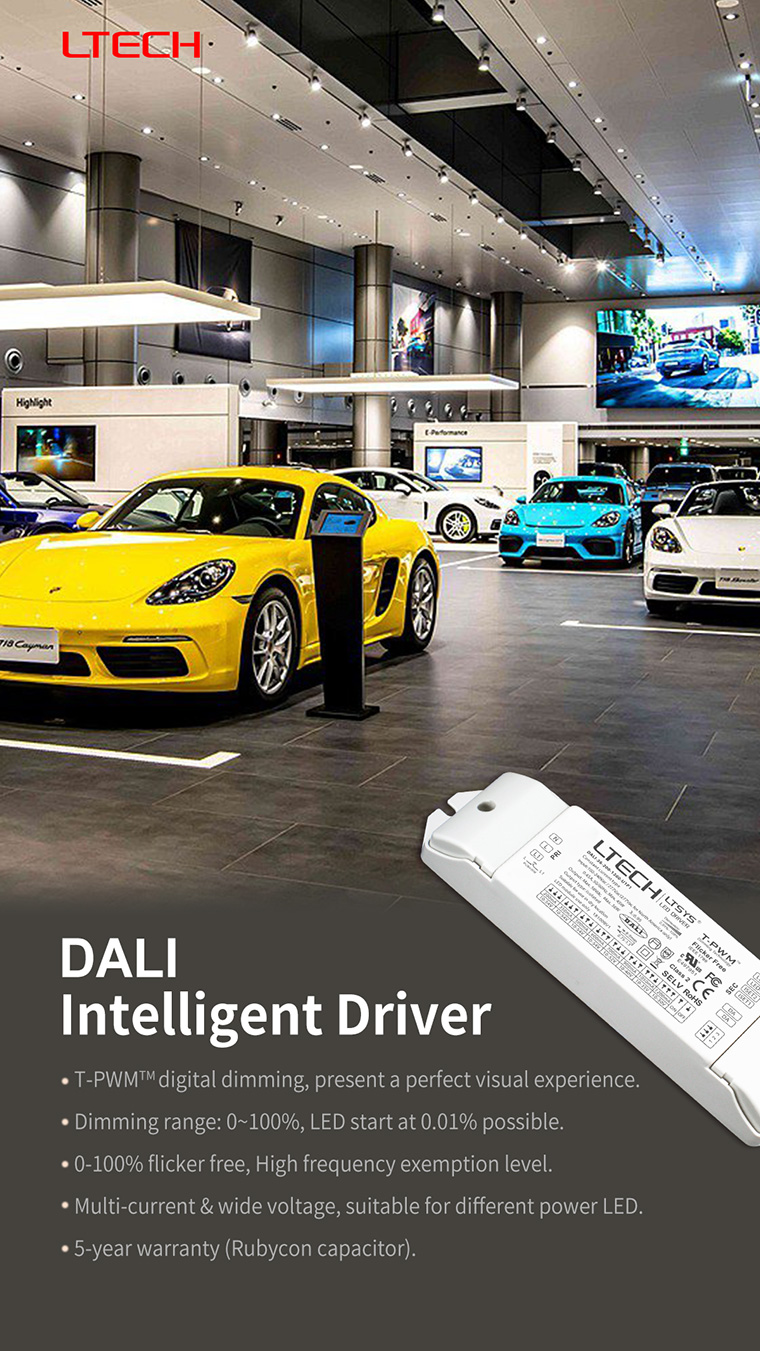 Details of LTECH products that Porsche Center Taipei used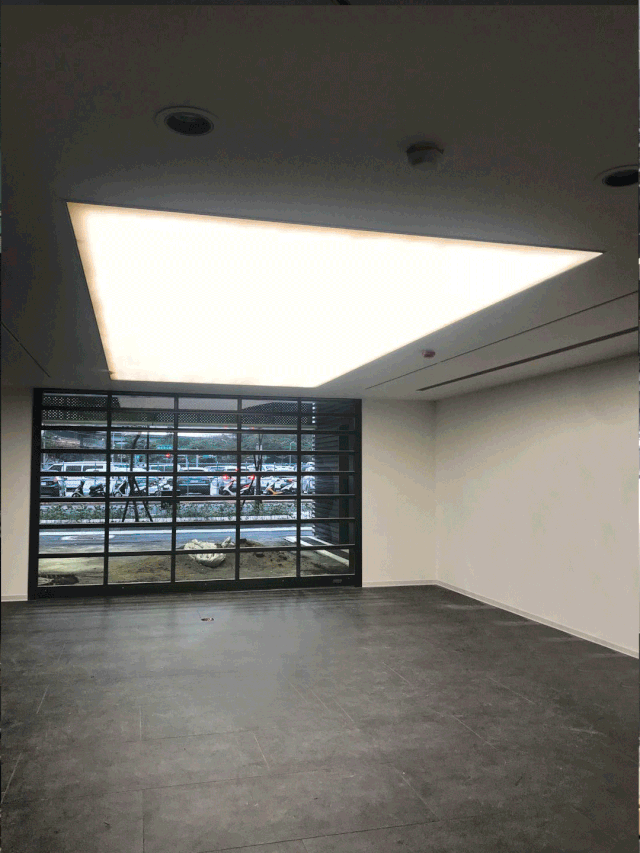 Construction site
Finally, thanks Just More Lighting Equipment Co.,LTD for its strong support of this case.
More lighting projects ( Click the pictures to access ):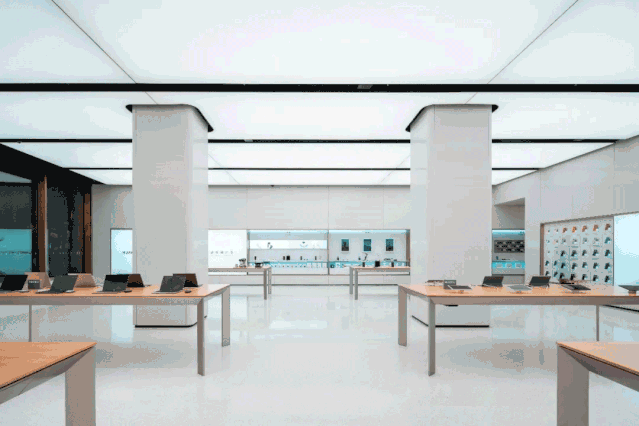 HUAWEI's largest global flagship store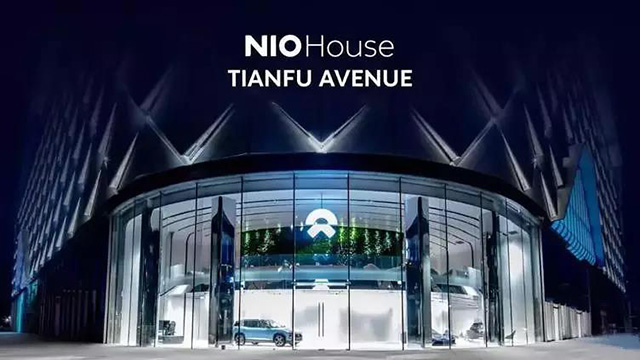 NIO House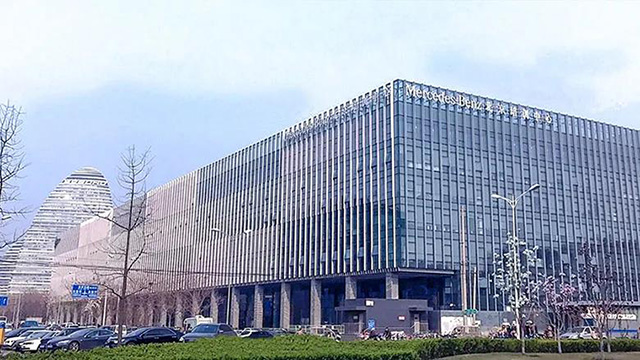 Mercedes-benz Beijing Training Center