The 21st Guangzhou International Lighting Fair hold at Pazhou exhibit center from Jun 9 to 12. At same time was China Dragon Boat Festival, but still many visitors came to attend the fair. During the fair heavy rain didn't deduct visitor's passion as many visitors came to LTECH's booth.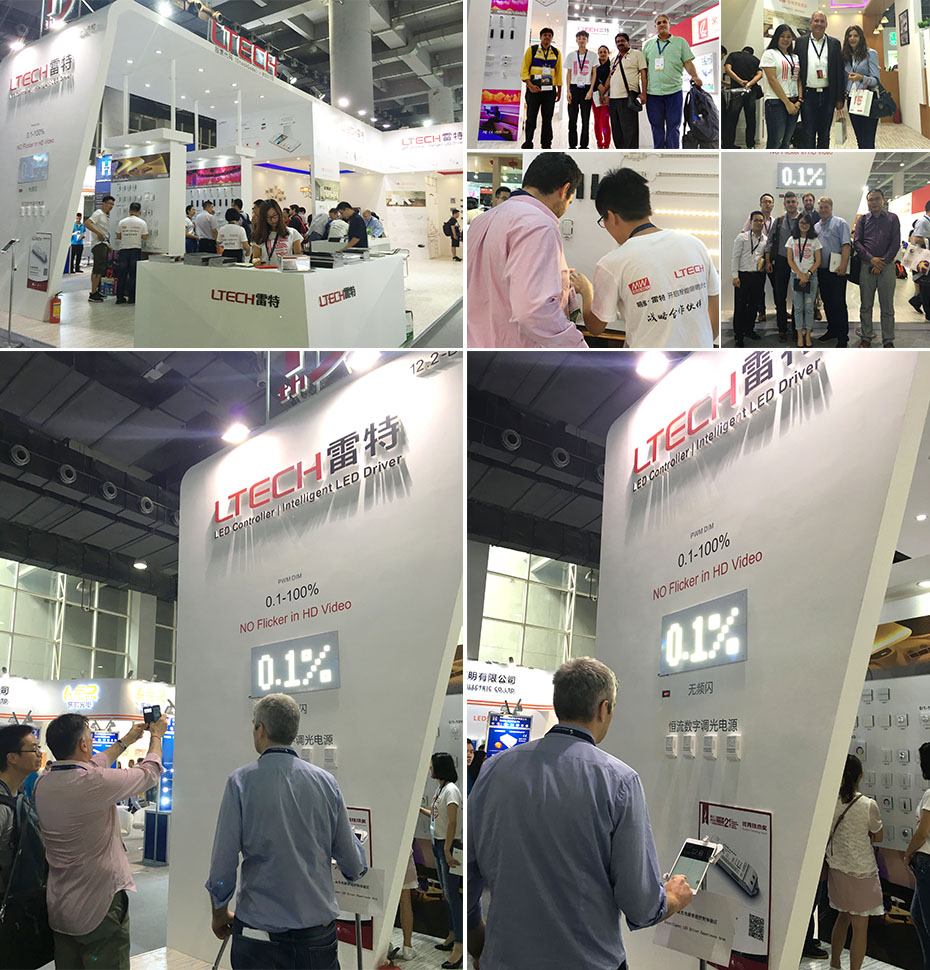 No flicker by HD shooting Customers experienced dimming effect on site

15th anniversary of LTECH, the"15" is the lucky No. of LTECH in 2016. The "15" stands in the hall, enhance each LTECH's beauty and looks so shine.
LTECH launched 0.1%-100% deeply dimming driver became a spot at Guangzhou International Lighting Fair. LTECH dimmable drivers made of high performance MCU digital program succeed at difficult constant current dimming effects and completed 0.1%-100% deeply dimming which near the dimming effect of incandescent light bulb. Dimming effect naturally smooth without any flickers.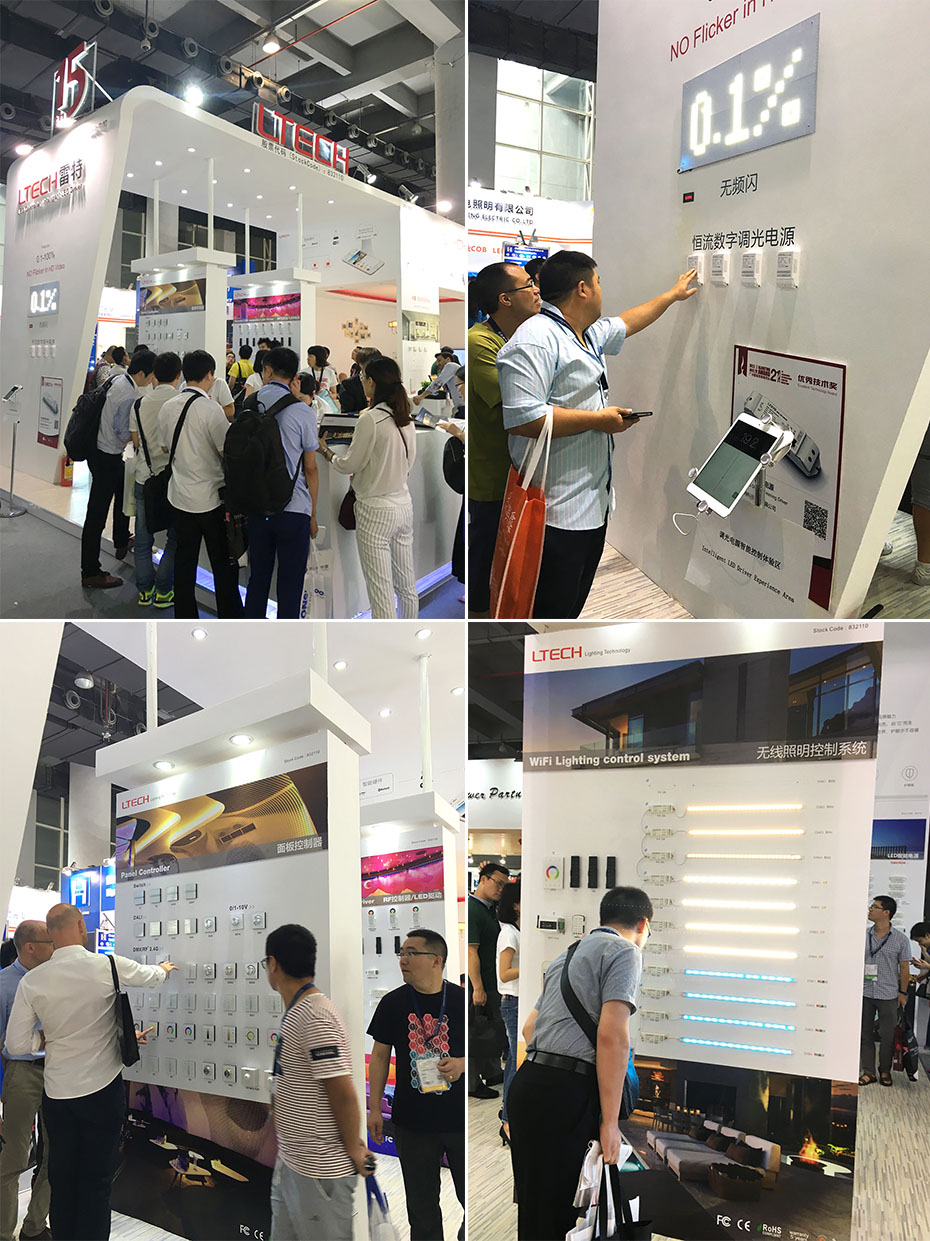 After experience many customers surprised at LTECH dimmable drivers and spoke highly of them which can dim without any flickers!
One of UAS customer said he was very interested in LTECH products. Those developed technology was attractive and hope to know more about it.
Besides the LED dimmable drivers made a splash at the booth, LTECH's classical products LED controller,WiFi control system, LED wireless control system, dimming touch panel were appeal to the visitors.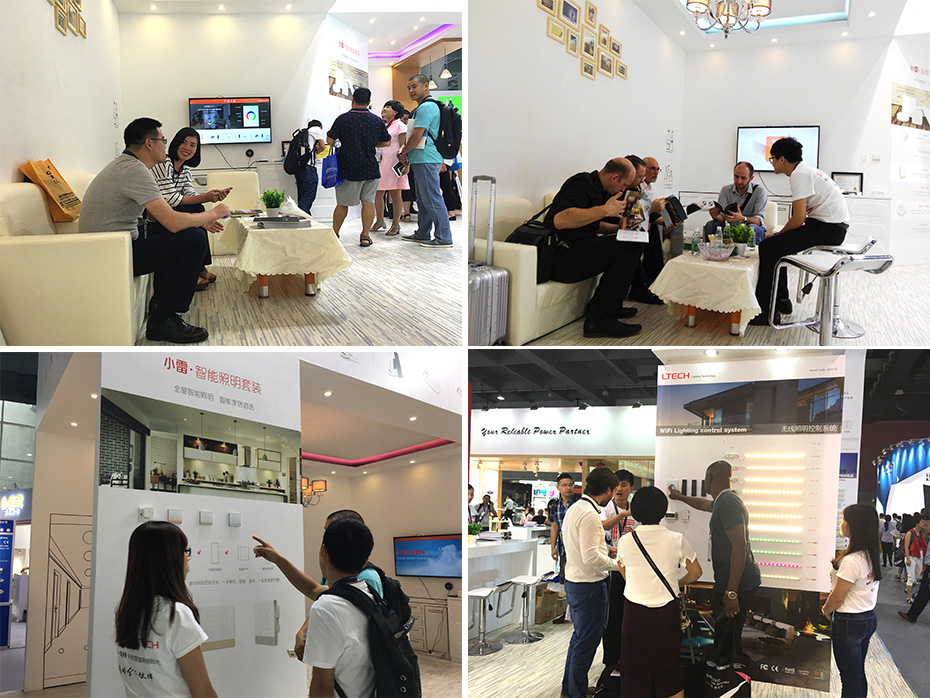 LTECH products made a closed relation to the them of smart-connected which were smart-connected lighting system, smart home products. They showed leading technology of LTECH. "L-Home" smart home product is another spot. Intelligent remote, intelligent touch panel switch, intelligent socket were appeal to many customers who have big interested with it.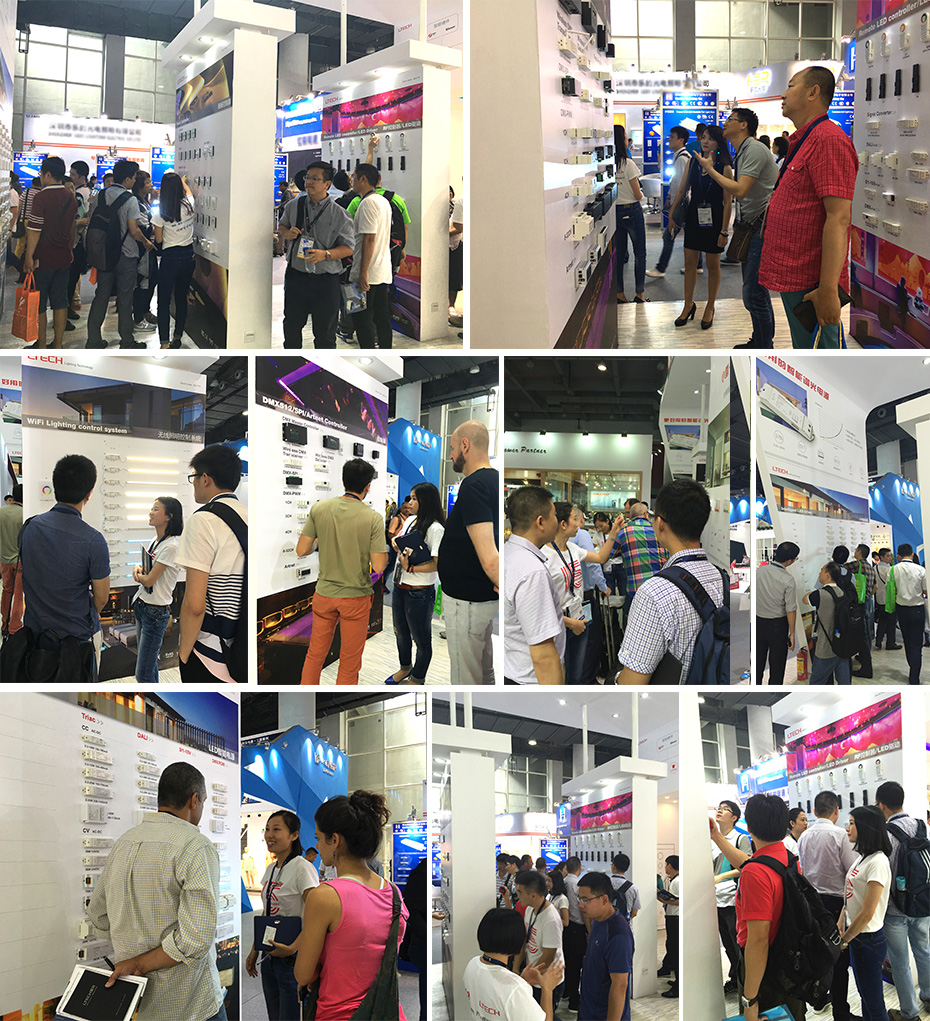 LTECH got a big harvest at the Guangzhou International Lighting Fair .Such as making many new friends and customers and let them know more about LTECH brand, products,technology,R&D ability and service. What's more, LTECH was honored with 3 big awards.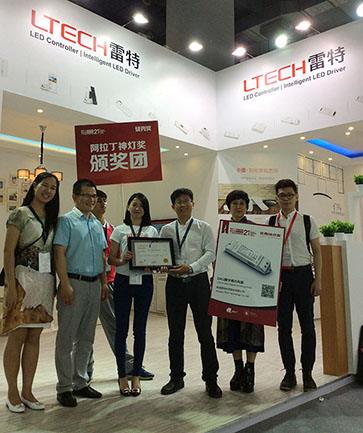 For DALI digital dimming drive was honored with"Technical Excellence " by Aladdin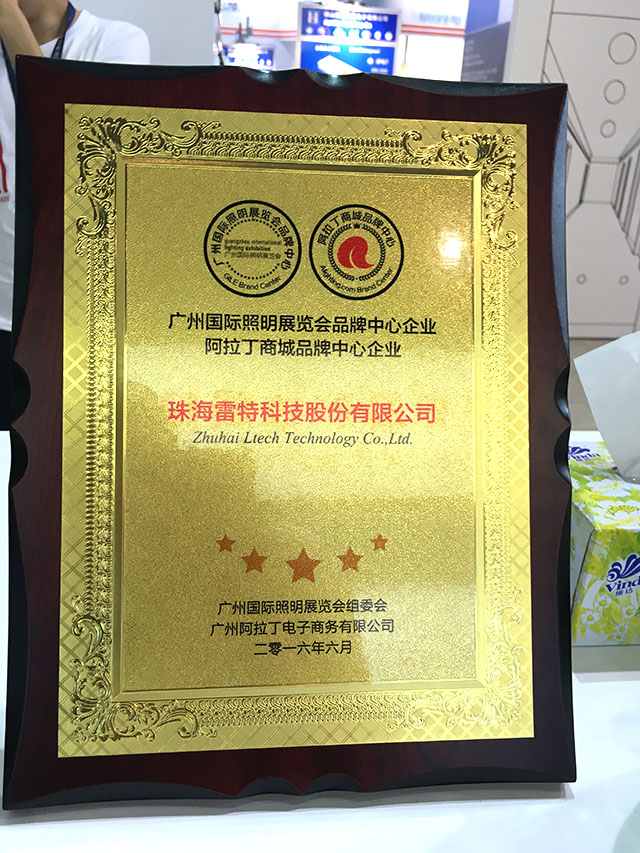 Guangzhou International Lighting Fair Brand Central Enterprises
Aladdin Mall Brand Central Enterprises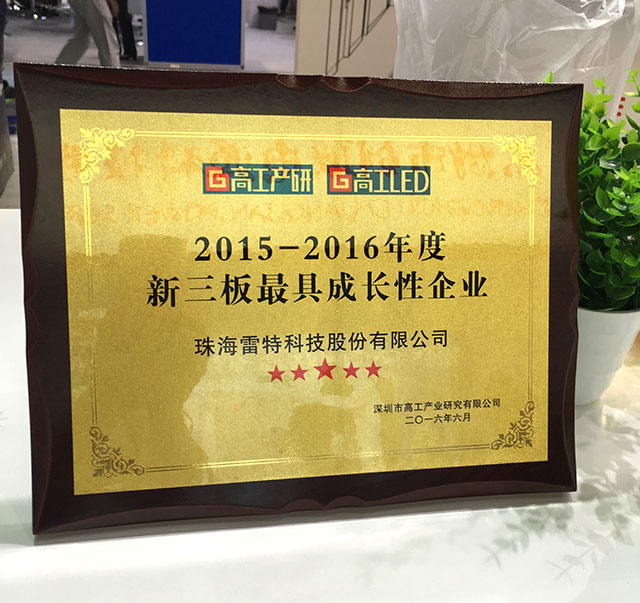 Won 2015-2016 The Most Growth Enterprise Award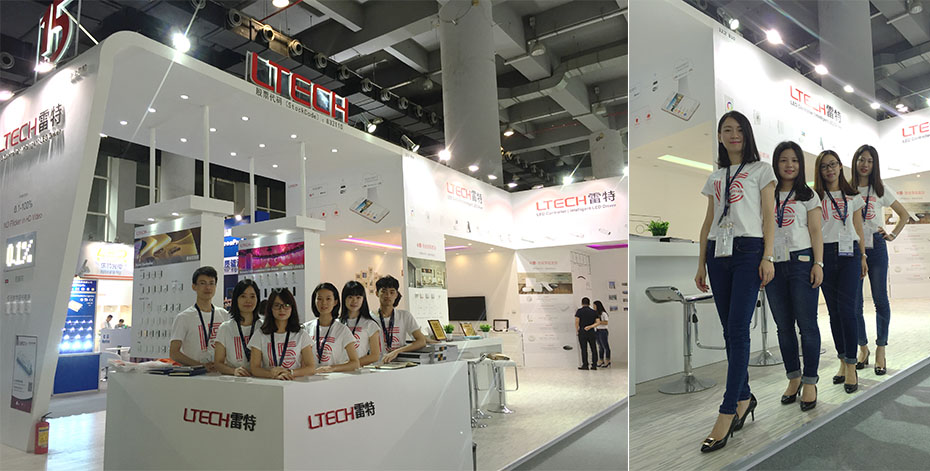 During 4 days exhibition,LTECH sales team receipted a large number of domestic and foreign customer with a particular products introduction without any resting.They got a favorable reception from customers as well as showing good professional quality and mental outlook. Customers has well knew more about LTECH's products, and have a deeper understanding in product's performance, which inspired them have a long cooperation with LTECH and interested in purchasing from LTECH.
With 15 years' glorious experience, LTECH showed the strong enterprise comprehensive strength level in the 21st Guangzhou International Lighting Fair.