In the process of commercial lighting application, do you often meet many difficulties such as diverse signals, complex control methods, and various types of lamps? In order to solve above problems, LTECH intelligent gateway brand new upgrade attack-full of high sense of sexual indifference appearance, coupled with internal strength of ultra-high performance, internal and external integration, become leading choice of commercial lighting.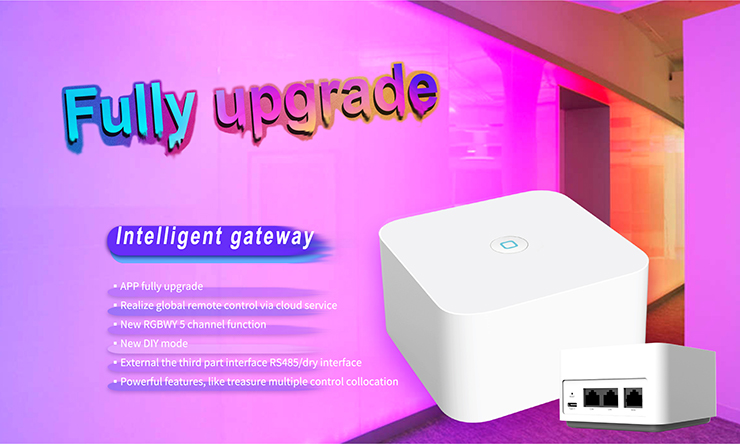 APP fully upgrade
This new APP upgrades the visual language, optimizes the UI interface, iPad version of full screen adaptation, multiple devices to bring more extreme and more comfortable visual experience. Add bluetooth 5.0 function, automatically memory account information, support device sharing, data sharing, remote firmware automatic upgrade, no need replace gateway, can enjoy the new function more intelligent and simple.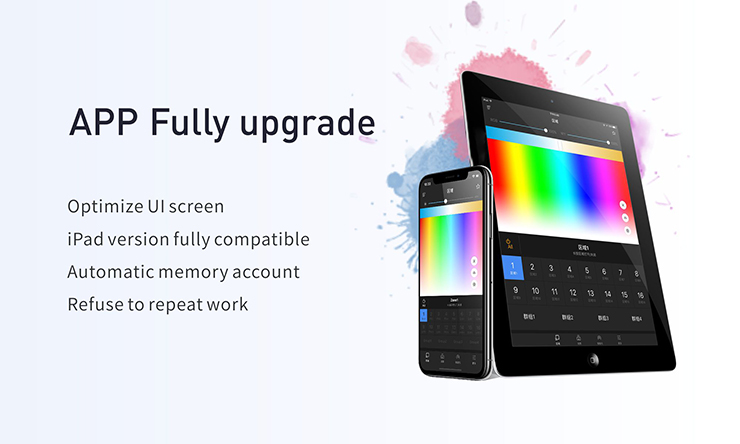 Global remote control
Through cloud service, multi-region, multi-group, global remote control application, to solve the distance problem. Support Tmall wizard & amazon Echo voice control, realize lighting brightness, color temperature changes and color control effects, creating a comfortable natural artificial light environment.
Variety lighting effects
Can control single colour, CT, RGB, RGBW, RGBWY and traditional lamps and lamps equipment, dimmer color exquisite, uniform smooth, meet the customer's meticulous pursuit of lighting.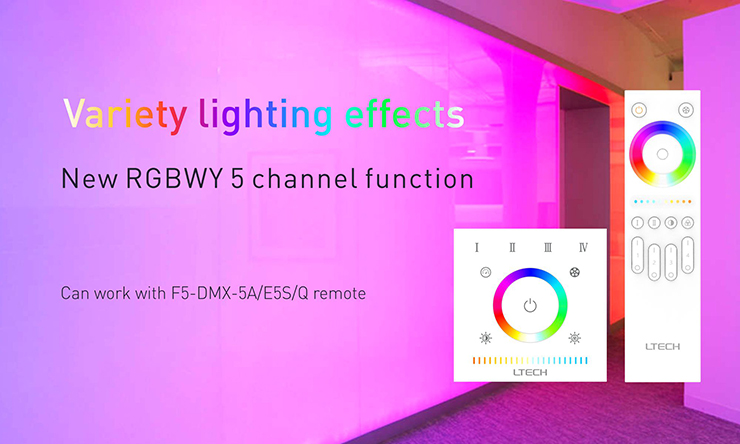 Dimmer mode
New DIY mode, can realize one-click custom scene application, arbitrary combination control of multiple areas, and arbitrary setting of exclusive scene, making project lighting more appreciable. At the same time, the timing function can set specific instructions at a specific time according to requirements, and can be matched with scene mode for lighting regulation.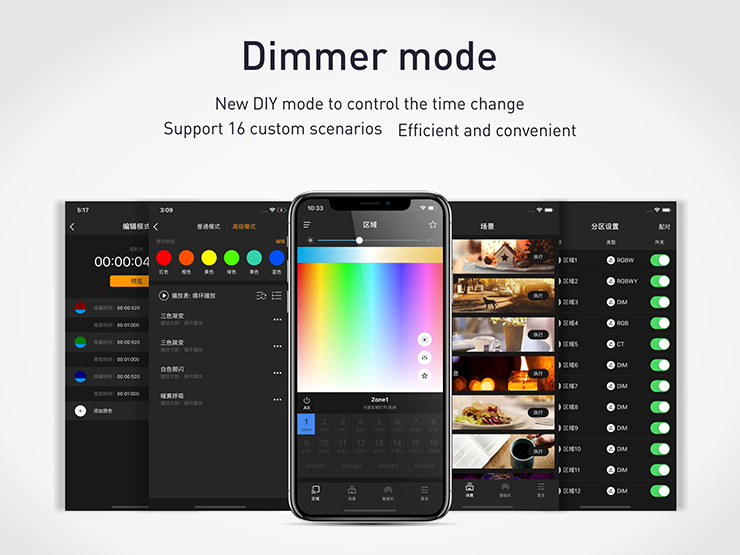 Open the third part interface
Open the third part interface RS485/dry contact interface, support docking third part control system, convenient wiring, easy to use.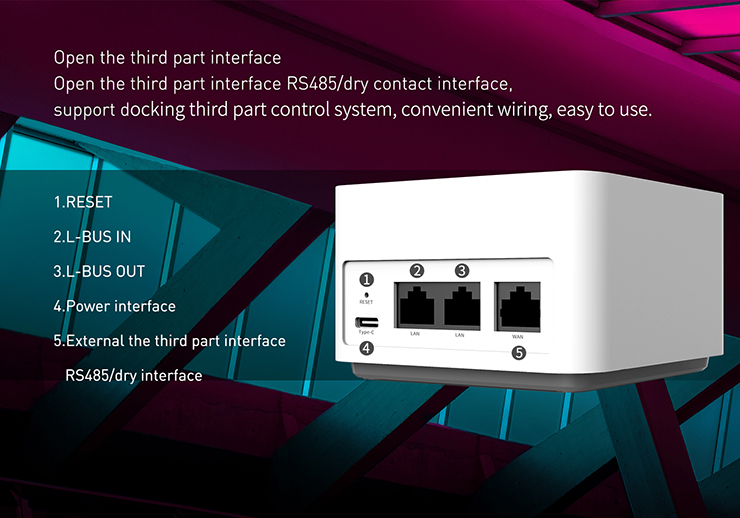 Powerful features, like treasure multiple control collocation
Intelligent gateway uses Wi-Fi signal and RF signal two-in-one control mode, to meet a variety of engineering requirements, simple installation and operation at the same time, it can be flexibly used with all kinds of LED controller, led driver, wireless module, RF repeater, bluetooth and lamps, no matter you are simple application, or complex engineering needs, all can meet.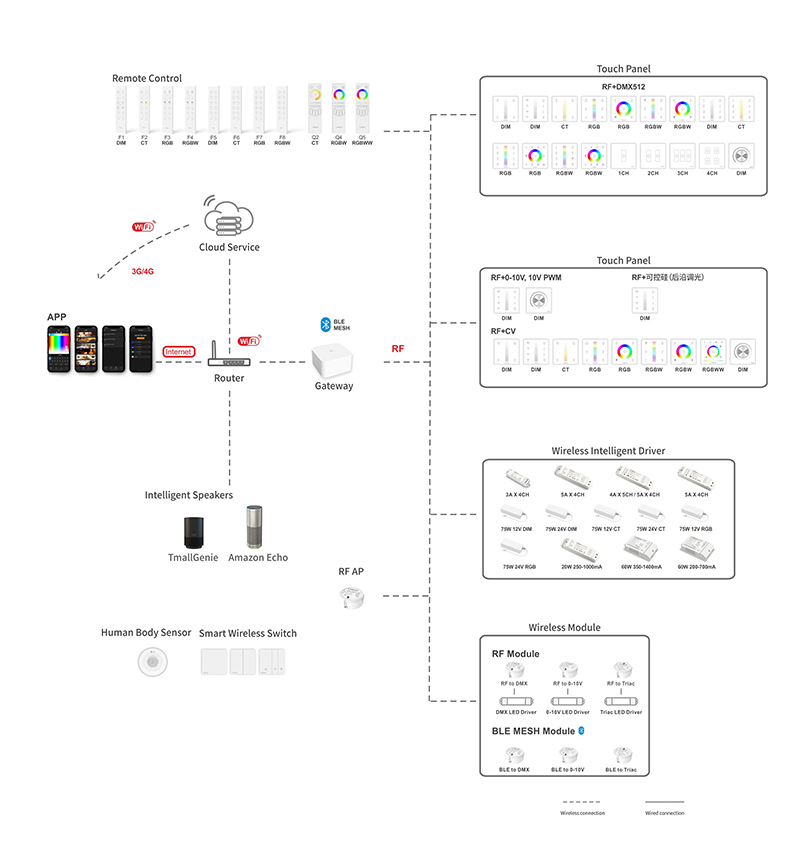 System diagram
For the project, LTECH strongest gateway can make a variety of signals on lighting control, can be converted to each other, with different signal, for different mode of lighting regulation, perfect solution in the project signal diversity, complex control mode, many kinds of lamps and other problems, powerful function, it can be infinited extension in the project.
For LTECH, it's what we have been done and will do combine our existing leading technology and hard strength to continuously develop and innovate, solve engineering lighting problems, perfect the lighting environment for human beings, and how the charm of lighting with our heart.