There are many star hotels in Shanghai city
But Shangri-La Qiantan,Shanghai is considered as one of
the most impressive ones
which boasts a premium location in the heart of Qiantan
offers obliging services and international cuisines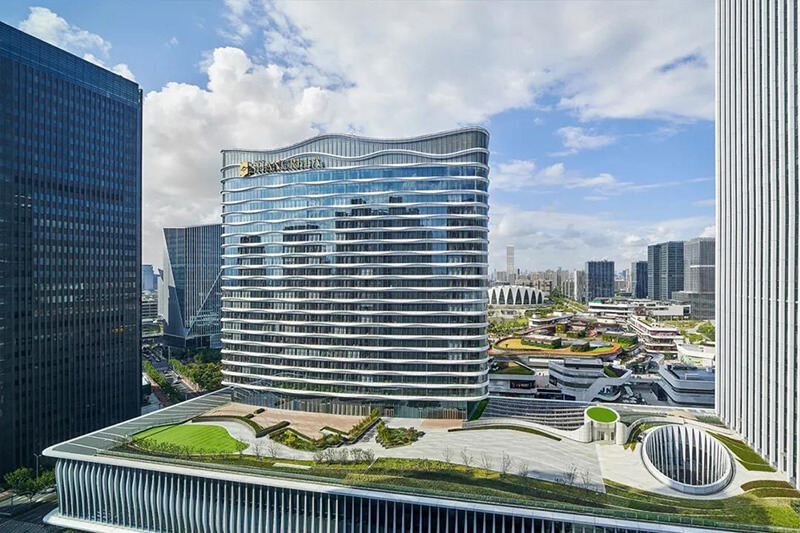 On the occasion of the 50th anniversary of the Shangri-La Group, Shangri-La opened fourth hotel in Shanghai. LTECH is a leading brand in the intelligent LED industry and its products perfectly work with the lighting design for Shangri-La Qiantan,Shanghai.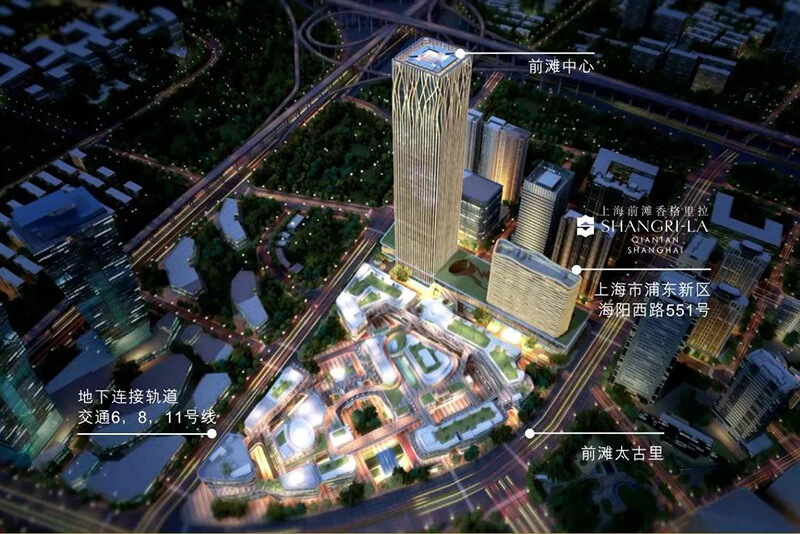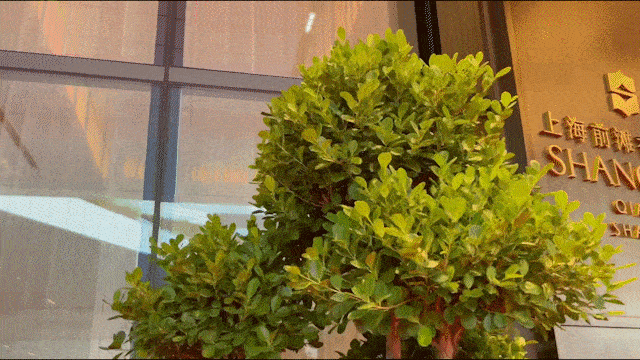 The hotel's main building has 28 floors, consisting of a high-rise main building and a 6-story podium. The main building (floor8-28) is used for hotel rooms, with a total of 585 guest rooms.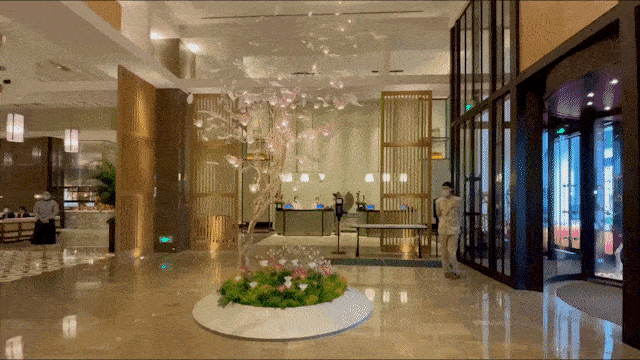 The lighting design is of great importance to a hotel grade and image. Magnolia flowers and crystal birds in the lobby are made of imported Czech crystals,creating a fresh sensory experience.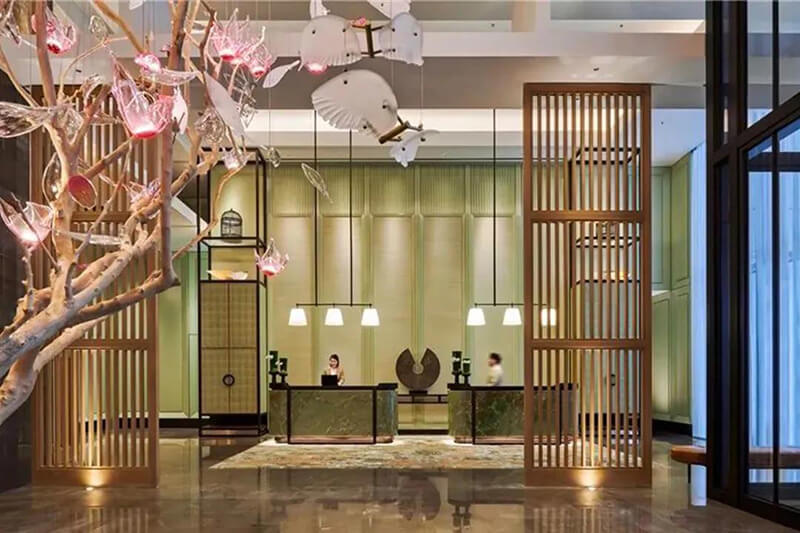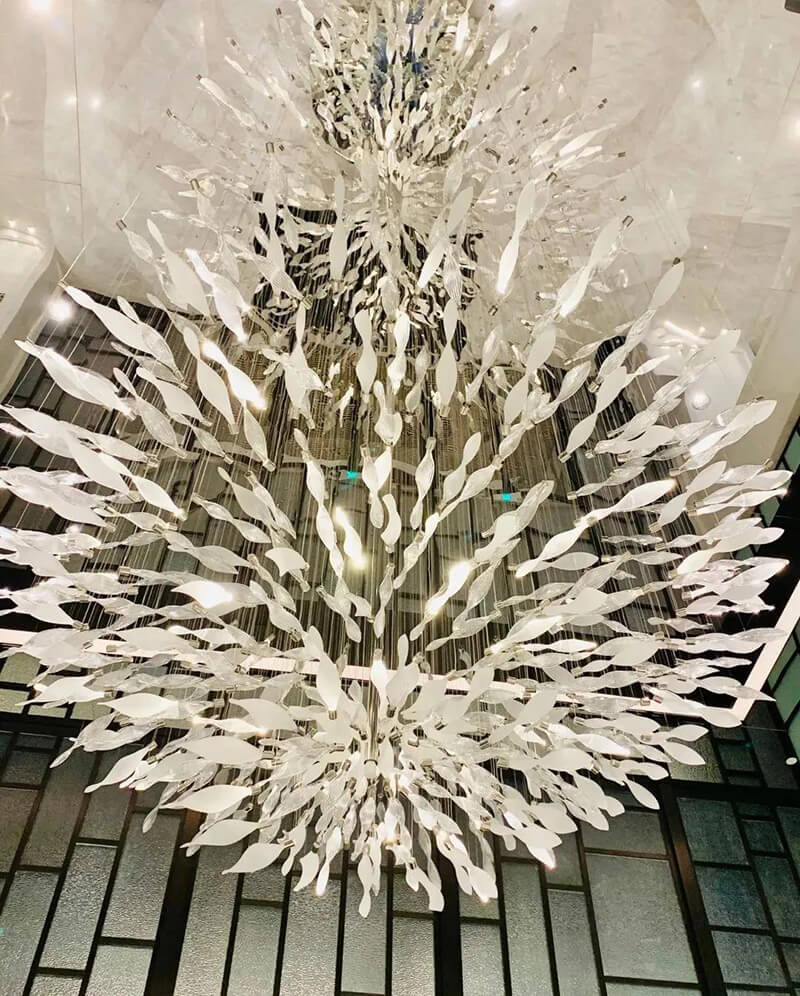 Local Shanghainese culture and other elements have been cleverly woven into the hotel's lighting design to create a unique, reviving sensory experience.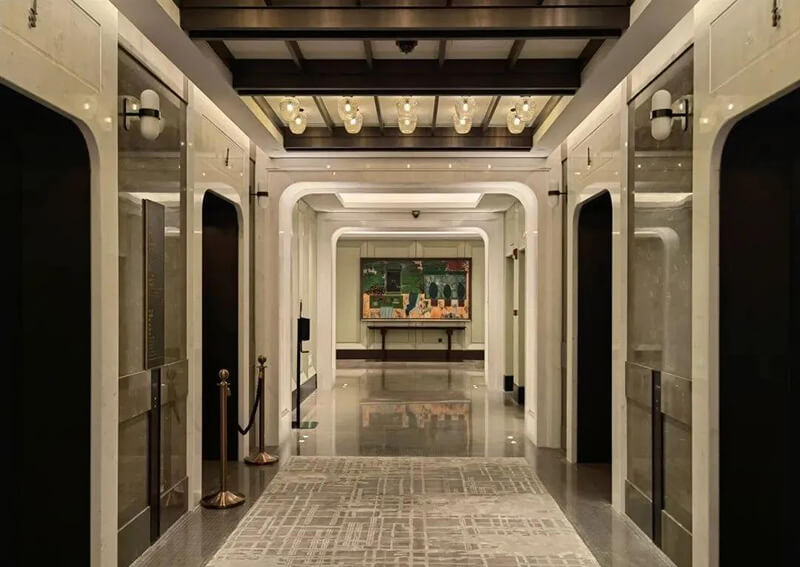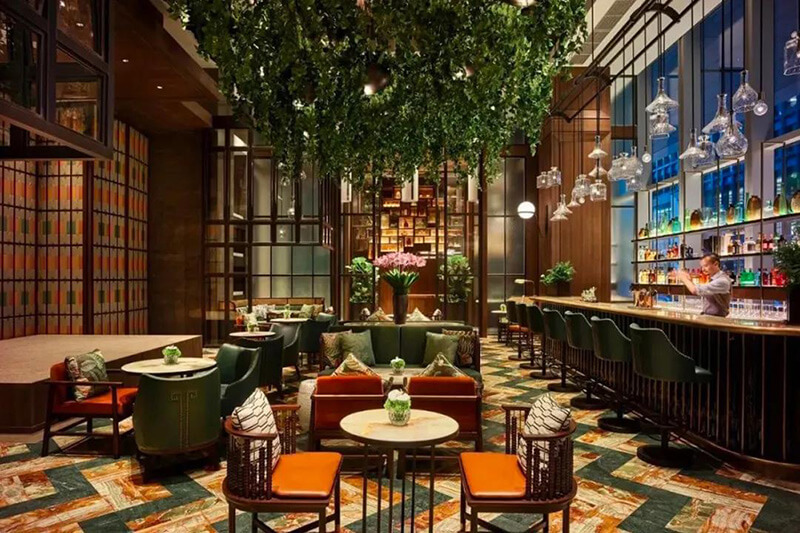 Shangri-La Qiantan, Shanghai provides over 7,000 square metres of meeting and event space,offering convenience for both social and business occasions. According to specific requirements, lighting plays a pivotal role in creating a luxurious, mysterious, romantic and pleasant atmosphere.
At the front porch of the Shangri-La Qiantan, Shanghai's meeting and event space, you'll be attracted by the unique pane-type folding screen design and smart lighting. LTECH constant voltage DMX decoders can dim lights from 0 to 100%, meeting the diverse requirements of light intensity for different styles of activities. The accurate lighting adjustment creates a three-dimensional effect.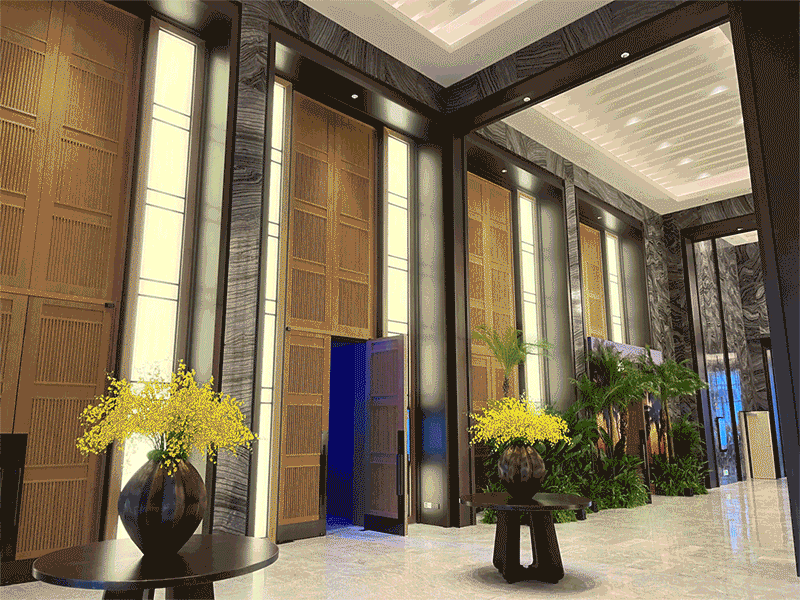 The event space features a vintage style. With the glass gate and 4000 square meters, vintage and modern design are perfectly combined together.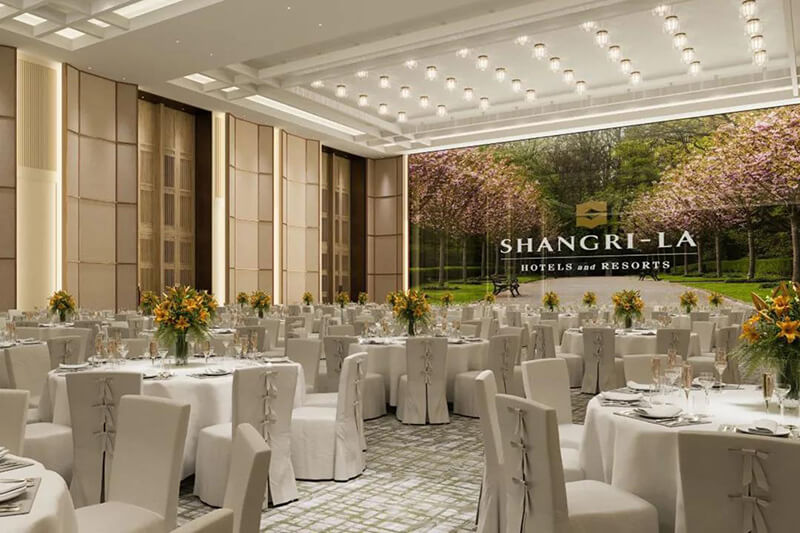 Shangri-La Qiantan, Shanghai offers 2 Grand Ballrooms and 9 multi-function meeting rooms and VIP rooms. LTECH DMX decoders were used in all ballrooms and multi-function meeting rooms to create more natural lighting that makes guests feel more comfortable and pleasant. Colors can also be changed according to different demands, enabling guests to enjoy more convenience when they hold social and business activities here.
LTECH puts heart and soul into developing high-quality products
LTECH constant voltage RDM/DMX decoders are compatible with RDM protocol, support DMX512 signal bi-directional communication and enable reading and writing DMX addresses remotely. The decoders are equipped with DMX standard 3-pin XLR, RJ45, green terminal interface, which can work with DIM, CT, RGB and RGBW lamps. Dimming from 0 to 100% and different changing effects can create healthy, comfortable environments that suit the activities.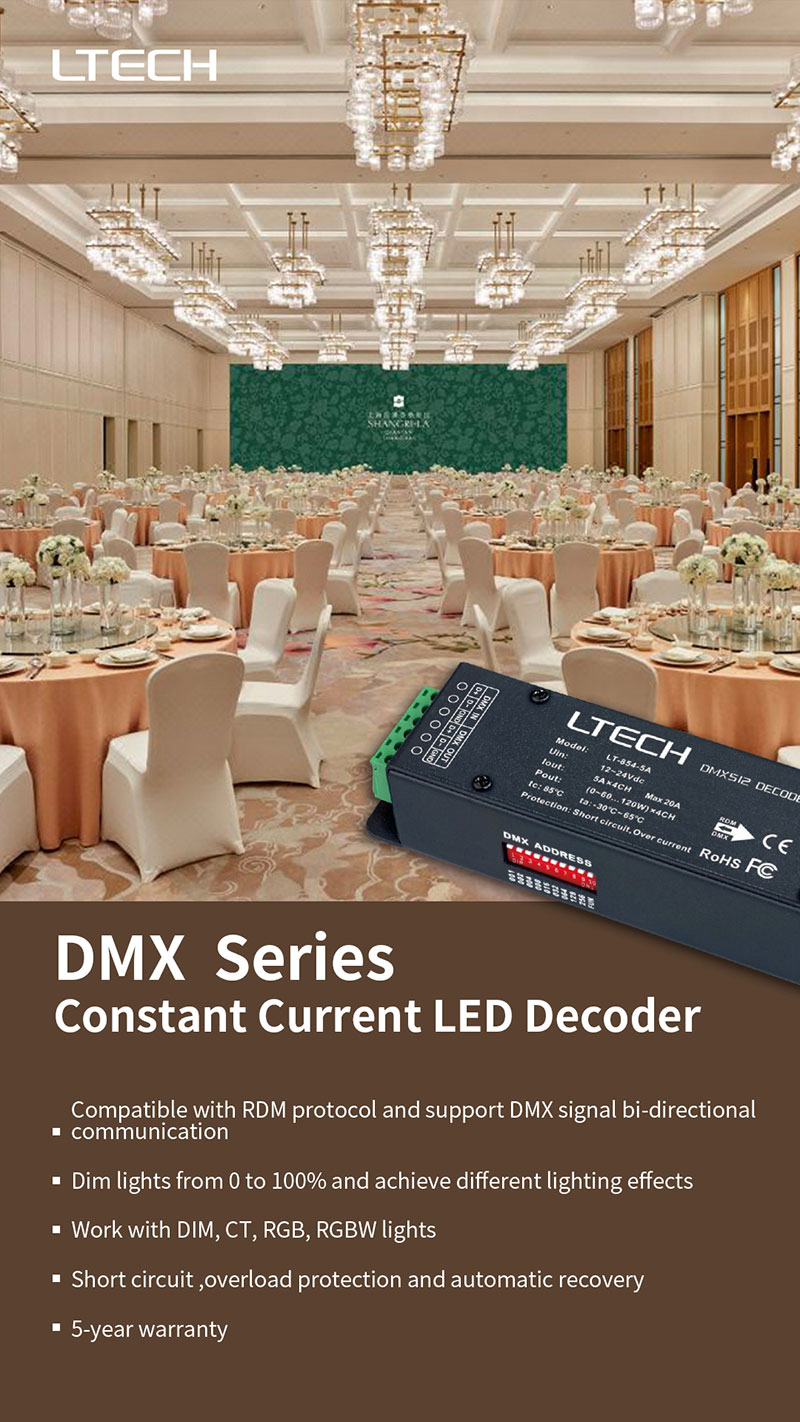 The U.S.Institute of Theatre Technology (USITT) first developed the DMX512 protocol as a standard interface among lighting devices worldwide. In the early stage of LED development, LTECH introduced DMX technology to the LED industry in China and took the lead in developing China's first DMX512 decoder, which lets DMX512 protocol control stage lighting. LTECH plays an important role in promoting the development and growth of DMX technology in China. We always insists on independent innovation and R&D. We have a complete series of high-quality DMX products, which are sold all over the world due to the stable and high-efficiency performance. LTECH has always insisted on technological innovation and stays committed to providing better products and best solutions to meet people's diverse needs for lighting!