There is such a company.
It can control over the relationship between lights and buildings.
He create a healthy and comfortable light environment, with the pursuit of light and technical support.
He continues to innovate in the lighting industry, transform ideas into real products.
It is - LTECH Technology!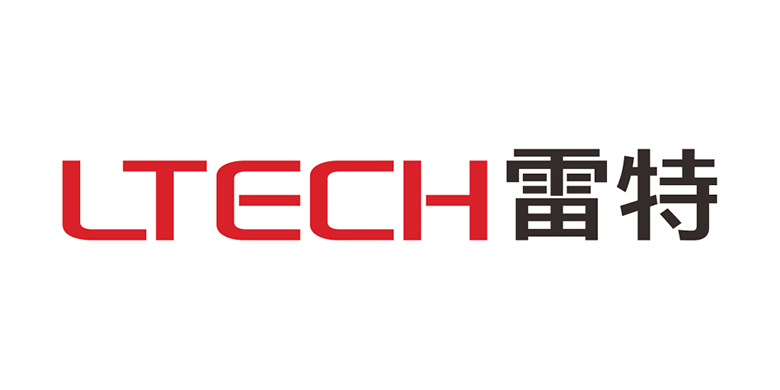 LTECH (Stock Code: 832110)
LTECH is a front-runner in the field of LED lighting controller, facilitator of intelligent dimming technology . As the first high-end manufacturer in China and one of the leading suppliers in the world, we have engaged in R&D of LED lighting control technology since 2001. LTECH is an international technology company headquartered in Zhuhai, engaged in intelligent lighting control and drive solutions.
Focus on building brand and success
For 17 years of technology accumulation, LTECH specializes in LED intelligent control technology and solutions. Products are applied to tens of thousands of medium and large-scale lighting projects, such as: CCTV, Central Spring Festival Gala, Beijing National Palace Museum, Dubai/ Shanghai W Hotels, Shanghai Disneyland, Zhuhai Changlong Ocean Kingdom and more. For the world's famous landmark buildings, theme parks, hotels, office buildings, high-end shopping malls provides a large number of products and solutions.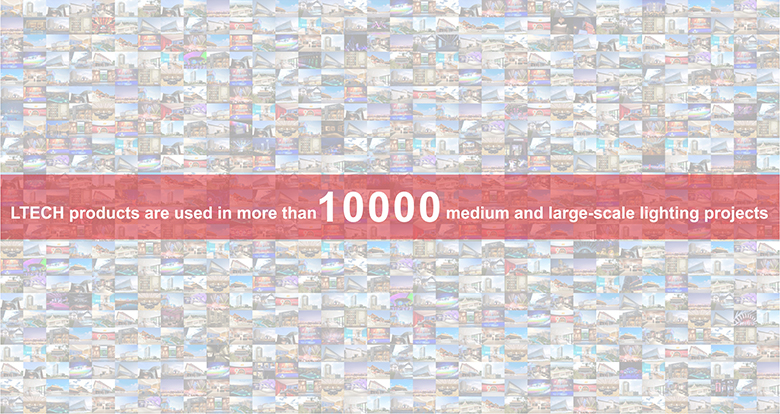 Professional research and invention
In the changing lighting industry, LTECH will persistently innovate in technology and create hundreds of new LED intelligent control technologies. We established the center of LED intelligent lighting controller technology, obtained certificates and certifications "Research center of guangdong engineering technology " , "Center of Zhuhai enterprise technology " . LTECH has a variety of communications and control protocol technologies, such as: cloud technology, Internet of things, zigbee/Bluetooth/2.4G smart wireless communication networking technology, KNX, DALI, DMX512, RDM, Artnet standard wired communication protocol, embedded Micro-control, high-compatibility SCR driver technology, no stroboscopic depth-dimming technology, touch control technology, power line carrier... and other industry-leading technologies, and obtained more than 110 patents. At present, it has developed and produced a large number of lighting control systems and leading technologies.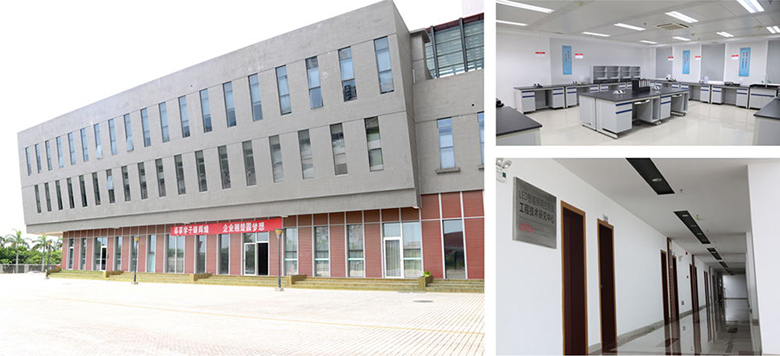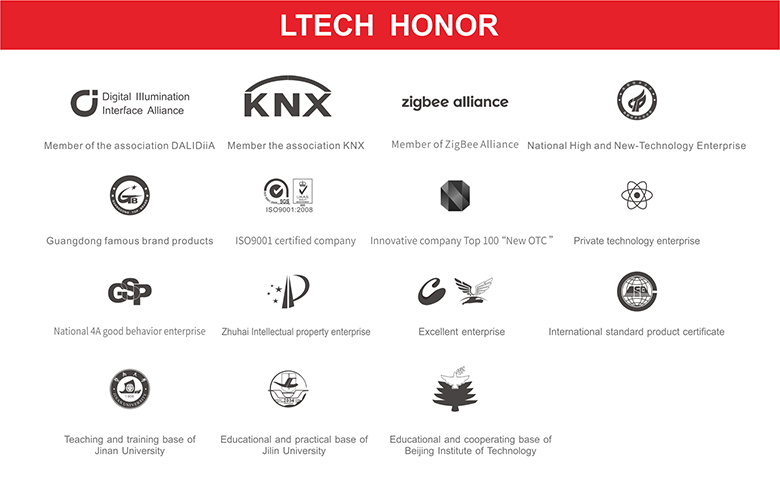 For cultivating professional talented person,
LTECH Intelligent Lighting Academy has been founded!
Mr. Lei Jianwen, Chairman of LTECH , who was named as the "Technical Entrepreneurship Leader of Guangdong Province" in 2016, knows well that the society is used in society. After detailed planning and preparation, LTECH Intelligent Lighting Academy has been founded!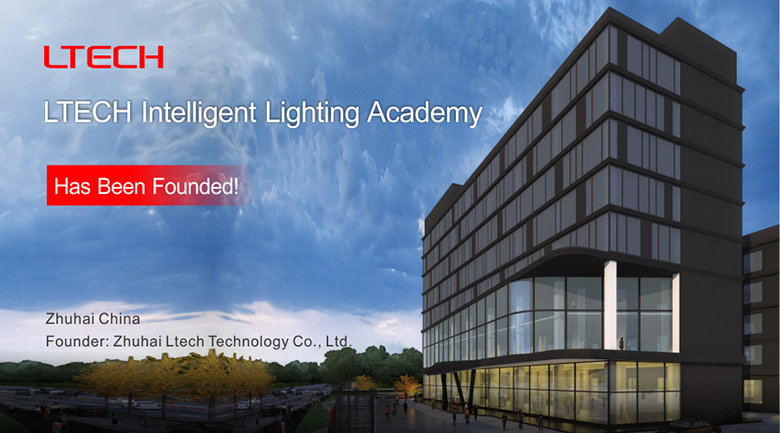 The aim of of Academy
LTECH Intelligent Lighting Academy aims to train professional employees and promote the development of the company with Chinese and Western management system and practical experience. Thanks to the company's business development and customer service aim , provides customers and partners with comprehensive technical and management solutions, make our customers more satisfied. We hope through the sharing of LTECH management practice experience, we will improve the our and partners' competitiveness.
Course
As a leading brand of LED lighting controllers, LTECH cooperated with Jinan University, Zhuhai College of Jilin University, and Zhuhai College of Beijing University of Science and Technology to establish a cooperation base for production research, and LTECH became a demonstration base for innovative industrialization of private enterprises in Zhuhai . LTECH was frequently invited to attend lighting industry forums, sharing meeting of technology, management training and other meetings. In a unique way, we share technology, case , and management skills of the LTECH brand, win recognition from the lighting industry and others.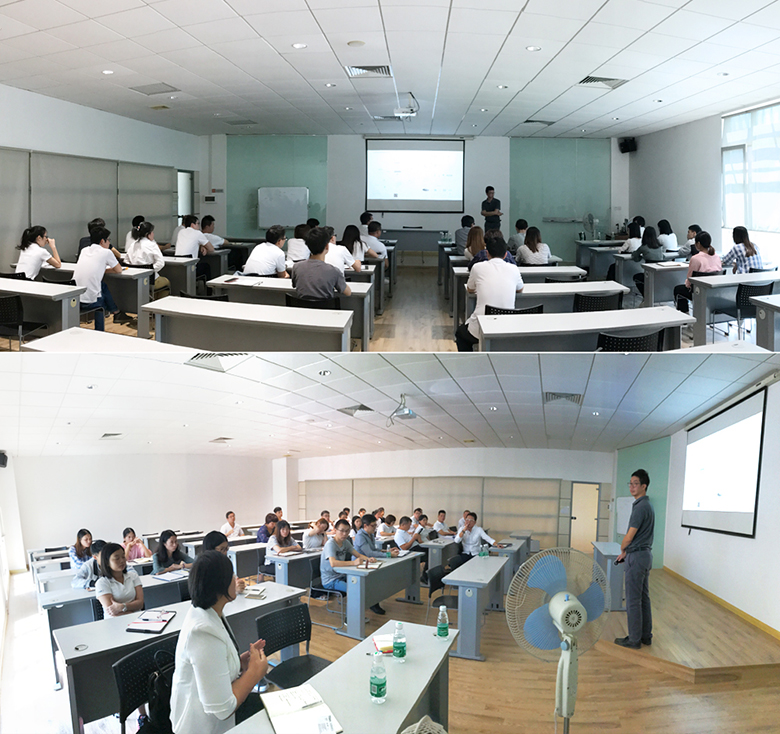 LTECH Intelligent Lighting Academy will achieve interesting teaching,with theoretical basis, research and practical operation in the future, inspire students' inspiration through open innovation and common dialogue, provide comprehensive technical, Training solutions and management for the project. . Through systematic learning and exercises, students understand the basic concept and lighting purpose of new era, cognitive lighting control technology, the key and difficulties in the use lighting technology. Learners will quickly determine problems and know how to find a solution when they communicate with the owner, architect or interior designer, meet the project at work .
Future course schedule
Except that arrange annual training for internal employees of the company, we will hold technical training for dealers and important customers with experts, academics, and professional team; visit, communicate and cooperate with experts in lighting and related industries; open free class of intelligent lighting and lighting control for university interns.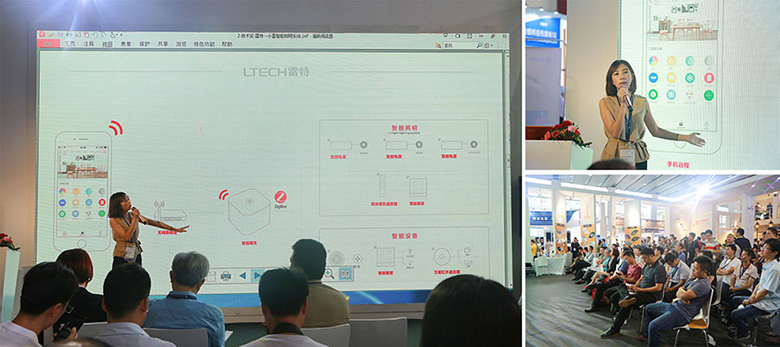 It is in a fiercely competitive market, all know the importance of intelligent lighting. Excellent lighting solutions not only improve product status and test product quality, but also form the basis for rapid development of the enterprise in lighting industry. So LTECH intelligent Lighting Academy has been founded! It will train more experts and excellent teams for the intelligent lighting industry. Welcome everyone to sign up!
If you want to know about 2018 LTECH public course, please pay attention to the LTECH public number
LTECH customers can learn about training course directly from sales.
Or call 4007-168-928 for advisory
Let's take action!