From May 11 to 13, LTECH was exhibiting at LED Expo Thailand 2017.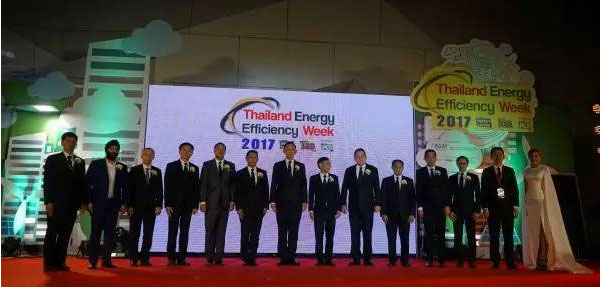 (Thailand Energy Efficiency Week 2017)
The annual LED Expo Thailand 2017 was held at the IMPACT Exhibition Center in Bangkok, Thailand. This is the largest exhibition of LED lighting, related technologies and green energy in Southeast Asia, and four hundred international manufacturers and local exhibitors from Thailand.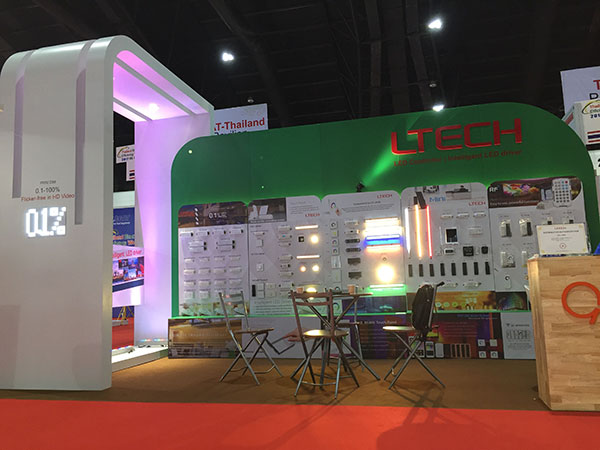 (LTECH's booth)
LTECH carefully prepared for the exhibition. The booth design is concise and environmentally friendly style. LTECH exhibited product ranges such as DALI drivers, Triac drivers and Wi-Fi controllers which are of full digitization design, high performance, intelligentization and high reliability. A continuous stream of visitors came to our booth to discuss business.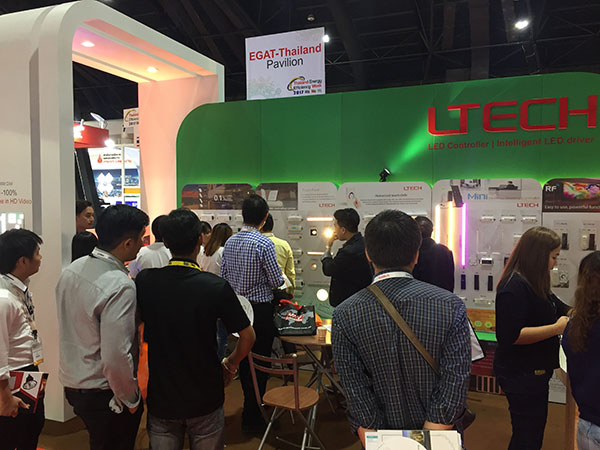 (The booth was loaded with visitors)
Over the 16 years, LTECH LED controllers and intelligent LED drivers were used in thousands of medium and large lighting projects such as landmark building, theme park, star hotel, restaurant, shopping mall and amusement part around the world. Through this exhibition we hope more and more customers get to know LTECH, and provide customers around the world with full range products of high quality.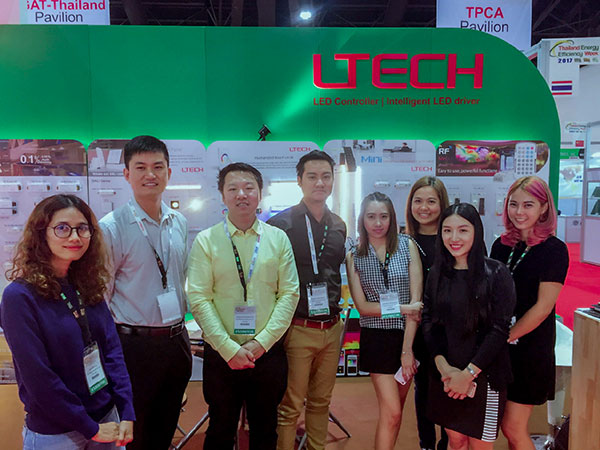 (Group photo of exhibition staff)