Today, The third station in Guangzhou,"2017 the ALIGHTING Award for outstanding project reporting and awards and lighting applications innovation exchange meeting" was opened in South China Normal University,Guangzhou.More than a dozen representatives of the South China region judges, 31 award-winning representatives,over 100 audience participated in the event, to award the ALIGHTING AWARD for outstanding enterprises.
(Lecture hall, South China Normal University, Guangzhou)
It is reported that the 5th Aladdin God Award received a total of 1140 copies of the declaration material,voted by the 133 group of judges,includes production enterprises, engineering design agencies, distributors, experts, consumers and partners organization, and finally a total of 126 Outstanding projects have stood out among these projects, covering products, technology, engineering, design .
Not only Ltech has won the ALIGHTING Award in 2016 but also harvested such a glory again in 2017. XIAO LEI intelligent lighting system (Wi-Fi to Zigbee) which created by the subsidiary of LTECH won the 5th ALIGHTING Award "Excellent Technology Award", and awarded the glory by the judges of the South China District during this meeting.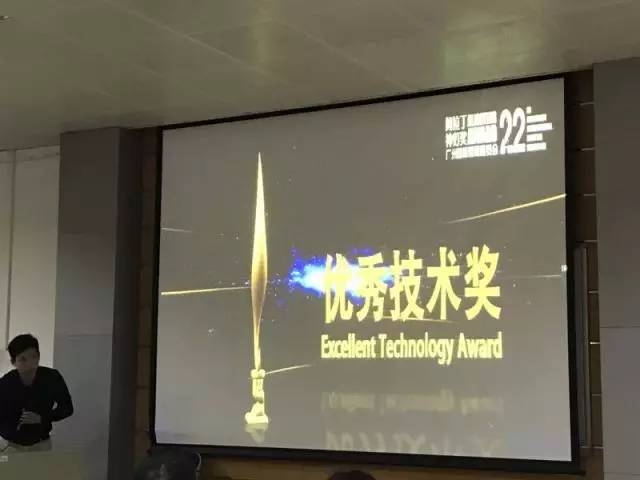 (Meeting site)
Xiaolei intelligent lighting system (Wi-Fi to ZigBee) is a kind of intelligent lighting which regard the intelligent lighting as the core of intelligent home Internet system. Collaborate with Aliyun, Amazon AWS, Microsoft Azure, these world's largest icloud service providers to build a stable and reliable cloud interactive management service platform and achieve a global range of remote connection home lighting;All kinds of electrical equipment, human induction, allowing users to achieve different brands of equipment unified management, scenes linkage, to the user to create a more intelligent, comfortable, safe, energy-saving home living environment.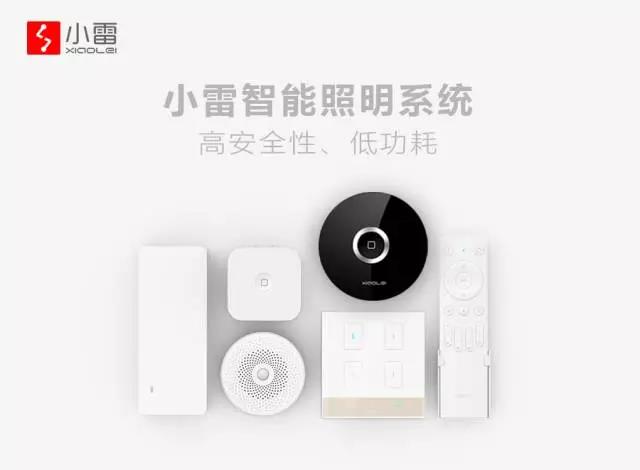 (Xiao Lei intelligent lighting system)
The whole system adopts ZigBee wireless communication, with high security, low power consumption, long distance, mesh network, wireless distance development and other characteristics; high sensitivity infrared detection technology, can always perceive the human activities, automatic switch lights; Touch switch panel and remote control can achieve 50ms speed response, and can save the scene a set of systems, with all the home with infrared function of electrical appliances, such as television, air conditioning, fans, easy to achieve intelligent control.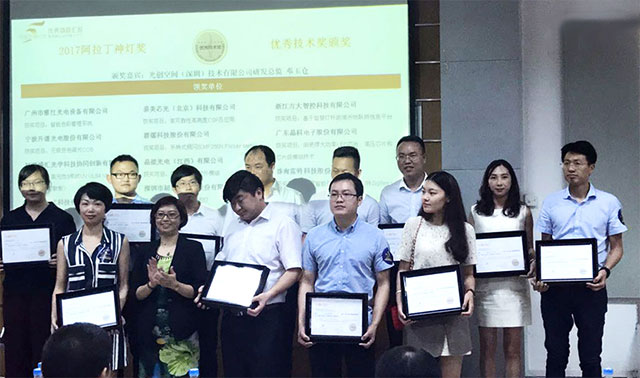 (Prize winning team photo)
Ltech is the first domestic manufacturers focused on LED lighting control, with 16 years of independent research and development, production and sales experience, product coverage of commercial lighting control, home lighting control two major areas in the domestic and foreign markets enjoy a high reputation and Reputation. At this year's Guangzhou International Lighting Exhibition, Ltech will display a large number of new DMX controller, dimmable driver products, and award-winning products - Xiaolei intelligent lighting control system, then welcome to come to the consultation and seek common development.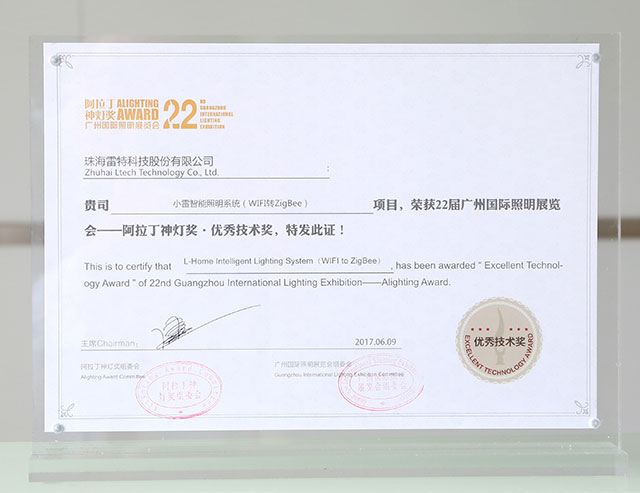 (Ltech products has won the ALIGHTING AWARD "Excellent technology award")