The Frankfurt Light+Building Trade Fair has become one of the most impressive international exhibitions in lighting industry since the 1st held in 1999.Due to it is held biennial , a number of advanced technologies and latest trends of lighting industry would be displayed . More than 6,000 exhibitors and over 200,000 visitors from Germany and abroad have attended the exhibition.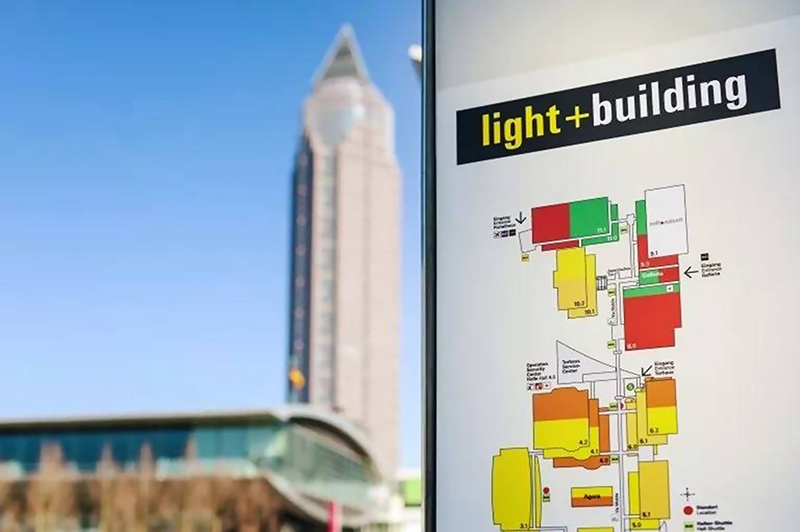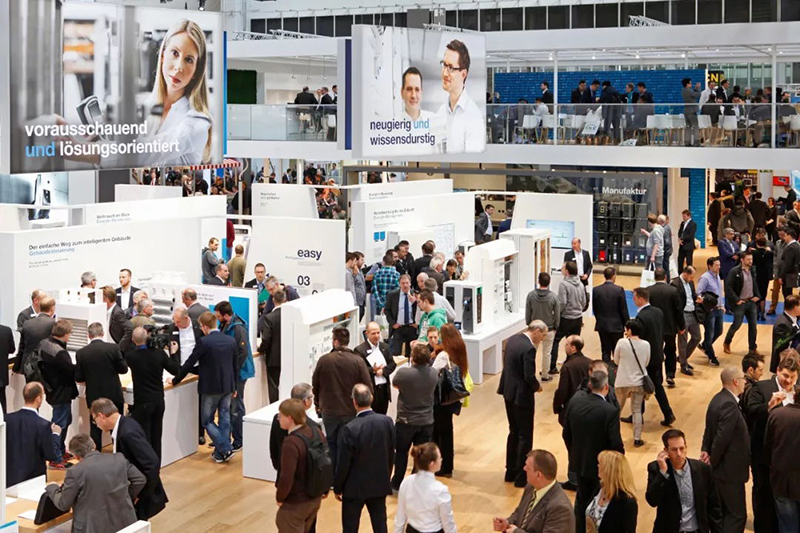 On 18-23.March , 2018 Frankfurt Light+Building trade fair took place in exhibition centre of Frankfurt ,Germany successfully! LTECH brand has won good reputation in global market,. For this fair, LTECH has sent 5 colleagues from its headquarters and 5 foreign colleagues from the Europe Office to form a strong sales team, and has brought LTECH innovative products and professional solutions to attract large numbers of clients' enquiry during the show.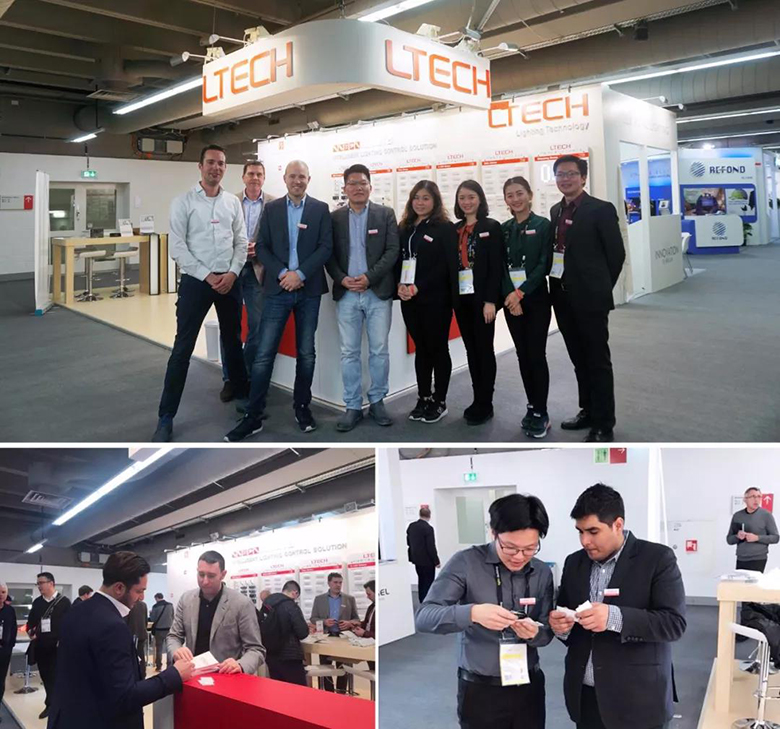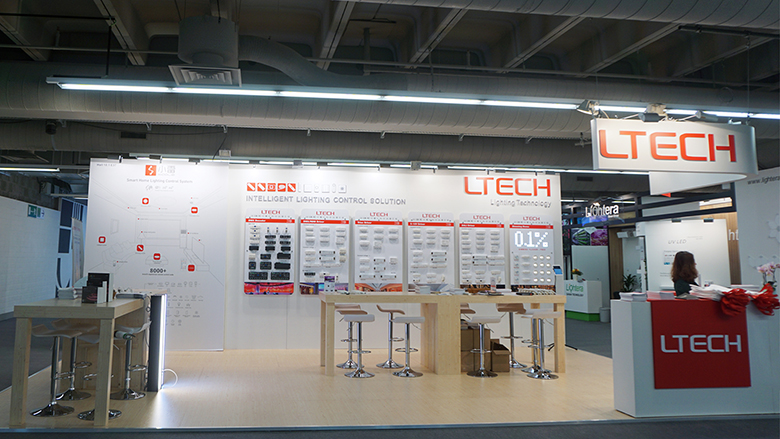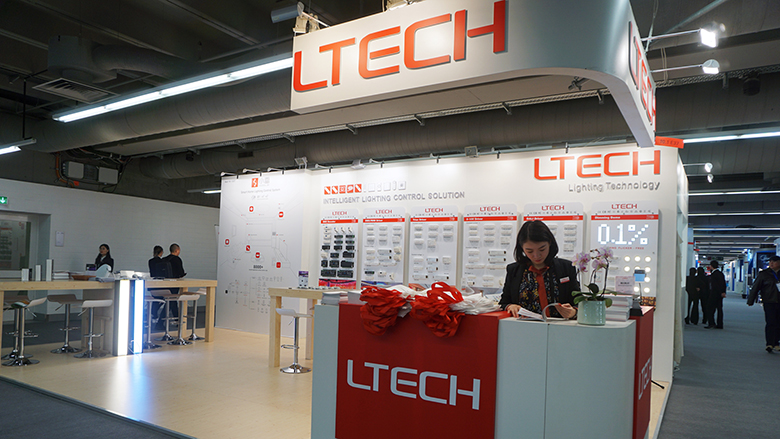 There was still snow flake in Germany's March season, it seems the visitor's enthusiasm was not put out by the bad weather. The crowned people were still fill up in LTECH Booth .

LTECH exhibited a large number of products that represent the industry's Leading high-performance and new technologies, such as LED digital dimming driver, DMX decoder, touch panel and other products, and set up a 0.1% depth dimming & non-flicker area for people's experience. To take this opportunity , the visitors has experienced our perfect dimming performance in a smart control way.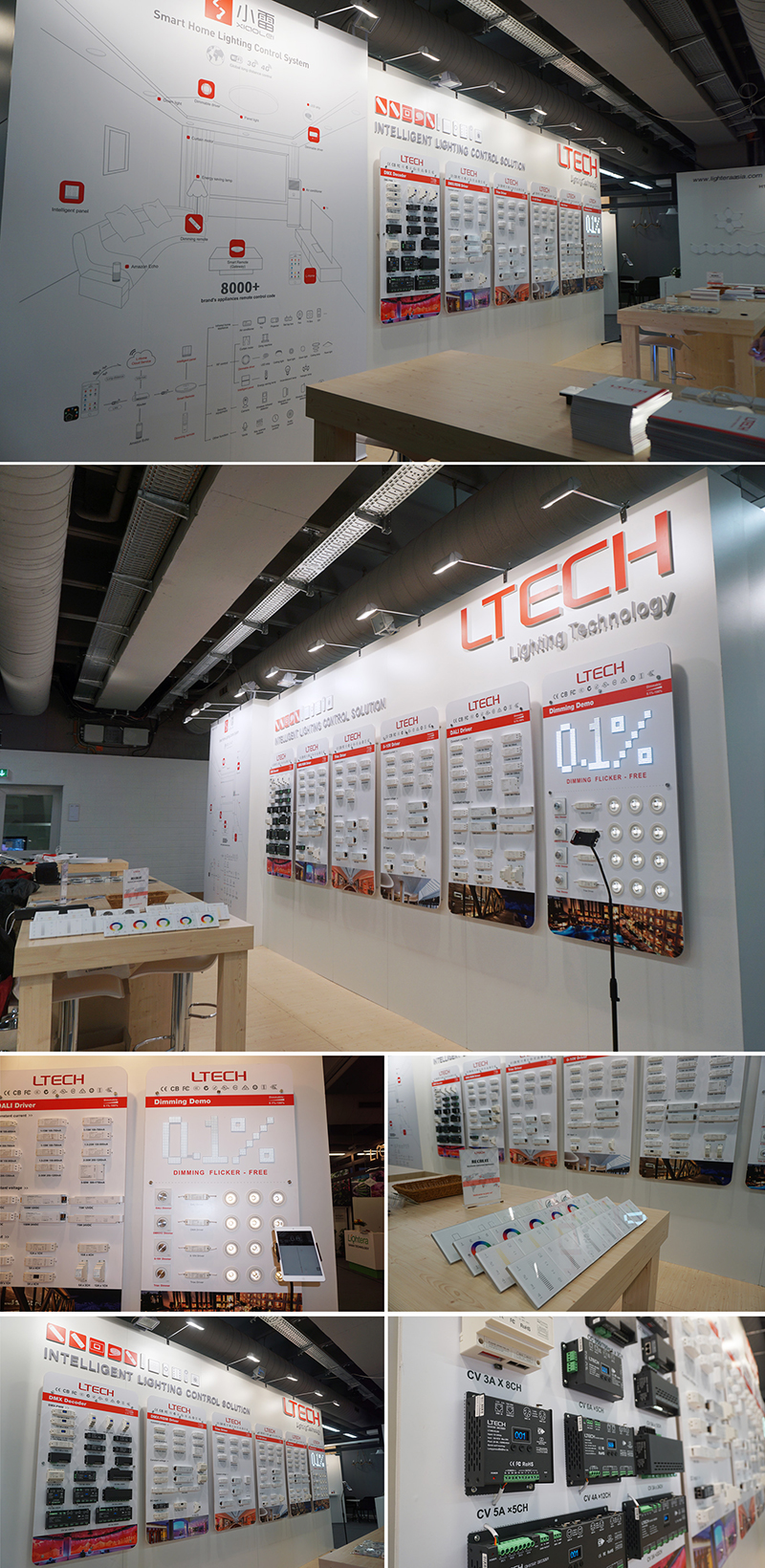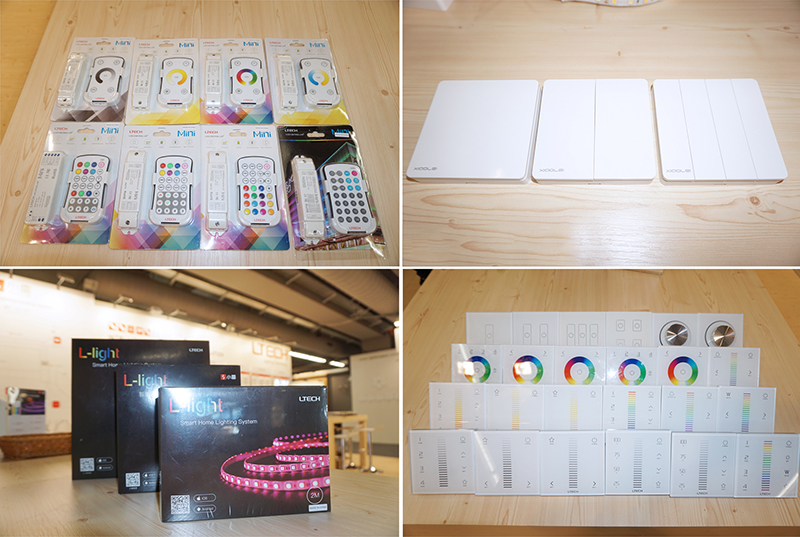 LTECH intelligent LED digital dimming drivers adopt the patented technology, and the product has a great breakthrough in key technical indicators, intelligence and reliability, with most of advantages are including high PF value, high dimming performance, PWM digital dimming, non-flicker, wide voltage ,multiple currents and so on, as well as have passed national authority certification, high-quality performance has reached the highest level in entire led industry. During this period, the tutor Mr. QINGHUI.XU from Yun Zhi Guang Institue to prove LTECH's dimming driver is real non-flicker in depth dimming status by detected via professional instruments .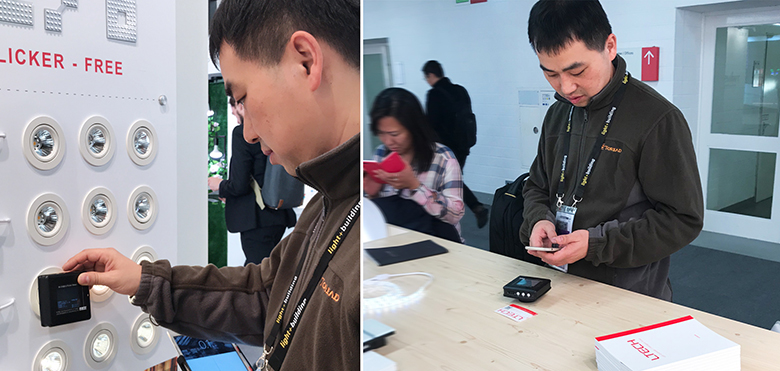 In addition to display the first-class premium products,LTECH has a series of smart lighting solutions available to all visitors, that is why the popularity in LTECH booth has remained high.
LT-BUS Commercial Illumination Control System
Wired+Wireless All Intelligent Control For Lighting Solution
1.All In One: involved all regular dimming ways in one system
2.wireless + wired control, easily solve the problem of complex space and space factors on some specific projects.
3.Wi-Fi mobile device / remote control / panel / sensor and other control methods
4.Highly compatible communication protocol which supports DMX, Triac, 0-10V signal dimming interfaces through wireless converter
5. Wi-Fi+RF high-speed stable transmission signal brings a wired operation experience
6.Custom scene mode
7. Timing mode
Smart home lighting control system
Use LTECH smart home lighting control system freely get full house appliance control freely
1.Easy to install, will not affect interior decoration .
2.Exceed 8000 IR code to control IR appliances and RF appliances.
3.Support panel, remote , sensors, mobile APP, Ali Tmall Elves, Amazon Echo voice speakers and other control ways.
4.Scenes modes setting intelligently , set favorite scene mode with 1 button and replay at fixed time.
5.Flicker free ,build healthy lighting environment.
6.Support worldwide remote control, App upgrading freely.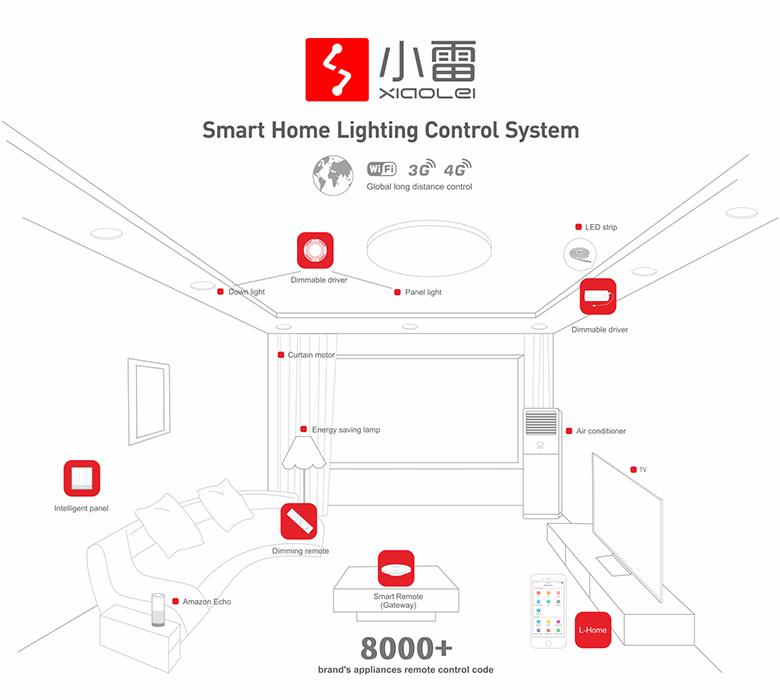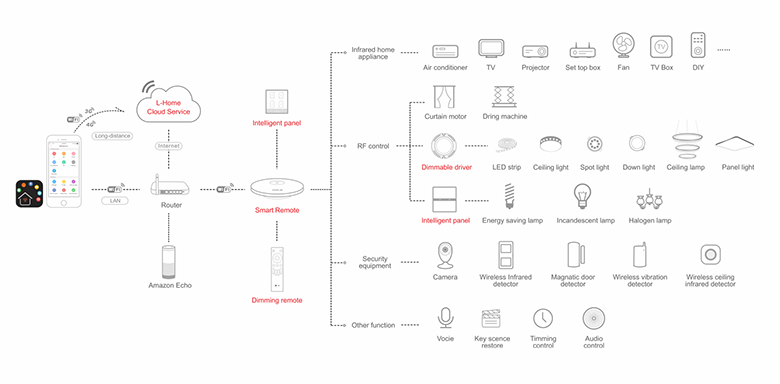 At this exhibition, LTECH's technologies and products attracted whole world distributors, customers and such filed medias . Visitors gave a high praise after experience and expanded their interests .Distributors and partners are give full confidence in the future cooperation.
LTECH as first runner at LED controller filed with 17 years has always insisted on research and innovation in intelligent lighting,independent innovation of hundreds intelligence LED control technology,well known by users.Since 2015, LTECH invested tens of millions of funds and a large number of R&D resources to found LTECH IOT ( Internet of things)platform,it has launched several series of smart home lighting/smart home appliance systems for commercial and home users, and it has been gradually opened its SDK to better integrate with third-party platforms.At the same time, LTECH has gradually added most of its traditional products to the smart IOT platform to realize its own product integration and cooperate with third-party to create an open platform to achieve the interconnection of all things with the Internet, lighting, home appliance companies and all other partners.

Frankfurt Light + Building 2018 are closed ,thanks for visitors and customers' support. LTECH benefited a lot from this exhibition. In the future, LTECH will continue to increase the investment in technology and independent innovation, give excellent experience in intelligence lighting to customer and providing advanced resources to the lighting industry and promoting the development of intelligent lighting industry. We looking forward to seeing you again at next Frankfurt International Lighting Fair!