All kinds of performances have an integral requirement for lighting atmosphere, like jubilant, bright, dark... In terms of a concert, whether to let audiences have a touched experience, it not only depends on the excellent artistes, but also lighting control level behind the scenes. How to render whole stage through lighting? Today, we share with you here. Prajna Shankha Concert Lighting Project from Ltech.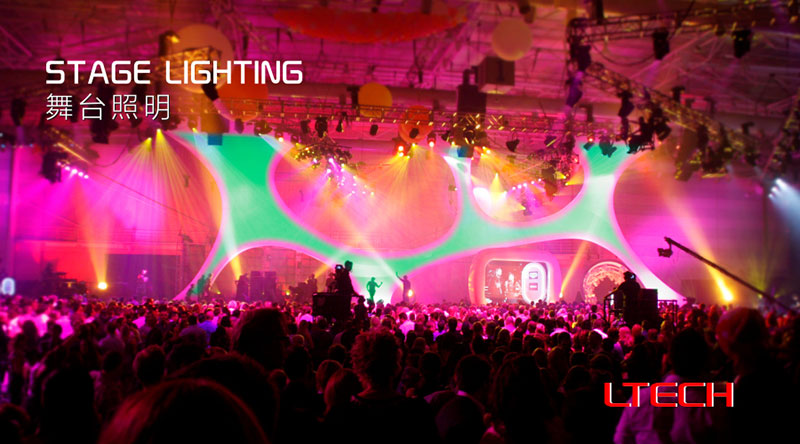 In 9/9/2017, Prajna Shankha Concert was performed at the Wukesong stadium in Beijing, which was directed and acted by LiYugang. It was divided into 4 chapters, . To vividly indicate the harmonious coexistence between human & nature, man to man, and human & universe.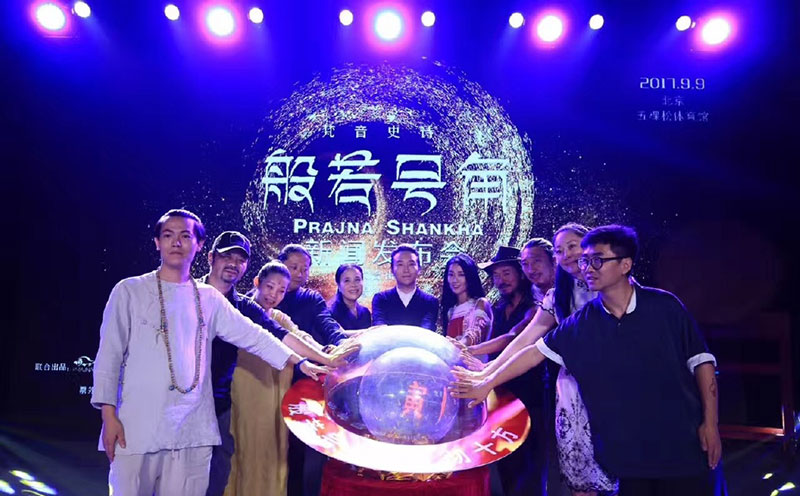 The center stage was shaped by a three-story and eight-disc lotus. The outlines of 24 petal are acrylic mechanical devices, which can brighten and open/close through long-range control. The sponsor have used Ltech DMX decoder on this concert. The effects for lighting, dry ice,water mist, snow... are fused perfectly, and show audiences an amazing and beautiful stage. All these lighting controls are through DMX512.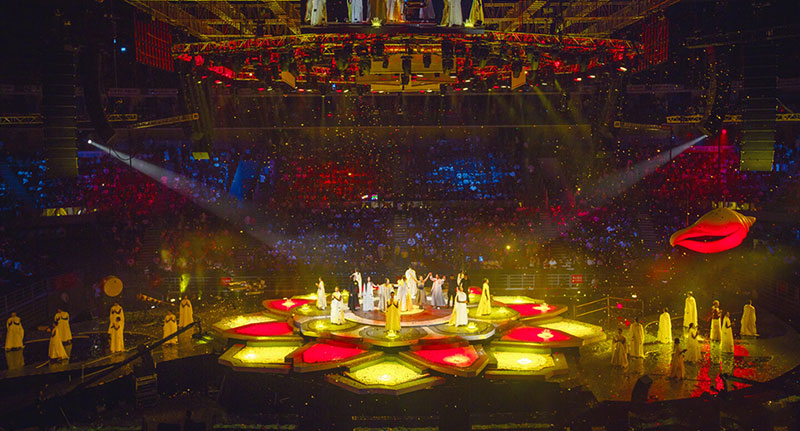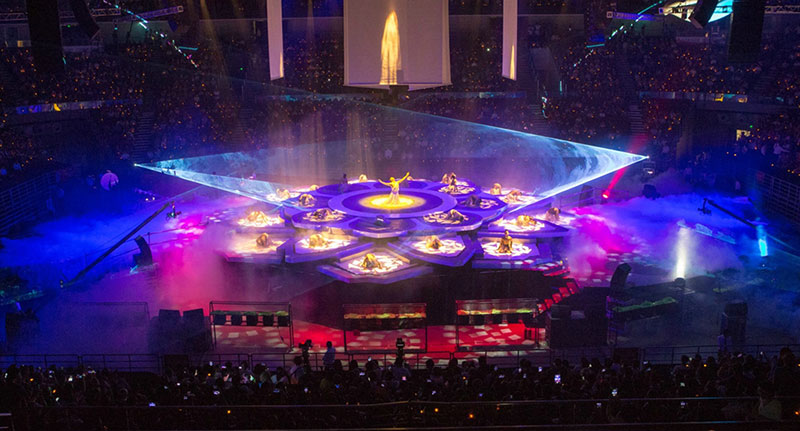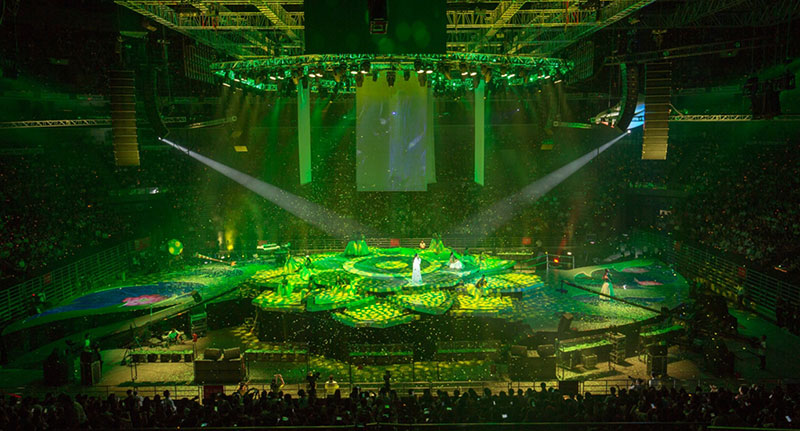 Ltech can read performer's heat well for DMX decoder. They went with Ltech dimmable driver to realize PWM dimming, to control signal color, two-color, RGB, RGBY, RBGW, RGBA...LEDs. It provided performances different lighting effects for every move. They represented an interdependent relationship between human and nature vividly .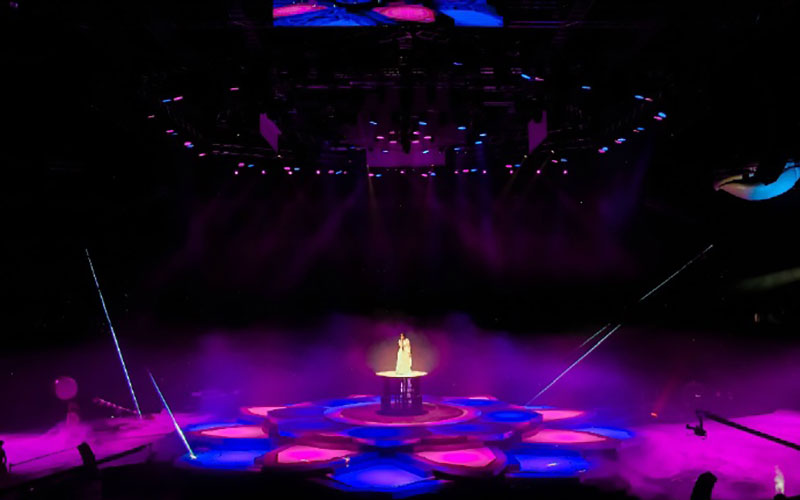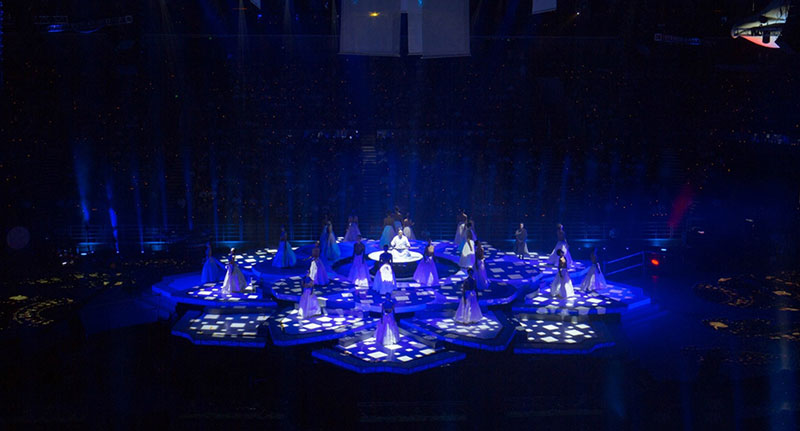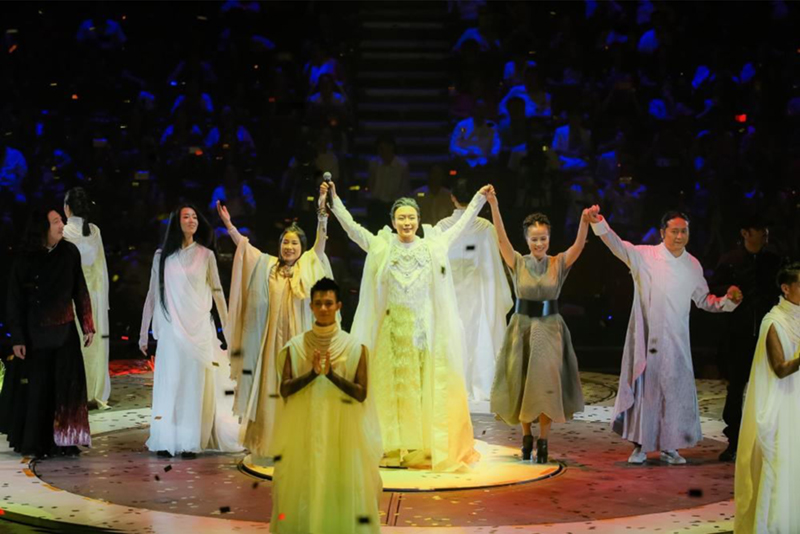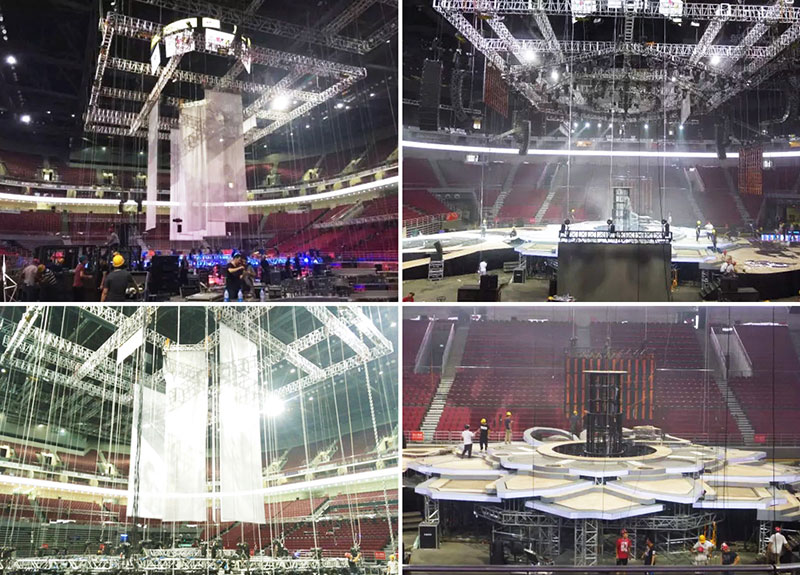 (Scene Construction)
Before having LEDs. With the development of the USITT (American theatre technology association), the DMX512 agreement has became an recognized standardized communication protocol in the stage lighting equipment industry internationally. When DMX technology was not arisen, Ltech introduce DMX technology to domestic LED industry independently, developed and produced DMX512 decoder. After 16 years of development on technology, we realized stage lighting DMX512 agreement and LED matched well.
Ltech have used advanced DMX decoding technology, to convert the international popular DMX512 standard digital control signal into constant current/constant voltage PWM signal and SPI (TTL) digital signal to drive LEDs. Thu multiple signals can be converted each other easily. The design of high-power & multi-channel can approach many kinds of LEDs to be controlled at the same time, and achieve various lighting effects on stage through DMX512 digital console simultaneous control. In addition, Ltech DMX decoder is compatible for RMD remote management protocol and support remote/online read-write address. You can change the address easily. Reducing the inconvenience of aloft work. High-quality products help sponsor to show great and stable programming effects and won rapturous applause from audiences.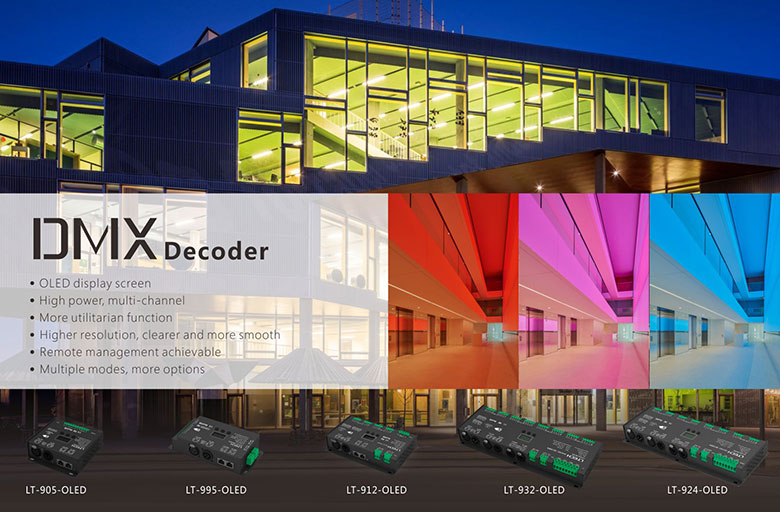 Nation belongs the world. Only maintain the devotion of national traditional culture, which can be accepted and loved by people. For Ltech, Prajna Shankha Concert is as an oriental epic. We realize the artistic convergence and craftsmanship through the lighting, to show a distinctive music feast.