Today, please follow our leap to a so cool gym in Shanghai, Will's Gym Club. Committed to building a community-based high-end fitness club, with first-class fitness equipment, independent configuration of top-level physical testing equipment, equipped with a professional personal coaching team, and occasional international master performances to make members' lives full of fun.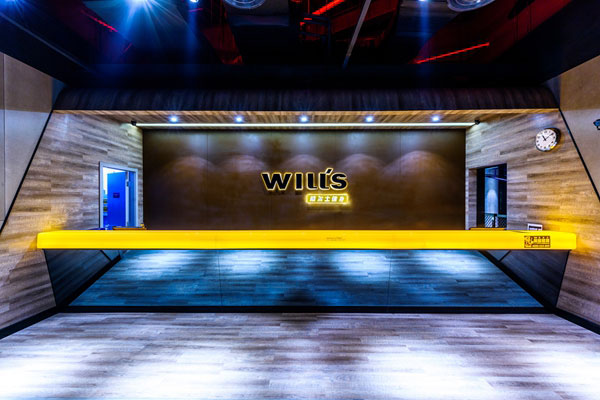 Many people regard fitness as a fashionable lifestyle, then have you noticed the lights in the gym? The lighting design of the gym is mainly to create a space atmosphere, so the design should be based on a healthy and positive atmosphere.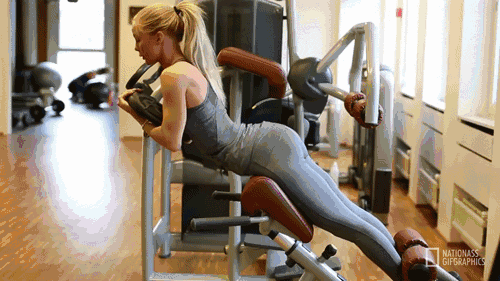 Our common traditional gym lighting mode is almost fixed, the brightness color temperature is not adjustable, and the lighting design can not really achieve the comfort of people on physical and psychological . The Will's Gym Club took advantages of LTECH wireless control kit to realize changing colors freely. The light source is high-quality and the scene is adjustable, which can create a harmonious light environment for the space.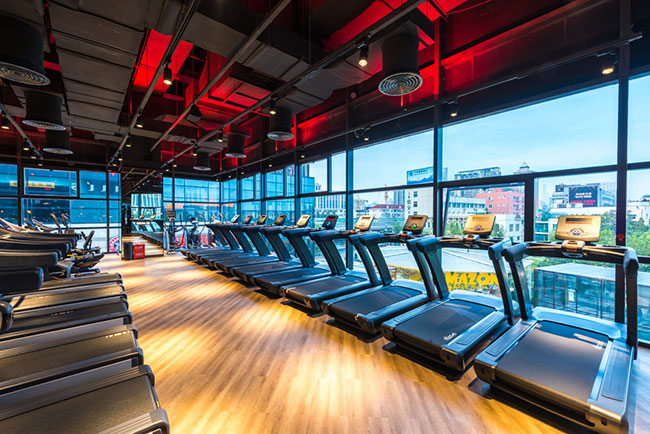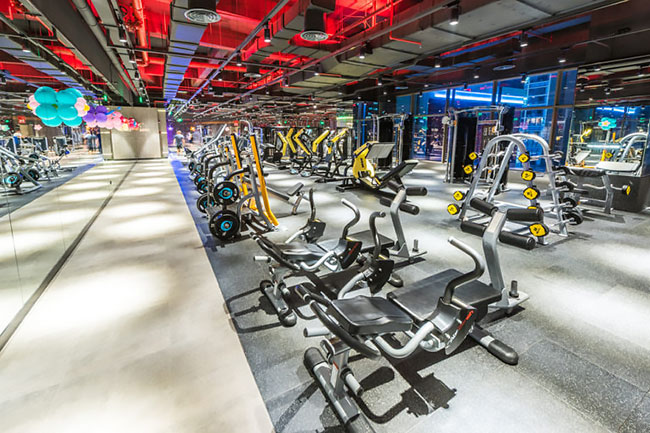 Ltech wireless control Suite
Through the transmission of RF signals, integrate to the dimming, color temperature and RGB, RGBW . As per the basic illumination of the gym club, combined with the design of each function area of the gym, PWM digital dimming is performed to make the lamps have illumination and guidance, achieved the effect of stepless dimming.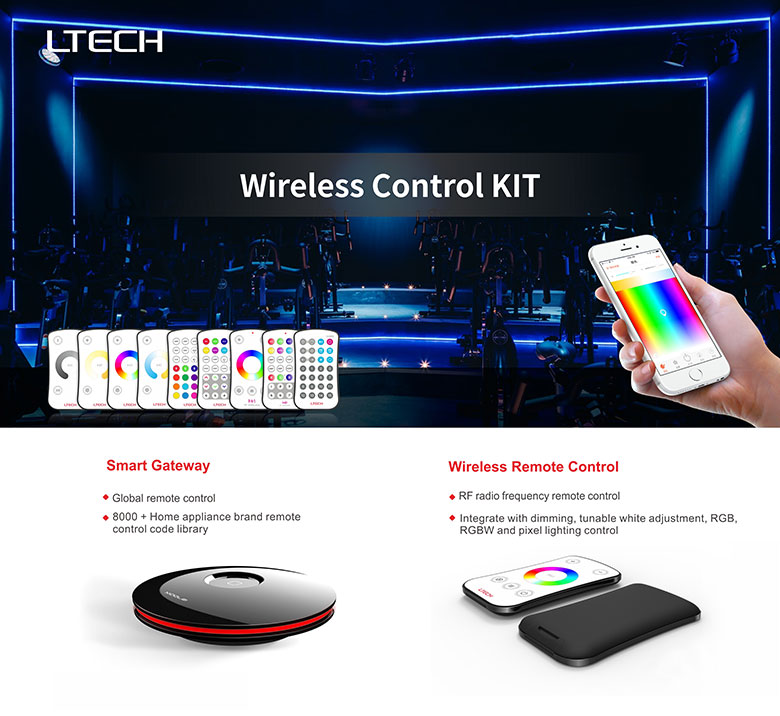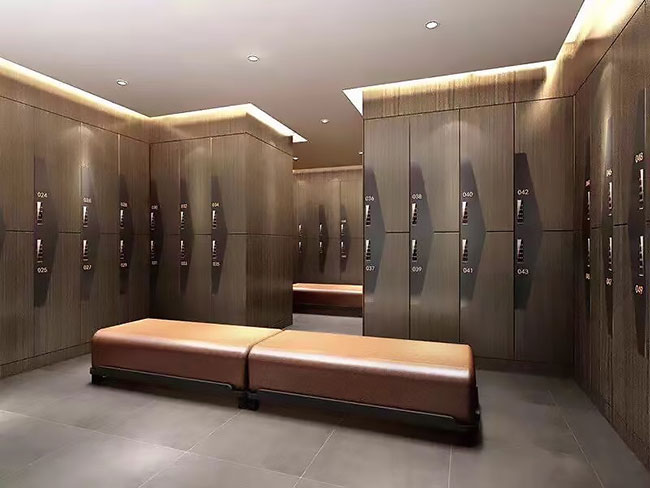 In addition, LTECH wireless controller is only 1/3 of the size of the regular controller. It does not affect the hard installation in the room. It can be easily hidden in the fixture without changing the original environment, making the installation of the project more convenient, more excellence displayed.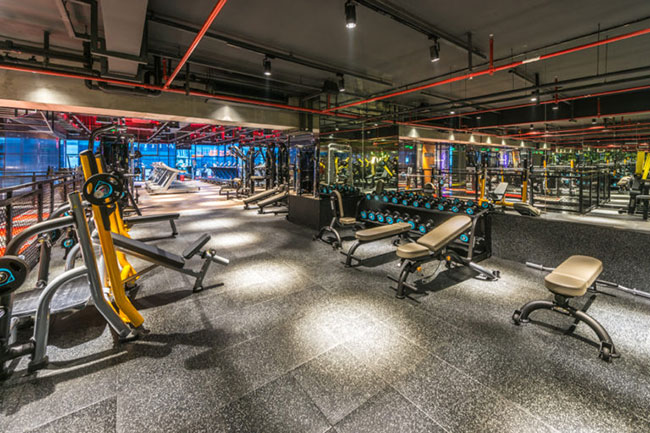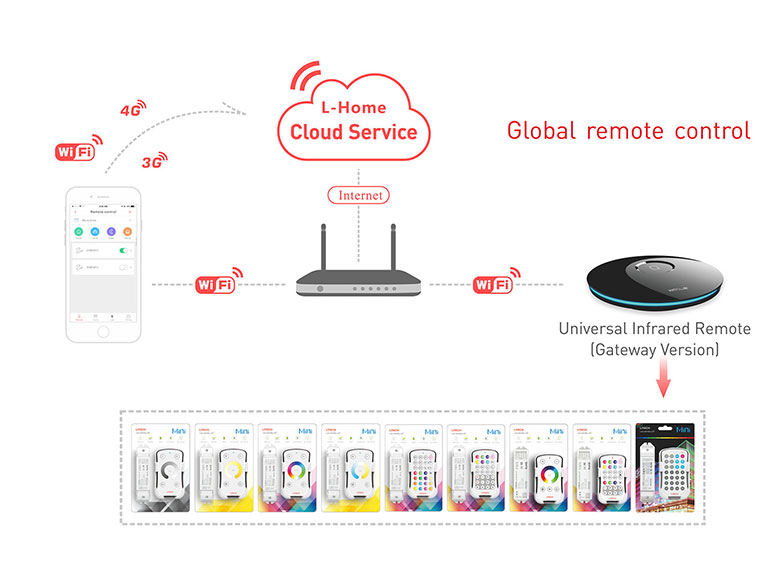 Instrument area: resolute and gentle
The device is divided into an aerobic zone and an anaerobic zone. Considering safety, the light should be brighter and less shadowed, and the space should be filled with a patchwork layer. The lights of different colors are regularly converted, and the use of lights encourages the fitness person to fully devote himself to fitness.
Mobile APP, light controlled via distantly remote and scene calls.
The 433MHZ signal has strong penetrating power and remote control distance.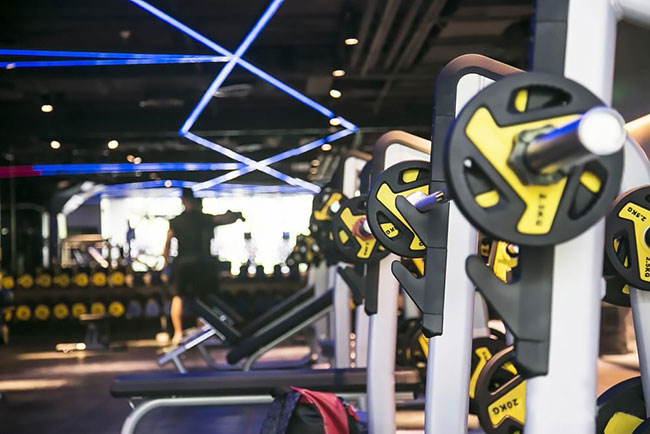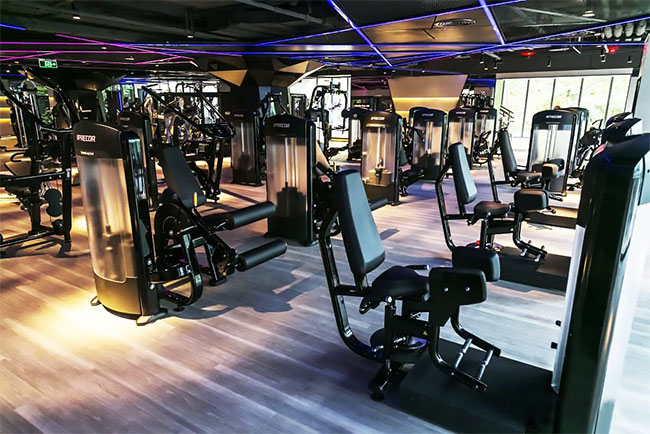 Bicycle room: use the light to trigger passion
In the design of the spinning bicycle space, the lighting control is used to adjust the lighting that matches the intense music, and the lighting effect is used to drive the passion of the bicycle space.
Different activities, different scenes, for different moment of you.
Preset light color, switch lighting scene with one button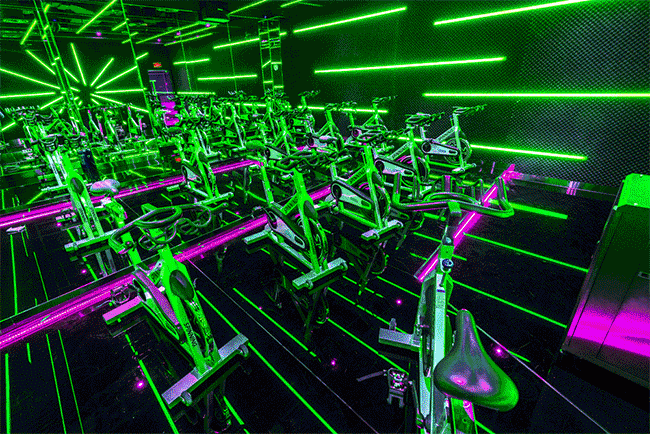 The right light can promote exercise. Light in dark&warm varies with different ways of exercise, the body and the environment become a harmonious combination. And LTECH has always been committed to the soul of the light, it will be a wise choice for each gym club to apply LTECH products. LTECH hopes to achieve spiritual communication with the athletes through the light, and become the most comfortable invisible companion in their sports.