Recently, LTECH Technology newly lunched a Wi-Fi LED Intelligent Driver, which can be controller by smart phones. This product is mainly applied on the driving and controlling of LED strips. This product, which combines the power supply and LED controller into one, is both a driver and a LED controller. Discarding the previous fussy installation of "power supply+LED controller+LED strips", we just need to connect the LED strips with LTECH Wi-Fi LED Intelligent Driver, then we can easily enter into the "L-Home" Cloud platform. We can realize the "3 network in 1" global remote control function with the smart phones automatically switching among LAN, Wi-Fi or 3G/4G. This Wi-Fi driver has built-in wireless module, by which we can realize the extended function such as remote control and wall-mounted touch panel control.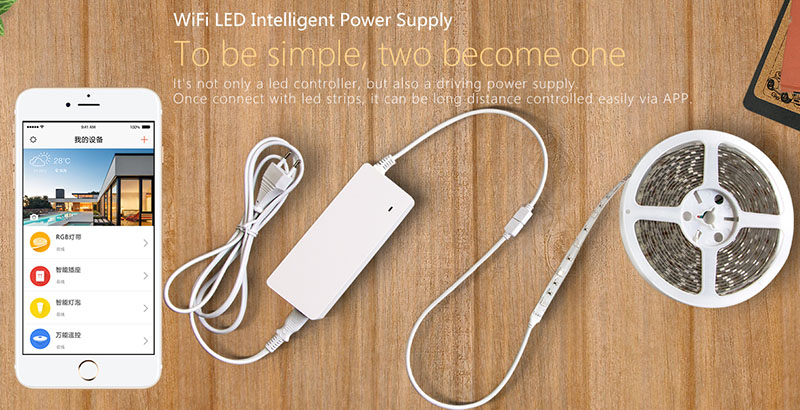 Remote, Wi-Fi and LAN control
LTECH Wi-Fi LED intelligent driver is a Wi-Fi product that is specialized for LED strips. By this product, we can remotely or locally control the lighting changing effects by smart phones and tablets. The operation is very simple. We just need to download the "L-Home" APP on our IOS or Android smart phones or tablets. Then we can remotely control the LED strips by Wi-Fi function of mobile devices. In this way, the the LED lighting becomes more lightweight, more intelligent, more internetted and more humanized.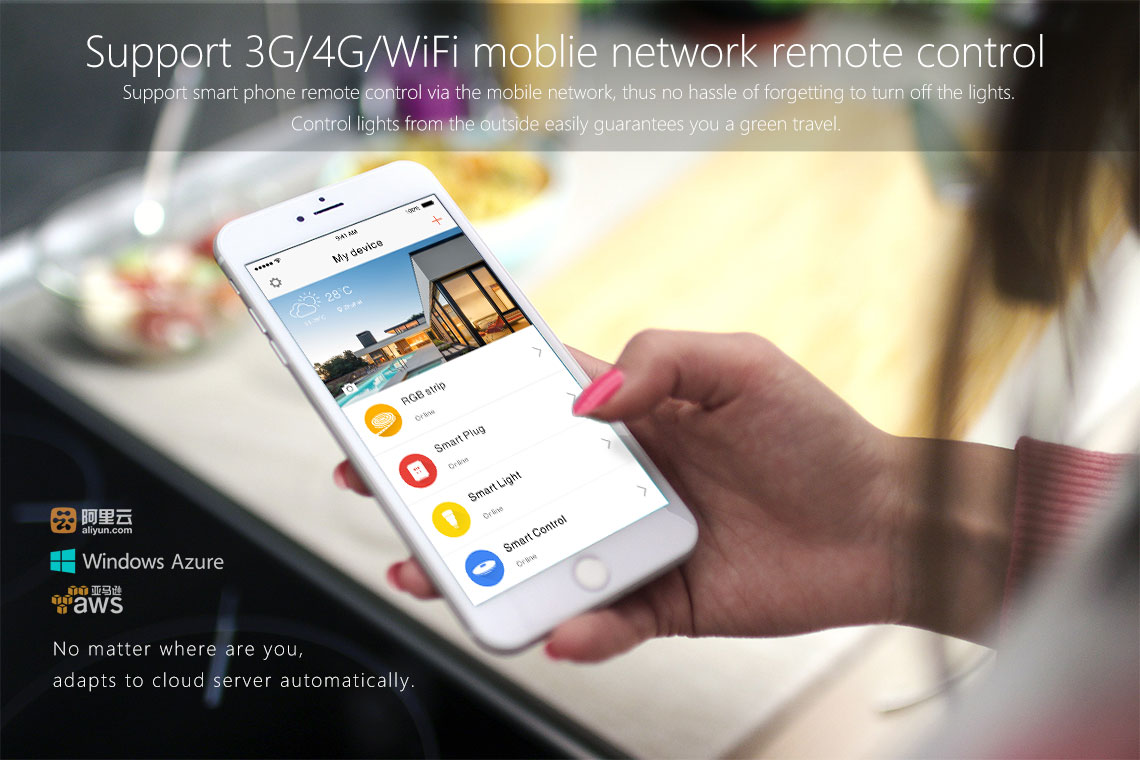 Supports wireless control by wall-mounted touch panel and remote
Besides the remote control by smart phones, this Wi-Fi LED intelligent driver can also be connected with the EX series touch panel and wireless remote from LTECH. This product supports the above three operation method. The flexible designs meet the various demands for different customers.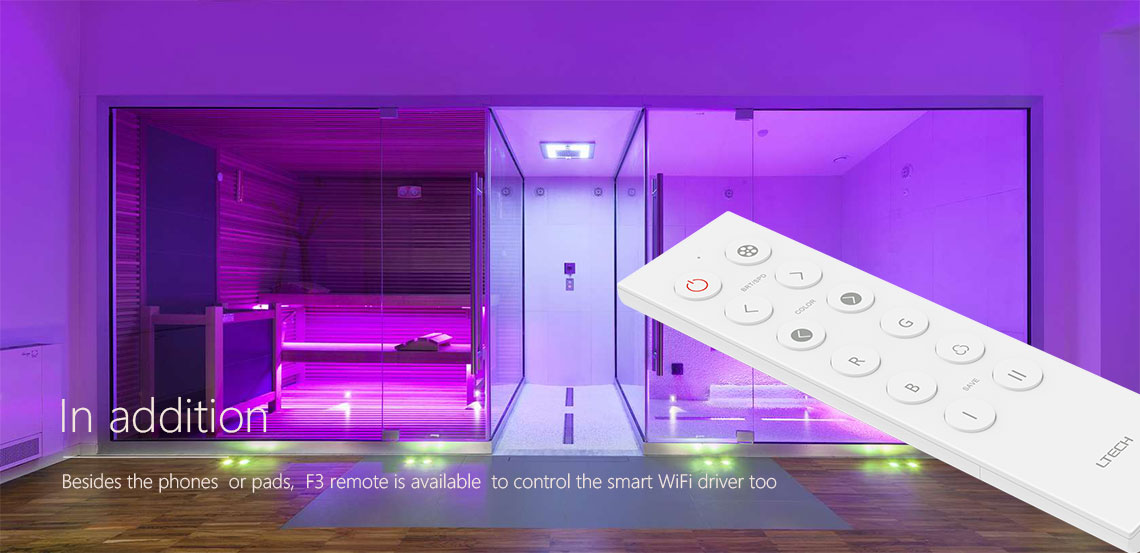 16 Million Colors selectable, customized dynamic changing effects, realizing the time, scene and music control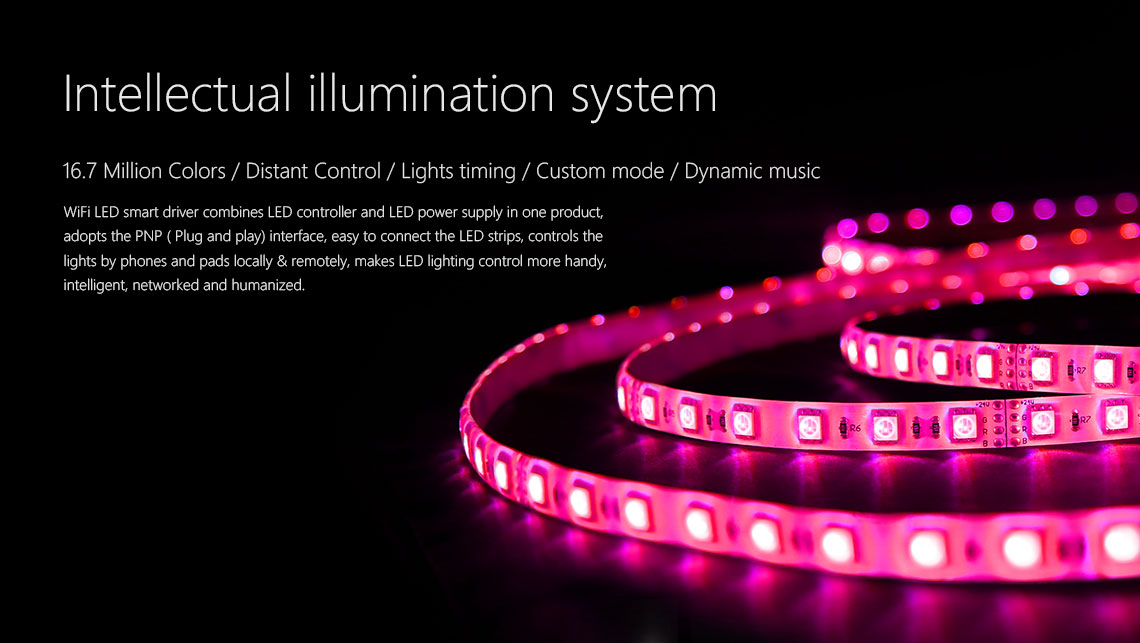 LTECH Wi-Fi LED intelligent driver has 16 Million Colors to be selectable and we can also adjust the color temperature and DIY scene mode. Users can DIY the lighting atmosphere according to their favor on the "L-Home" APP. Whichever color or what kind of lighting changing effects we want, we can just exert our imagination to DIY them and design the colorful life for our own.
Get different lighting changing to the beats of music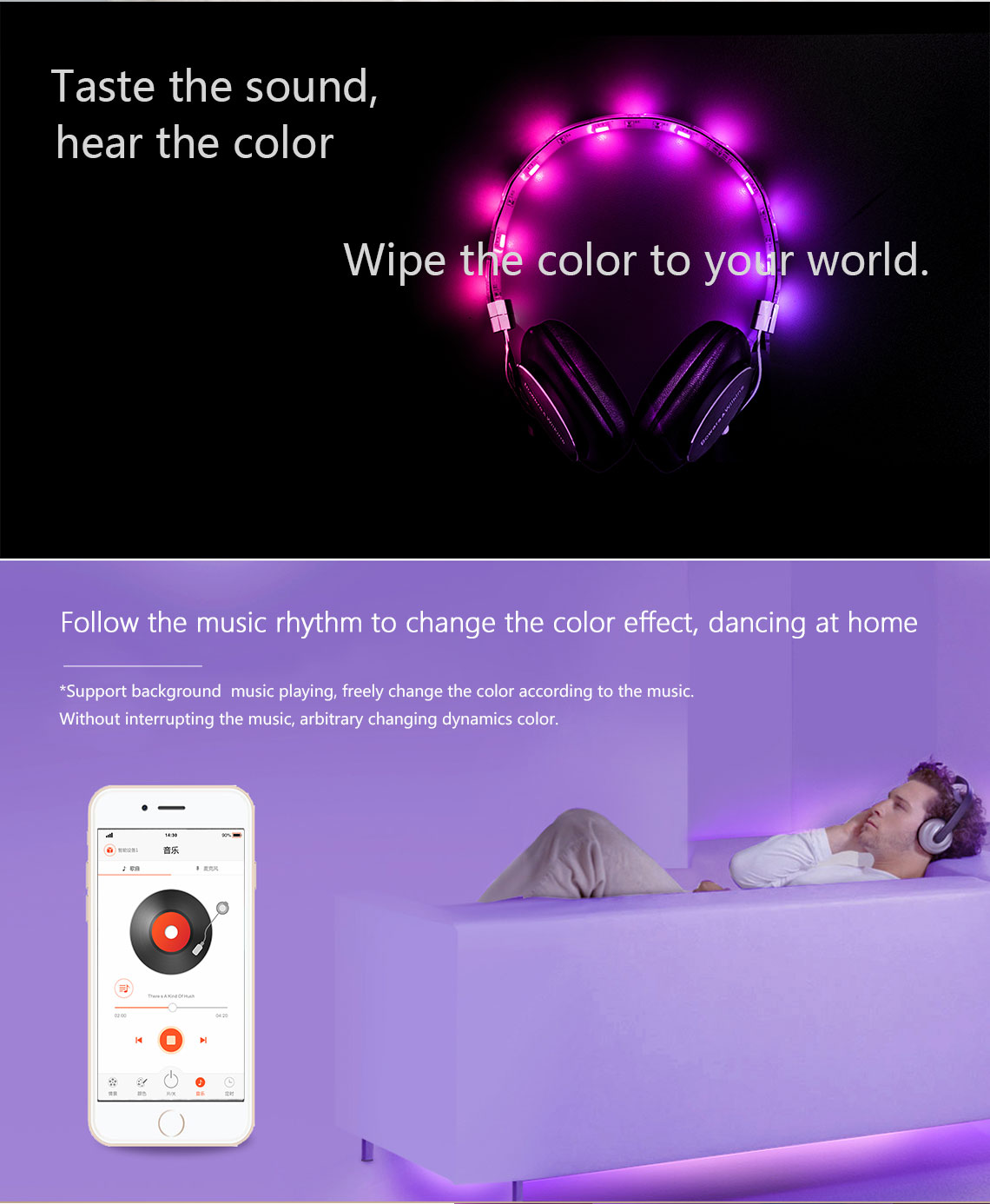 Lighting colors continually changes to the music, creating a beautiful audio visual feast
Lighting time can be set. On and off can be set all by yourself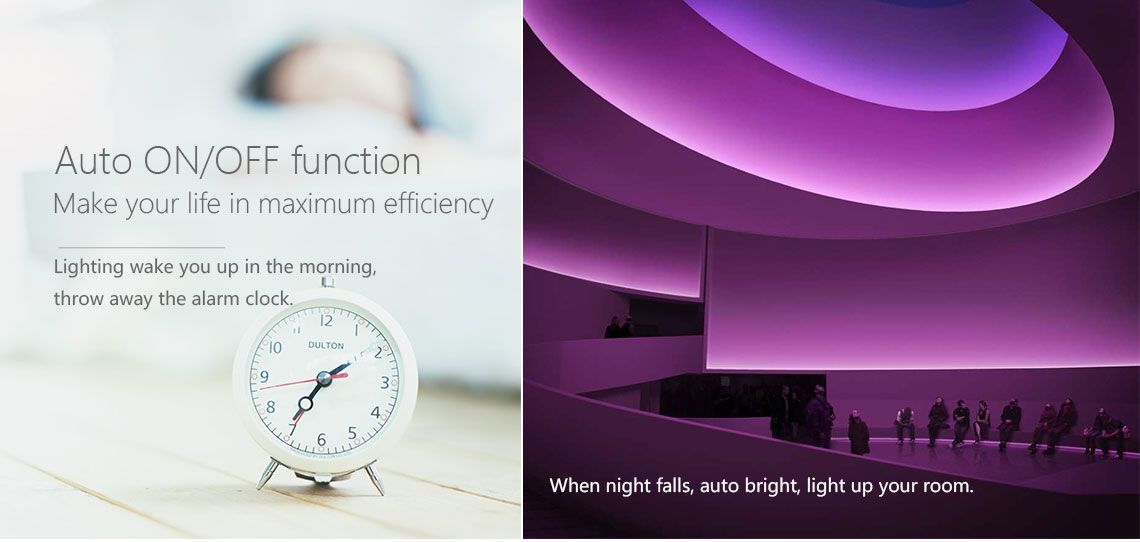 By this Wi-Fi driver, the on and off time of the lighting can be set. More intelligent, more energy-saving and more convenient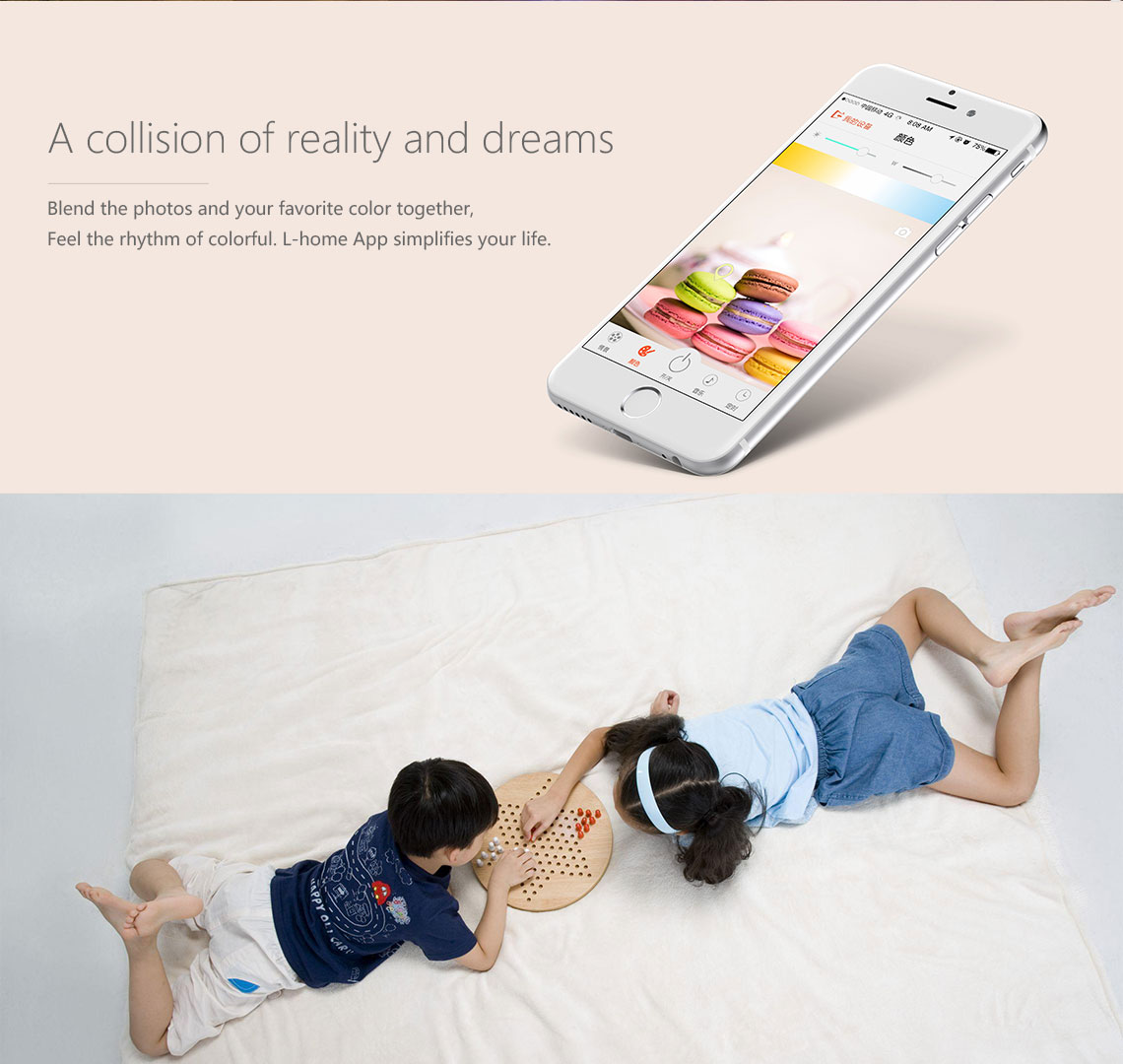 LTECH Wi-Fi LED intelligent driver combines the light, sound and color all together, creating beautiful home life atmosphere for users.