Theory of Living is a luxury furniture brand from Indonesia. It uses furniture and interior products with great designs to highlight interior spaces. Its headquarters showroom is located in Jakarta, the capital of Indonesia. It presents the aesthetics of furniture and interior products with a highly artistic showroom design, allowing customers to immerse themselves in high-end furnishings.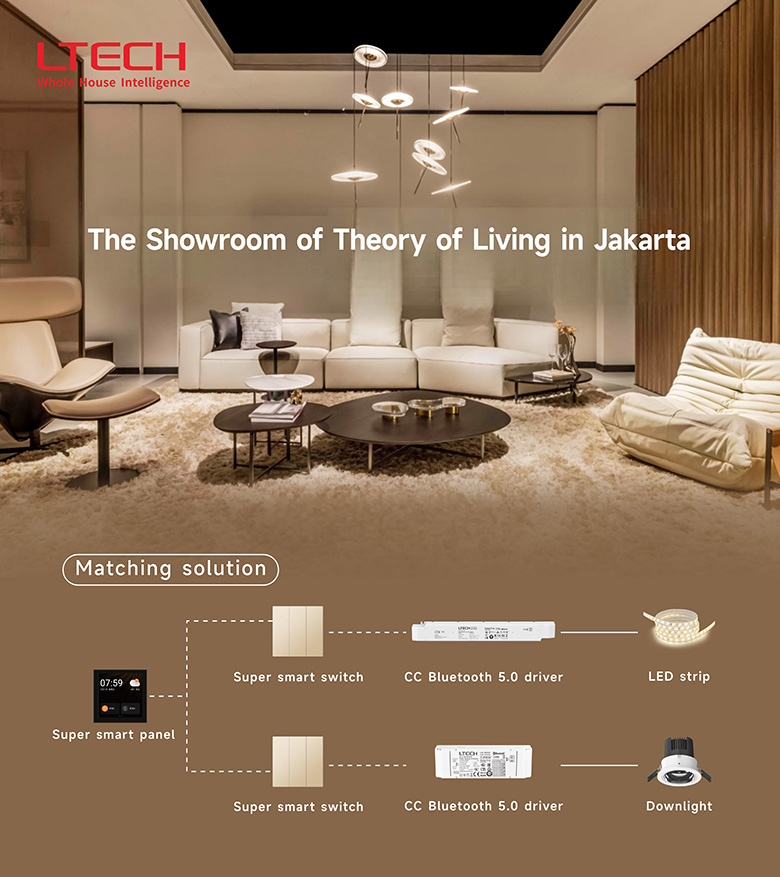 In modern home design, soft furnishings, lighting atmosphere, and smart scenes are important elements to create aesthetics in spaces. The showroom of Theory of Living uses LTECH whole-home smart system to create a unique home atmosphere and to customize an ideal living environment with one press.
Superior intelligence brings
aesthetics to your life
Nowadays, people have an increasingly higher pursuit of aesthetics in their home life. The furniture brands like Theory of Living become a popular choice due to the unique design concepts.
LTECH whole house smart system runs via 5.0 SIG Mesh networking technology. All Bluetooth devices and lighting effects can be commissioned with the L-Home APP, saving the time and labor costs in special wiring. We create a stable smart IoT system at a more user-friendly price. LTECH smart home devices all have the relay function that supports linkage between max.300 devices. The smart devices are also equipped with LTECH's pioneering distributed storage black technology that empowers up to 200 local scenes to store on devices. Local and cloud execution are in sync to ensure more stable connection and allow users to create smart scenes that suit their moods in the moments.
The showroom uses the LTECH 4-inch super panel. It comes with gateway functionality and has a built-in wired network port and Wi-Fi network access to realize remote control and a variety of functions. A composite system structure is built that combines distributed structure and master structure to bring together combination flexibility, robust functionality and expansibility.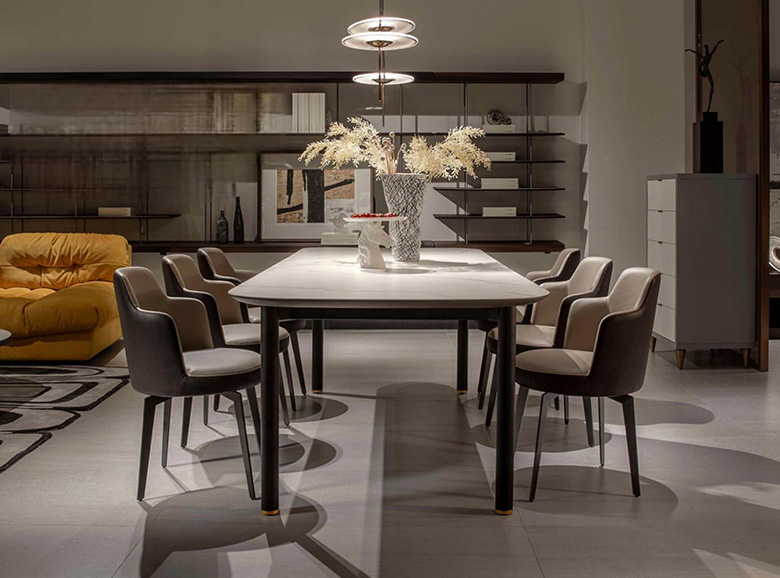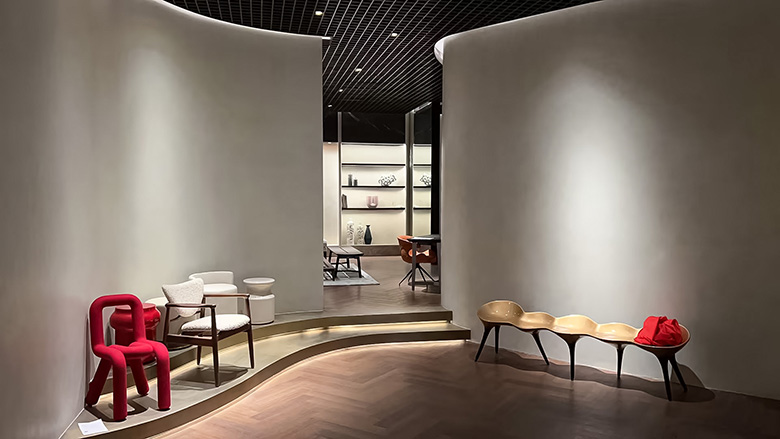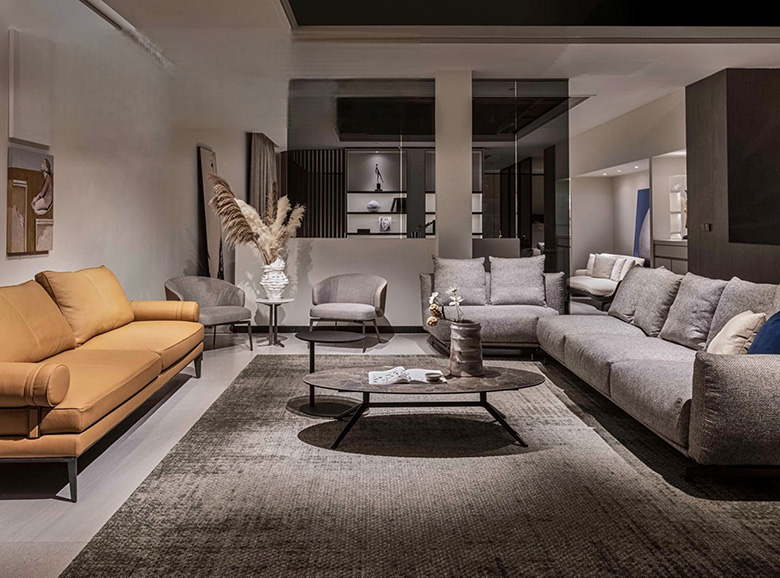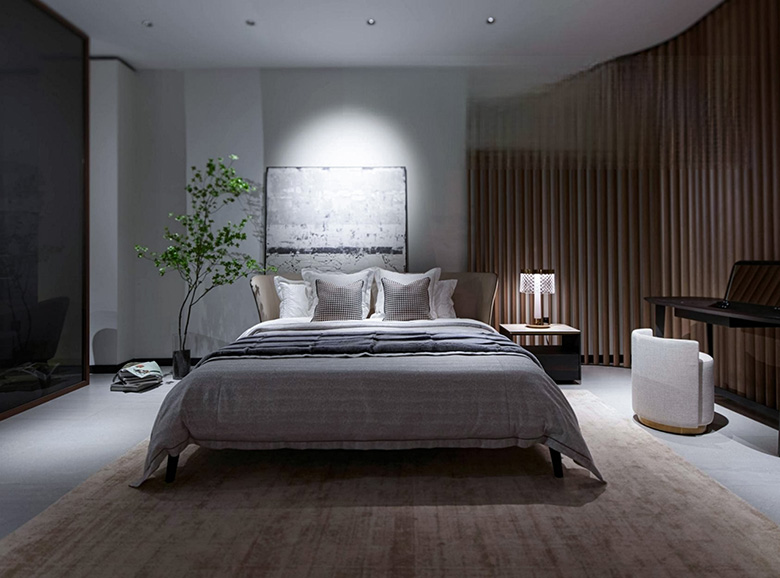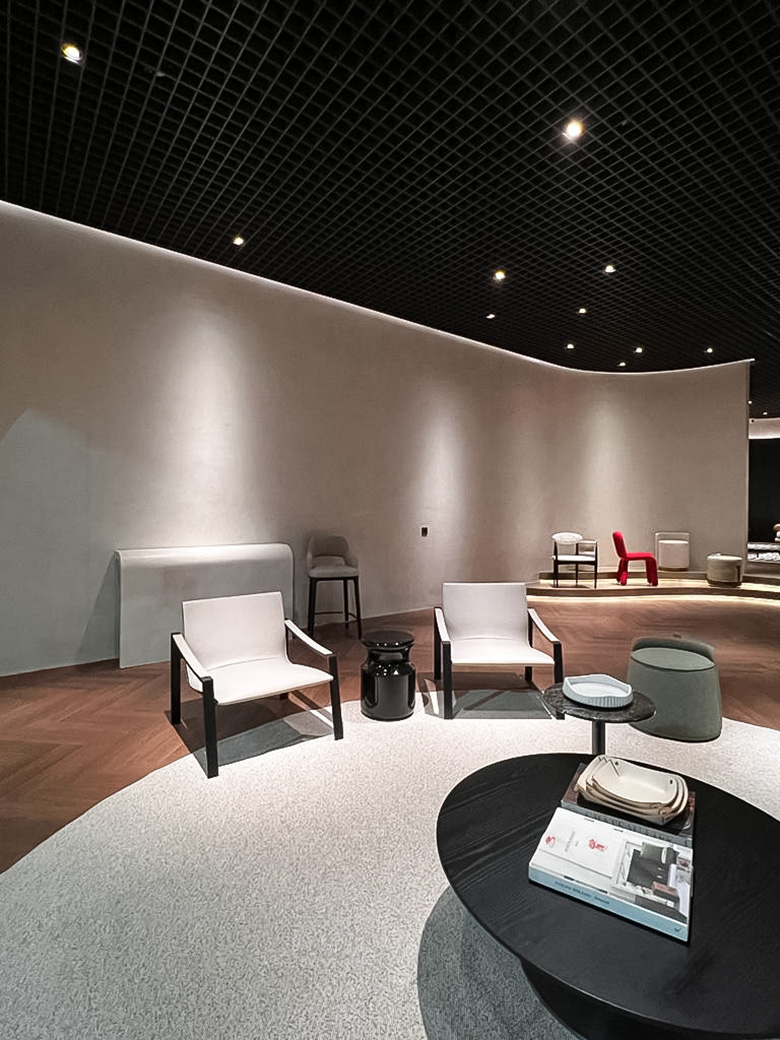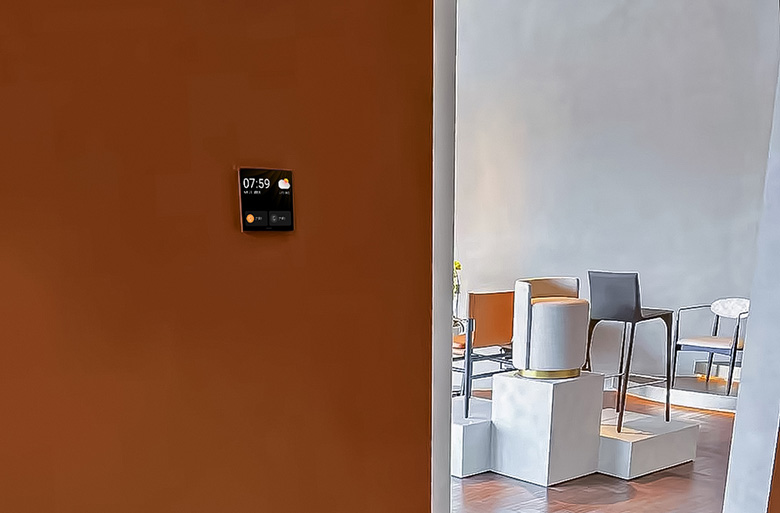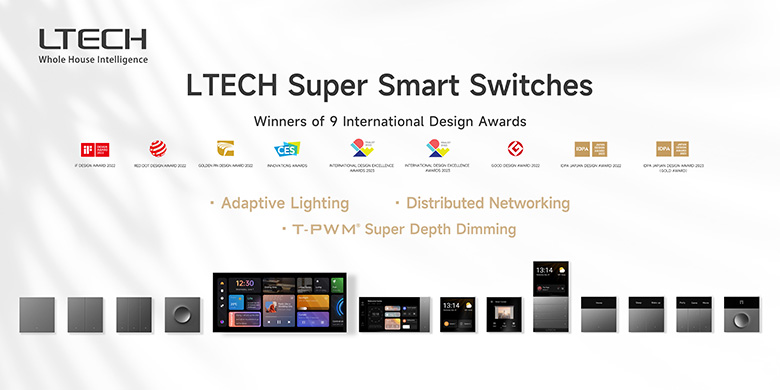 LTECH whole house intelligence encompasses a full range of exquisite super smart panels that have won 9 international industrial design awards in total. They define the aesthetics of panels and suit different interior design styles.
The light of inspiration
creates the mystery of space
Light is invisible, but it can make the same space and the same thing show a completely different look. It can be said that light dominates the environment. The showroom uses LTECH super panel and LTECH Bluetooth 5.0 smart drivers to achieve a smart IoT control solution with huge stability.

The products in this solution also use the international standard Bluetooth SIG Mesh 5.0 networking technology and are compliant with the Bluetooth mesh networking specifications. They also obtained SRRC mandator wireless certificate and CCC mandatory certificate in China, which are compatible with various brands of lamps on the market and allow more creativity in smart home lighting solutions.The OTA online upgrade keeps the products always up-to-date to meet the diverse needs of designers at any time.
The bedroom space and bar space in the showroom are all equipped with LTECH super panels and Bluetooth 5.0 dimmable drivers to achieve smart control of multiple types of dimming scenarios. Through mobile L-home APP interaction and touch interaction with super panels, remote lighting control can be realized and the atmosphere can be "transformed" in seconds.
Quality lighting defines
healthy living environments
The aesthetics in living environments recognized by modern people should not only be visually stunning, but also be beneficial to human health and to comfortable living environments. The whole series of LTECH Bluetooth drivers are equipped with T-PWM million-level super depth dimming technology that fits diverse lighting scenarios and demands. The technology is also capable to deliver quality lighting like a star hotel's and produce flicker-free dimming across the range, which reaches the high-frequency exemption level and complies with the IEEE 1789. It helps create healthy, comfortable, and high-quality lighting.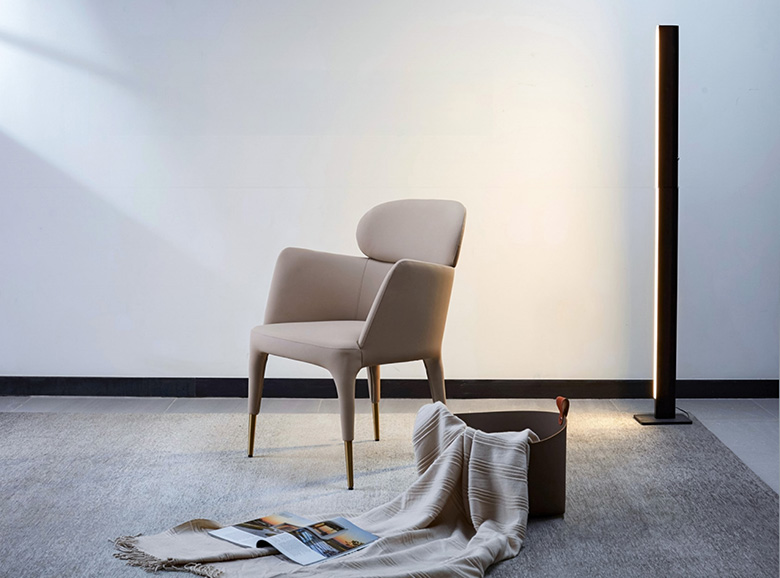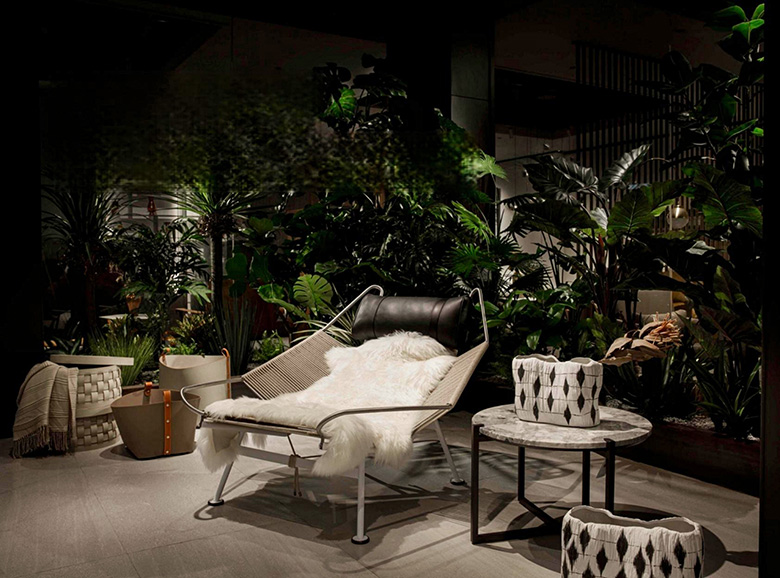 Since the establishment, LTECH's technical level has always been at the forefront of the intelligent lighting industry. We also actively respond to low-carbon environmental protection. The efficiency of LTECH Bluetooth 5.0 drivers reaches 93% and standby efficiency is less than 0.5W that complies with the EU's ErP directive.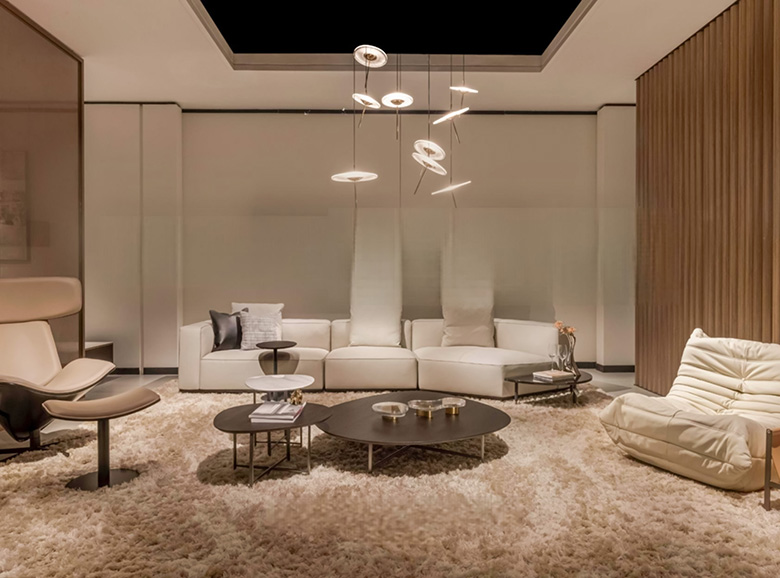 LTECH has dived deep into the intelligent lighting industry for more than 20 years and keeps innovating intelligent lighting field.We successively developed three product lines-"LED Controller" , "Intelligent LED Driver" and "Smart Home" , which closely keep associated to provide the industry with one-stop intelligent lighting solutions.
*The images in this article are from the Internet. If there is any infringement, please contact us to delete.