On May 20, 2021 Smart Home Integrated Services Summit was held in Chengdu Dading Century Plaza Hotel. The summit was hosted by China Smart Home Industry Alliance (CSHIA),fully focusing on the regions of smart home market and aiming to jointly promote integrated marketing communications and developments of smart home market. As a council member,LTECH Technology attended this summit.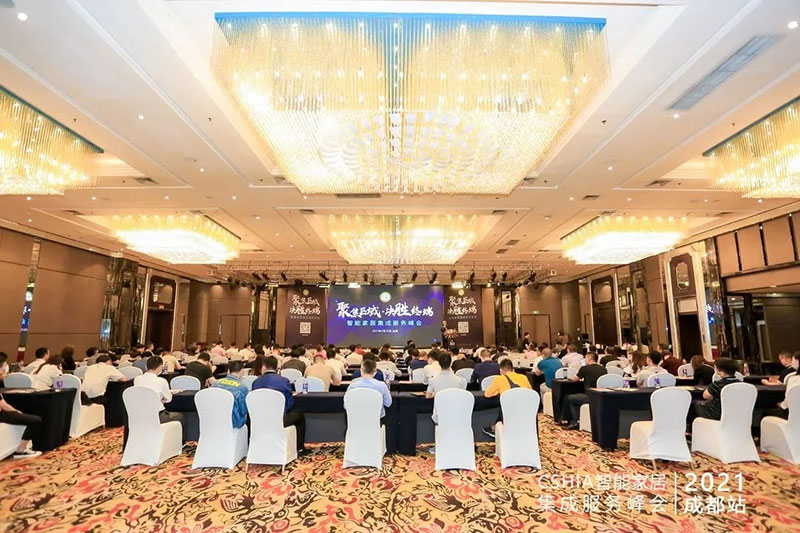 Picture of the scene
A number of senior people who work in the smart home industry have been invited to give speeches and share their experiences, aiming to bring more ideas and insights to propel the development of the industry. Mr. Long Haiqi, LTECH Marketing Director of Smart Home Division, delivered a speech titled "Intelligent Lighting Stands Out From Whole House Smart Home".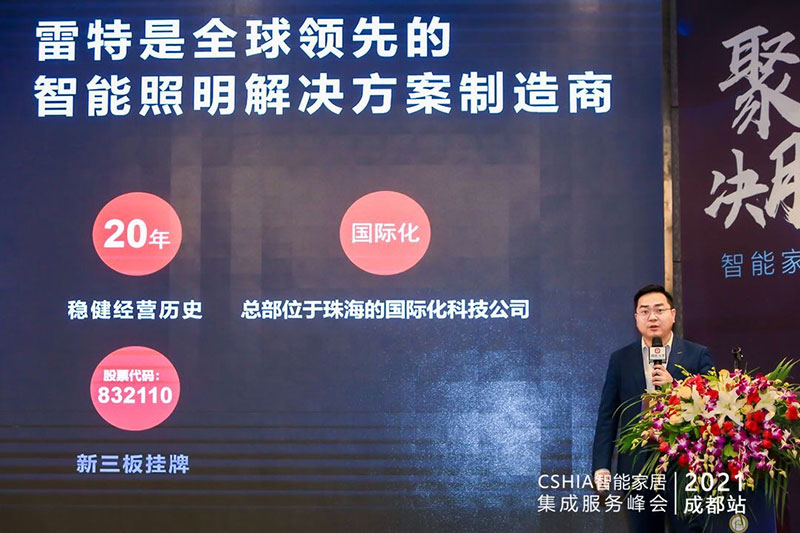 Picture of the speech that Mr. Long Haiqi delivered.
In our home, lighting has become an indispensable element.With the economic and era development, we pursue a high-quality life ,so lighting that we expect is more than just illumination. Instead, it has become more of a way of creating a comfortable, healthy and personalized environment. LTECH technology has a deeper understanding of users' needs and makes it possible to create more scenes for homes through lighting. Allow you to dim the lights, adjust color temperature and change colors of lights;to set the soft-start time to completely turn the lights on or off, to adjust time for the rhythms of lighting so that lighting changes with the rhythms. Currently, more and more enterprises start to pay attention to lighting and its important proportion of the smart home market, which will be a inevitable trend of development of smart homes in the future.
Video of LTECH smart home scenes
With 20 years of technology accumulation, LTECH has built its own cloud services in 2015. The L-Home cloud services platform is established on the Alibaba IoT platform. Through the home appliance module and AI intelligent platform, intelligent lighting and more smart devices are seamlessly connected to achieve a convenient, comfortable and healthy home environment.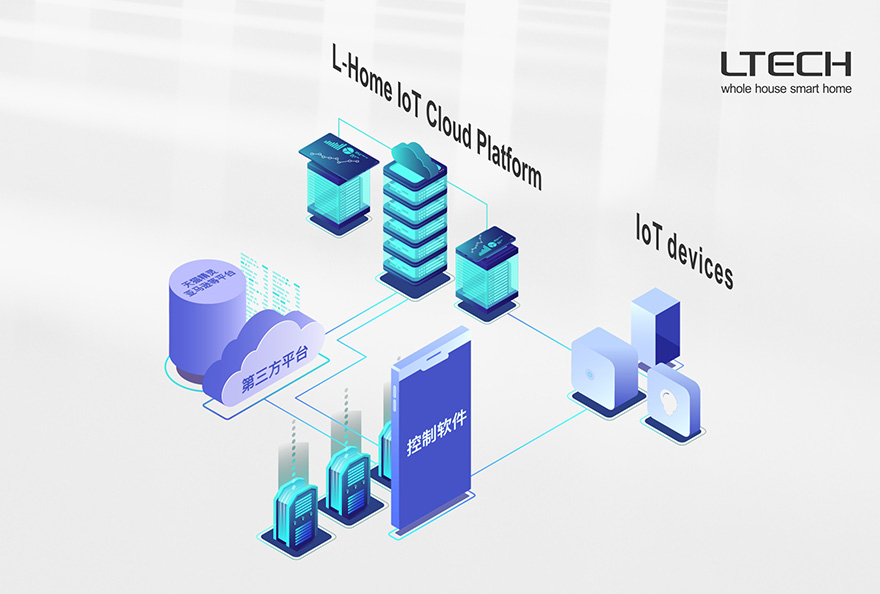 LTECH cloud services platform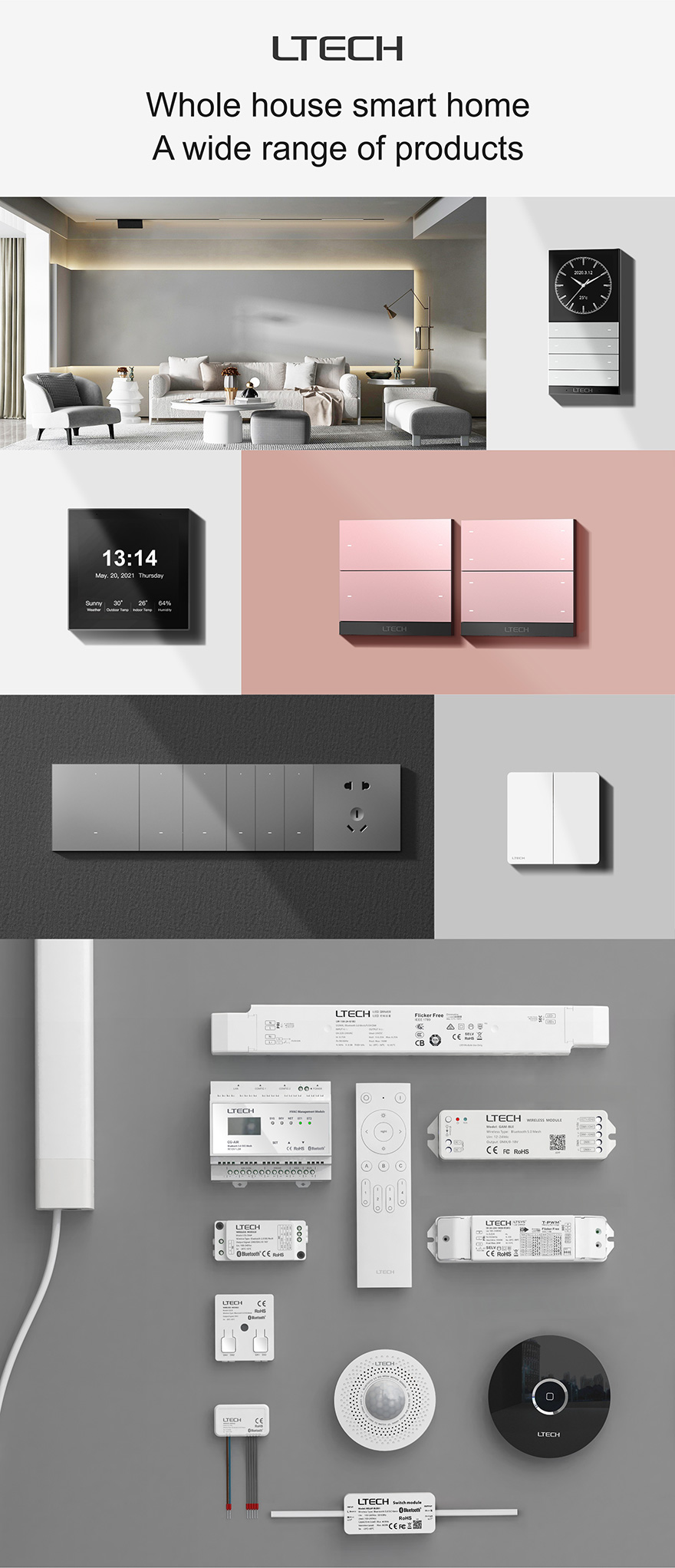 LTECH cloud services platform
LTECH whole house smart home system is compatible with Wi-Fi, 2.4GHz, IR, 433MHz, 315MHz and BLE Mesh.From the Cloud to App and devices, LTECH provides one-stop solutions to control your entire smart home. Based on the IR database for 1000+ home appliance brands, users are able to control their air conditioning, TVs, set-top boxes, TV boxes, floor mopping robots, electric curtains and ceiling mounted clothes airers via remotes, panels and mobile App, and realize linkages with these smart devices. LTECH whole house smart home system is a lighting-based smart control system which is also able to manage your home appliances as well.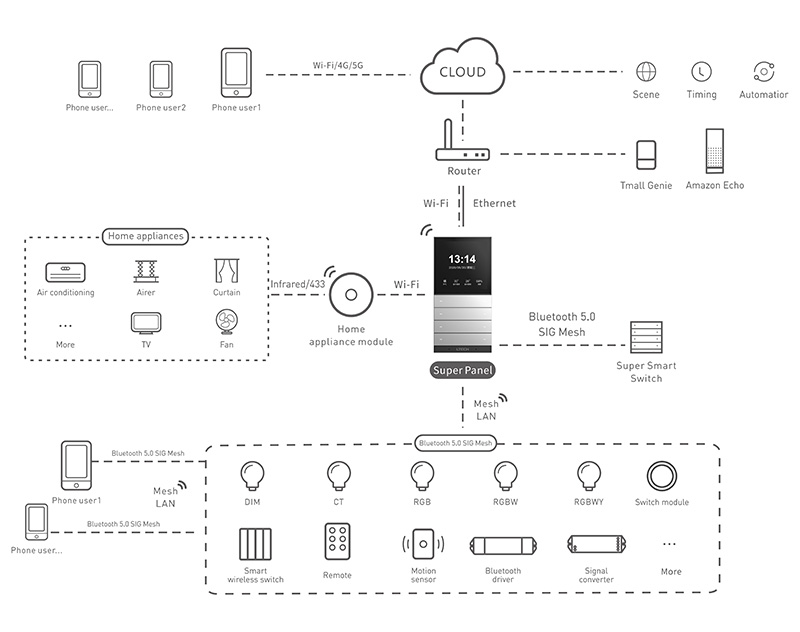 System diagram of LTECH whole house smart home
At the same time, LTECH also set up an experience area of LTECH whole house smart home system so as to closely interact and exchange ideas with the scholars at the summit.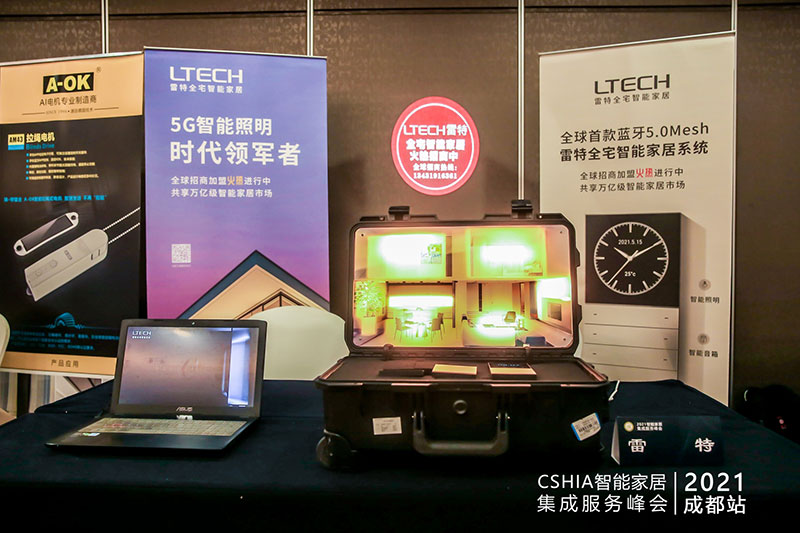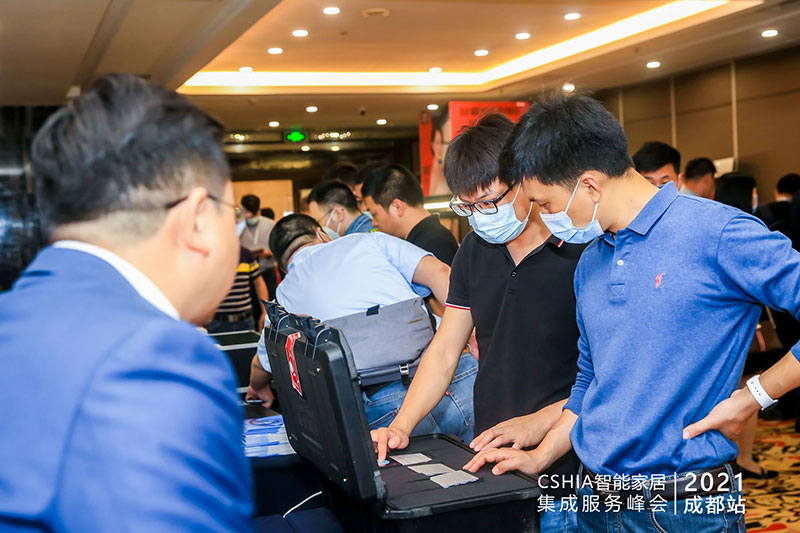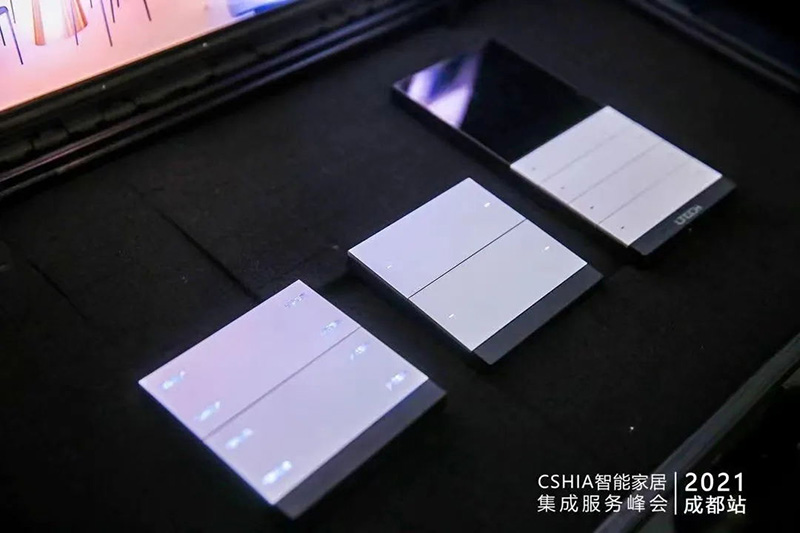 Pictures of LTECH booth at the summit
Catch up with times in new era, enable a smart future! In the future, smart homes will be based on intelligent lighting and provide users with intelligent control systems that are tailored to their specific needs.