Standing on the waterfront overlooking Victoria Harbour, K11 Musea is set to be a new cultural landmark in Tsim Sha Tsui, Hong Kong. Pure Fitness is located on the upper floor of K11 Musea. It is a super large fitness club with stunning sea views, which is rarely seen in Hong Kong or even in Asia. LTECH offered a customized gym lighting solution for Pure Fitness to create perfect lighting that adds vitality to the fitness club and well matches with the Victoria Harbour landscape light.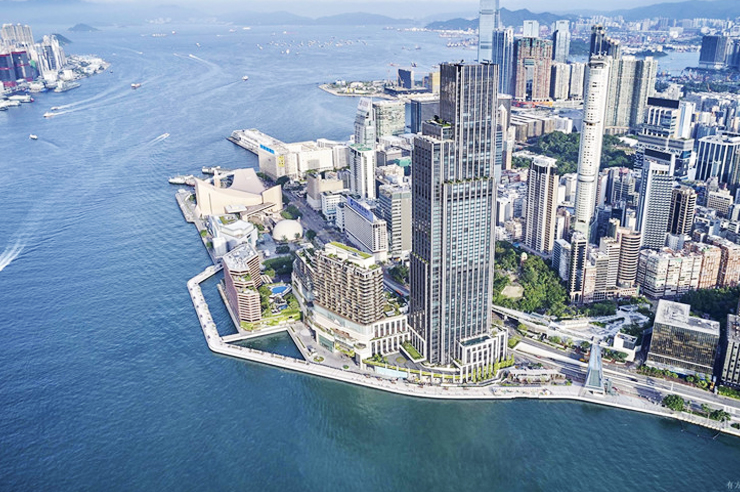 Interior lighting matches with Victoria Harbour light
Unlike the regular layouts of gyms, Pure Fitness extends the training area to the outdoor space. Surrounded by floor-to-ceiling glass windows, Pure Fitness enables gym person to enjoy the great views of Victoria Harbour. Through the use of LTECH intelligent 0-10V LED drivers, right lighting effects are made to match the changes of external light and Pure Fitness's lighting layout.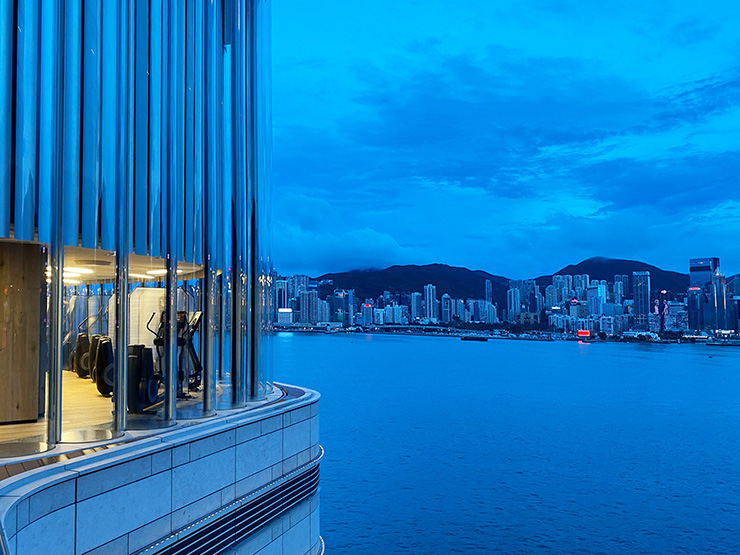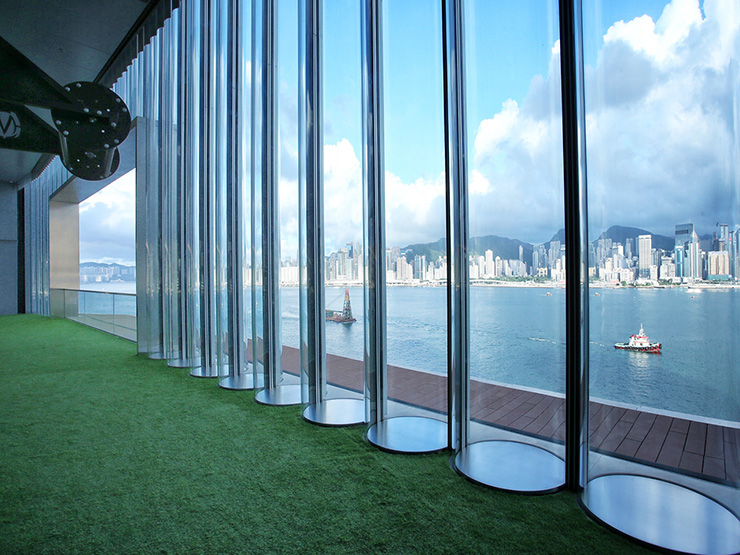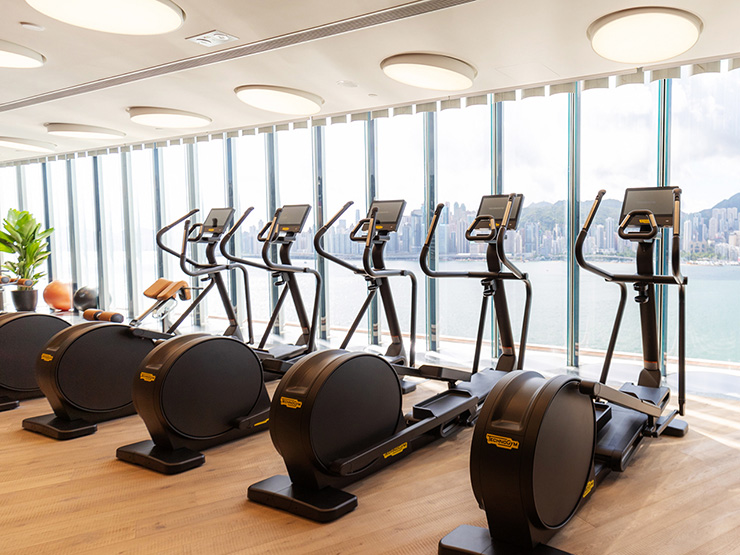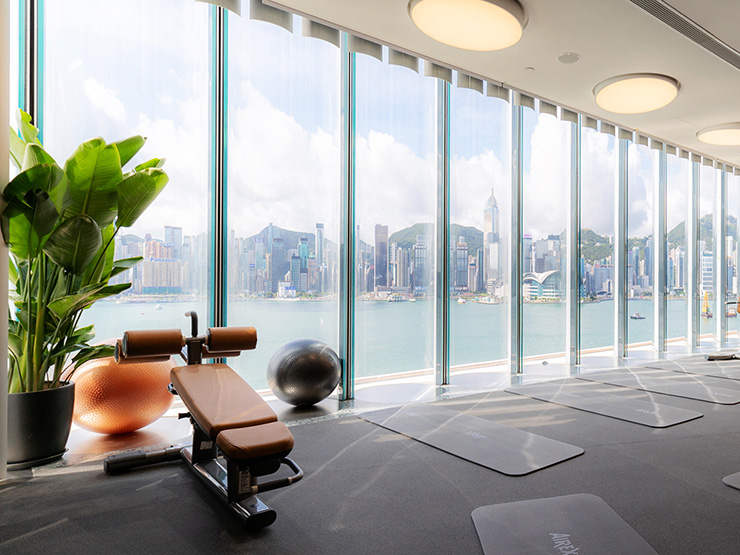 The ultra-low power consumption interface of LTECH 0-10V drivers significantly reduce lighting costs of such a large fitness space. Up to 200 LED drivers can be connected on the same circuit, hence wiring costs on circuits can be greatly reduced. Moreover, 0-10V drivers automatically recognize 0-10V and 1-10V input signals, saving time on the construction site. Better project results are achieved with lower costs.
Make a fitness space be more artistic with lighting
Pure Fitness features a modern industrial style, a combination of red bricks, copper color walls and metal elements. The integration of illustrations and artistic fonts is also included. In such a fitness environment, people can enjoy the art while doing workouts. LTECH intelligent 0-10V drivers are used to intelligently control the light fixtures that better illuminate the artistic equipment inside the Pure Fitness.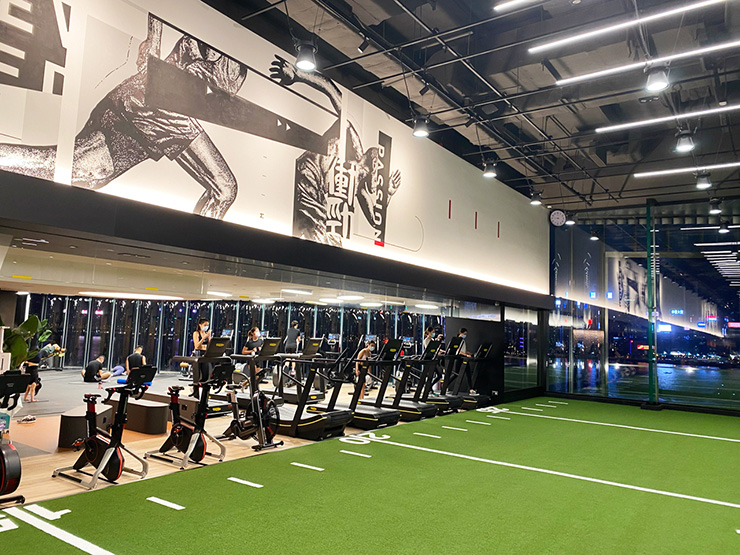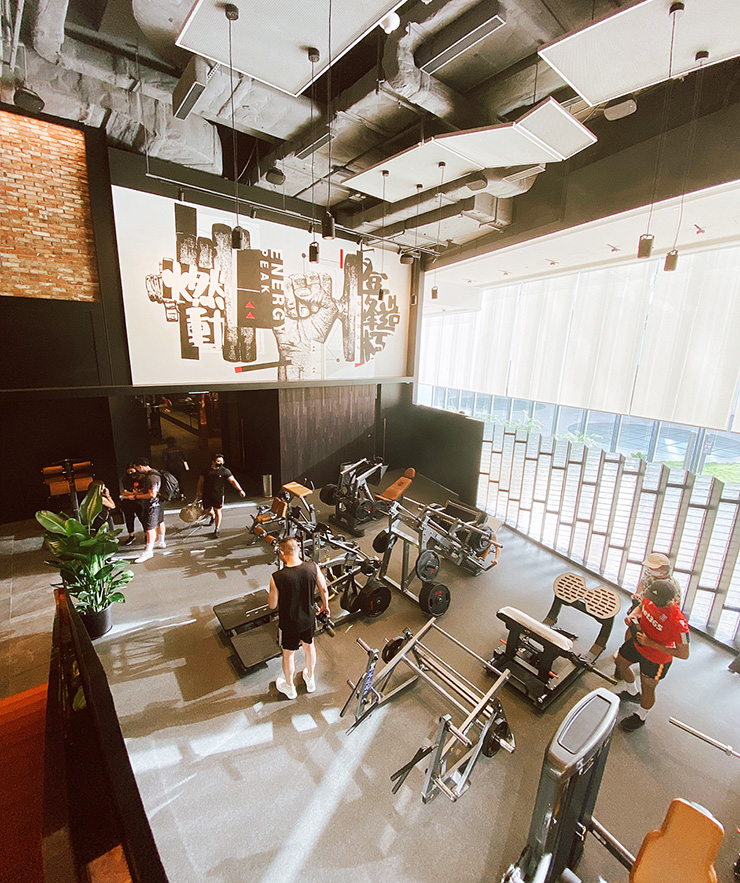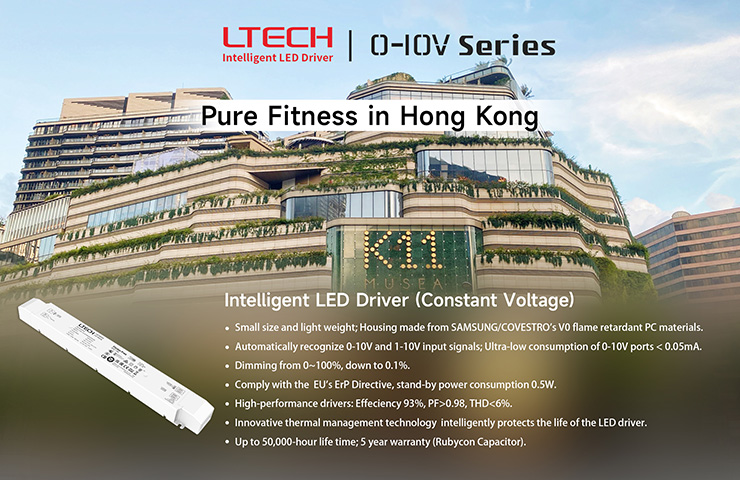 LTECH intelligent 0-10 LED drivers have integrated T-PWM super depth dimming technology that can dim lights down to 0.1% and deliver flicker-free lighting across the range. The provided lighting complies with the IEEE1789 standard and reaches the high frequency exemption level. With the outstanding dimming features, lighting is easily made for workouts, as well as creating a artistic atmosphere.
Create fitness rhythm under light and shadow
Tailor-made fitness plans make workouts much more effective and interesting. In the Spin room of Pure Fitness, LTECH DMX signal amplifiers and DMX512/RDM decoders are used for achieving many colored lighting effects. Using the fitness plan to create the right rhythm under the colored lighting make workouts more enjoyable.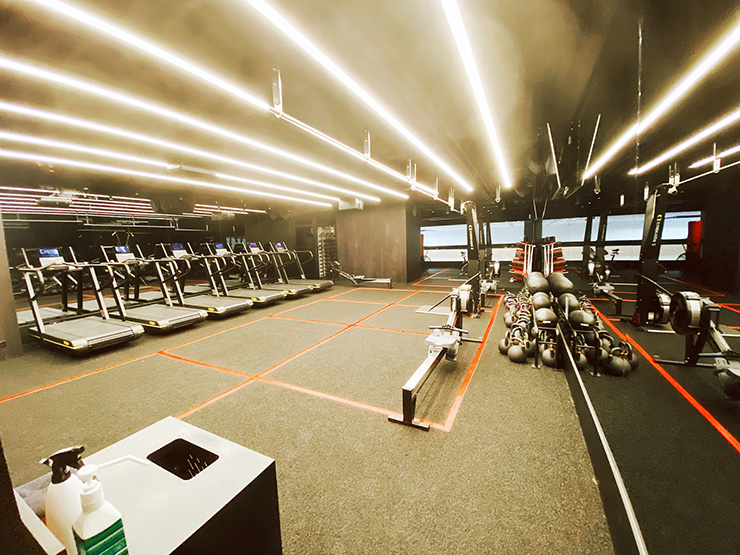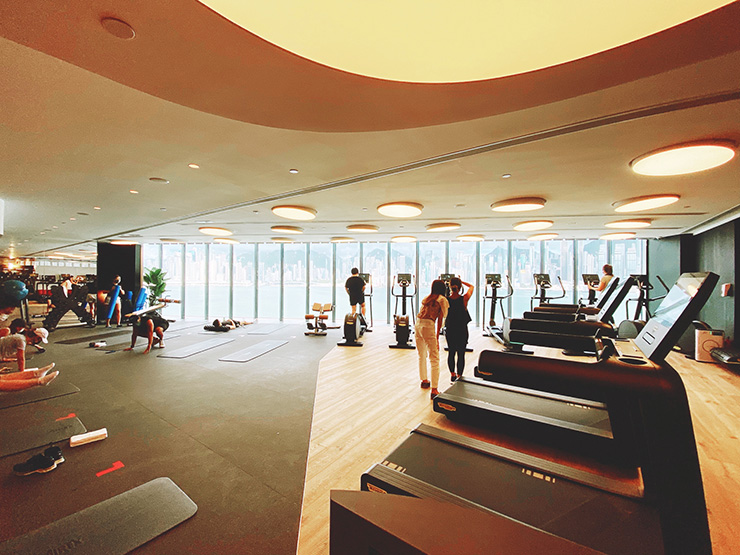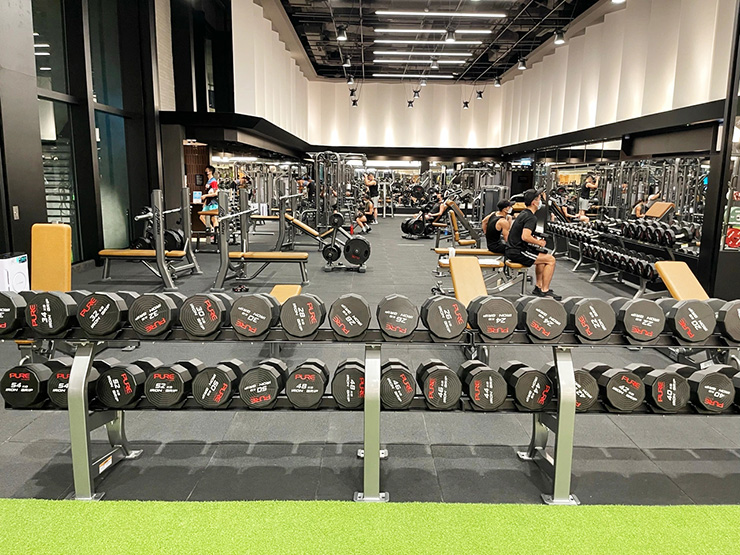 LTECH DMX series products make lighting control smarter and safer. LTECH DMX signal amplifiers can effectively amplify the DMX signals and extend the signal transmission distance. There is independent photoelectric isolation between the input and output ports to avoid lights, 485 communication equipment, DMX drivers, precise digital lighting controllers being burnt by the possible high voltage, and also to avoid the signal interference between DMX equipment. So the safe operation is guaranteed. LTECH DMX signal amplifiers can be used with DMX512/RDM decoders to control most of pixel lamps on the market. And with the digital DMX console, users can precisely control each channel of lamps, achieve 0-100% dimming range and edit various changing effects. So dynamic changing lighting effects can be achieved while reliability and safety are also ensured.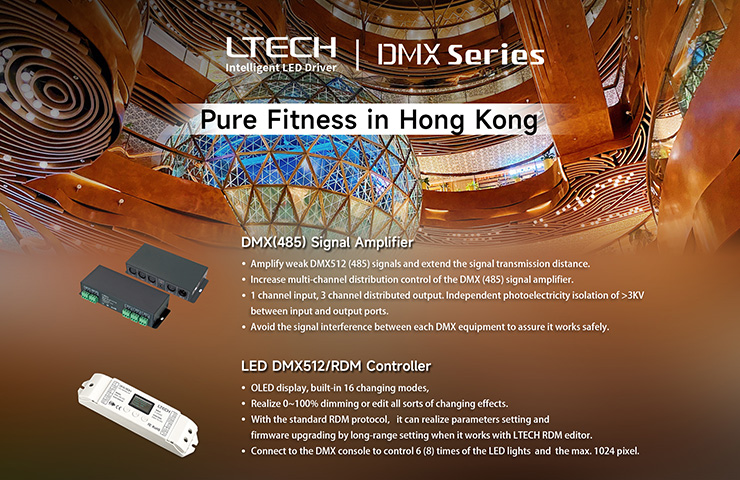 Thanks to the smart lighting technologies, lighting not only provides illumination, but also plays a large role in creating the aesthetics and ambience of a space. LTECH has dived deep into the lighting sector for nearly 20 years and we have provided a large number of competitive, safe and reliable products and solutions for tens of thousands of medium and large-scale lighting projects across the globe, such as landmark buildings, theme parks, hotels, office buildings, shopping malls, etc. LTECH will strive to become a leading global brand of intelligent lighting solutions, making contributions to the development of intelligent lighting in China and beyond.