Recently, the winners of the 23rd China Patent Award were announced by the China Intellectual Property Administration (CNIPA). The invention "Energy-Efficient Wireless Lighting Control System That Can Be Powered Off Without Going In Standby" from LTECH's chairman Mr. Lei Jianwen stood out among other innovations and won the 23rd China Patent Excellence Award.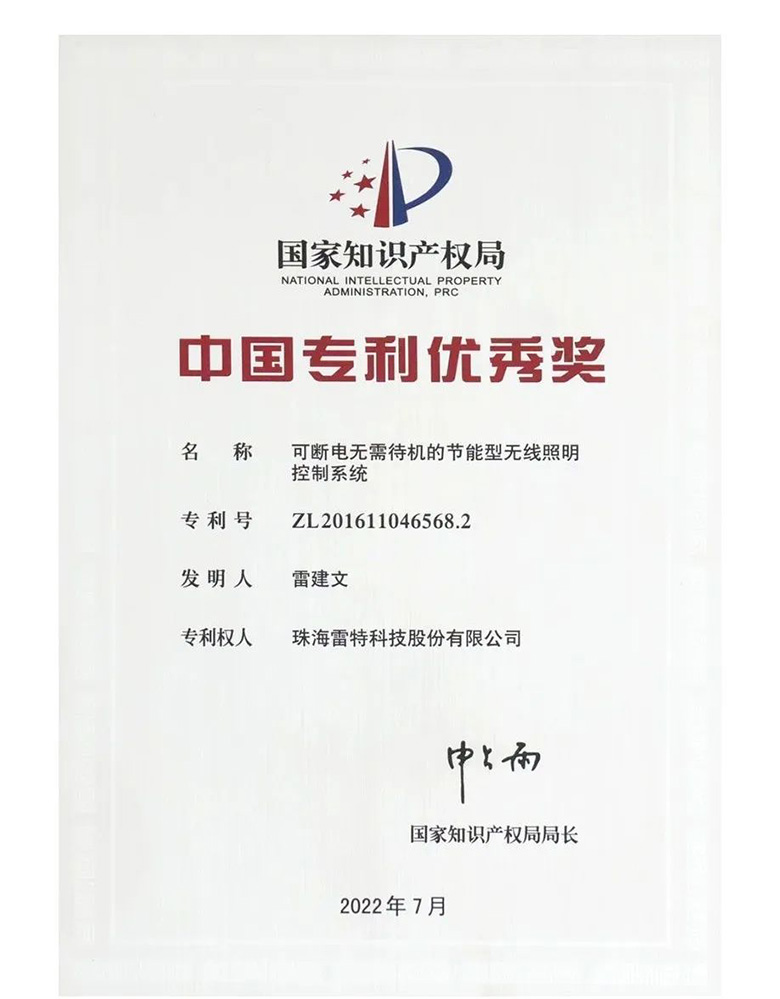 The China Patent Award, the nation's top award for patents, are jointly selected and granted by the China Intellectual Property Administration and the World Intellectual Property Organization (WIPO). The award is the sole recognition given by the Chinese government specifically to patents for inventions, while also having an great impact at home and abroad.
This award is a huge recognition for our invention. LTECH will continue to increase investments in R&D and keep moving forward through technological innovation!