LTECH's representative went to Moscow to participate in November 8 to 11 Russian International Lighting Fair which organized by the Moscow International Exhibition Center without any stop .Although they have just ended the journey of Dubai International lighting exhibition, still in travel fatigue.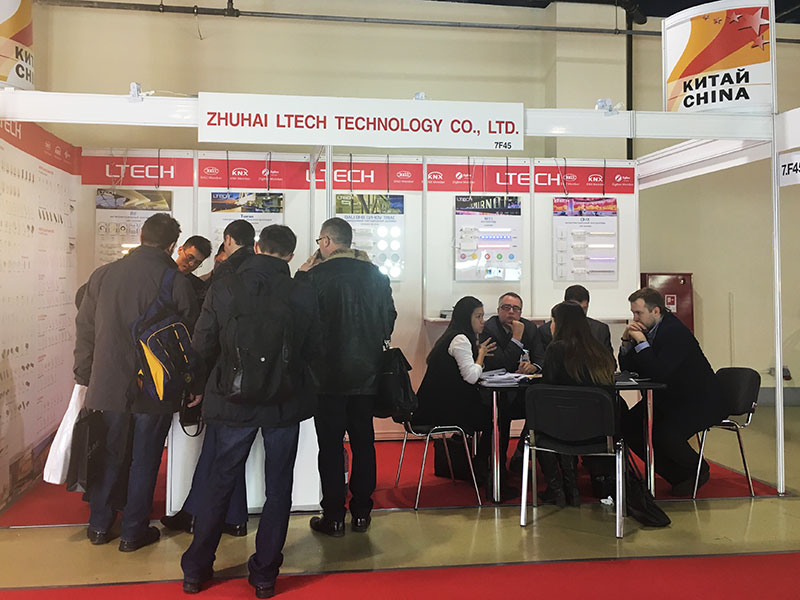 In contrast to Dubai's 30-degree hot weather, in November Russian's capital Moscow is already a snow-capped city.But the Siberian strong cold air can't resist the enthusiasm of exhibitors and buyers. In the capital of Moscow International Exhibition Center, the Russian International Lighting Fair fill the air with warmth. Four days of the exhibition. LTECH's representative offer each customers who brave wind and snow to visit our booth with the warm reception as strong as the Russian vodka.
Interlight Expo, LTECH exhibition products not only contain Wi-Fi series, RF controller, DMX/RDM controller series, T series controller, etc, also how to merchant who and emphatically demonstrates LTECH series fully digital inteligent LED dimming driver. Well-made, fully functional panel controller, remote control attract merchants to ask the expericne. LTECH products is still foreign buyers favorite.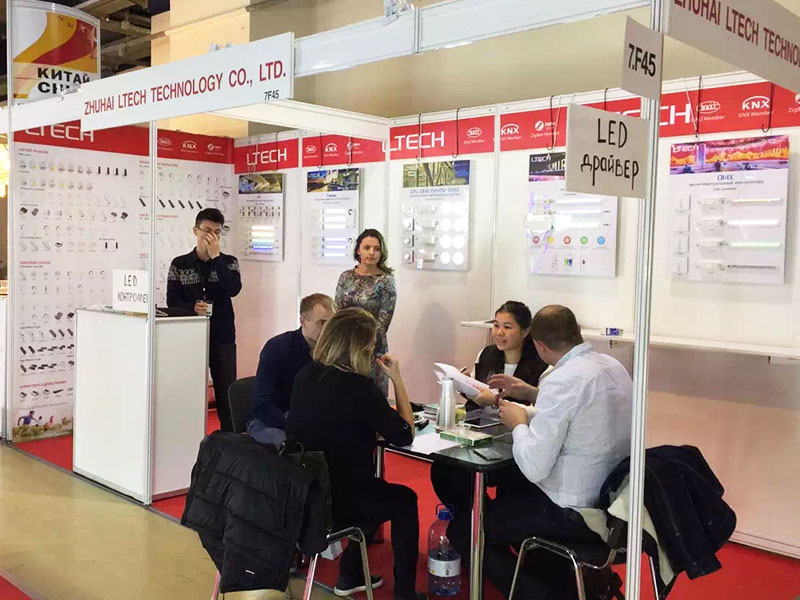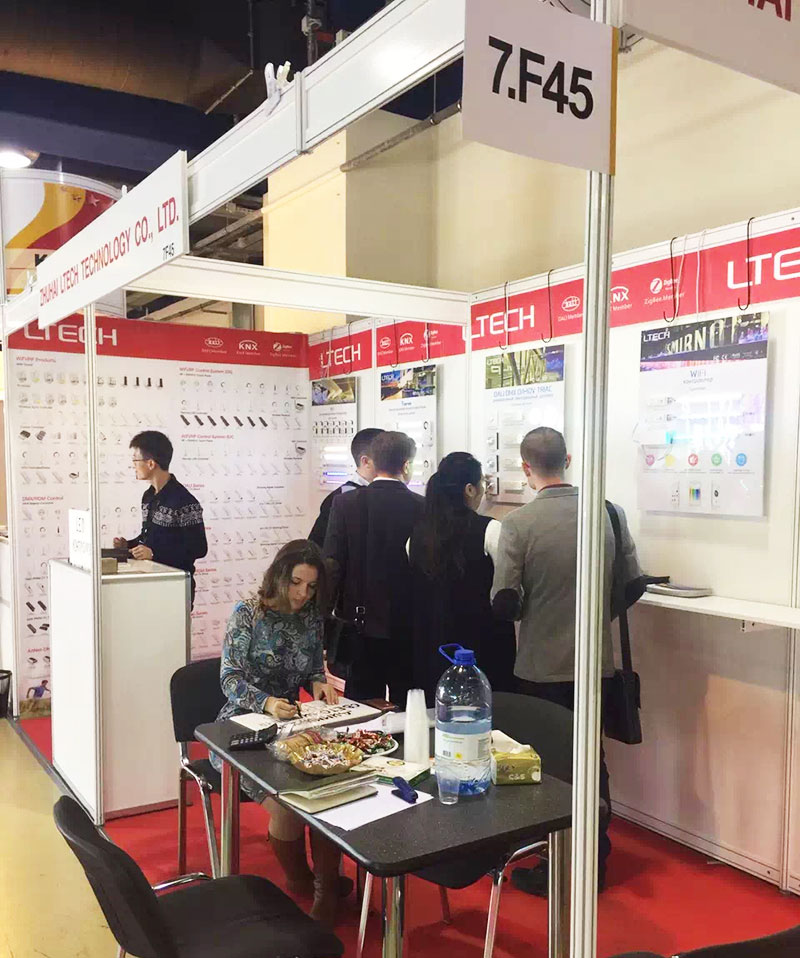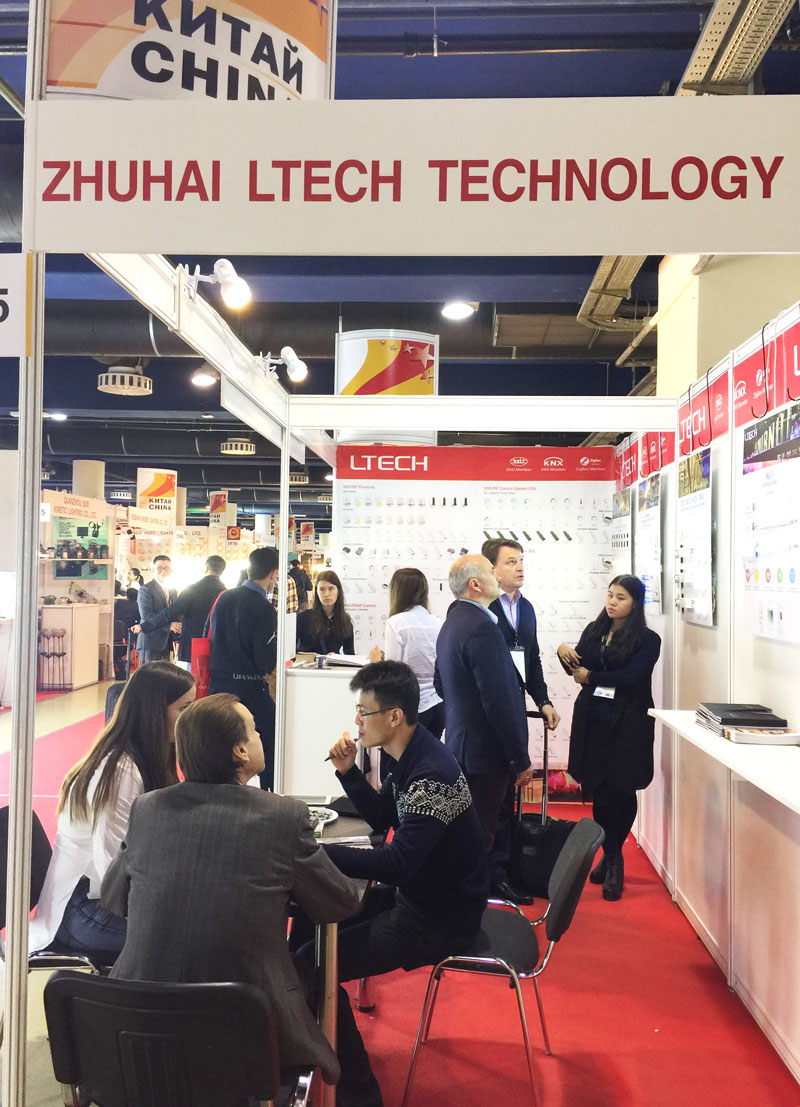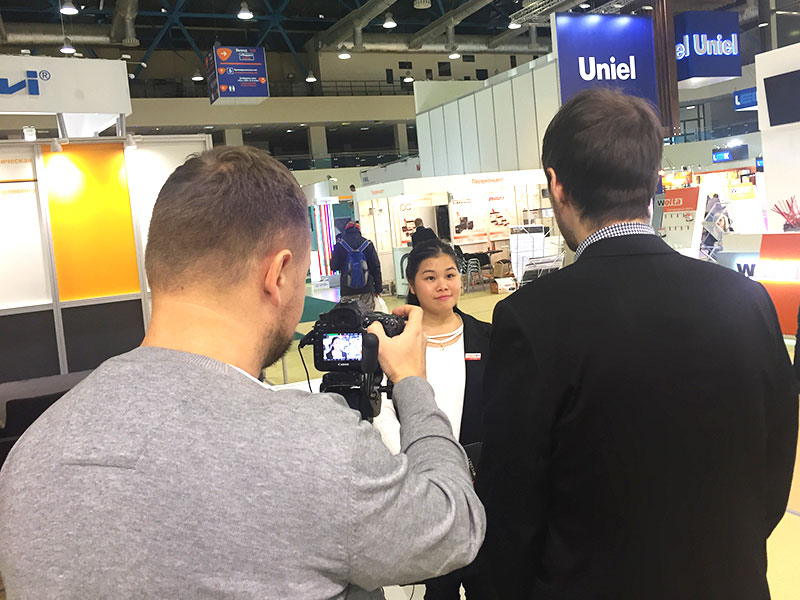 LTECH are be in Interview as high quality manufacture in China.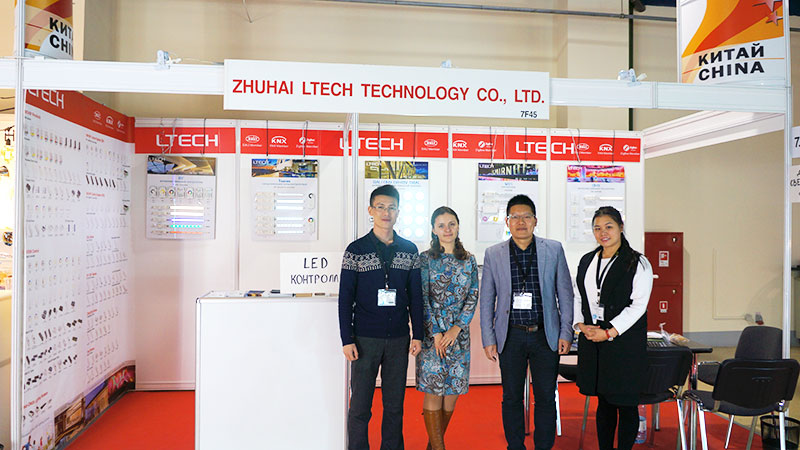 LTECH brand belongs the world, as China first manufacturer of LED lighting controller, in the past 15 years, LED controller, intelligent driver in the global many famous landmarks, theme park, star hotel, high-end shopping malls, amusement vernues such as more then tens of thousands of Chinese large lighting engineering applications. creative hundreds of LED intelligent control new technology, make the lighting more smart, energy conservation,comfort and heath.