From March 29 to 31, ELTEFA 2017 was held in the new exhibition center of Stuttgart. The exhibition is a world's leading electrical engineering and electronic product technology trade exhibition, covering a wide range of exhibits and comprehensive applications. It is the ideal platform to demonstrate electrical and electronic innovations. LTECH participated in the exhibition.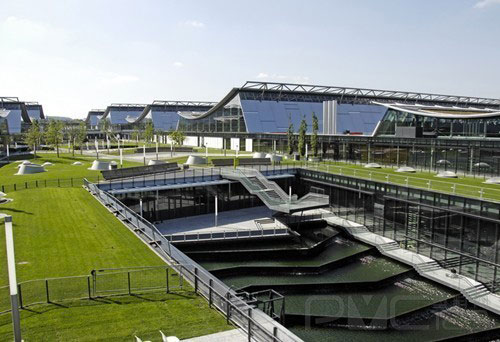 The new Stuttgart exhibition center in Germany
The new Stuttgart exhibition center in Germany is one of the most advanced large-scale exhibition venues in Europe and even in the world, with focus on going green & environmental protection and modern high-tech. LTECH's exhibits in the exhibition include full digital intelligent dimmable LED drivers and new LED controllers of all series.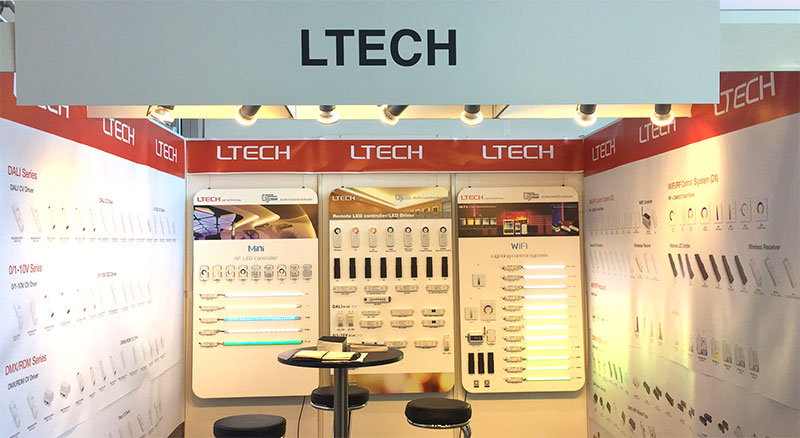 Exhibition stand of LTECH
During the three days of the show, our exhibits drew extensive attention of overseas buyers. One after another customers came to our booth to ask about products and brand of LTECH. LTECH's DALI, DMX, 0/1-10V, TRIAC and PUSH DIM constant current dimmable drivers were popular with customers for their full digital design, high performance and in-depth dimming. Customers also experienced the perfect 0.1%-100% dimming effects of LTECH's intelligent dimmable LED drivers.
The intelligent dimmable LED drivers adopt patent technologies, making breakthroughs in key technical indexes, intelligentization and reliability, etc. They have many advantages such as high PF value, high dimming performance, PWM digital dimming, flick-free, wide voltage and multiple output current, having reached or exceeded the industry's highest level.
LTECH is the first enterprise in China dedicated to the research and development of LED intelligent control technology. Over the 16 years, we commit ourselves to providing first class products and advanced intelligent lighting control solutions, having won trust and support of extensive customers. We look forward to cooperating with more customers at home and abroad. We will create more value for customers.