May is a time of vitality.
It's a good time for people to travel,
It's time for us to be diligent.
As a leading brand in the intelligent lighting industry,LTECH has been introduced by continuous innovation and technology. Now, it has launched the Artnet-spi control system, which control lighting professionally , giving life to architecture and soul to space.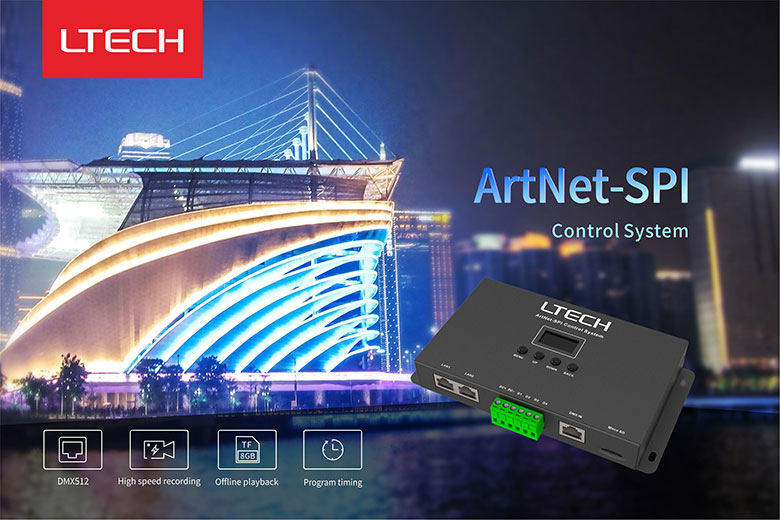 4 channel output signal, there are two models 680 and 1360 pixels.
32 scenarios show, a calendar, support arbitrary date play regularly, can take 300000 pixels large lighting project.
provide a RJ45 network interface and the DMX512 RJ45 interface, convenient docking control system of all brands.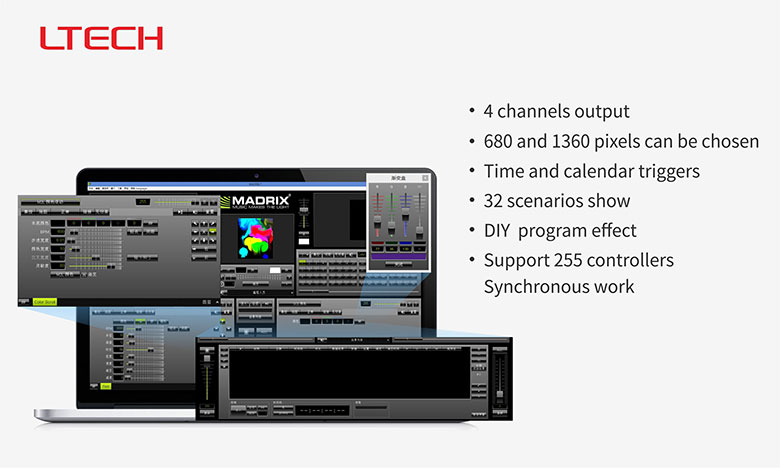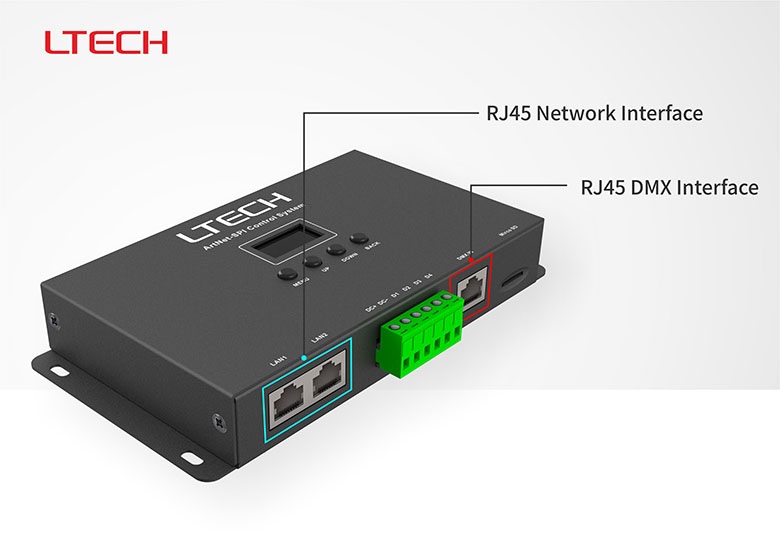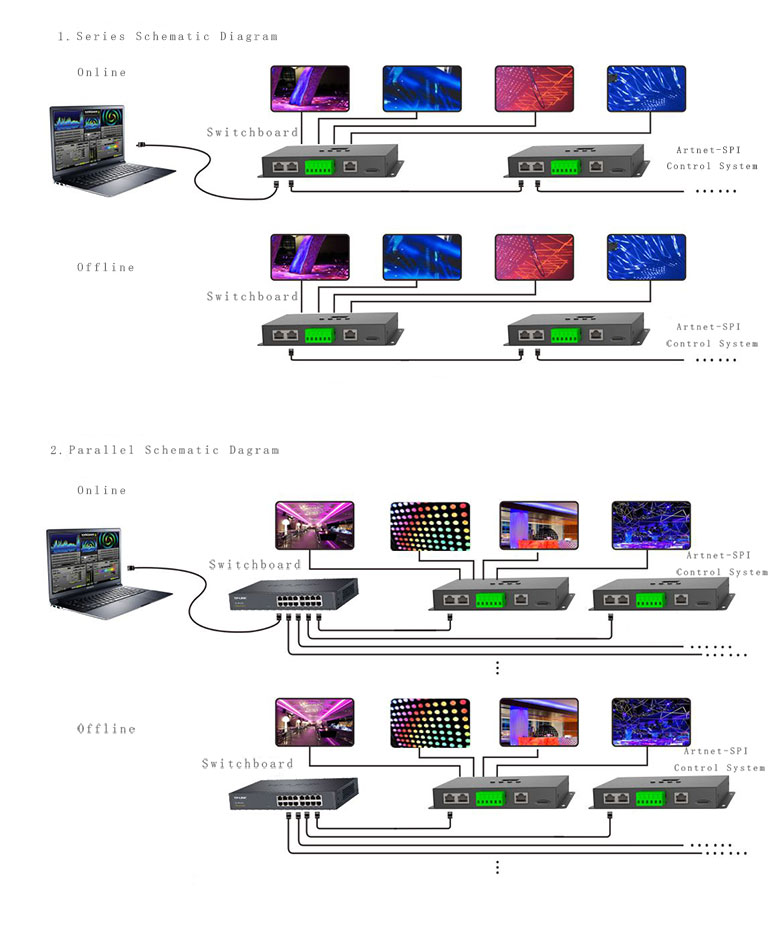 Super recording, synchronization offline. Artnet software need charge of abroad, and the software can only be used on a project, LTECH Artnet-SPI controller system with recording function, is not limited to software bunding pricing, can be compatible with Artnet lighting control software of protocol. Offline synchronization is not required to specity a master slave, and the progarm recording is not restricted by the file format. One set of software can be used for various lighting scenes, which greatly reduces cost of lighting project.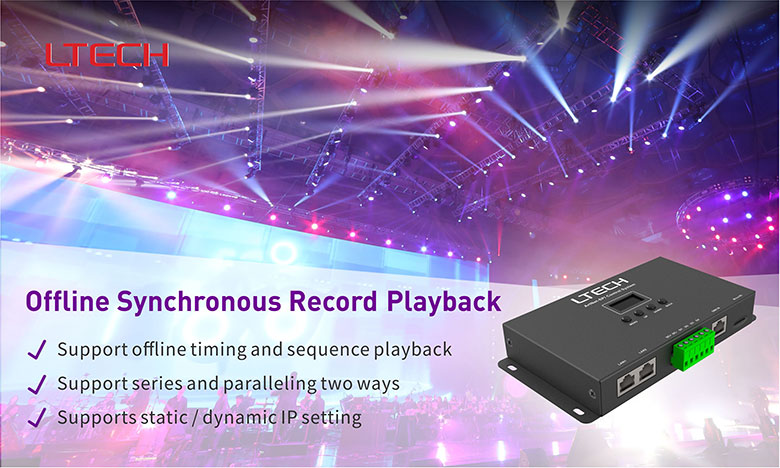 Built-in 8G pluggable TF card, program recording, programming faster and more stable.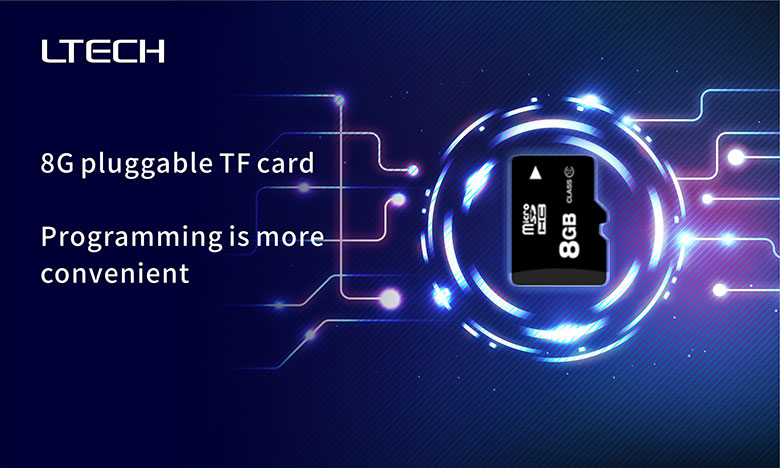 Use high speed ARM processor, stable and reliable work.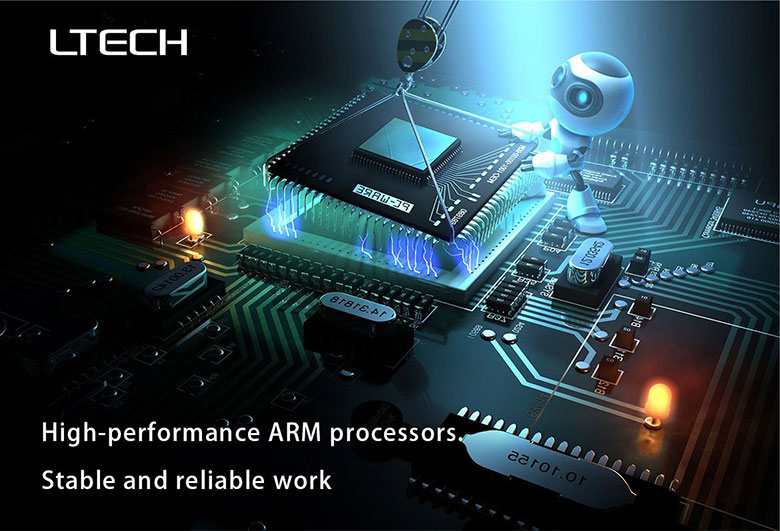 Online update, the latest resource a key issue.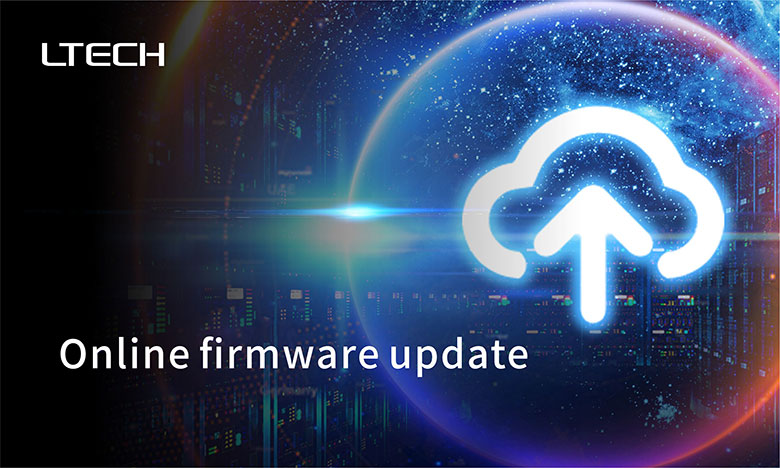 Say goodbye to the heavy fuselage design, the small and incomparable appearance of the design has a larger assembly space.
OLED screen, equipped with 4 light touch keys, set operation intuitive human.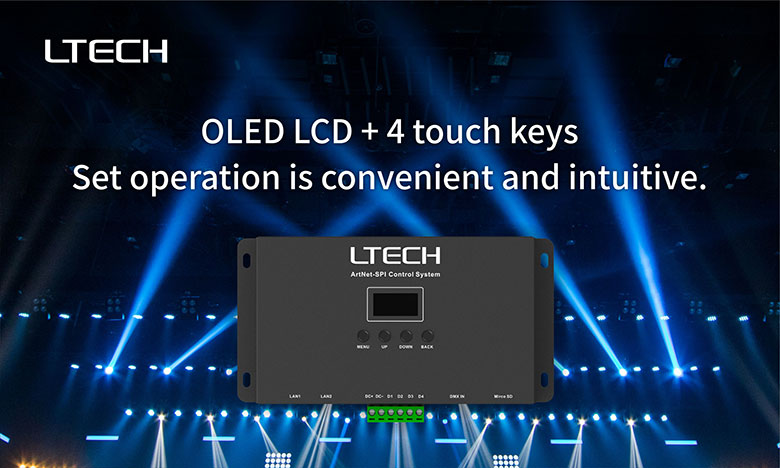 LTECH Artnet-SPI control system in accordance with international standard protocol, copatible with any deal Artnet lighting control software, and offline synchronous recording playback function, make it easily control the demand of LED dot matrix, and requires a lot of DMX 512 stage lighting control network data, such as, TV station recorded the scene, stage performances, entertainment, and other large building lighting project.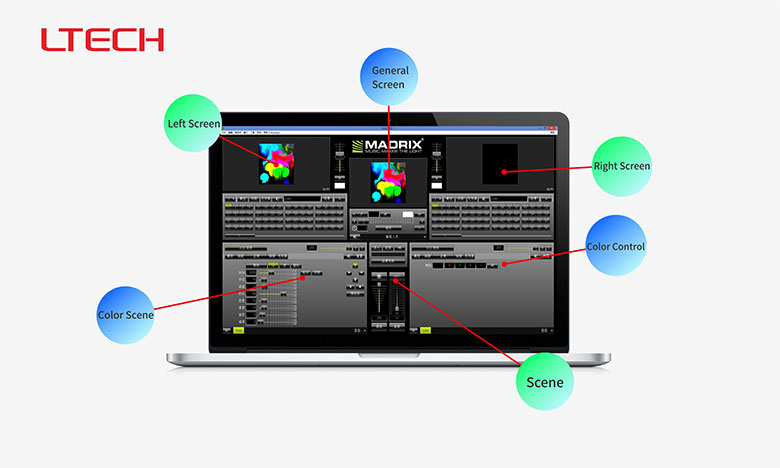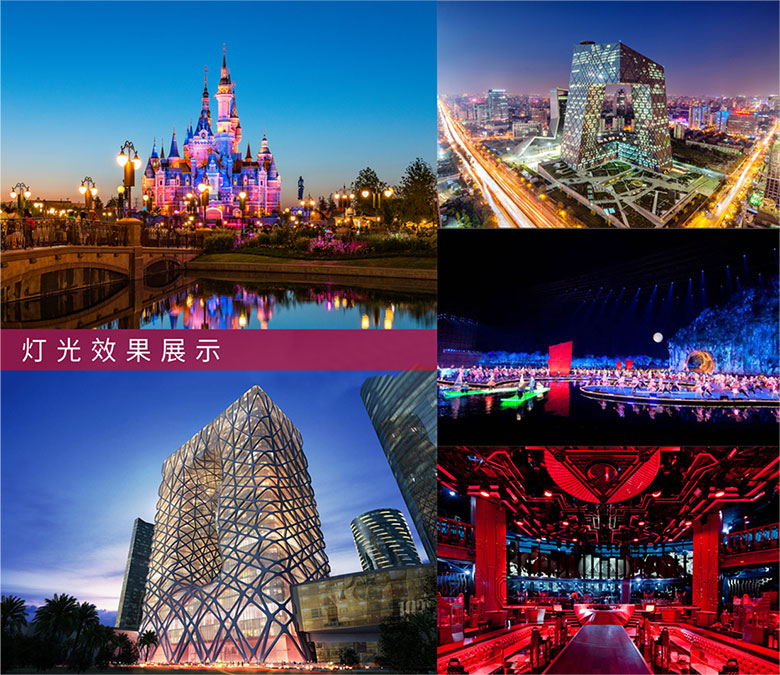 Artnet-SPI control system with super recording function.
Square inch between world
Let you play to your heart's content
Want to know more about this new product.
Can call 4007-168-928 at any time to consult us.