Guangzhou International Lighting Exhibition (GILE) on the theme of "New Era, New Opportunity" was successfully held on 3 -6 August 2022. During the exhibition, LTECH booth has attracted a lot of attention and gained high popularity. Now, let's have a review of Guangzhou International Lighting Exhibition 2022.
LTECH booth was so popular during the 4-day event
This year, we set up several creative experience areas at our booth for delivering better immersive experiences. A huge crowd were attracted to our booth and were eager to have an in-person experience. Let me share a couple of secrets of technology which were shown at the experience areas.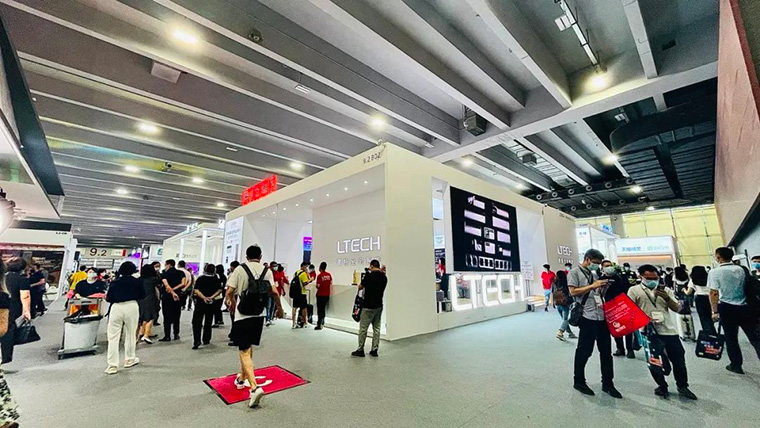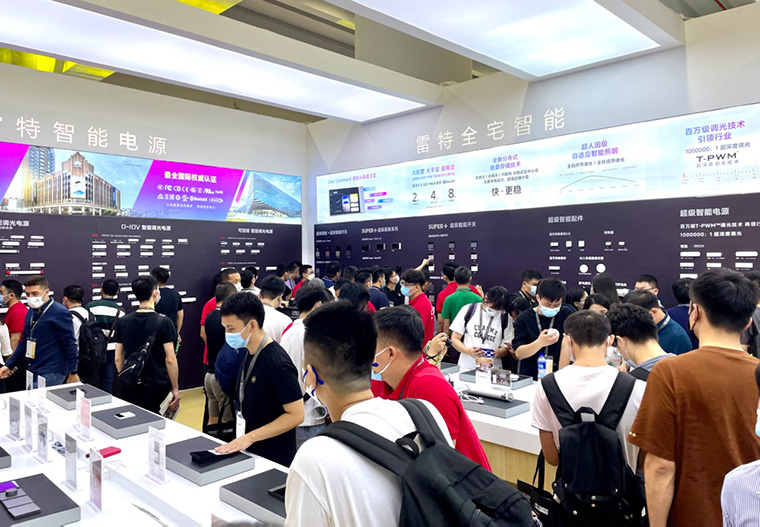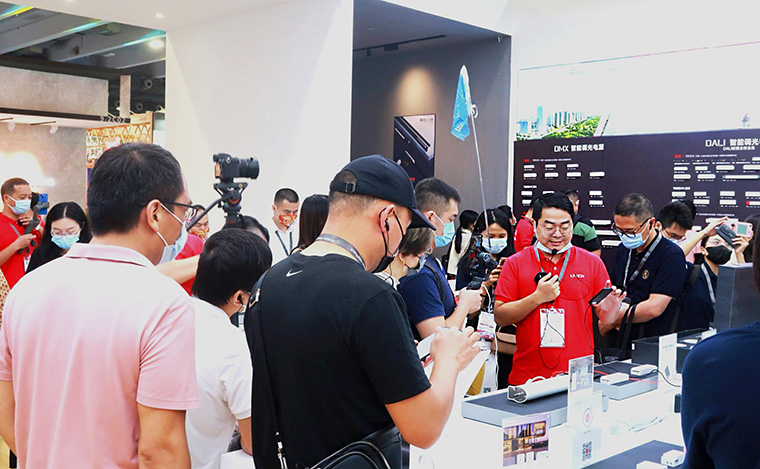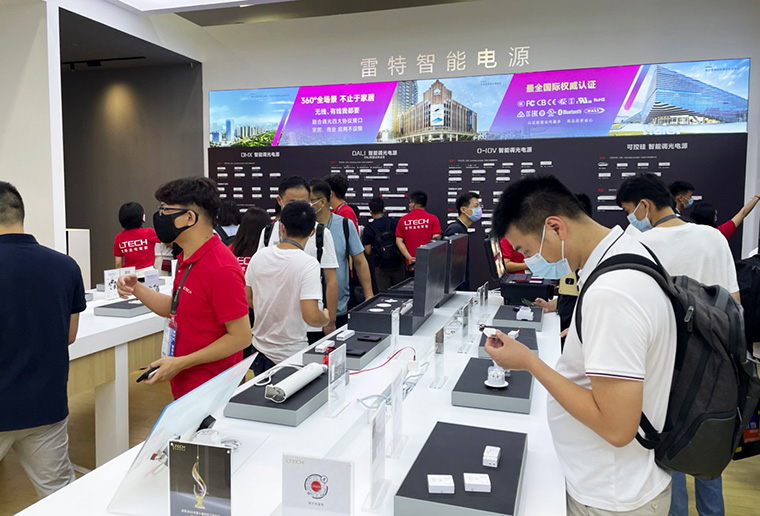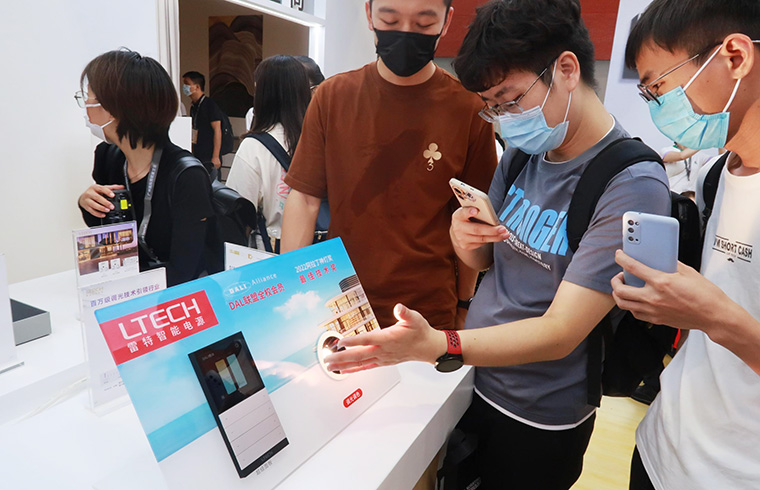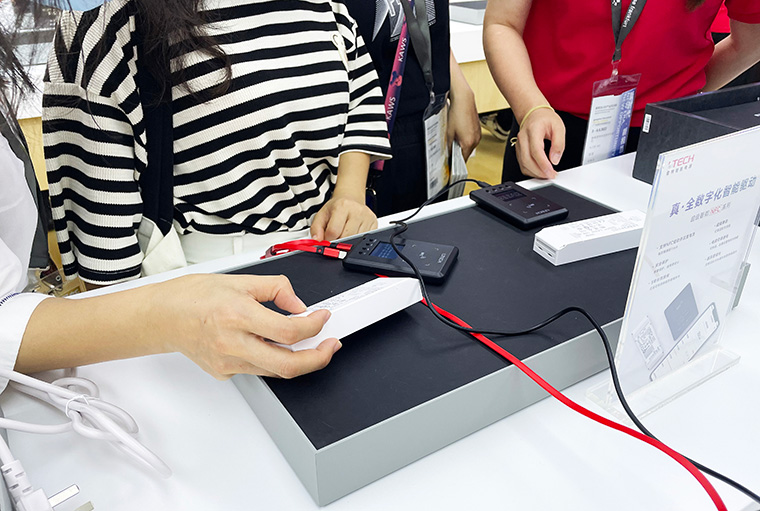 • LTECH Super Space presented smart home technologies
The Super Space, which acted as LTECH whole house experience space, presented visitors what a truly smart home looks like. With Home Mode executed, curtains slowly opened and lights gradually brightened up. The soft and calming music helped you relax. If you want to watch a movie, TV will turn on immediately; if you want to have a romantic dinner with your lover, lights will be dimmed smoothly. What's more, intelligent voice was enabled in the Super Space to give a clear explanation of technology to the visitors when scenes were changed. All visitors got amazed at LTECH whole house intelligence.
• Lighting in the small garden imitated natural sunlight as closely as possible
LTECH small garden was extremely popular this year which drawn a lot of LTECH fans and kept them around. Delicate adjustment of light intensity and color temperature were showcased in the small garden. Most importantly, a great combination of dim levels and color temperature could be provided based on the natural sleep /wake cycles of the human body.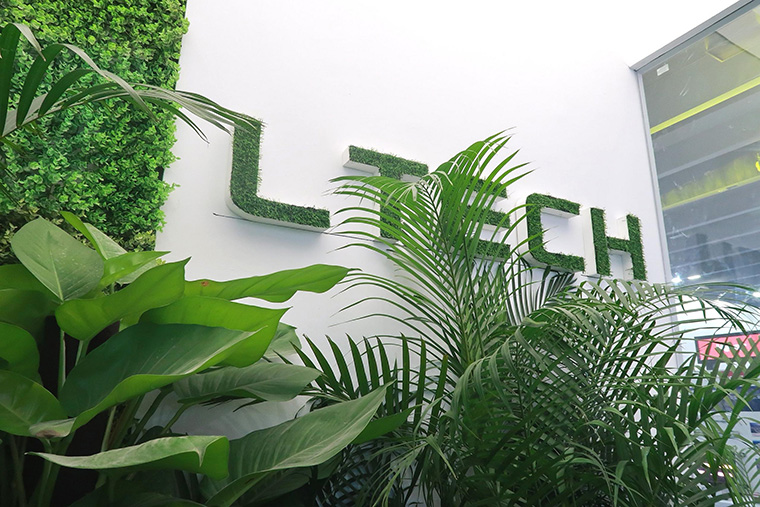 Through the use of LTECH intelligent LED drivers, indoor lighting could be adjusted according to sunlight changes, which is known as circadian lighting. It is designed to simulate natural light throughout the day. Circadian lighting used in the homes and workplace enhances occupants' visual comfort and works in harmony with human circadian rhythm.
• New space for showcasing modern recessed lights
This year, we collaborated with Arcllux to create a new space that would be devoted to showcasing the great lighting effects the magnetic track LED drivers produce. This new space brought an immersive experience of professional lighting and presented the aesthetics of recessed lights as well. Various ambience could be created here. No matter it is warm light in homes, changeable light on stages or delicate light in hotels, visitors could instantly experience them all in this space. The most popular modern recessed lights were perfectly showcased.
Review of highlights
New products of whole house intelligence+new technologies
LTECH's new products of whole house intelligence and three black technologies were eventually unveiled at the exhibition, which have already attracted much attention in the industry. For consecutive four days, large crowds gathered at LTECH booth who came and were eager to have a look at our new products and new technologies.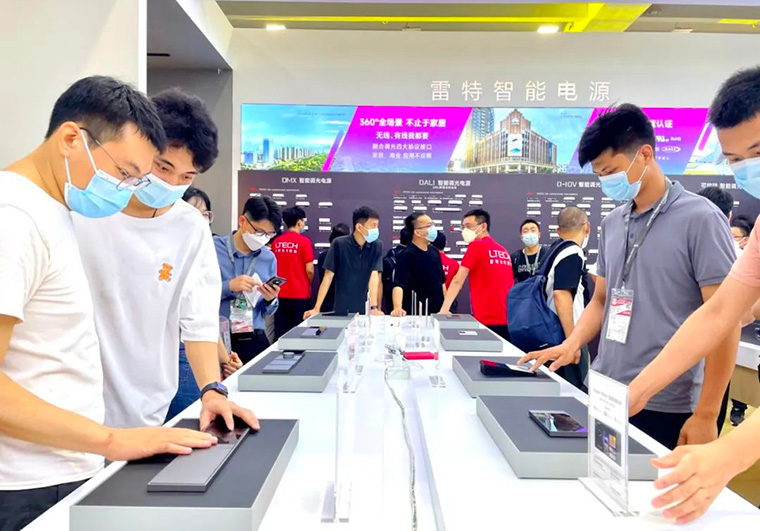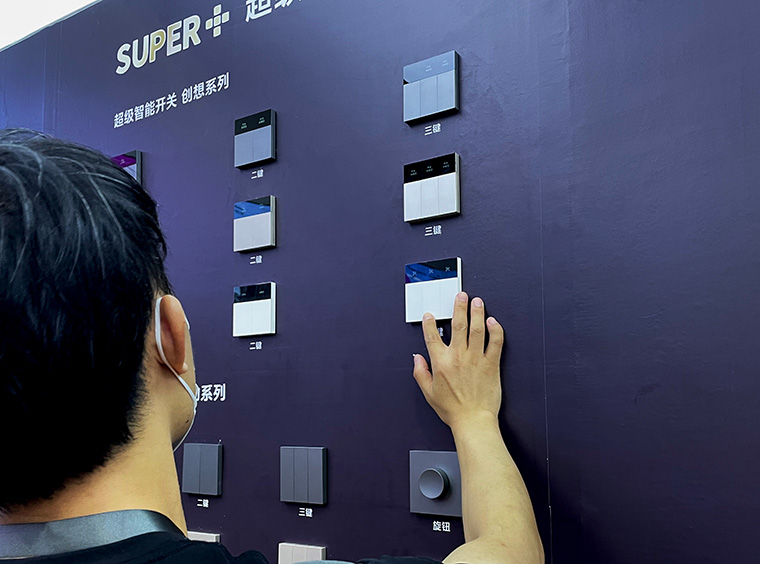 • Super+ series products reflect intelligence and aesthetics
New products of Super+ series were showcased, which has won three design awards, including iF Design Award, Red Dot Design Award and IDPA Japan Design Award. We also displayed Super Panel Series and Creativity Series, as well as Activate Series which are popular among customers and have been updated already. All our series products can work nicely together and make your home look cohesive. Importantly, they offer more comprehensive smart control of your home. The new series products we launched solved two difficulties in the industry that using a combination of panels makes your home look disorganized and functions of light switches are simple and limited.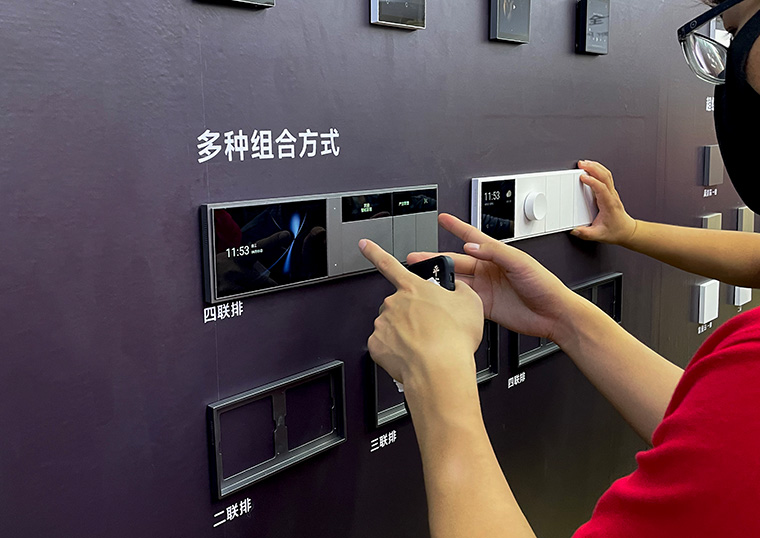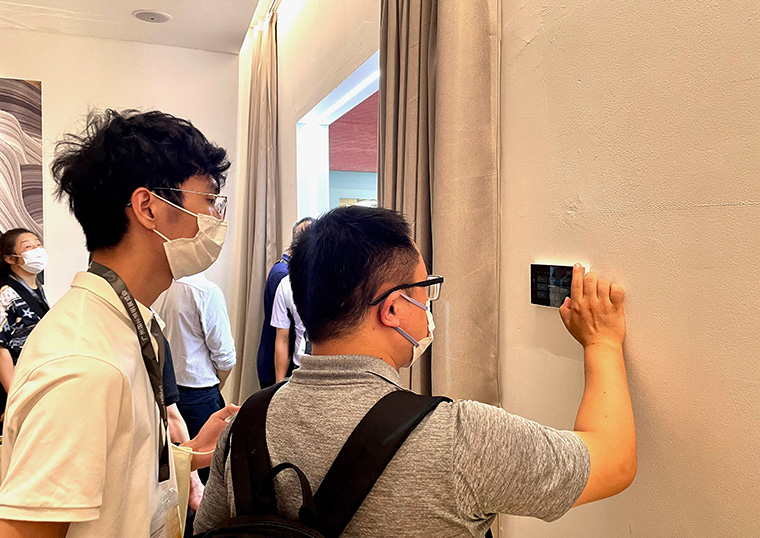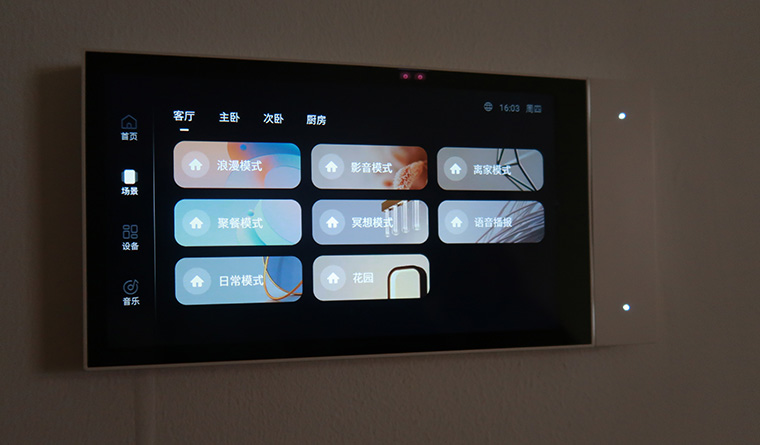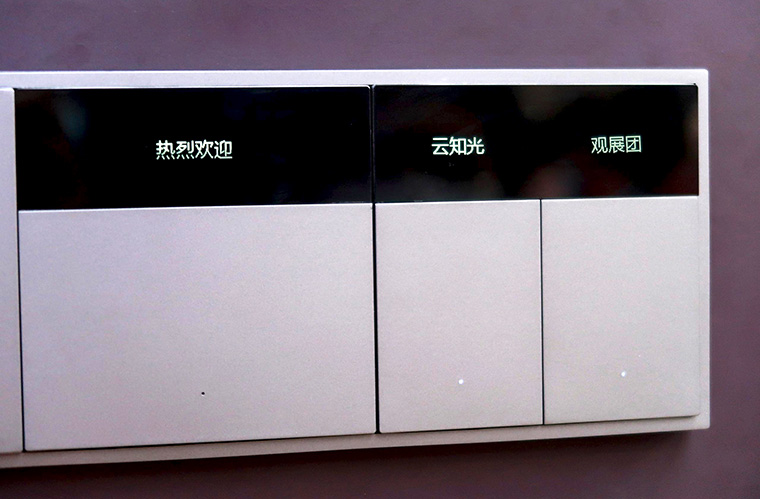 • Three breakthrough technologies captured the attention of the whole industry
At the exhibition this year, LTECH launched three new breakthrough technologies: distributed scene storage technology, technology for dimming lights down to 0.0001% and Adaptive Lighting. From smart lighting to whole house intelligence, new breakthrough technologies were released relevant to these two sectors.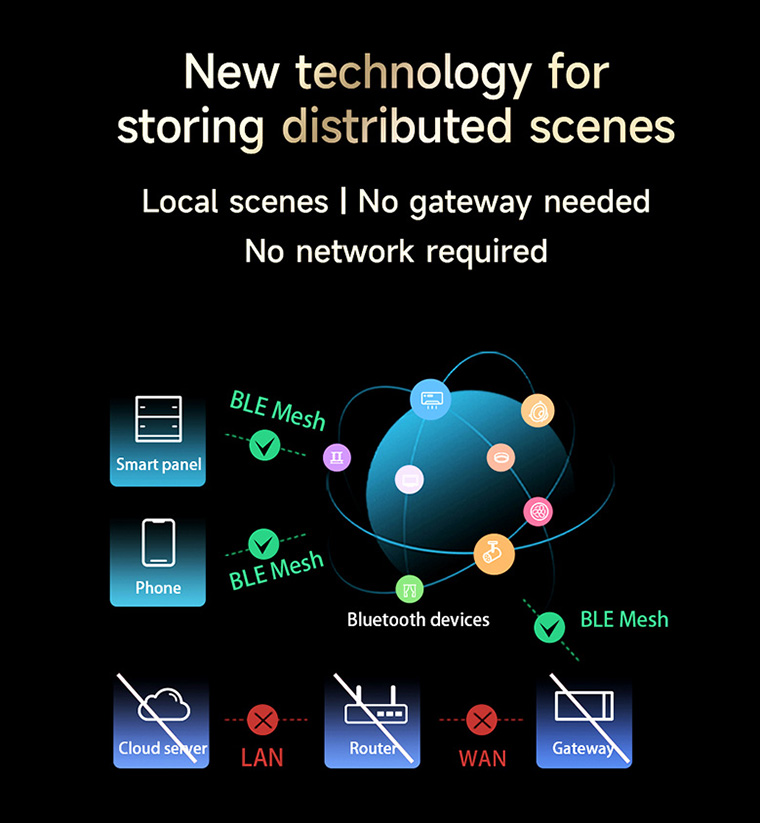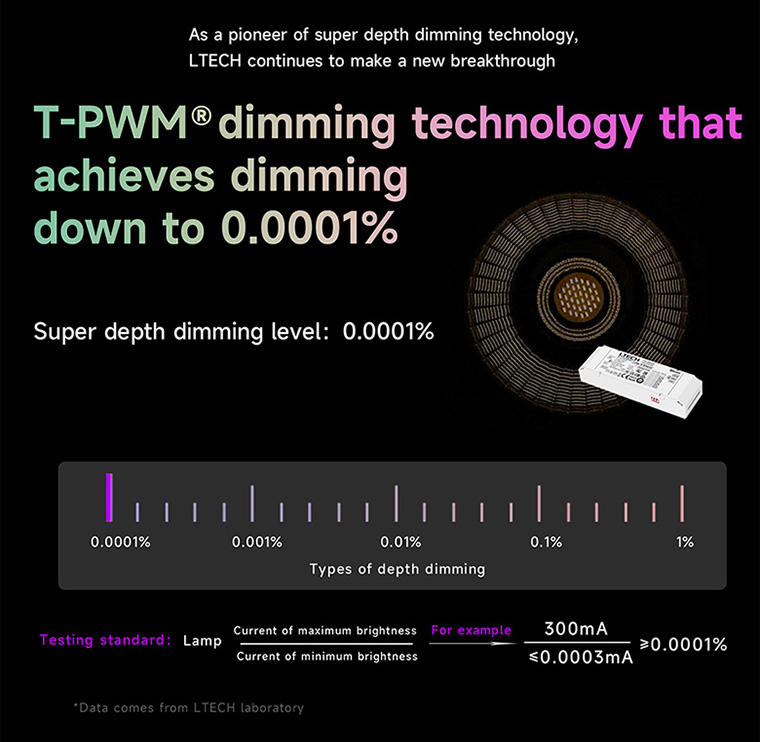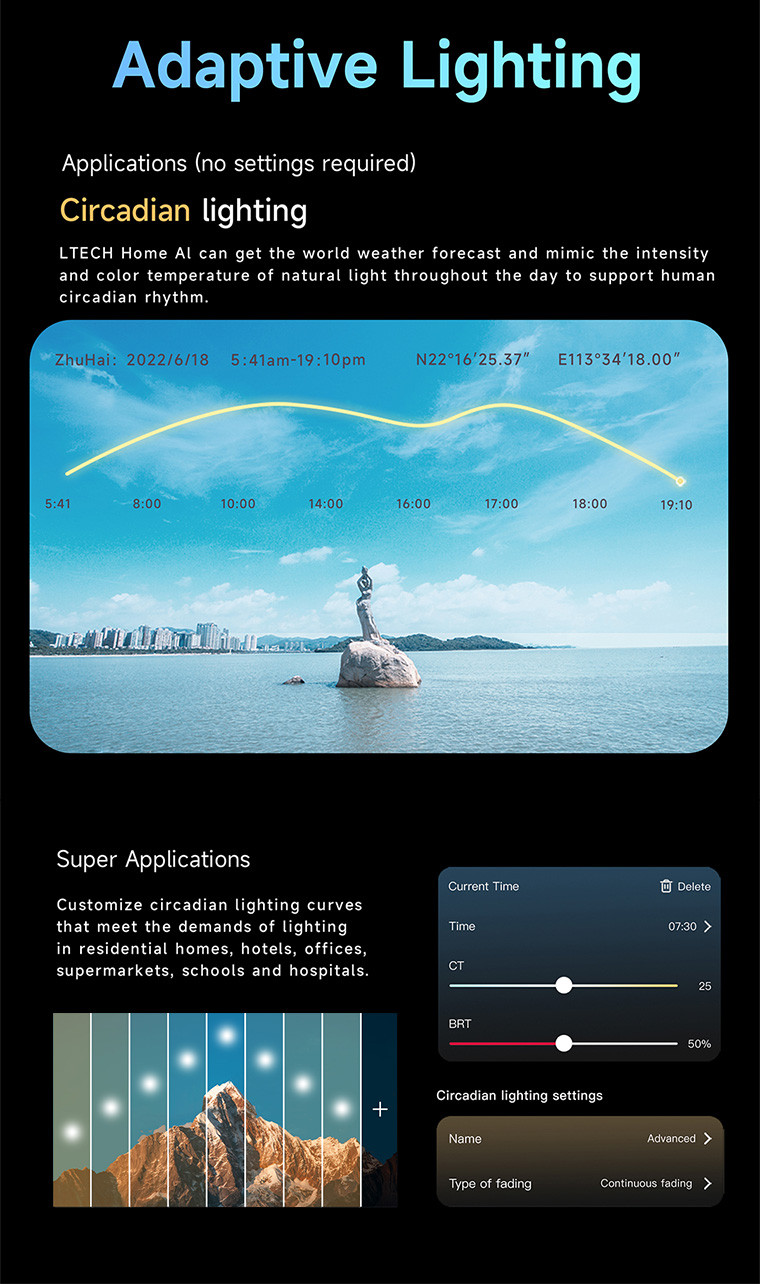 Distributed scene storage technology: In the Super Space, visitors have already experience how fast the response time on smart linkage could be. This is one of the breakthrough advantages of this technology. All Bluetooth smart devices in LTECH Super Space could still work without the Internet or a gateway. With this feature, it solved the smart home industry's pain point of difficult device interconnection without the Internet.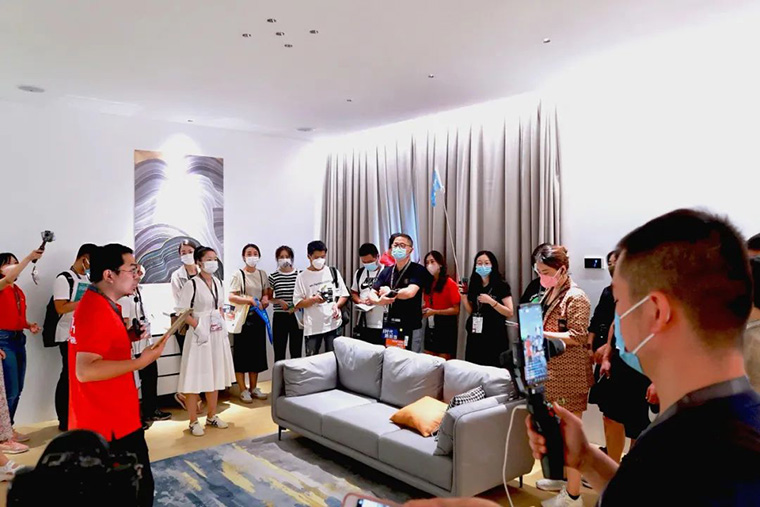 Adaptive Lighting: Based on the philosophy of Circadian Lighting and the newly launched Adaptive Lighting technology, lighting in the smart garden simulated sunlight changes throughout the day, enabling a healthier lighting environment.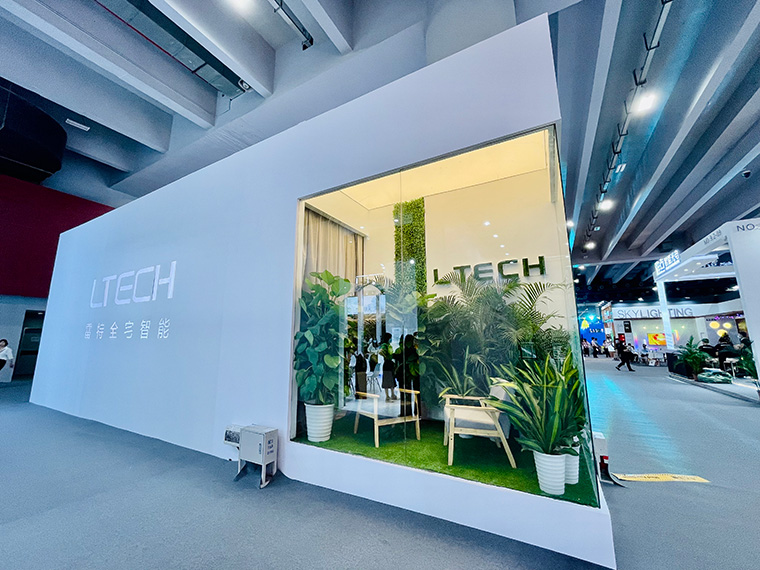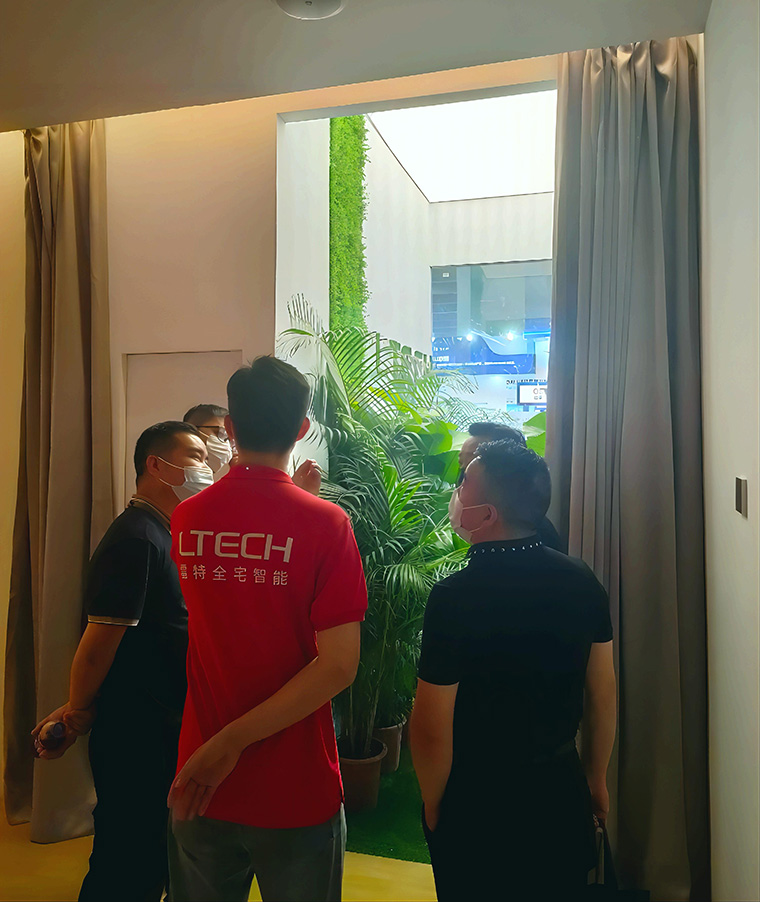 Technology for dimming lights down to 0.0001%: As the pioneer of super depth dimming, LTECH made a big breakthrough this year. We launched T-PWM™ dimming technology that achieves 0.0001% dimming depth. On-site visitors were all shocked at it, who said: "Lighting could be controlled so precisely and subtly."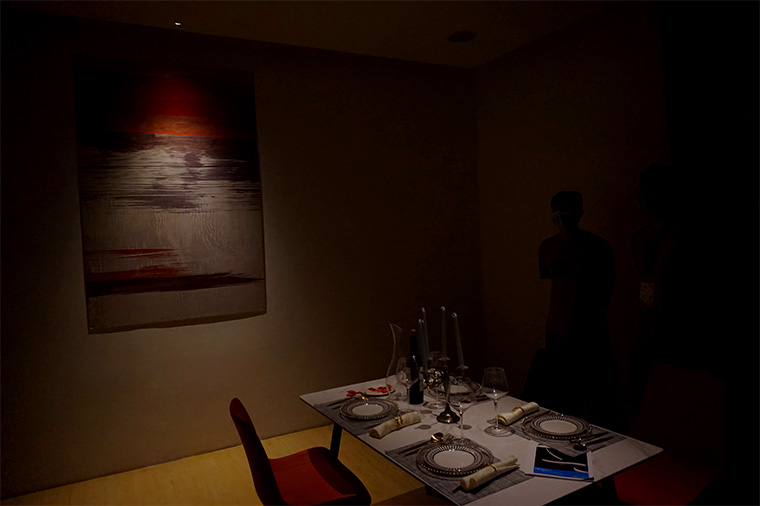 Grateful for the awards and industry's recognition
At the exhibition this year, LTECH has not only become the only indoor LED driver brand that won the Best Technology Award of the Alighting Award 2022, but also has been listed in the Top 100 Intelligent Lighting Enterprises.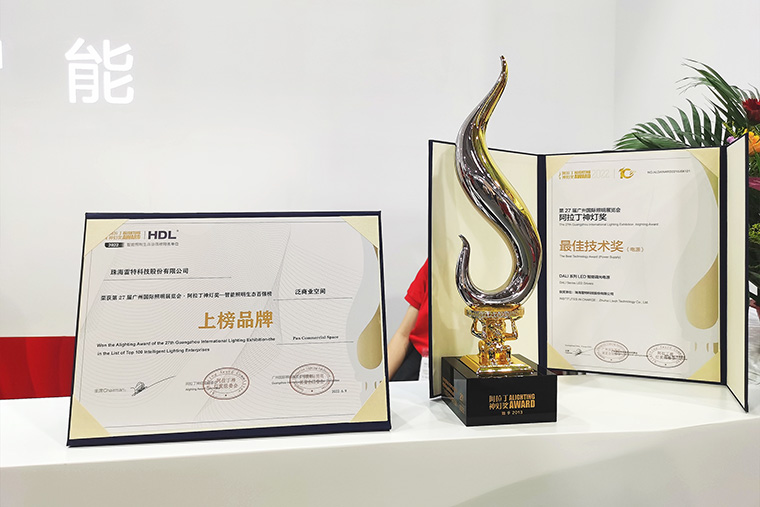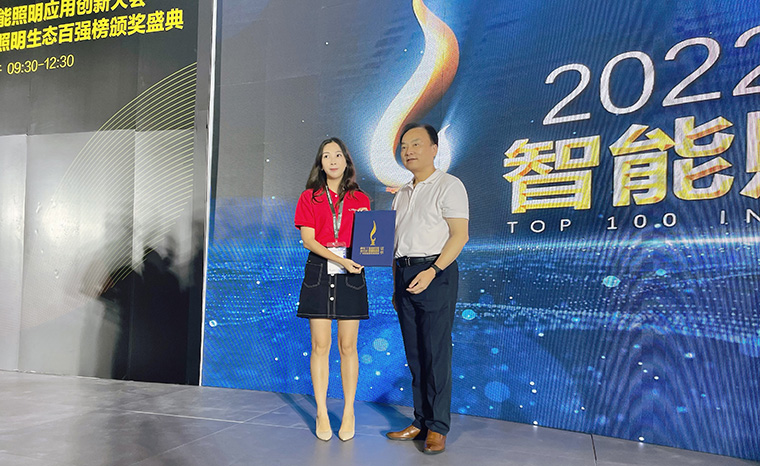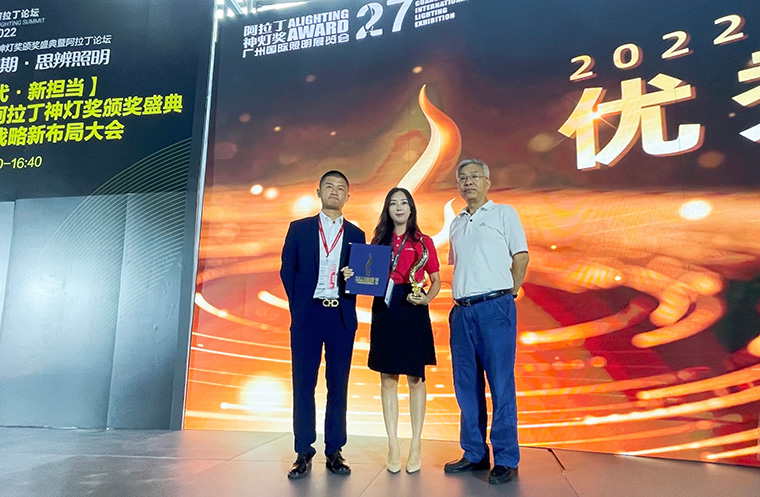 LTECH helped empower the industry
GILE provides a valuable opportunity for all of us to exchange ideas and explore future development, where professionals and industry experts gathered together. LTECH has been diving deep into intelligent LED control field for nearly 20 years. Over the years, we keep going and make constant breakthroughs, which have changed the way we understand the industry. The LED companies at the exhibition were looking forward to our insights about the industry that we shared. At this year's exhibition, LTECH experts were invited to several forums and meetings to share the useful industry knowledge.
• Intelligent lighting Crossover Forum
Mr. Long Haiqi-LTECH Marketing Director of Smart Home Division delivered a speech on the theme of "Build a Super Whole House Smart System Centering on Intelligent Lighting".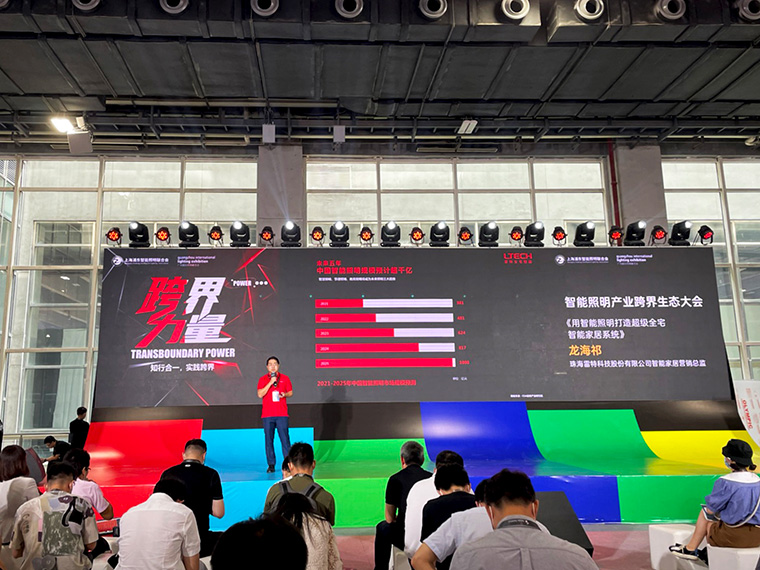 • Industry Development Seminar for Lighting in the Next 5 Years
LTECH Sales Director Ms. Li Fangfang discussed with LED lighting manufacturers and distributors on the topic of "Empower the Lighting Industry by Technological Innovation".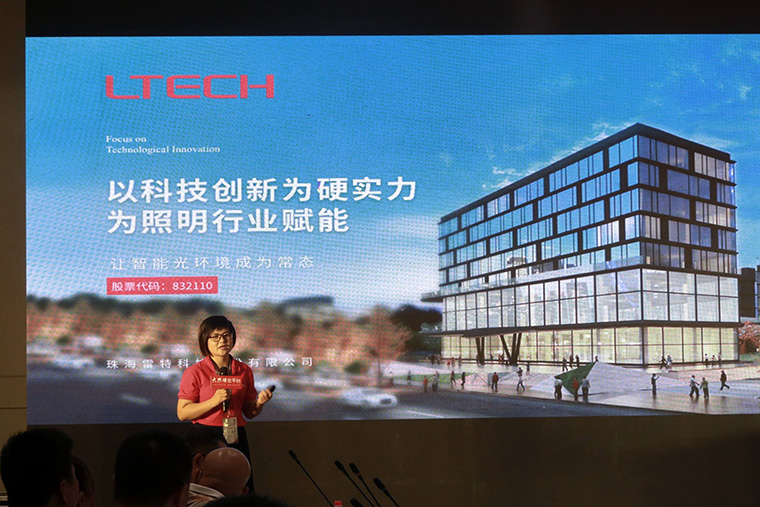 • DALI: Forum for Sharing Smart Lighting Innovation Cases in IoT Era
Mr. Long Haiqi also gave a speech on the theme of "Wireless+ Wired Solutions Suit Residential Homes and Commercial Spaces- Explore DALI Dimming in IoT Era".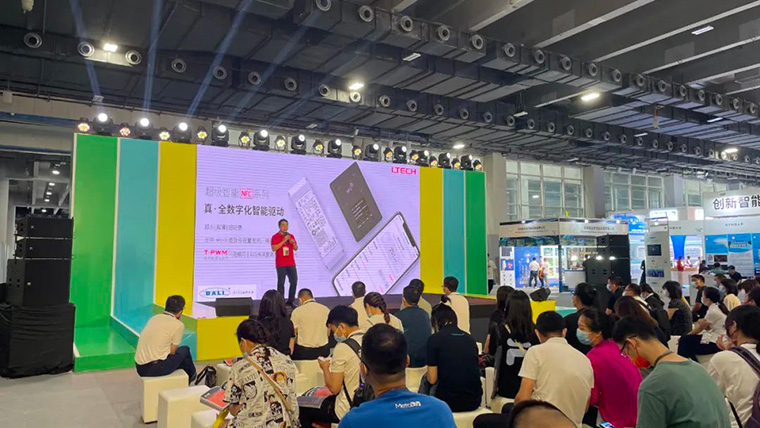 LTECH also made significant gains when exchanging ideas and exploring the future development with other companies together on the occasion of such a great annual event.
Mass industry media came to LTECH booth
At the exhibition 2022, LTECH booth drawn a larger number of customers, peers and the industry media, some of whom are professionals or experts in lighting or smart home industry. They were all amazed at the products and technologies we developed this year.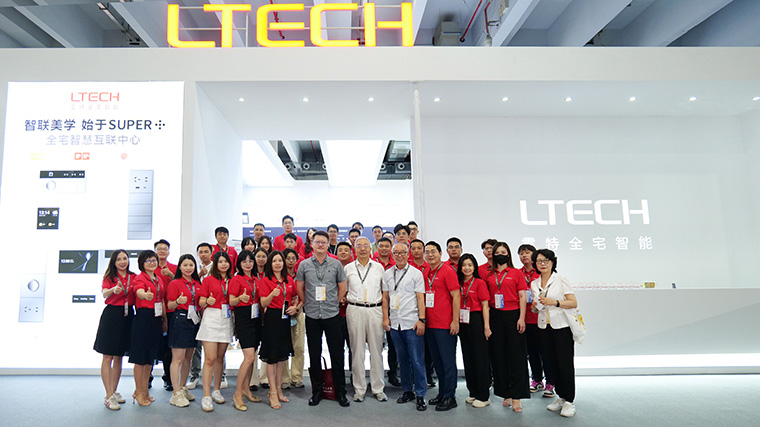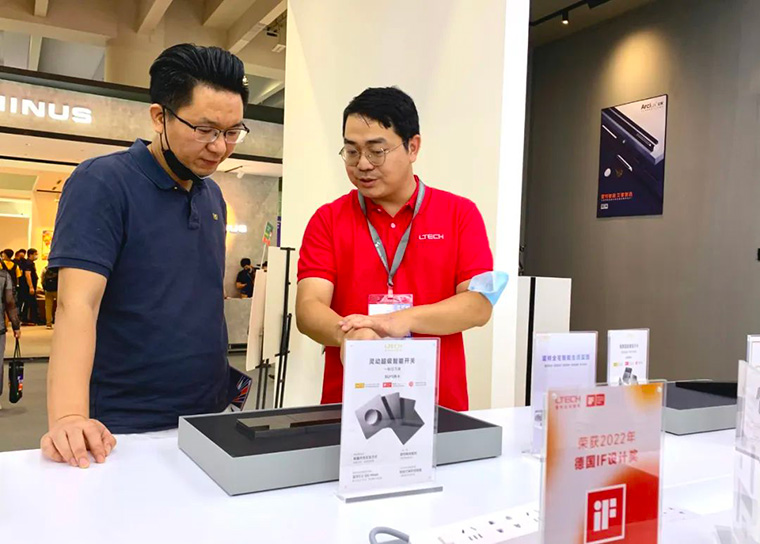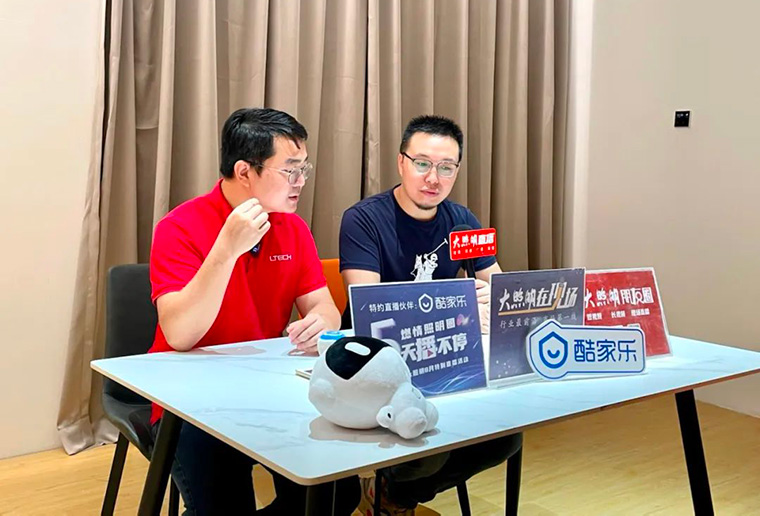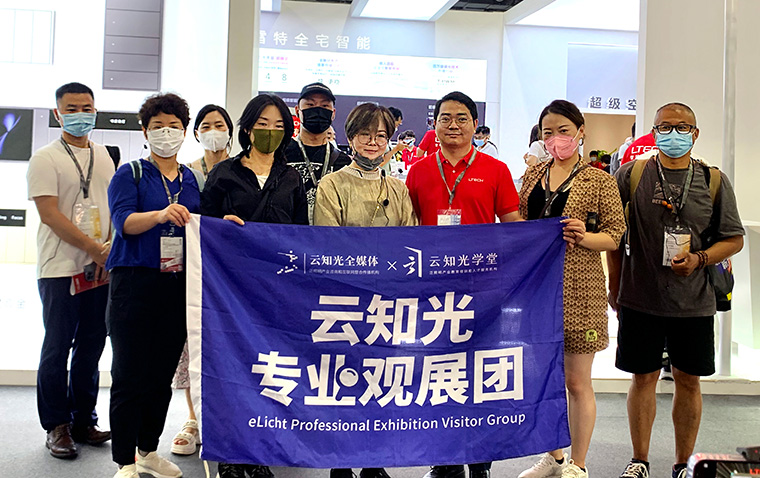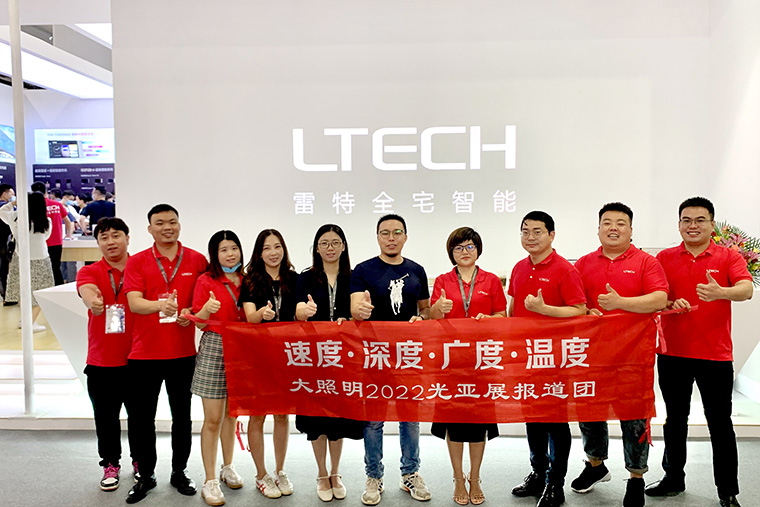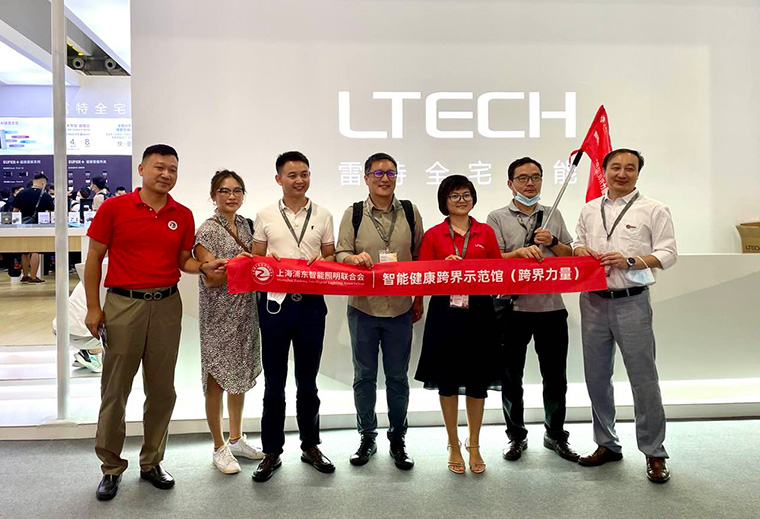 LTECH distributors are growing
At the exhibition this year, the new products of whole house intelligence made LTECH booth stand out in the crowd. Thanks to the technological innovation over the past two decades, we thrived in intelligent lighting and now in whole house intelligence, satisfying the demands of smart scenes for lighting enterprises, commercial spaces and residential homes. For four consecutive days, LTECH booth was filled with our new partners signing up as new distributors. Our distributors are growing which is customer recognition and trust. It also drives LTECH to make more innovation!
LTECH booth became the popular spot to take WeChat photos at the exhibition
At the exhibition every year, LTECH booth attracts mass industry media and customers, as well as "special visitors" who live stream the exhibition and WeChatting their experience. To show our gratitude for their support, LTECH gives our exclusive gifts to the visitors every year who come to our booth and share their experience on WeChat.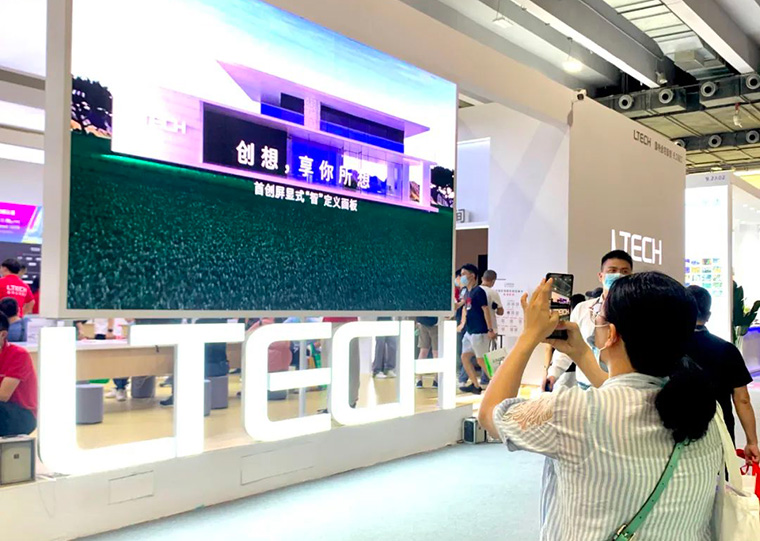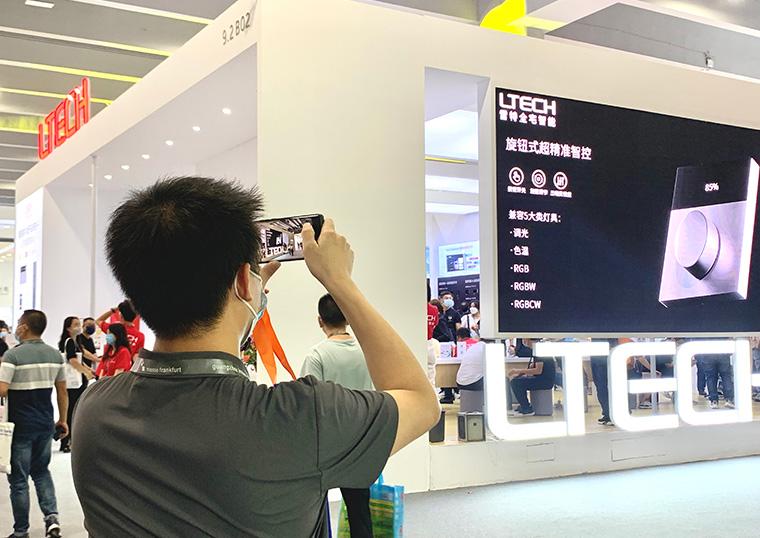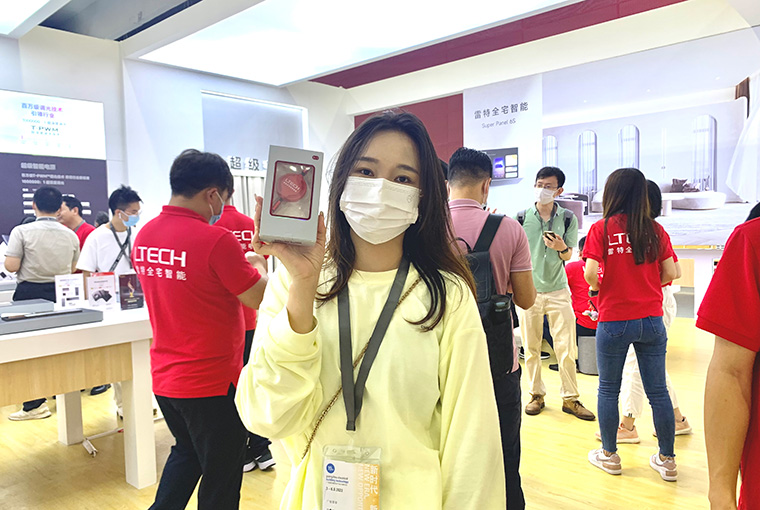 See you at the exhibition in 2023
GILE 2022 came to an end. During the 4-day event, LTECH was constantly surrounded by customer enthusiasm and felt recognized by the on-site visitors and the industry. LTECH will continue to focus on technological innovation and strive to make more innovation and breakthroughs in the field of intelligent lighting and whole house intelligence. We hope to empower the industry, making significant contributions to the development of intelligent technologies in China and around the world!