Sheraton Hotel was founded in 1937 and it owns franchises of more than 400 hotels in 72 countries across the world, creating wonderful experiences for travelers and residents worldwide. In 2019, Sheraton Hotel released its brand transformation plan and put forward a totally new design concept. In this design, beyond remaking visual design of brand, a whole new understanding of public space、guest rooms and other circumstances is included as well. Here, today what I am going to introduce for you is Sheraton Baohua Hotel Shanghai, which marks it the first Sheraton Hotel in the Asia-Pacific region using a new brand logo.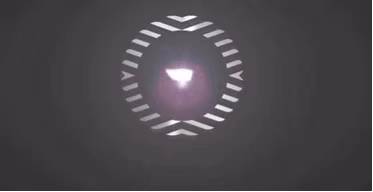 Sheraton new logo© Sheraton Baohua Hotel Shanghai website
Sheraton Baohua Hotel Shanghai, located in Qingcun Town, Fengxian District , Shanghai, an area that is away from the hustle and bustle of the city, perfectly presents the design concept of a city haven ,allowing guests to relax in comfortable environment and to embrace the beauty of nature. The design of the hotel is in the charge of HBA, the world's top hotel design company.There are a great deal of down lights , spotlights and strips that used in this hotel lighting design, connecting the Philips lighting control system and matching the LTECH LED intelligent dimmable driver.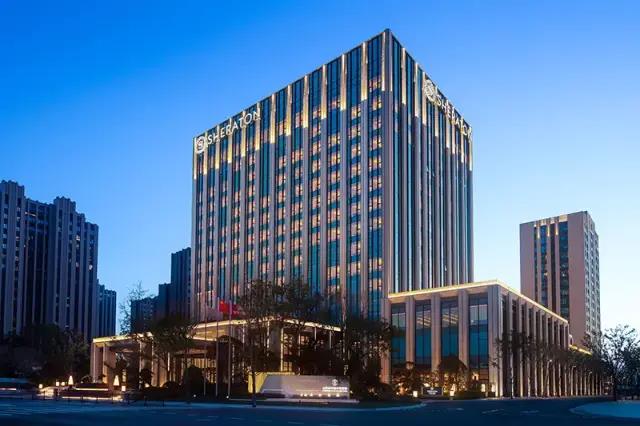 Hotel exterior scene © Sheraton Baohua Hotel Shanghai website
When stepping into this open lobby, the light being bright and soft, shadow design of characteristic ceiling and reception background wall comes into one's sight and the design makes guests feel like they are seemingly in the lush greenery. The hotel lobby is well matched with spotlights and strips being recessed in ceiling, where they not only collides with the red statue but also be balanced by it. Such combination creates a sense of space, giving a visual sensation of expansiveness.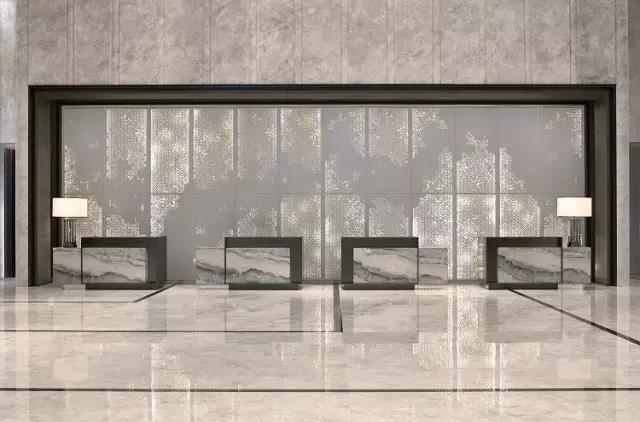 The reception in the hotel lobby© Aaron Pocock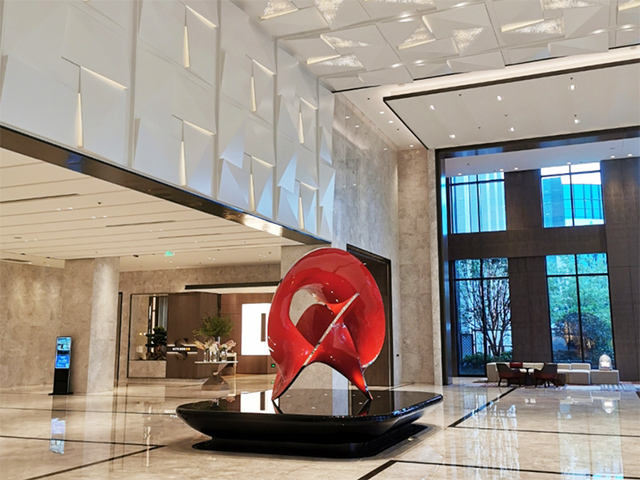 The red statue in the hotel lobby © Feike Teahouse·Michael Morse
There are 290 spacious rooms and suites in the hotel, all of which are a perfect combination of modern breath and elegant style. Inside the rooms, there is neither ostentatious display or eye-catching element deliberately done. Instead, down lights and spotlights are cleverly employed to match with strips, whose lighting is sprinkles on corners and the head of beds and is premium just by those lighting.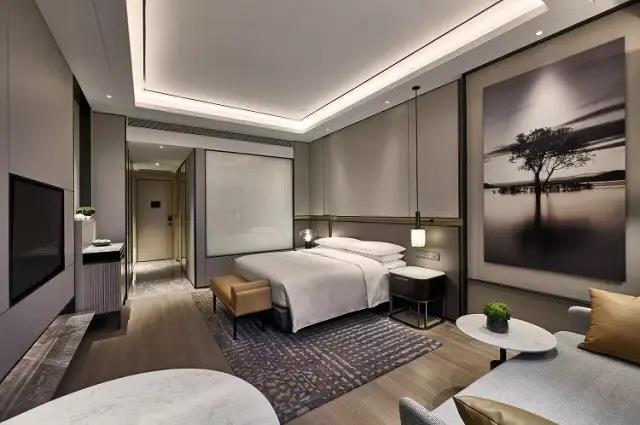 Room © Aaron Pocock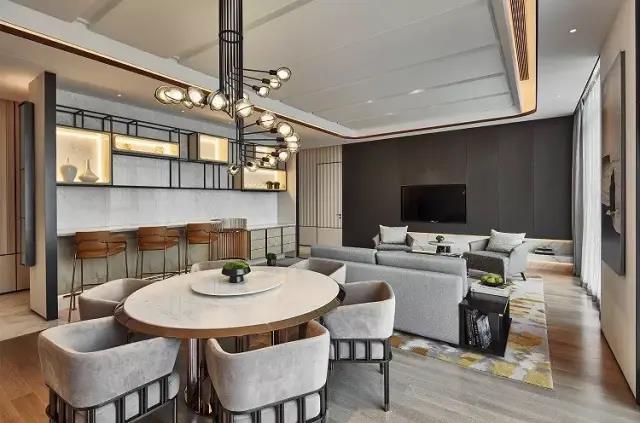 Suit © Aaron Pocock
The banquet hall on the first floor of the hotel is not only the best choice for business meetings and events, but also one of the main highlighted designs of the hotel. Multi-layer featured crystal tube strips dots the ceiling, looking like a field of rape that makes one feel relaxed and pleasant. Plenty of light without dazzling makes full completeness of the space, enabling the whole space to be vigorous and steadily quiet.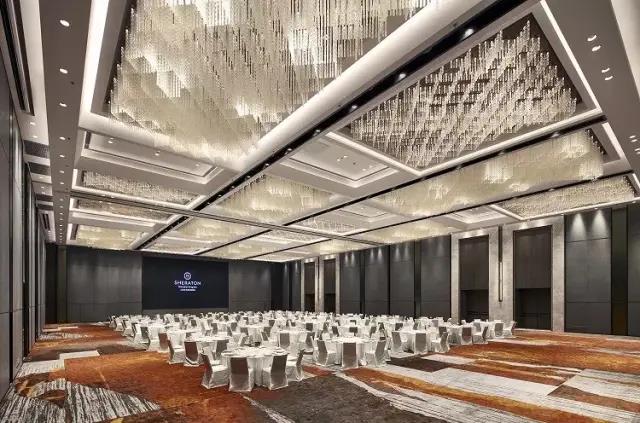 Banquet hall © Aaron Pocock
All-day cafeteria -S Kitchen and Caiyuexuan Chinese restaurant on the second floor can satisfy the diverse cate needs of guests. S Kitchen is divided into areas by simply and agilely using the fine level of lighting, doing so being more youthfully energetic and creative. In Chinese restaurants, warm lighting and dark red lighting are integrated, which symbolizes happiness and celebration. in Chinese culture and reflects its unique glamour of oriental garden.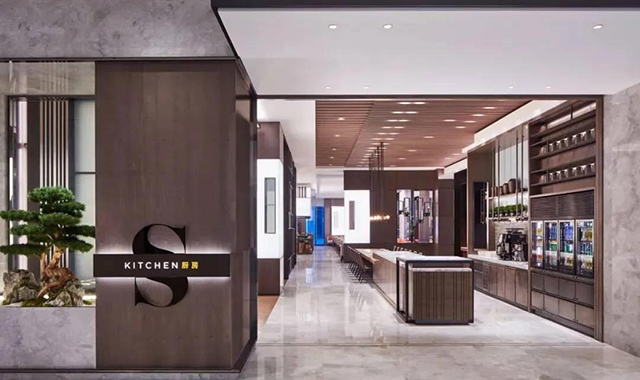 S Kitchen© subscription Yujiaolong Home Furnishing Products co. Ltd in Xianghexian County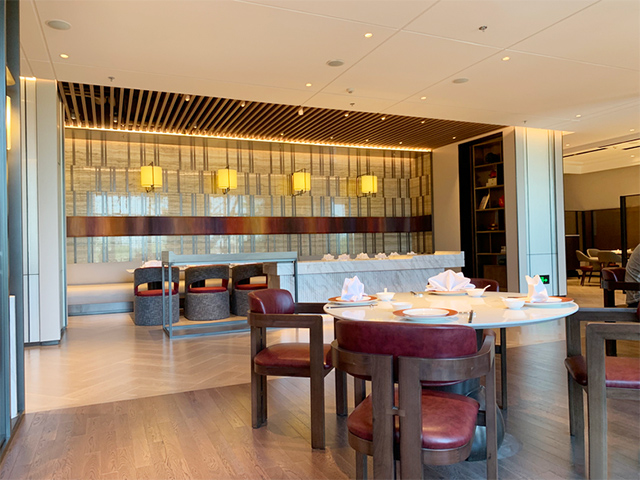 Caiyuexuan Chinese restaurant© Feike Teahouse·Zhongerxiong
The swimming pool on the third floor is an ideal place for guests to relax and have entertainment. The starry ceiling and strips seemingly bring about the beauty and wonders of the galaxy into the room, and its specular reflection forms a vivid painting in the water, providing their own experience of tranquility for each guest.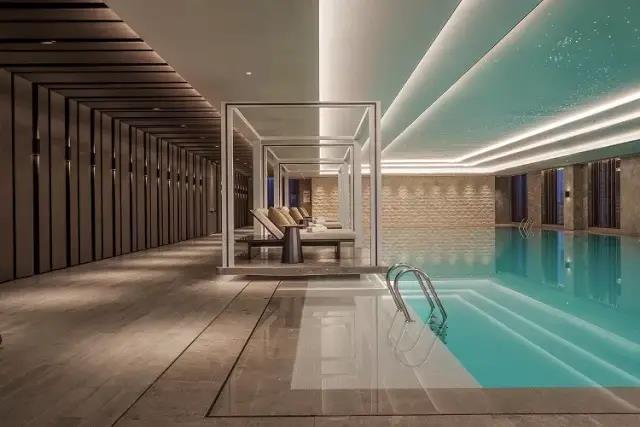 Swimming pool © Aaron Pocock
This time Sheraton Baohua Hotel Shanghai successfully showed above perfect presentation by using the LTECH's 0-10V intelligent driver.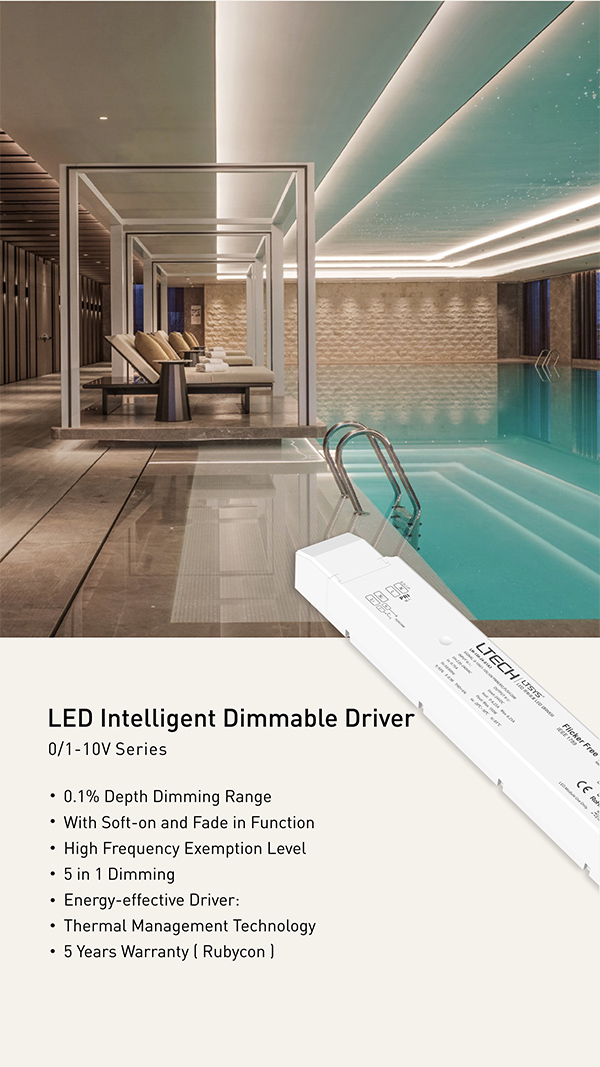 Lllustration © Aaron Pocock
· With soft-on and fade in function: carefulness and delicateness make lighting mildly change that people do not aware of the intensity of light being adjusting and experience more comfortable vision;
· Can achieve 0.1%-100% depth dimming to satisfy the museum different areas with different light intensity demand;
· LTECH intelligent driver have been passed IEEE 1789 stroboscopic test standard can provide a healthy lighting environment for the audience.No matter the audiences shoot through the mobile phone or the professional shoot for TV program, there will be no ripple phenomenon and makes the photo effect more perfect; (Pls click here for more details)
· Support 5 in 1 dimming: 0-10V/ 1-10V/PWM/RX/Push-DIM,100% compatible with various brands of dimmer and control system in the market, which provides the best option for business lighting;
· More energy-effective and energy-saving driver: efficiency 93%, PF>0.98、THD<6%、0-10V port ultra-low current consumption <0.05mA;
· Innovative thermal management technology : it can be automatically protected in case of ·over temperature , short circuit and overload so that improve the safety of art center.