Glad to meet you again in Guangzhou International Lighting Exhibition
Since the outbreak of novel coronavirus, it poses a great challenge, but another opportunity for the lighting industry nationwide. On October 10, 2020, after so many setbacks, the opening of Guangzhou International Lighting Exhibition has been eventually unveiled in Complex, Guangzhou China.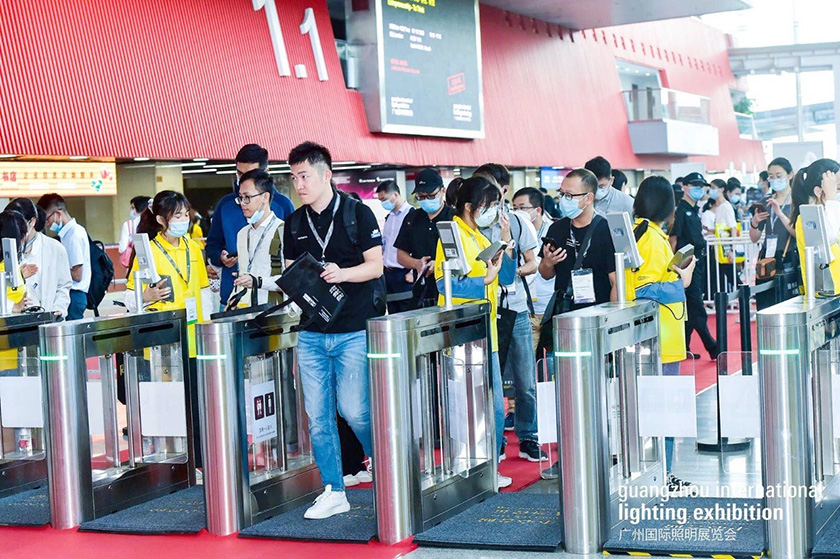 On the first day of the exhibition, it seems that the exhibition did not lose its popularity and is still bustling despite the pandemic. People gathered here from all over the country to focus on the future development of intelligent lighting.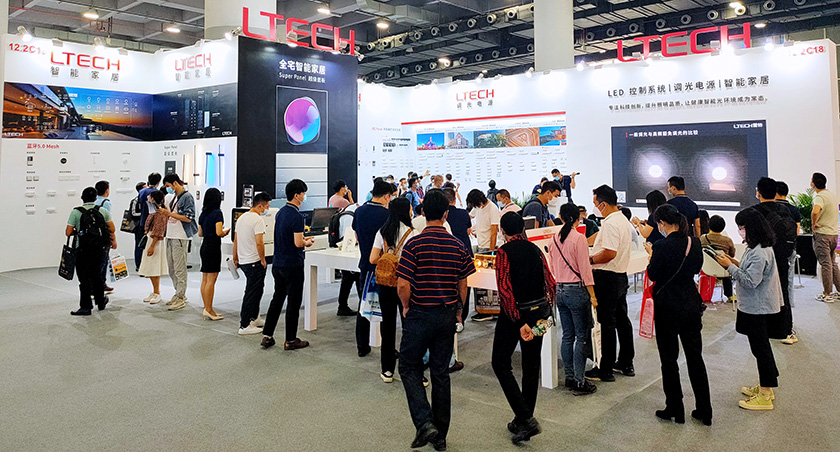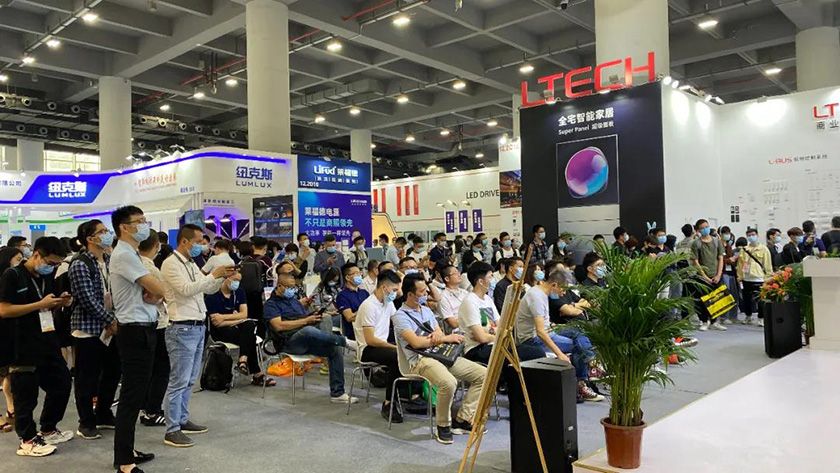 Focus on scene and get you the first glimpse
LTECH (Booth: 12.2 ,C18)with its extraordinariness, has gained high popularity and broad attention from the industry. Please follow me to catch sight of LTECH.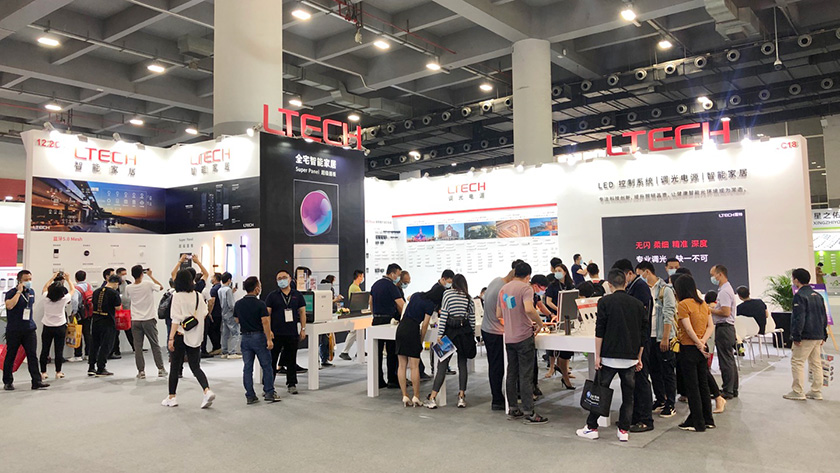 LTECH booth still continues its simple and fashionable style of red and white that makes people feel familiar. We have been expecting your arrivals. Meanwhile, for safety, the booth is particularly designed to be a fully open structure , and masses of display cases and boards are available in the open area for customers to learn more about our products.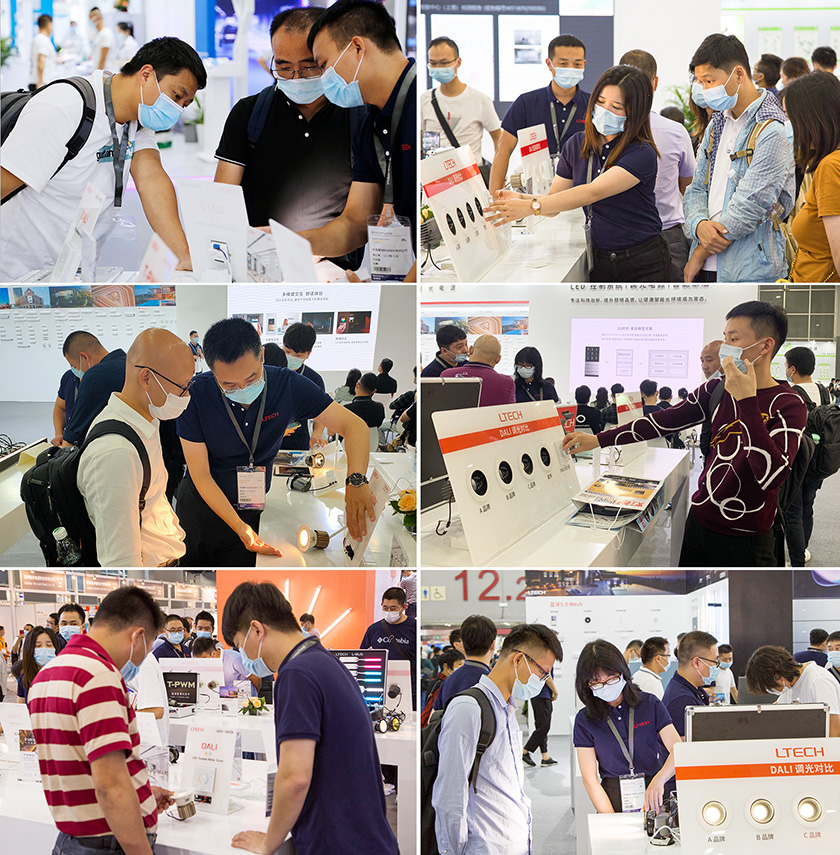 Various types of hot products on display
LTECH's new product -Super Panel, is the first central control panel with Bluetooth 5.0 Mesh system to control the entire smart home. It is compatible with TCP/IP,Wi-Fi, BLE, integrating traditional intelligent switches, intelligent gateways, background music, intelligent curtains and HVAC control. With intelligent life scenes covering intelligent lighting, entertainment and home appliance control,it controls the entire smart home and contains multidimensional control and multiple interactive modes.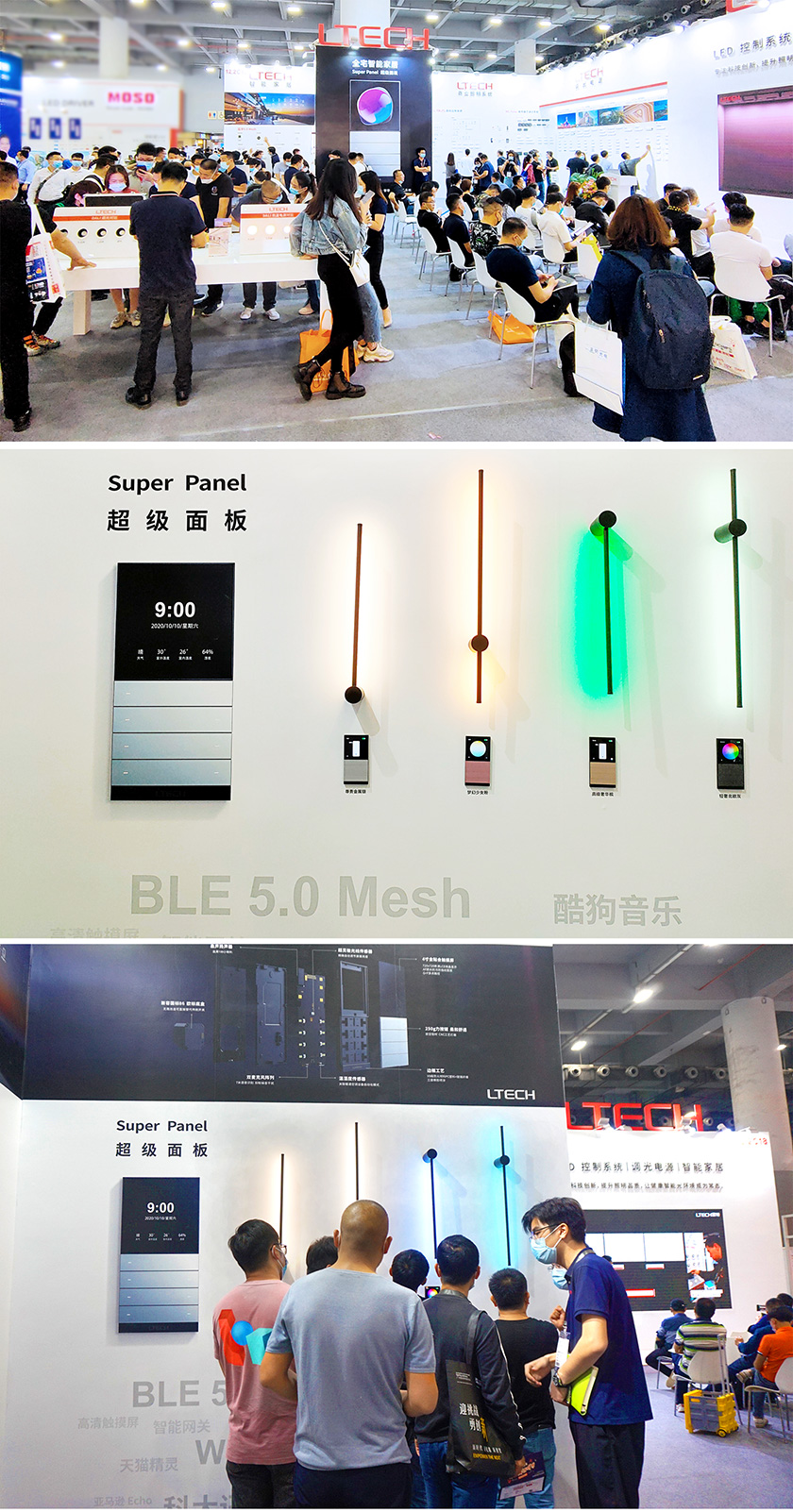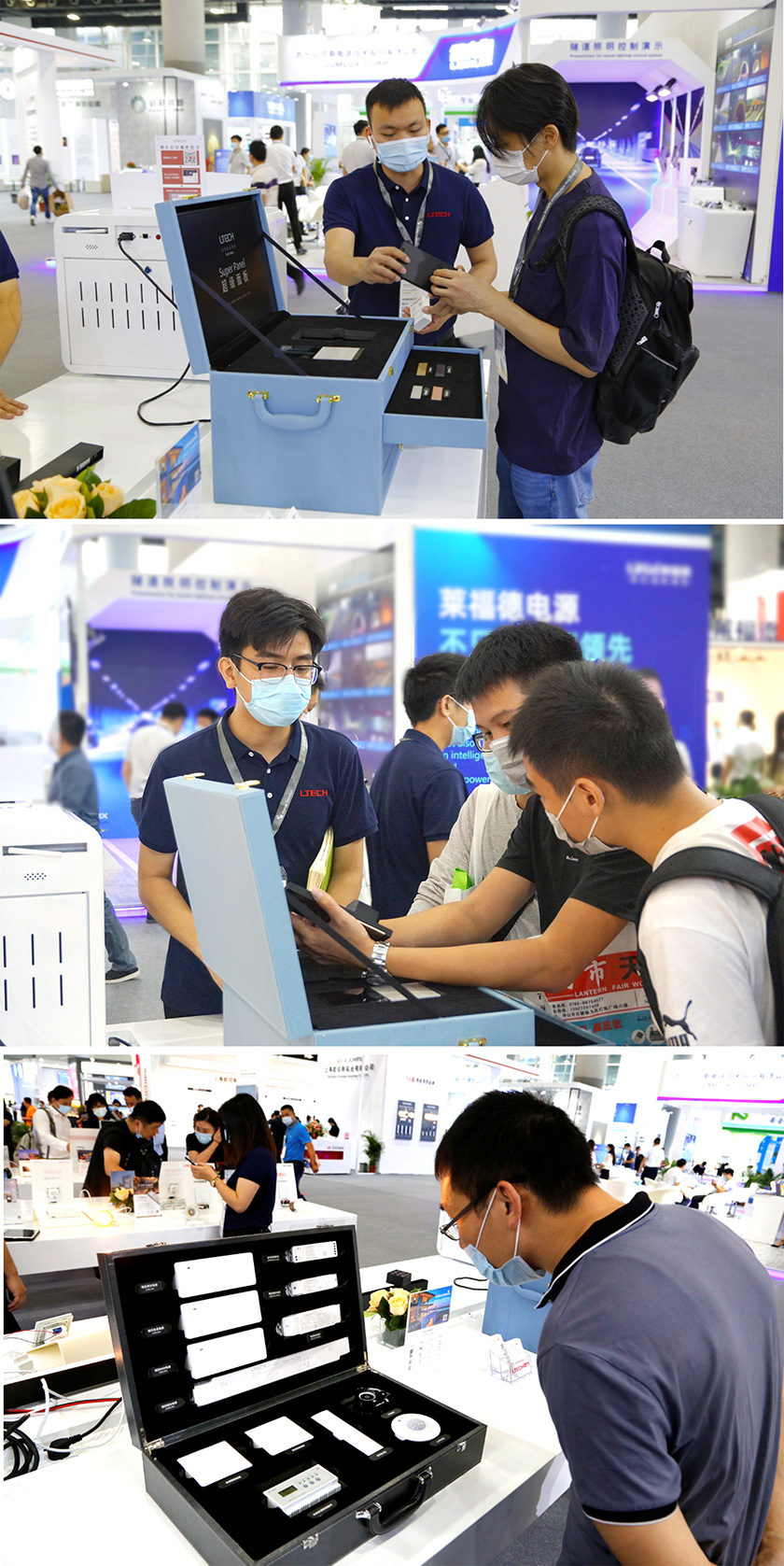 Furthermore, all series of LED intelligent drivers, DMX decoders, touch panels, L-BUS lighting control system, MS commercial lighting showroom demonstration system are on display, which fascinate big crowds to inquire more details due to the delicate designs and high performance.
Impressive speeches, exploring the infinite possibilities of innovation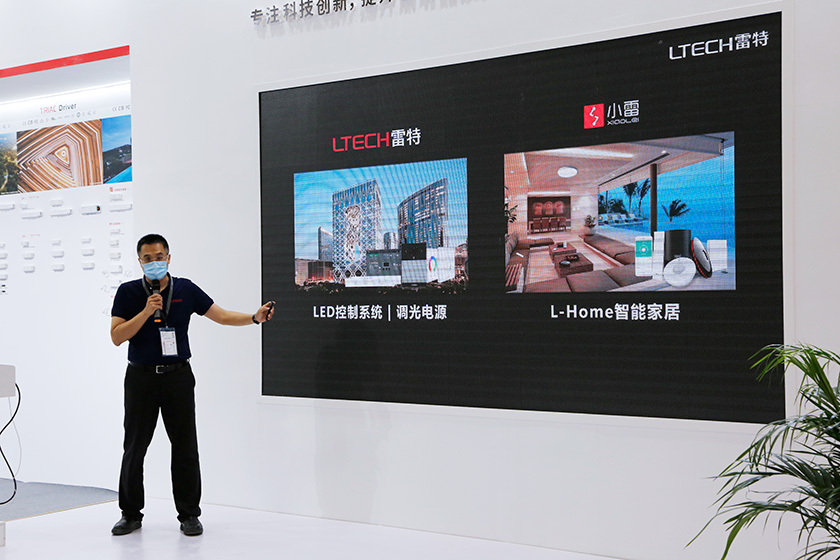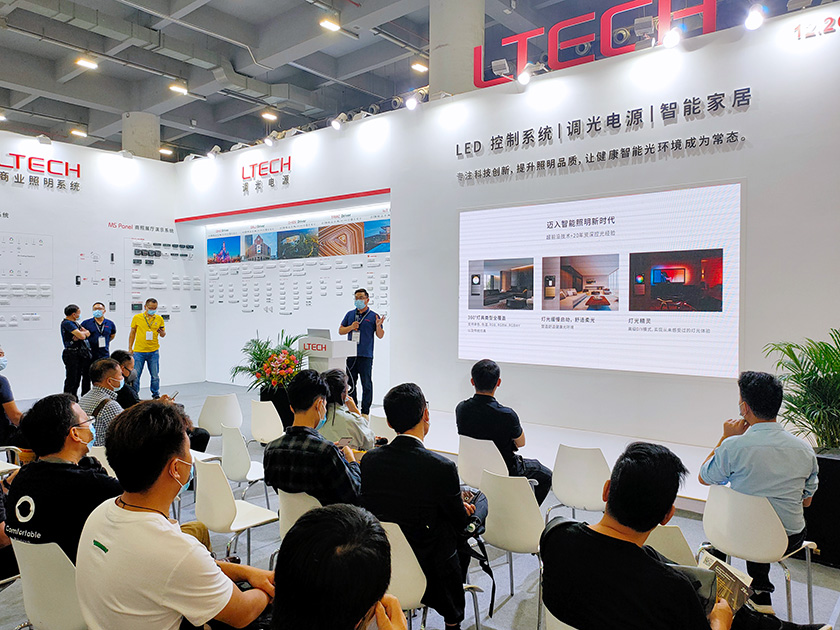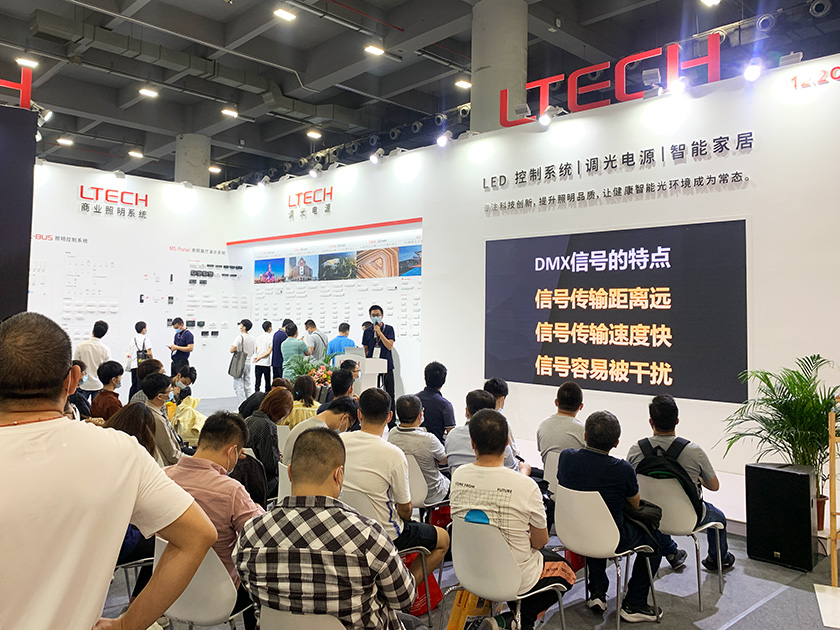 This year, LTECH exhibition also set up a special lecture area. The lighting masters will discuss the most popular wireless control protocol with visitors respectively and share the intelligent control knowledge in the industry.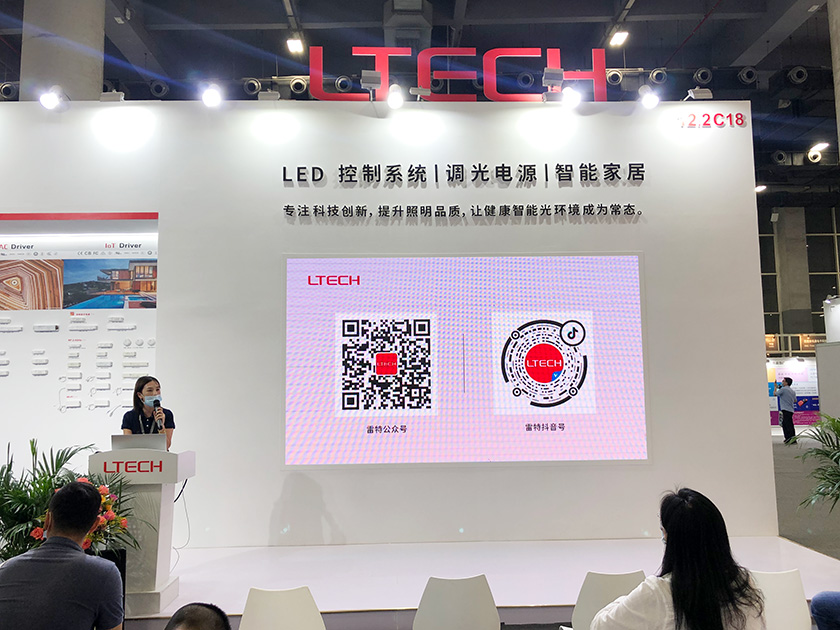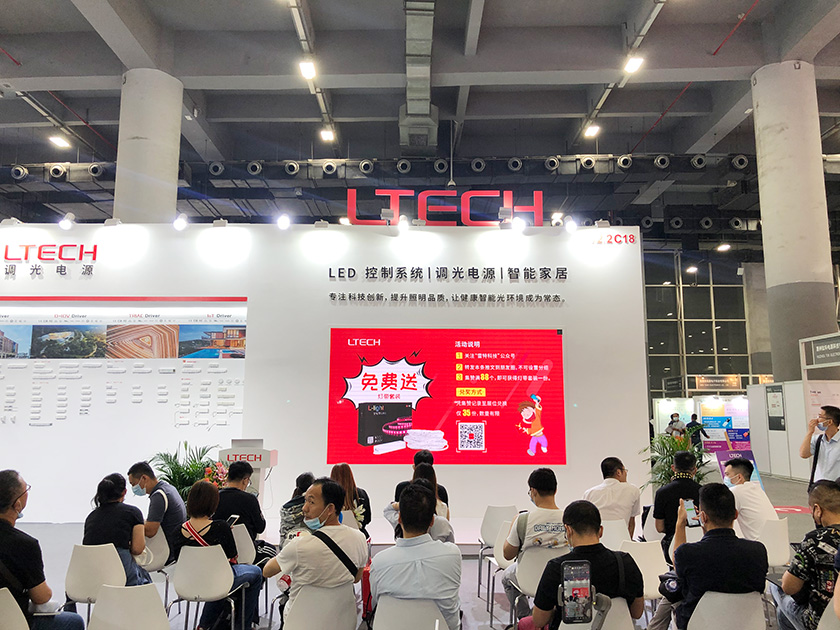 There is also an interactive session at the site. Participating in the event can get free LTECH black technology products. Many friends have participated in the first day.Welcome to come LTECH booth and take part in.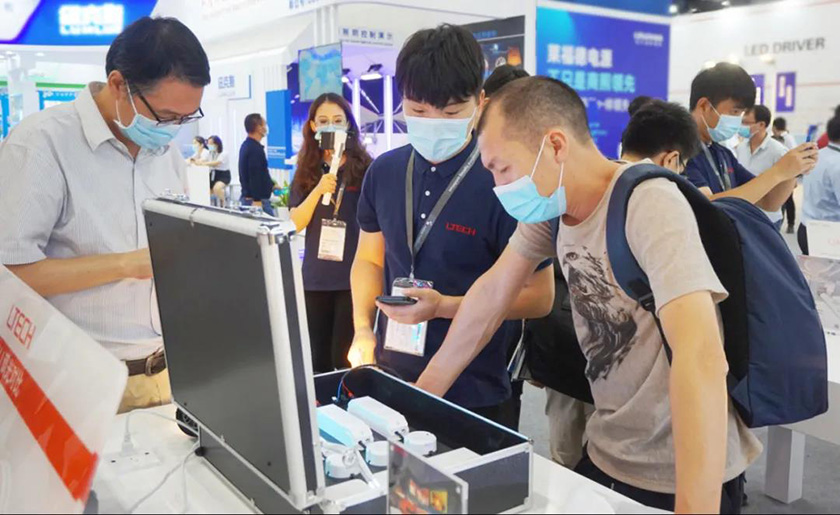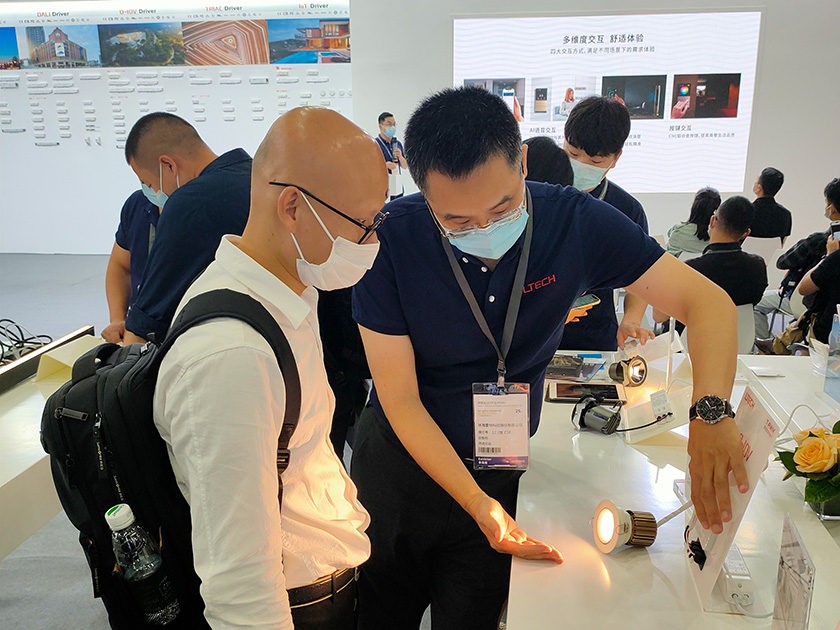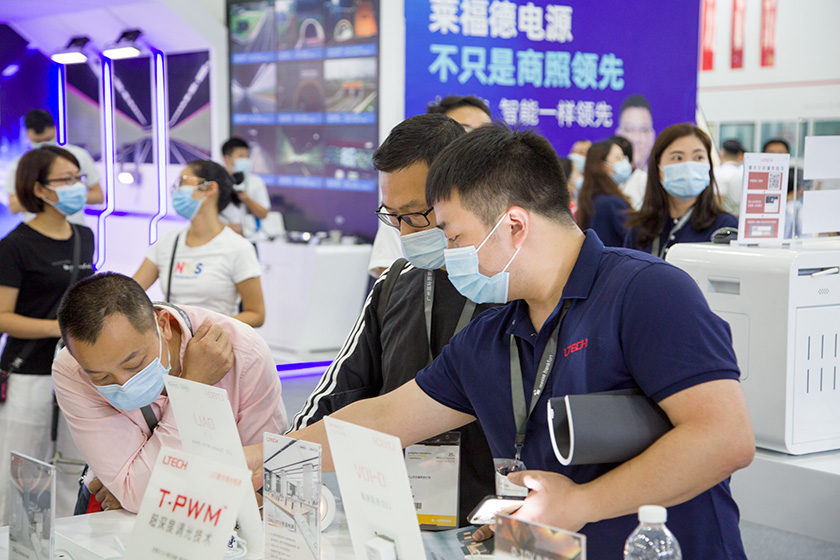 Since the previous exhibitions, LTECH always serves customers with the philosophy of" Communicate Actively, Serve Attentively ". Warmly welcome our new and old customers from all over the world and LTECH will listen carefully to the needs of each customer in order to use the best service to thank your truly trust and support .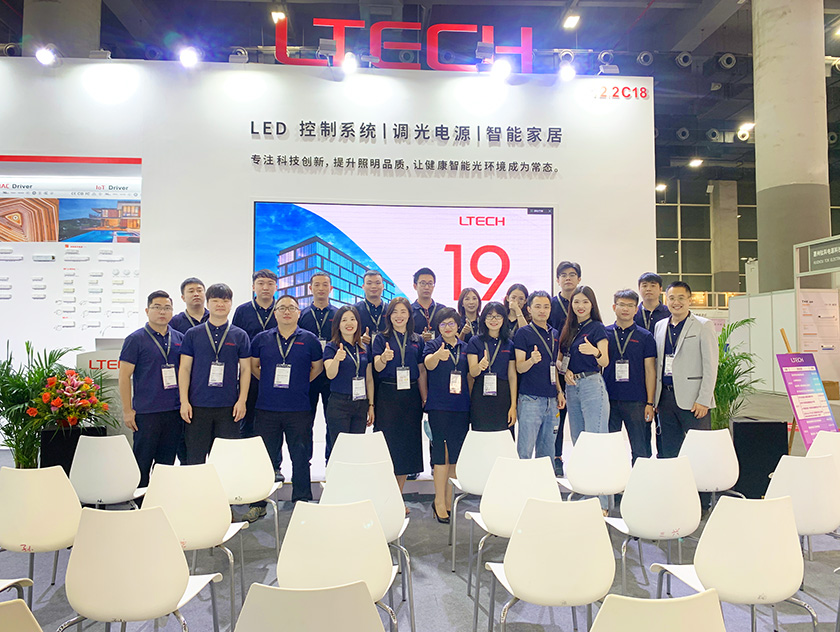 The year of 2020 is the 20th year for LTECH, the leading brand of LED intelligent dimming. However, we have always kept the innovation capability of R & D in the field of intelligent lighting. We hope that with the help of the exhibition platform, more people learn about that LTECH is a lighting enterprise that has always wanted to be a real lighting enterprise with professional and innovative ideas.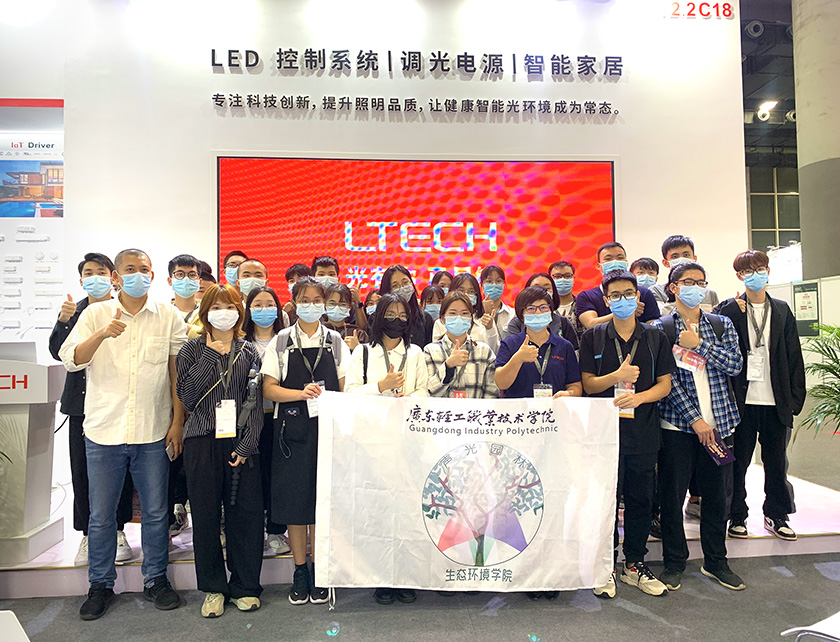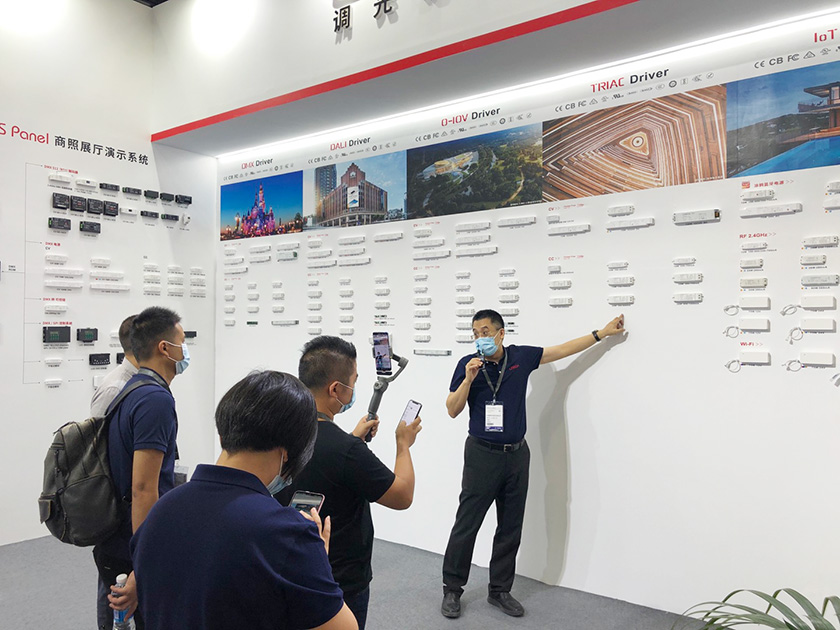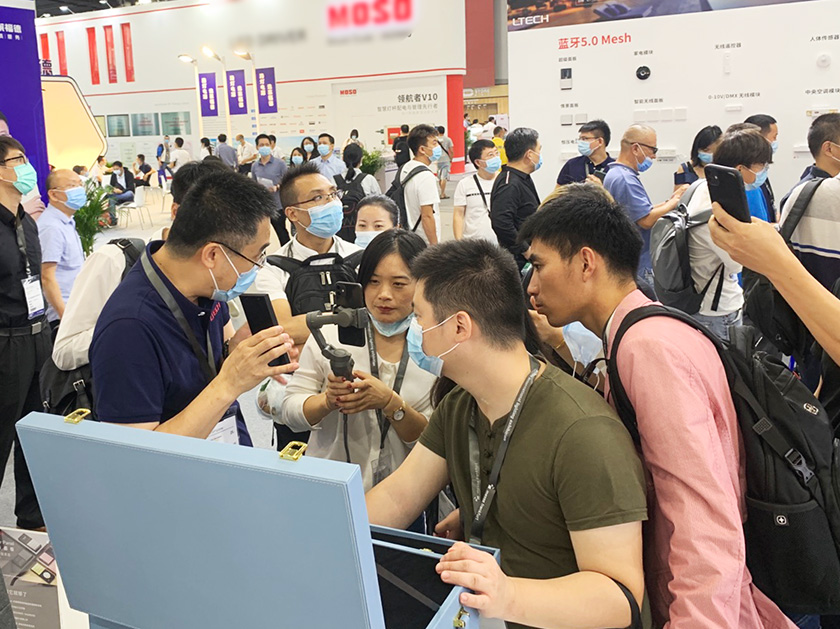 There are only three days left before the ending of Guangzhou International Lighting Exhibition. If you want to visit the exhibition, please seize the days. LTECH is waiting for you in 12.2, C18!