On Dec 12th, Ceremony of China Intelligent Building Brand Prize 2019 was held at Dongfang hotel in Guangzhou. Dozens of experts and leaders in the field of building intelligence, as well as more than 200 top management of the intelligent brand attended the ceremony to witness the unveiling of this honorary moment.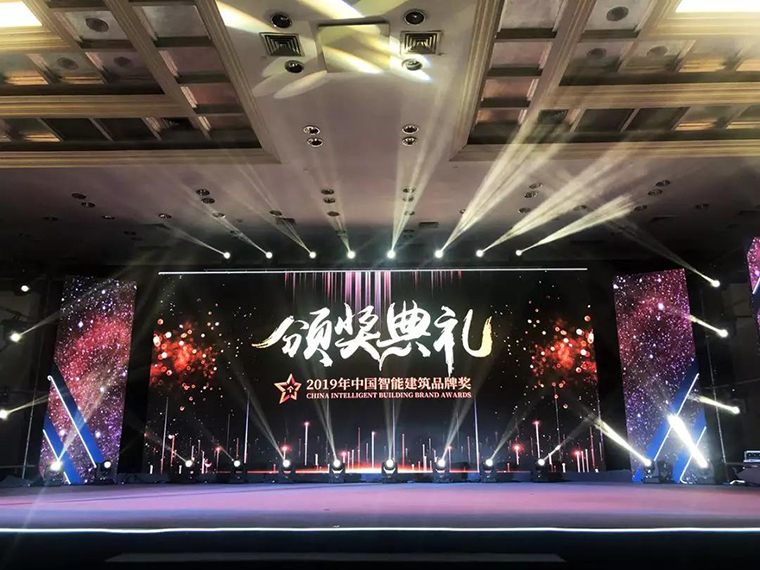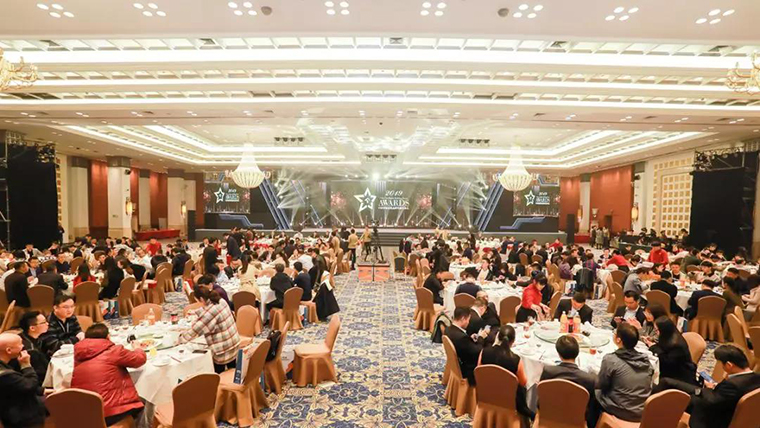 Dinner party and award ceremony site
"China Intelligent Building Brand Award" is selected and awarded by thousands of brand laboratories, winning high attention and recognition from users in the industry with its objective, open and authoritative professionalism. After a comprehensive market survey, user feedback and expert review opinions, LTECH stood out from many enterprises in the industry with its excellent market performance in 2019 and won the Top 10 Intelligent Lighting Brand 2019 Award.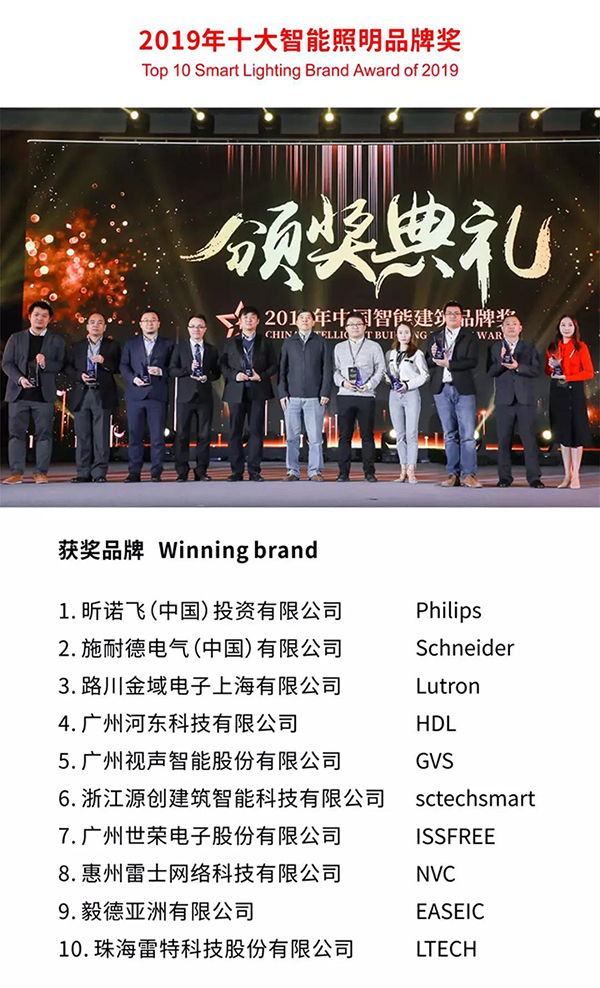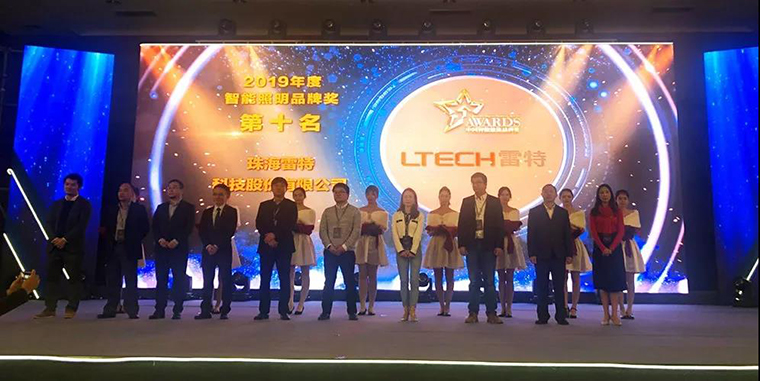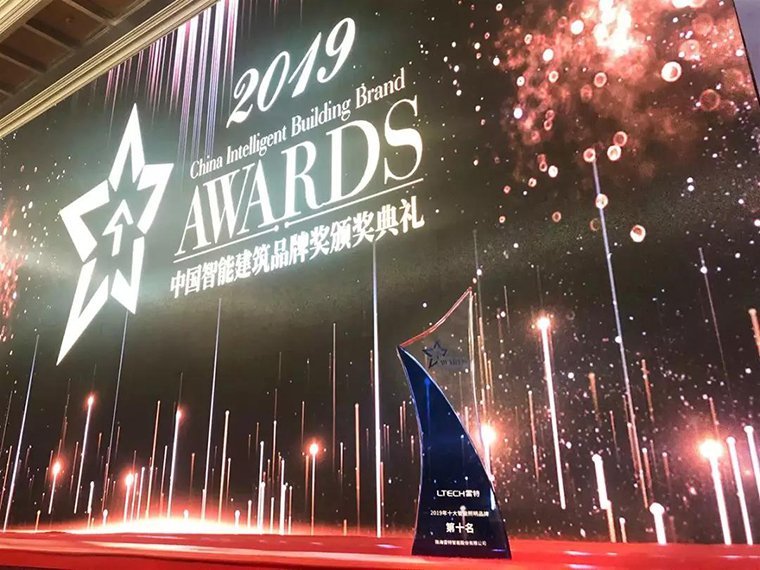 Winning this award again that continues to affirm LTECH brand's impact and position in consumers' heart.Since It is established LTECH has not only accumulated ample industry experience , mature technology and solutions, but also kept an eye on the development trends inside and outside the industry, and has been keeping pace with the times. In future, LTECH will continue to adhere to scientific and technological innovation.
LTECH with it's professional lighting control, brings life to the building and soul to the space. In the future, LTECH will continue to strive for progress.