Every year in June, China Import and Export Fair Pazhou Complex is always bustling. The lighting industry personage from all parts of the country and abroad will gather here from the north to the south, focusing on the future of smart lighting development. Guangzhou International Lighting Exhibition officially opened on June 9th in 2018.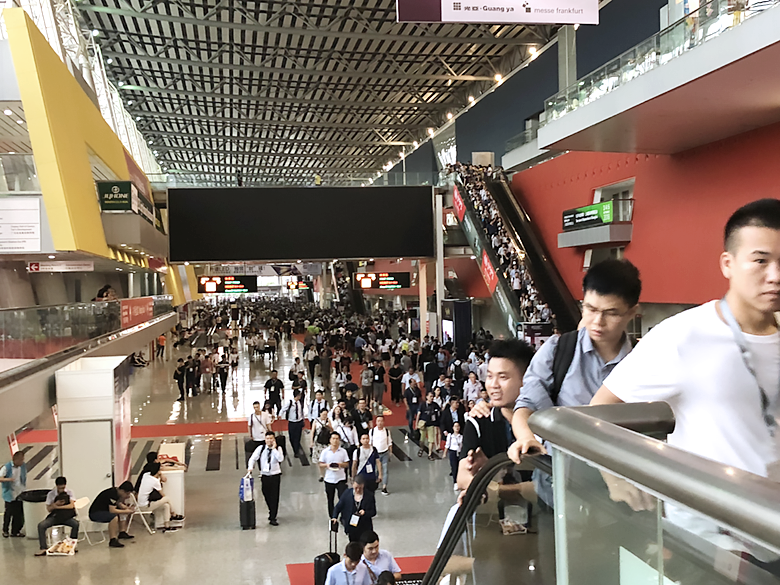 After more than 1 month of meticulous preparations, LTECH technology brought hot sales and latest products to booth C18 at Hall 12.2, and gathered together with global industry elites to share the lighting event. Although the exhibition has only just begun on the first day, it has attracted many viewers to watch the light interpretation of the combination of "light" and "beauty".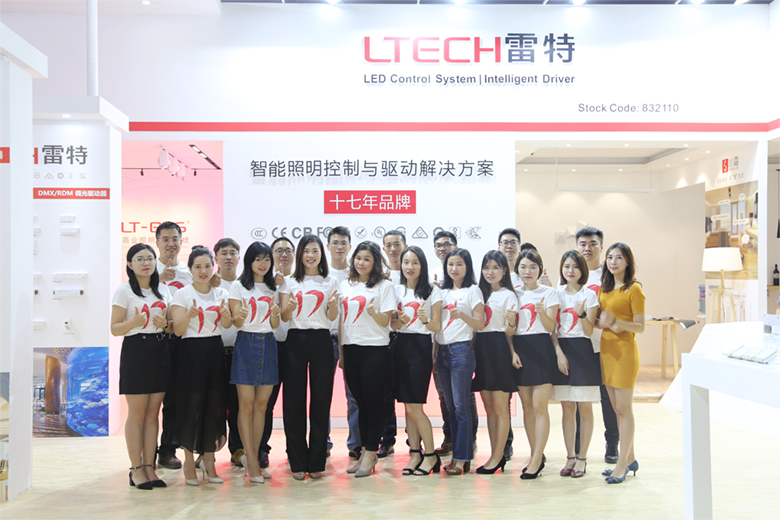 From the scene, it can be seen that LTECH booth has always been popular, and it is particularly popular in many booths. LTECH is still using a simple red and white simple style, eye-catching 0.1% of the LED dimming display LTECH leading technology. Let's follow our editor's live appearance at LTECH!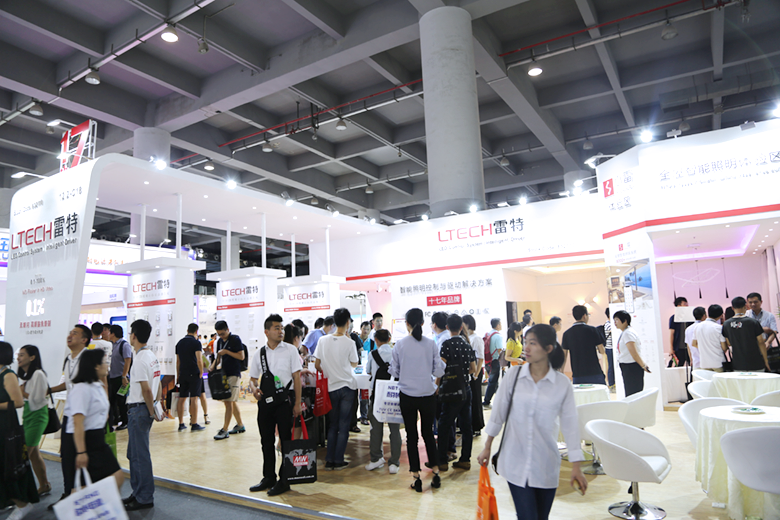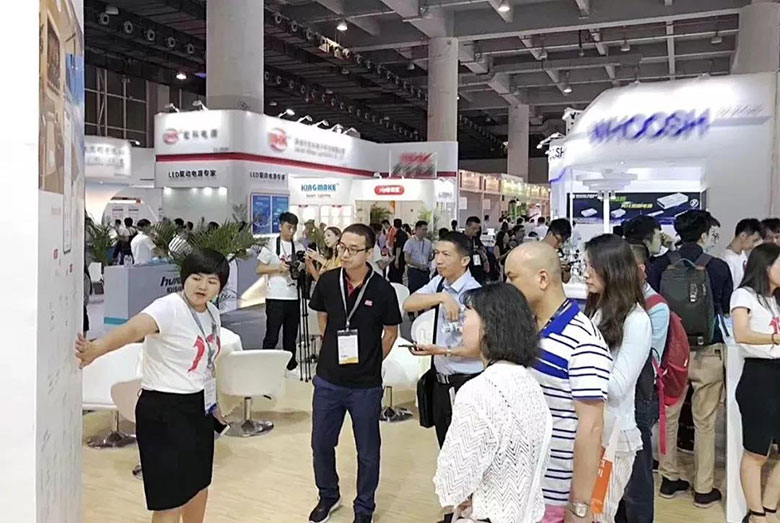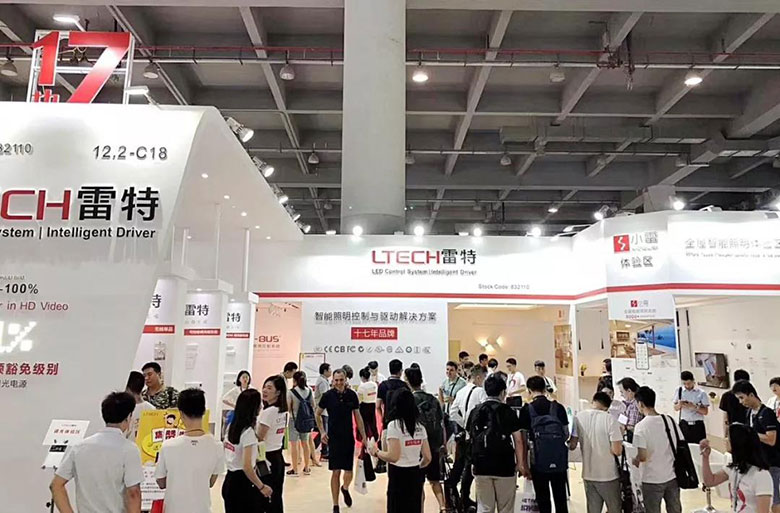 In this booth, LTECH displayed various series of LED smart dimmable drivers, DMX decoders, touch panels, and LT-BUS commercial lighting systems. We set up a number of product experience areas on site, allowing the audience to experience lighting control at the scene. The ultimate dimming effect has attracted a large number of visitors to consult.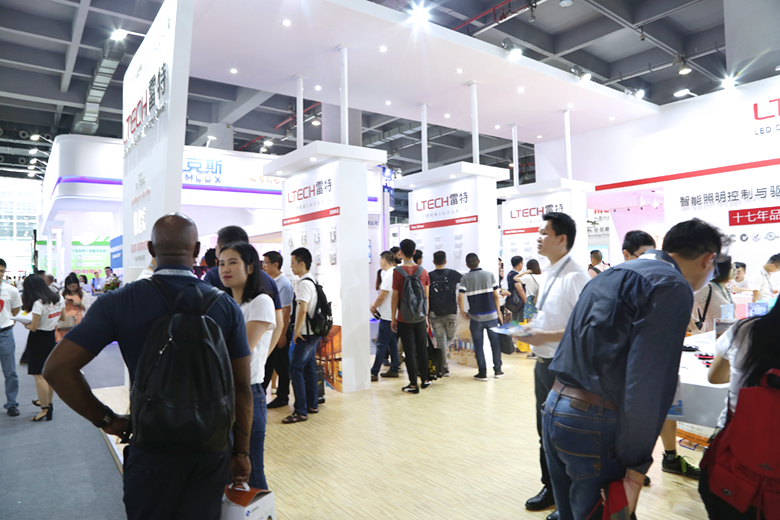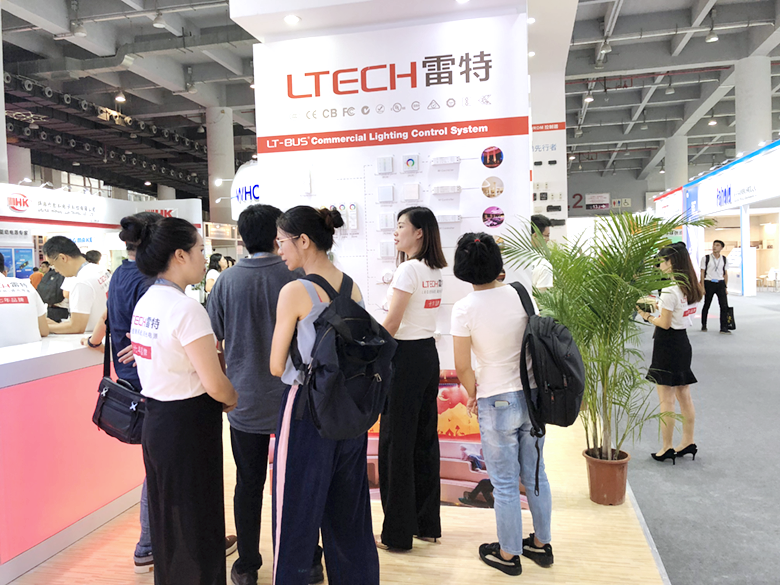 New product function introduction
DALI-DT8 CT driver
Using the DALI-DT8 control mode, a single DALI address of the fixture can be used to adjust the color temperature. Compared with the past, more color temperature lamps can be independently controlled.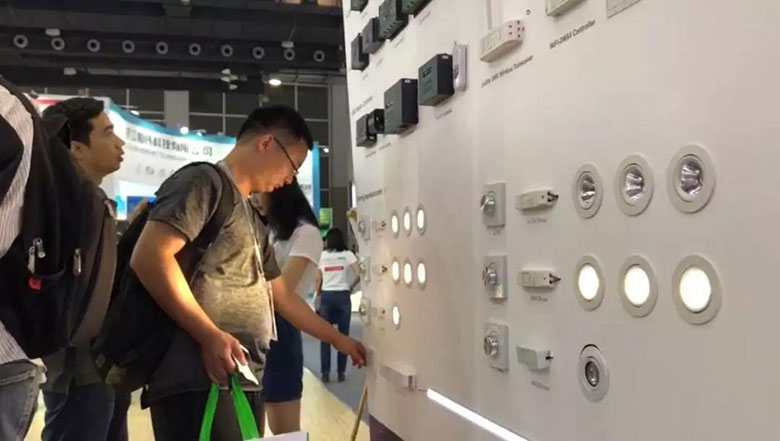 ZigBee 3.0 driver
The Philips HUE system can be used to control the LTECH ZigBee 3.0 power supply and support Amazon Echo speaker voice control.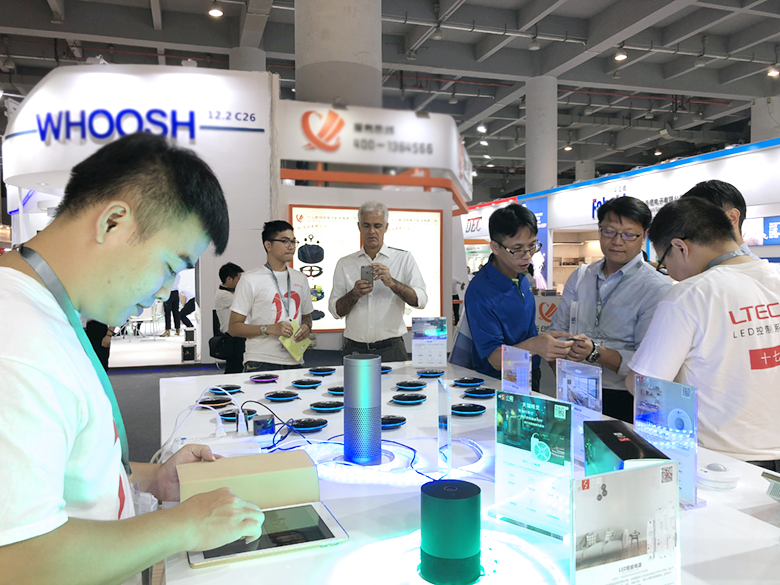 Booth experience area
XiaoLei smart home intelligent lighting control system experience area
Xiaolei Technology has exhibited a smart home connected system with intelligent lighting as its core. The intelligent system has made up for the lack of in-depth knowledge of most smart home manufacturers in terms of intelligent lighting control, and has solved more real-world scenarios for users.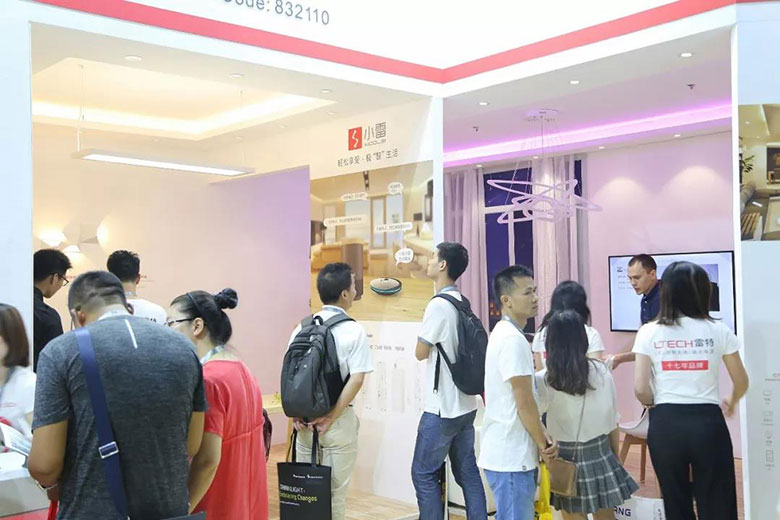 The smart gateway integrates wireless modules such as Wi-Fi, 2.4GHz, infrared IR, 433MHz, and 315MHz. The L-Home cloud platform has an 8000+ home appliance brand wireless cloud code library. The L-Home cloud incorporates air conditioners. , TV, set-top boxes, TV boxes, sweeping robots, electric curtains, electric drying racks, security alarms, etc. The whole house traditional home appliances integrated control and interconnection (free to control without any changes).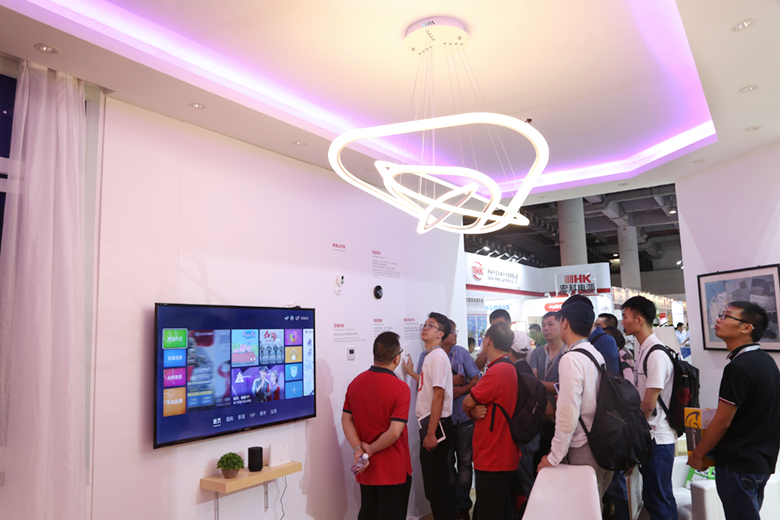 Xiaolei Technology uses cloud+APP+gateway+terminal one-stop whole-house total control solution to serve lamp manufacturers and contractors, zero development cost, real-time intelligent lighting, and supports mobile phone APP, wall panel, and remote control. Sensors and other multi-interface control and execution methods, the latest increase Tmall Elf voice speaker for voice control, welcome to the scene experience.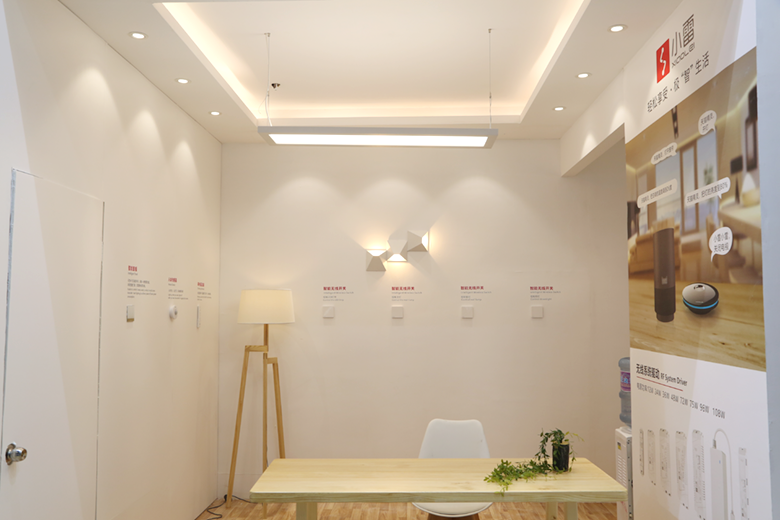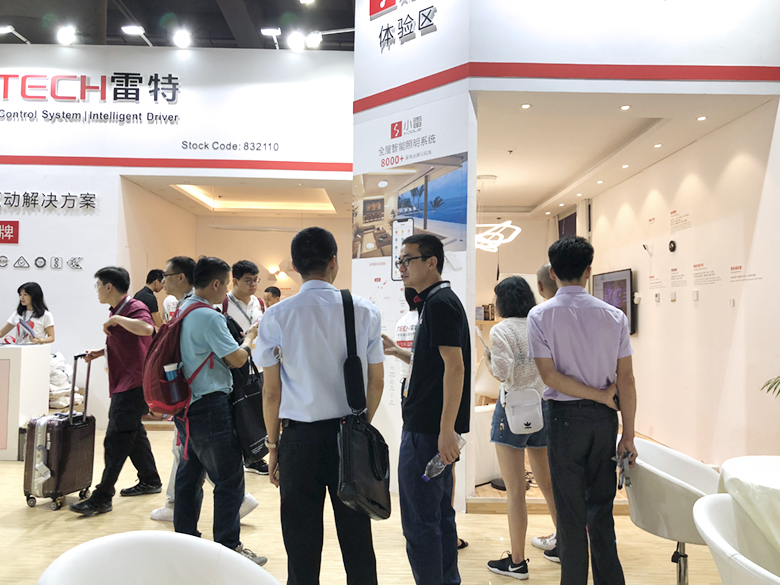 0.1% depth no flicker dimming experience area
LTECH LED dimming depth reaches the 0.1% limit, and the third-party non-stroboscopic detection (high/medium/low three brightness) achieves the high-frequency exemption level, reducing the potential damage caused by the strobe and making the vision feeling more comfortable and leading the industry.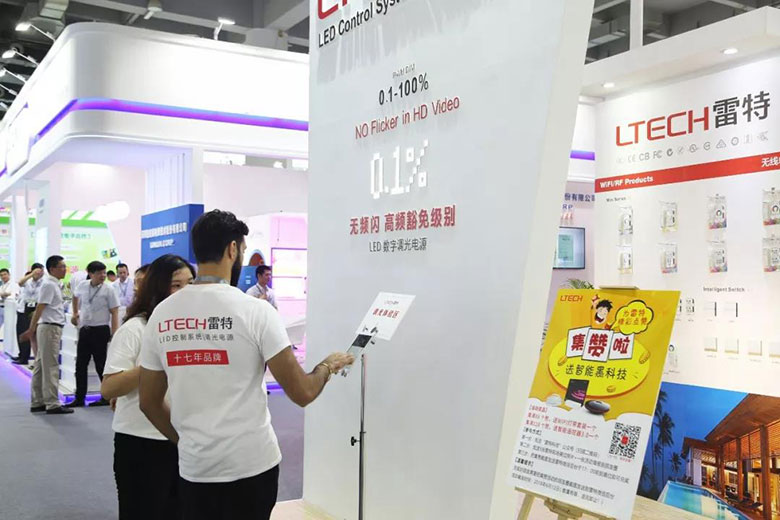 LT-BUS Commercial Lighting System Experience Area
An all-in-one control system that combines wireless and wired multi-protocols, enables a variety of dimming signals to be converted to each other, can be used with different dimming power supplies, and performs various modes of light adjustment, making perfect use of major and medium-sized projects.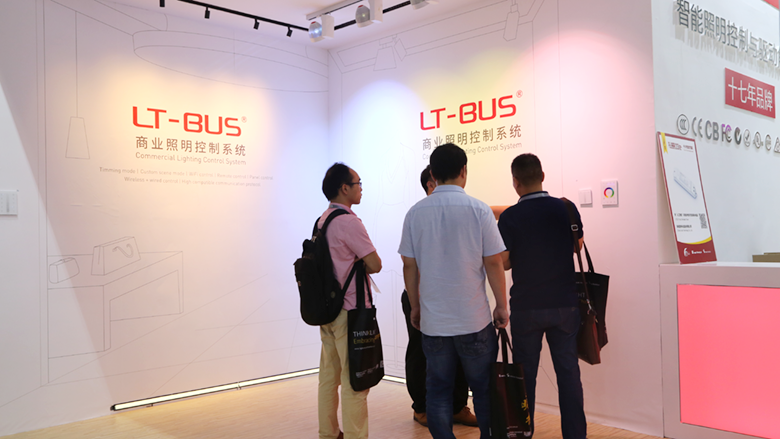 Smart Product Display Area
The 19 intelligent gateways work together to create special lighting shapes; all types of panels bring more detailed touches for dimming; close-up experience with relevant smart products.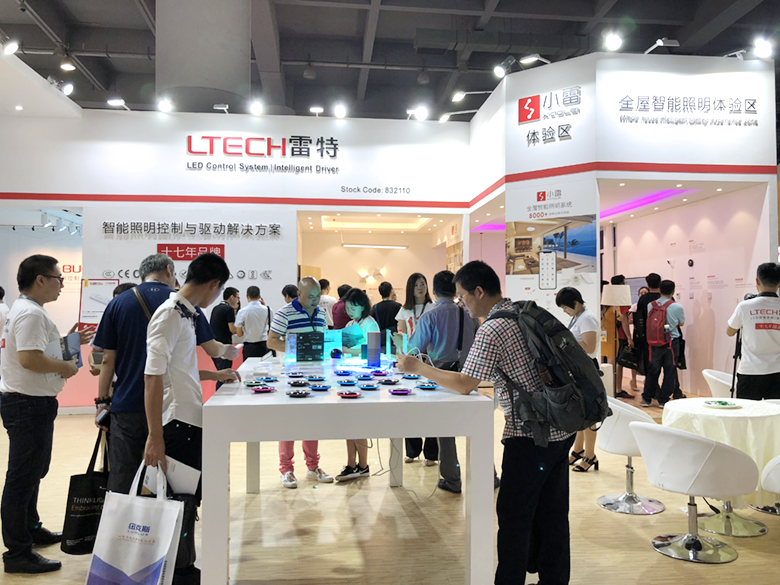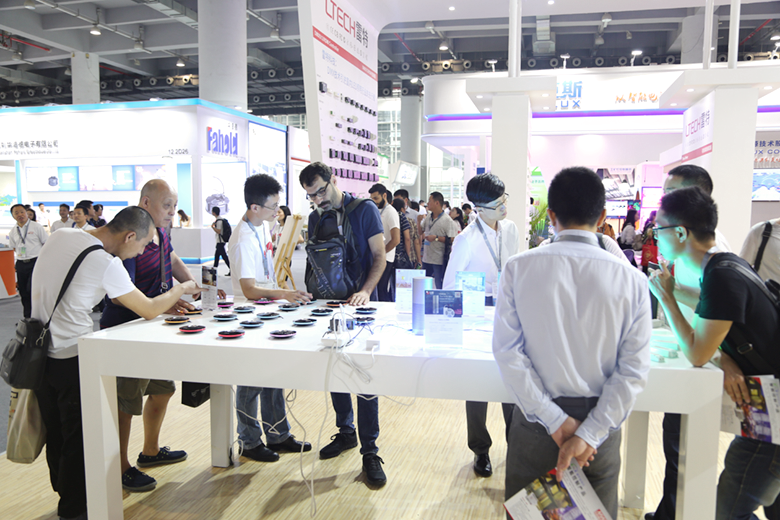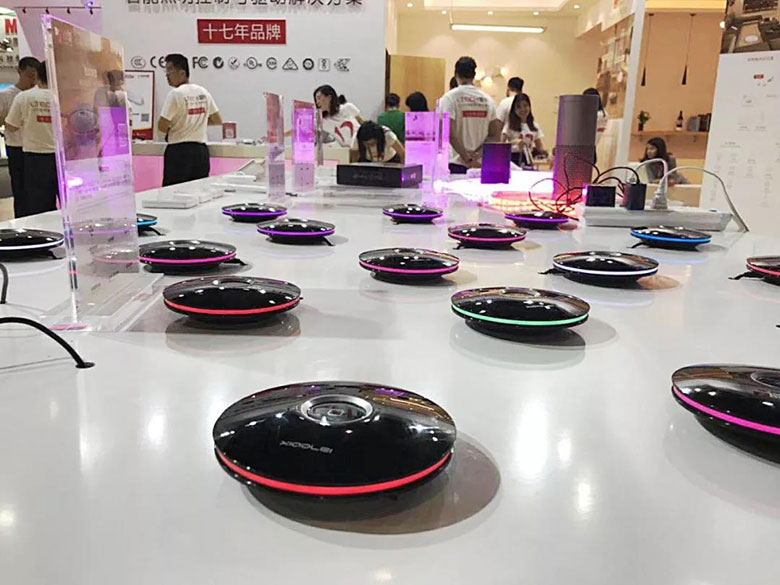 2018 Aladdin Prize for the Top 10 Technology Awards
Following the award of the 2018 Aladdin Prize for Light and Technology, the CFA passed the full review and evaluation of 132 outstanding award-winning projects, and finally voted for the top 10 outstanding projects in each category. LTECH TRIAC dimming driver with "artificial intelligence" recognition technology has further won the 2018 Aladdin's prize for the Top Ten Technology Awards.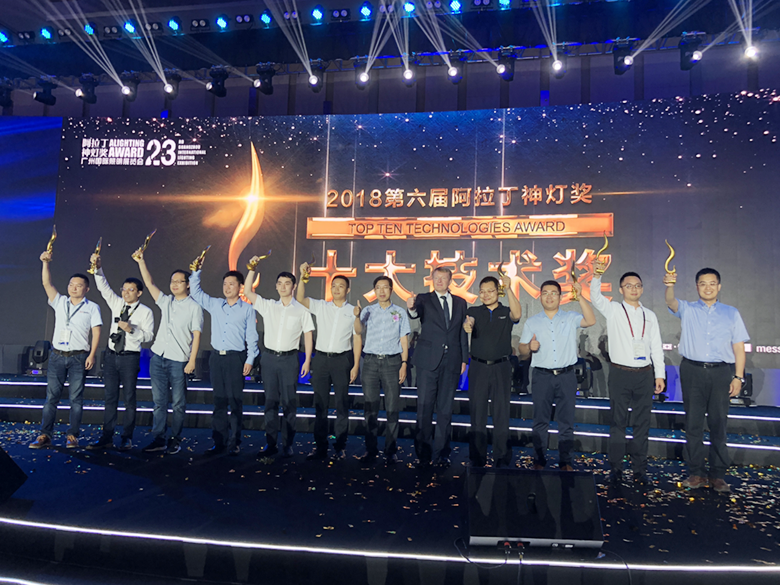 Technical features:
1.1.Perfectly solve the problem of poor dimming effect and poor compatibility of thyristor power supply.
2. LTECH has advanced "artificial intelligence" algorithm, self-recognition learning, automatic adjustment of parameters, and generate a corresponding dimming program, 99% compatible with various brands of leading and trailing edge dimming systems on the market.
3.PWM digital dimming, dimming depth up to 0.1%, no flicker, LED chromatography is the best.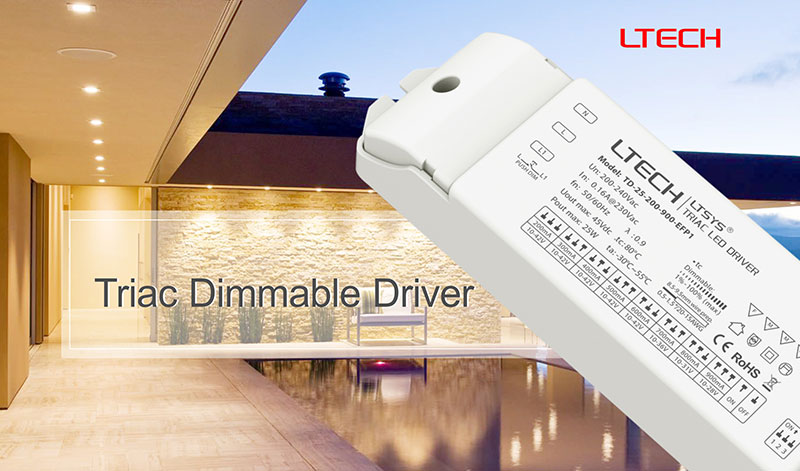 Also has an interactive session on-site, sending dozens of Xiaolei Hi-technology products. The first day has been a lot of friends to participate, quickly come to LTECH booth to join it !!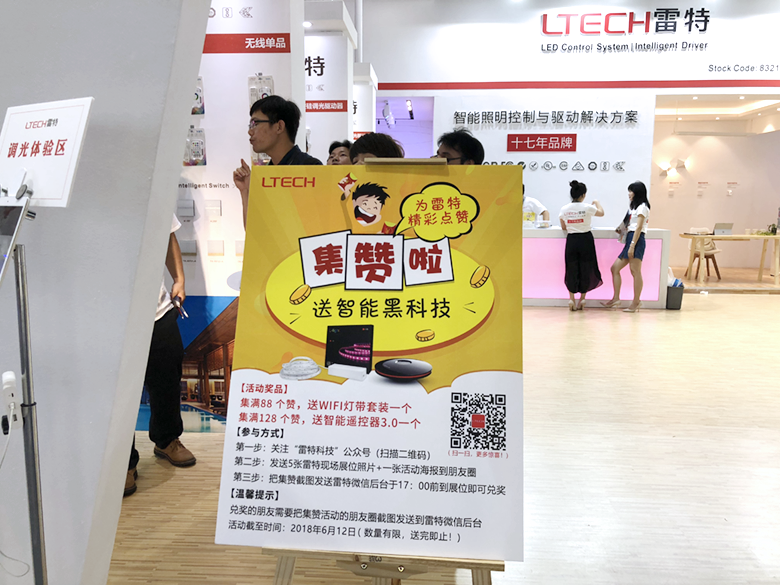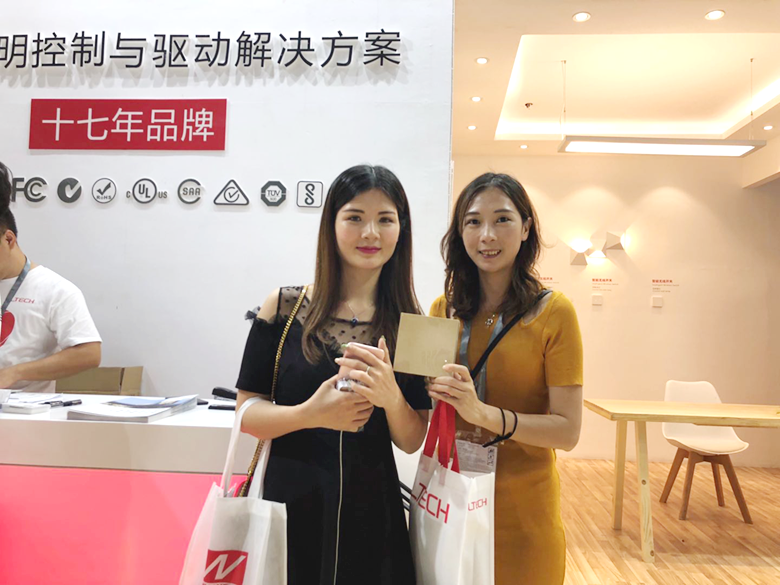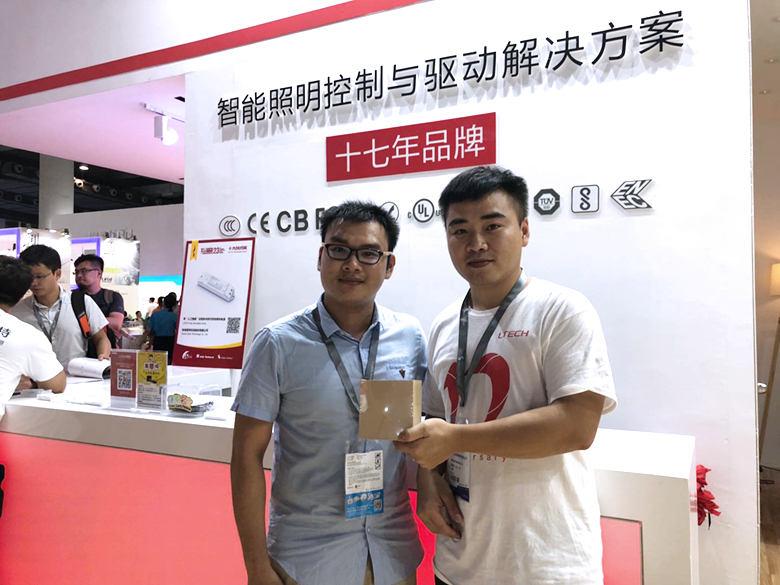 In 2018, for LTECH, the leading brand of LED controllers, it was the 17th year, but we have always insisted on keeping R&D innovations in the field of intelligent lighting. We hope to use the platform of the show to let more people know that LTECH is a always wanted to uphold a professional, innovative ideas, conduct a real lighting market with a business idea.
There are 3 days more for 2018 Guangzhou International Lighting Fair, want to go to the exhibition friends, please pay close attention to time, LTECH booth 12.2 Hall C18, we look forward to your visit at the booth for guiding and exchange!
Time: 9th-12th, June.
LTECH booth: 12.2 HALL C18
Address: China Import and Export Fair Complex, Guangzhou.