Under the pressure both of work and our own body, it renders fitness clubs an indispensable life supporting facility for modern citizens. In busy rhythms of intense life, sweating freely and abundantly also eases and relaxes our minds and bodies. When stepping into some fitness clubs , we couldn't help but be attracted by the atmospheres. Except for hot music and fitness lovers with radiating energy, lighting often is an important factor for people to immerse themselves.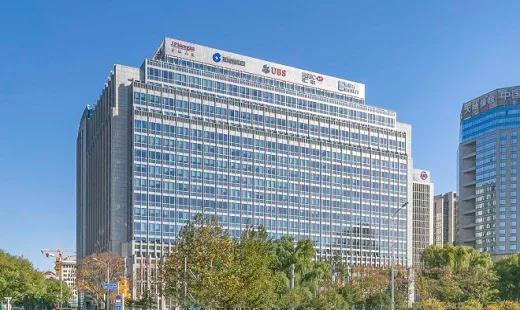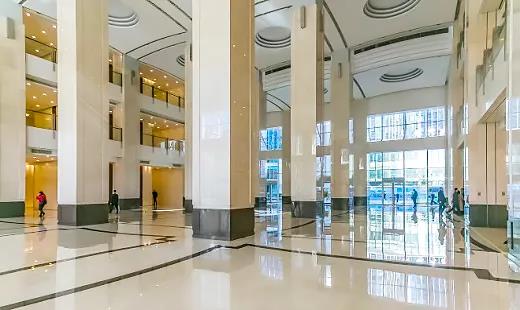 Beijing Winland International Finance Center
Located in the core area of Beijing Financial Street, Beijing Winland International Finance Center is hailed as the five-star office building with the highest design and construction standard in Beijing, integrating business, fitness, catering, leisure , commerce and other powerful comprehensive supporting facilities, where Goldman Sachs, Morgan, CDB and other famous financial institutions all work here. Next, let's follow me to explore it today --Beijing Fitness Club in Winland International Finance Center What does its lighting look like?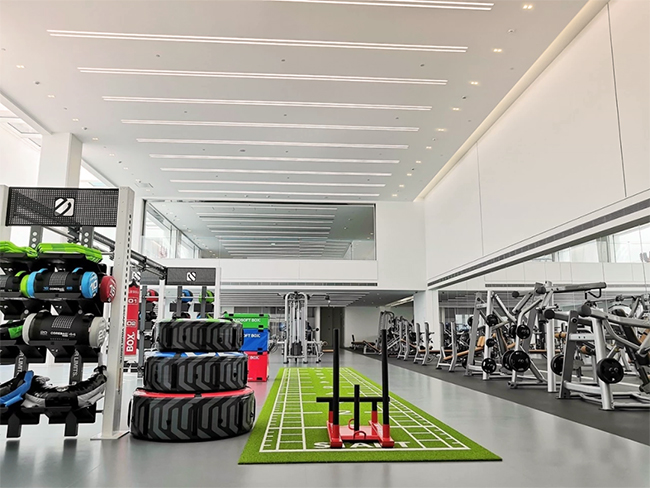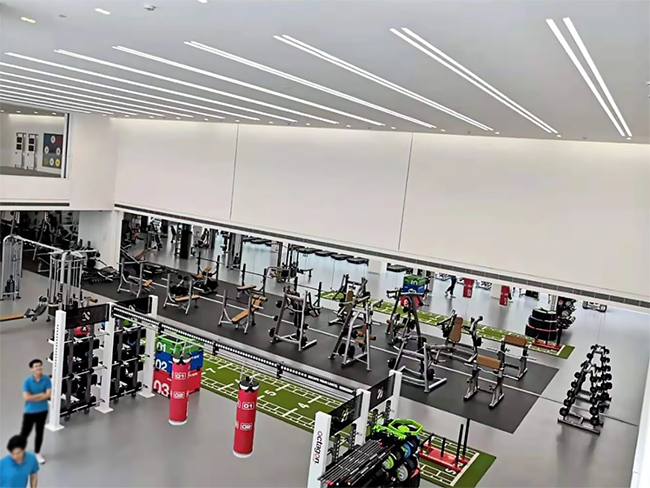 Fitness Hall
In terms of lighting, the fitness club used IISFREE DMX512 system to control the lighting system, and LTECH DMX / RDM decoders matching with colorful linear luminaires achieved stable lighting effects. The designers broke the restrictions of original space and knocked through to connect the 1st floor and 2nd floor together, then introduced natural light. Artificial light and natural light were perfectly combined and the overall light was bright and pure that revealed a style of simplicity and tidiness, and also enhanced the openness of space.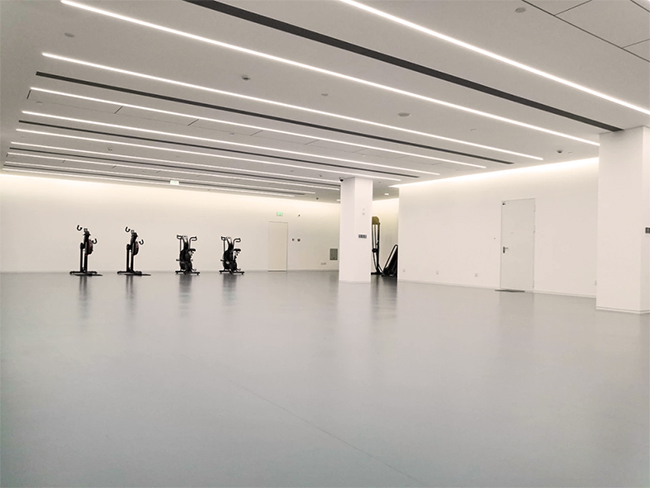 Equipment Area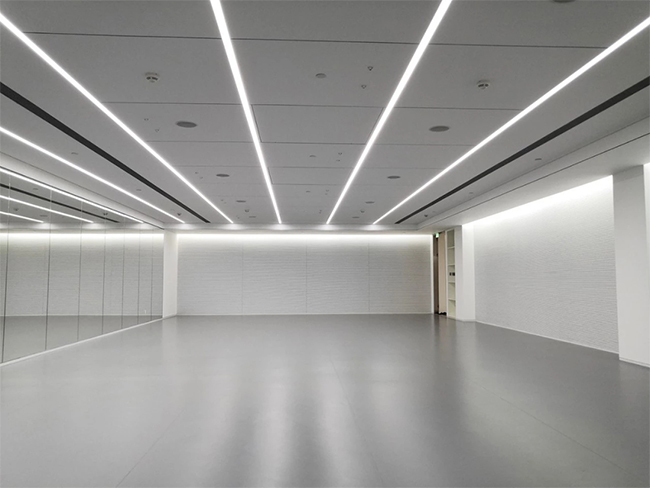 Physique area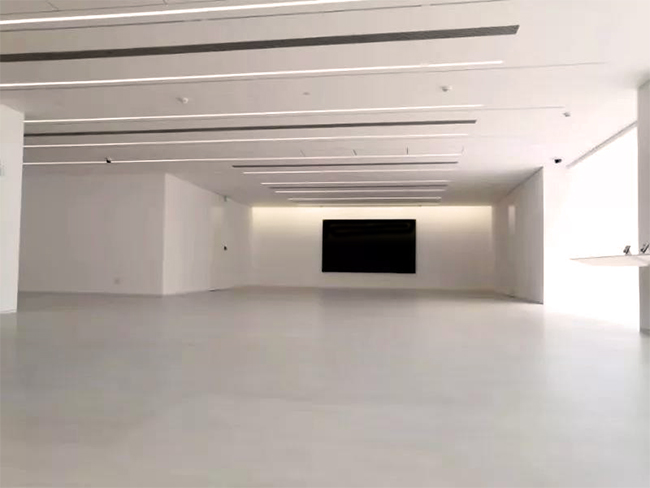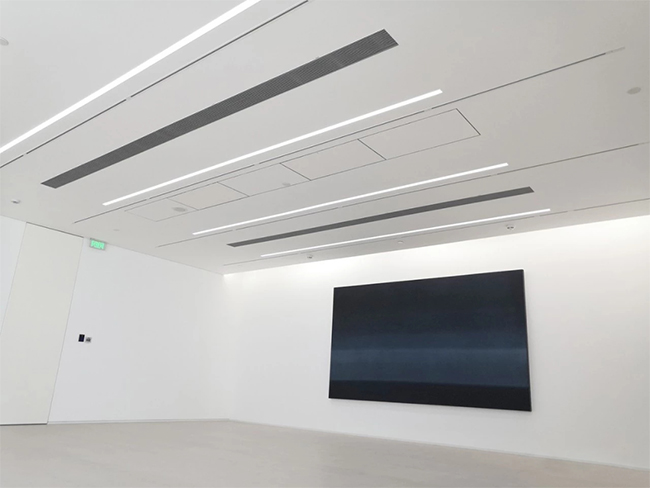 Video Area
The main colors inside in the whole fitness club are white and gray where the strength equipment area, gymnastics room, bicycle room, yoga room were also equipped , and the space was simplified. The layout by using linear lights keeps a integrated and simple style of large area of space. By using LTECH DMX / RDM decoders, TW changes were realized and the area was divided by lighting that enhanced the depth of space and kept people's minds at ease here in the fitness club, and brought a positive psychological hint for them.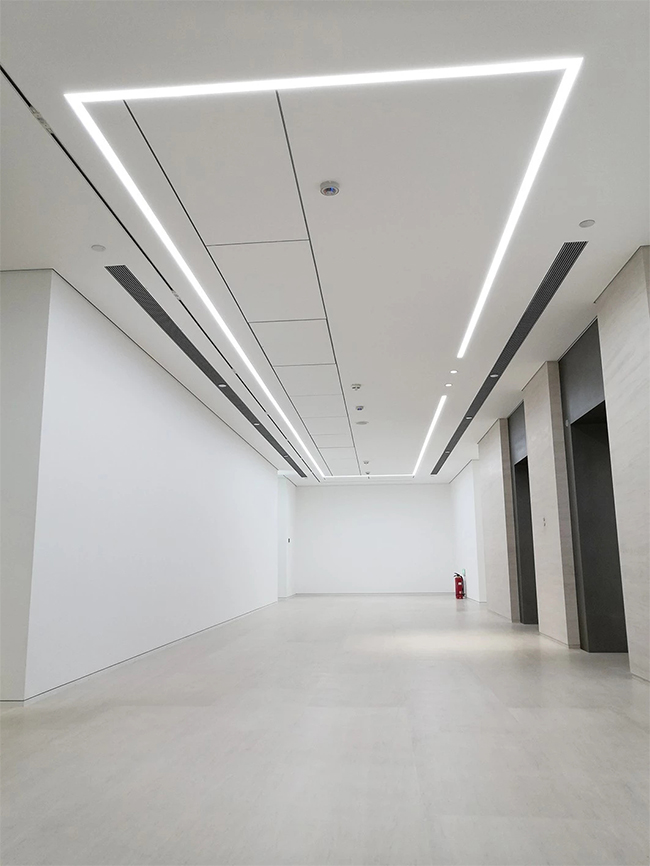 Corridor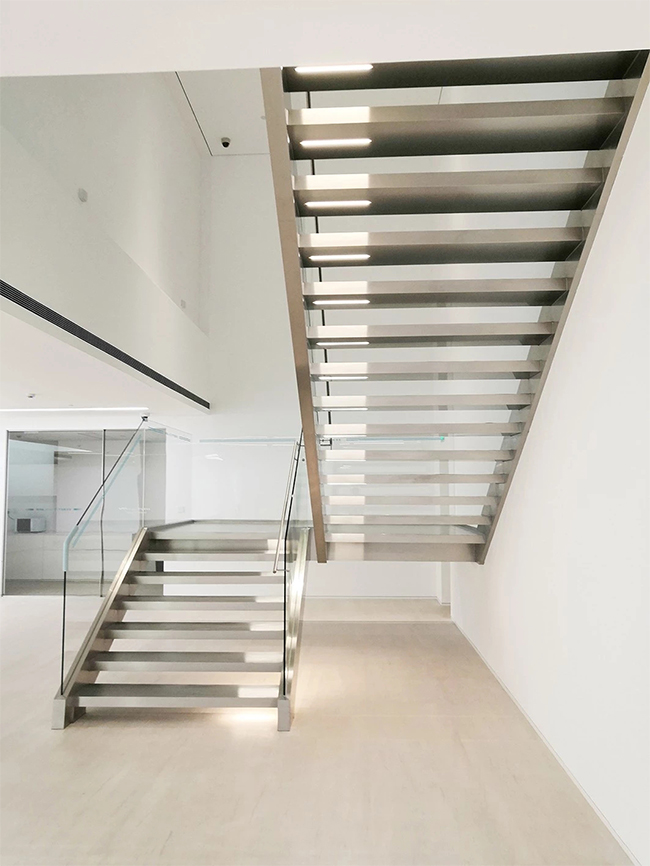 Staircase
Beijing Fitness Club in Winland International Finance Center covers an area of 6000 ㎡. In such a large area of indoor space, lighting used for matching are also various , so accordingly control requirements for lighting stability, durability, convenient installation, and exceptions that can be queried are relatively high.
LTECH DMX / RDM decoders support a variety of options of dimming curve, with protection of short circuit, overcurrent, over temperature and static electricity, and they also support RDM the remote device management protocol to achieve the functions of long-range reading / writing DMX address , which easily meet the environmental requirements for large-area healthy lighting.
LTECH DMX/RDM Decoder
Bright and dark, cool and warm, various and changeable lighting, matching with different exercise methods, makes bodies and the environment become a harmonious entirety. LTECH wishes to achieve spiritual communication with sportsmen through smooth lighting control, and to become the most intimate invisible companion when they are exercising.
More LTECH fitness clubs cases for your good reference: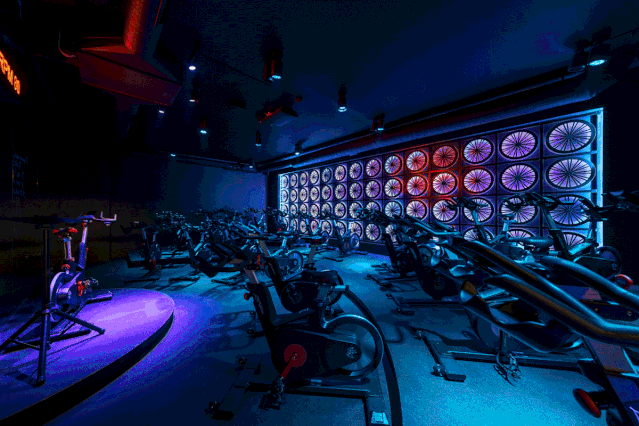 IES Illumination Awards -- Ukraine SMARTASS Sports Club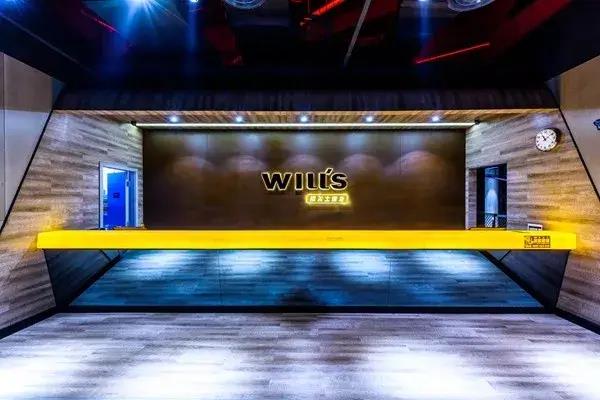 Shanghai Will's Fitness Club