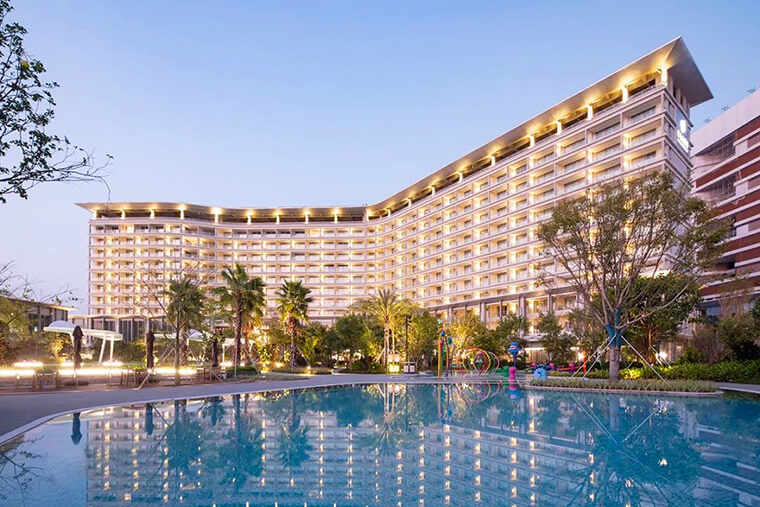 Located in the Beihai Silver Beach Resort, a well-known coastal scenic area in Guangxi, China, Grand New Century Resort fills the local resort hotel gap which covers an area of 40,000 square meters. To create lighting for the right emotion at the resort, LTECH has implemented an advanced lighting solution for Grand New Century Resort Silver Beach Beihai.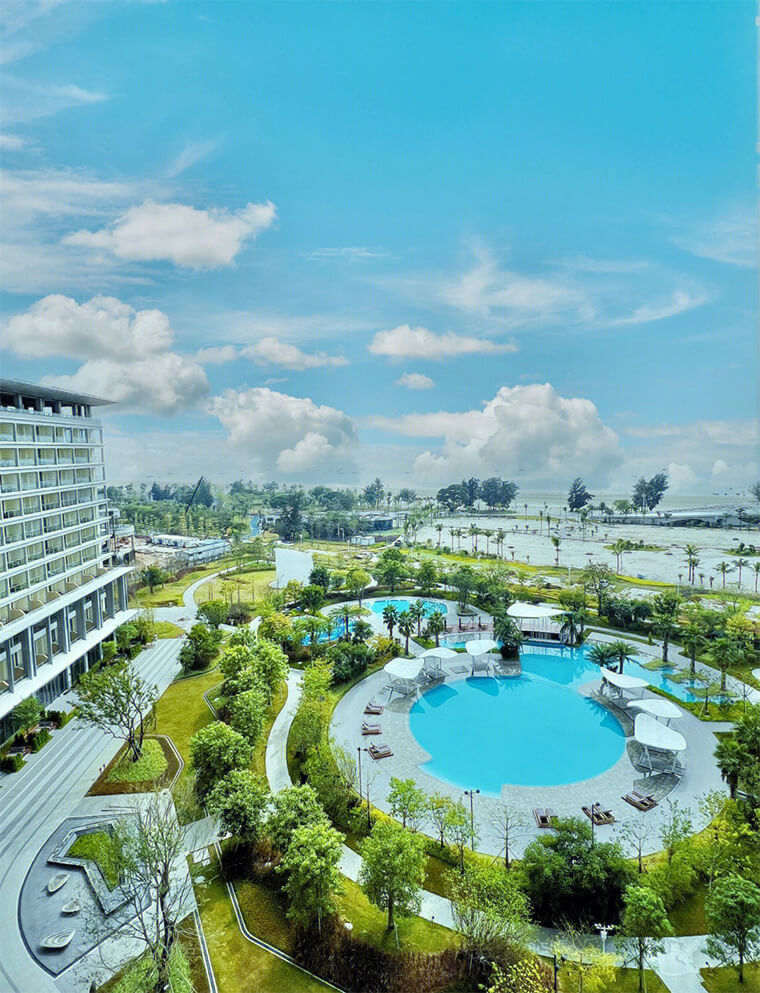 1
Create vacation atmospheres with lighting
Combining with the coastal beach style, hotel created coastal themed rooms, multi-cuisine restaurant space and the activity areas for multi-age groups. To build vacation atmospheres with lighting, LTECH 0-10V tunable white LED drivers play an important role here.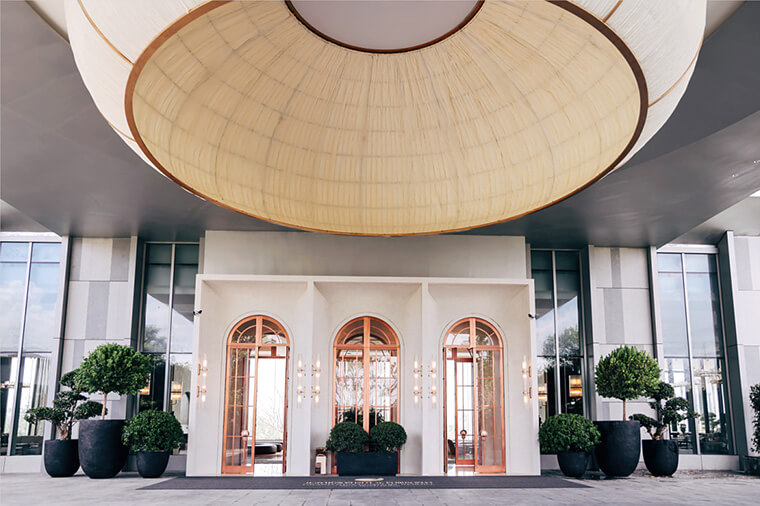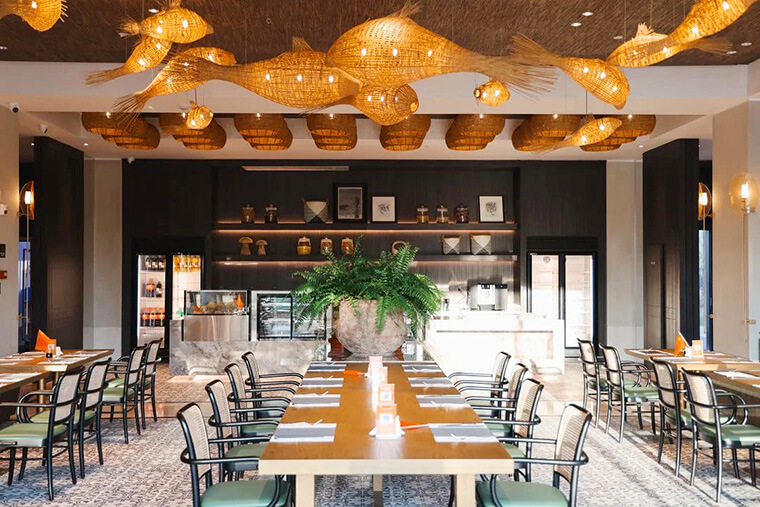 Utilize marine elements to achieve coastal design style and the combination of wood and warm light helps the space feel warmer. With LTECH 0-10V tunable white LED drivers, the interior space realizes 1 channel or 2 channel 0-10V dimming/CT adjustment to enhance the interior lighting based on the overall color tone of the space. LTECH 0-10V tunable white LED drivers are appropriate for Class I, II, and III indoor light fixtures, which are ideal for creating different lighting styles in different hotel areas.
2
The mixing of LED light and sunlight
The resort hotel offers incredible beach views. When it comes to the indoor leisure areas, the artificial lighting and beach sunlight will be mixed together. LTECH 0-10V tunable white LED drivers use the T-PWM Super Depth Dimming Technology that LTECH developed, which enables perfect visual experience for guests in the hotel.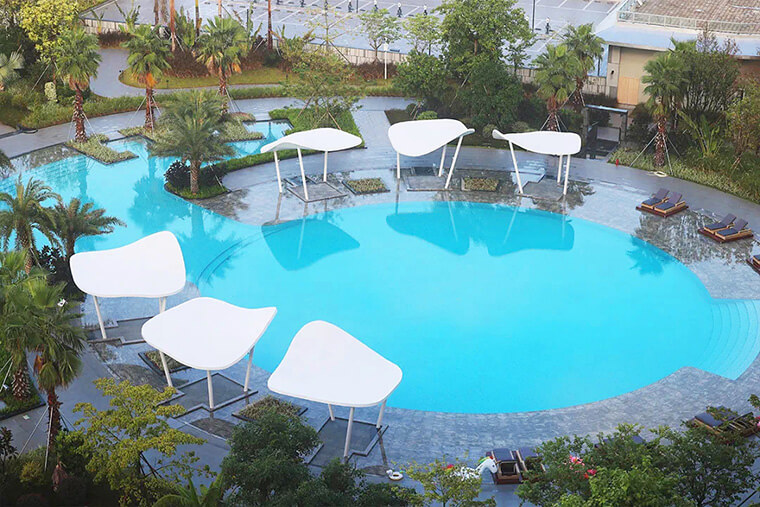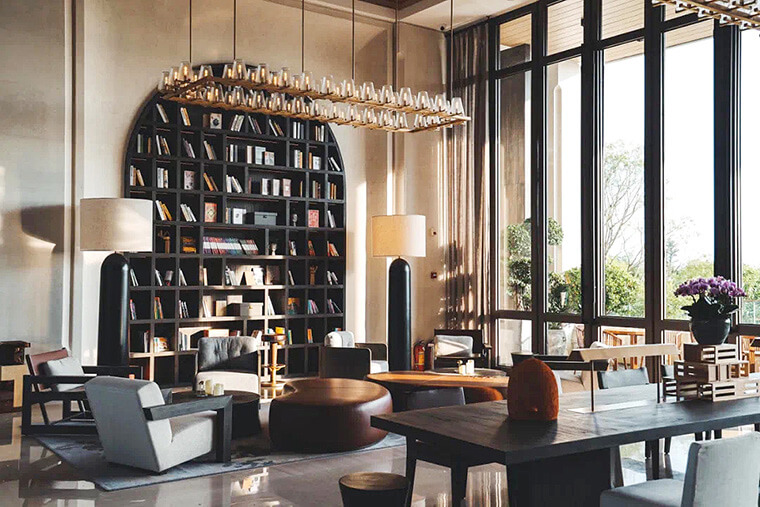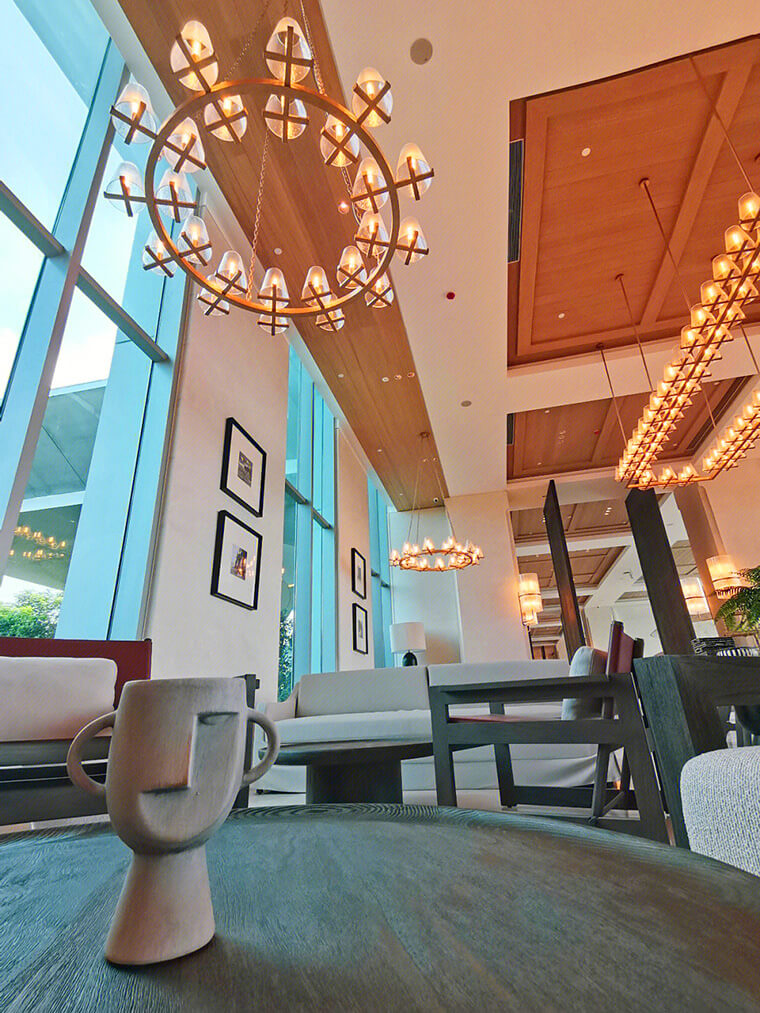 In the process of combining with natural light, LED light can be dimmed down to 0.01% via LTECH T-PWM Super Depth Dimming Technology. It is smooth, flicker-free at all dimming levels that complies with the IEEE1789 standard and reaches high frequency exemption level. The provided lighting well matches with natural light in different time periods of the day.
3
Quality lighting enhances comfort during vacation
Since it opens, Grand New Century Resort Silver Beach Beihai has become a popular scenic spot and tourists would like to take some beautiful photos there. Then, lighting is a key element in taking good pictures.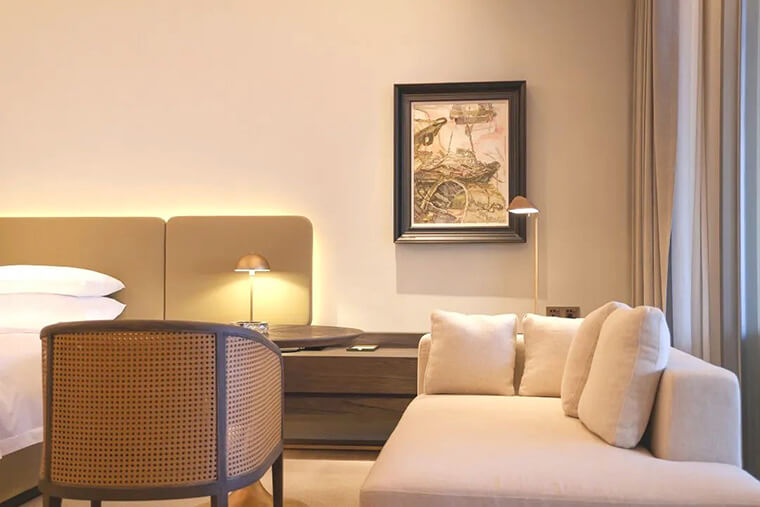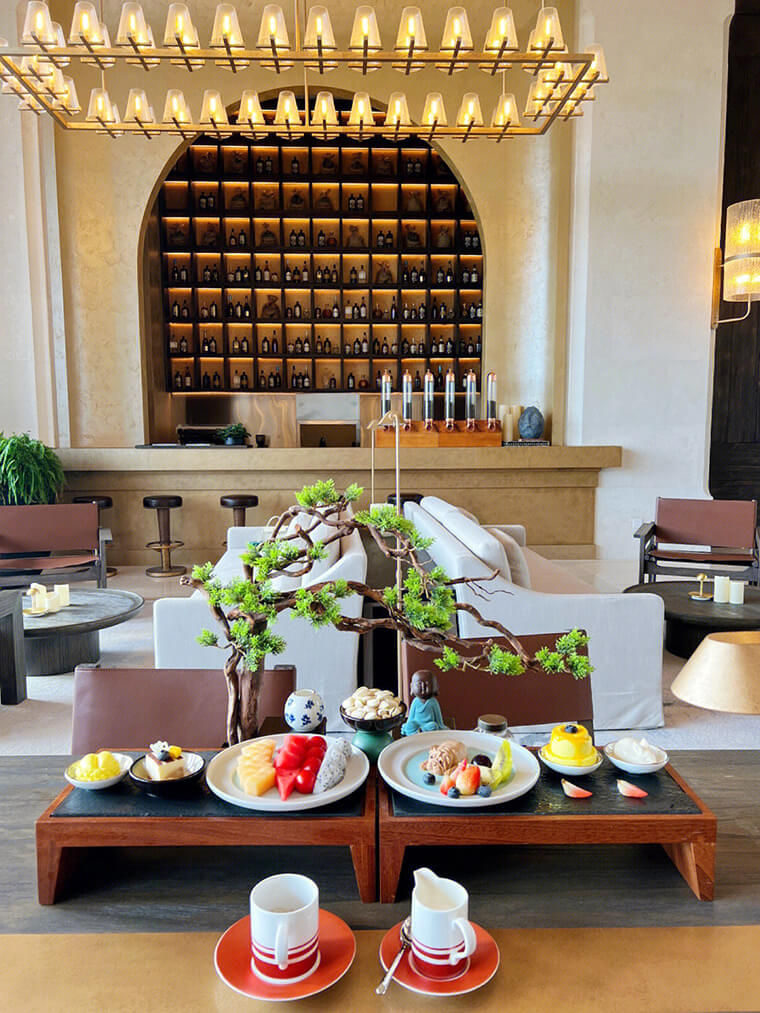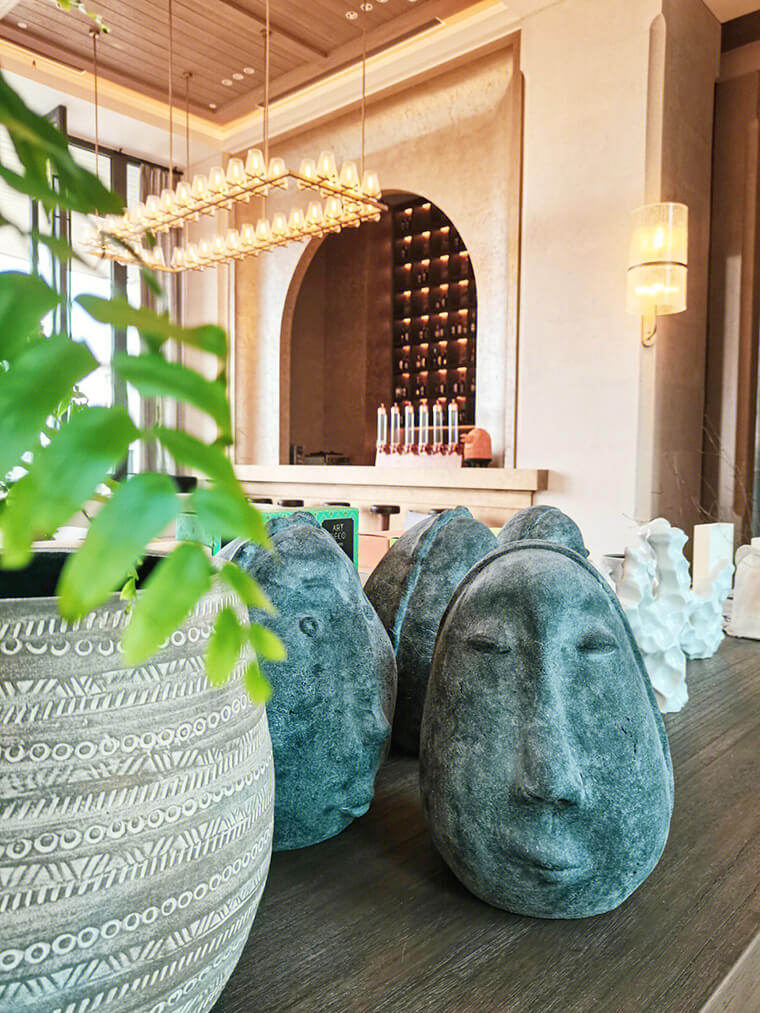 Healthy, comfortable, and flicker-free lighting becomes a must in luxury hotels. LTECH T-PWM Super Depth Dimming Technology enables the dimming to automatically adapt to different frame rates, apertures and focal length of phones cameras, professional cameras or other shooting devices. At the same time, the dimming meats the requirements like visual comfort, taking photos without strobe and reaching the flicker standard of stroboscope. This dimming technology allow tourists to make amazing photos and video without strobe, as well as to have a good lighting environment for better health and well being during the vacation.
4
Intelligent drivers increase efficiency and lower project costs
For such a large-scale resort project, lighting scheme is crucial and has a significant impact on the overall cost of a project. The main challenge is to achieve high-quality lighting effects while increase the efficiency and lower the cost during the project implementation.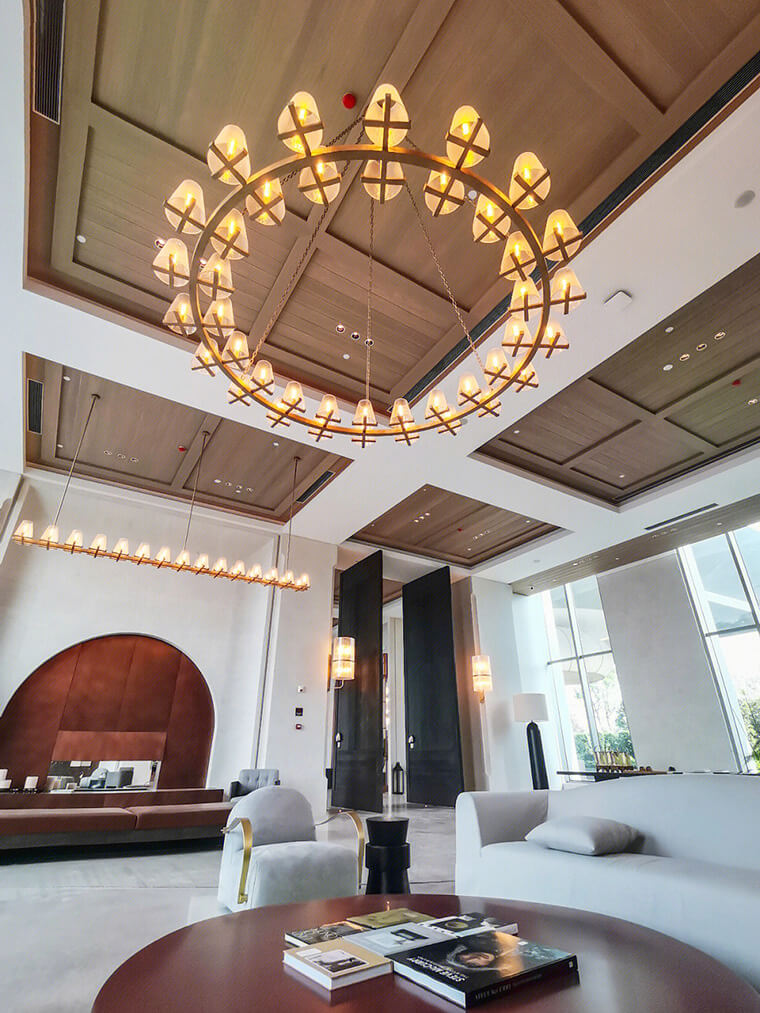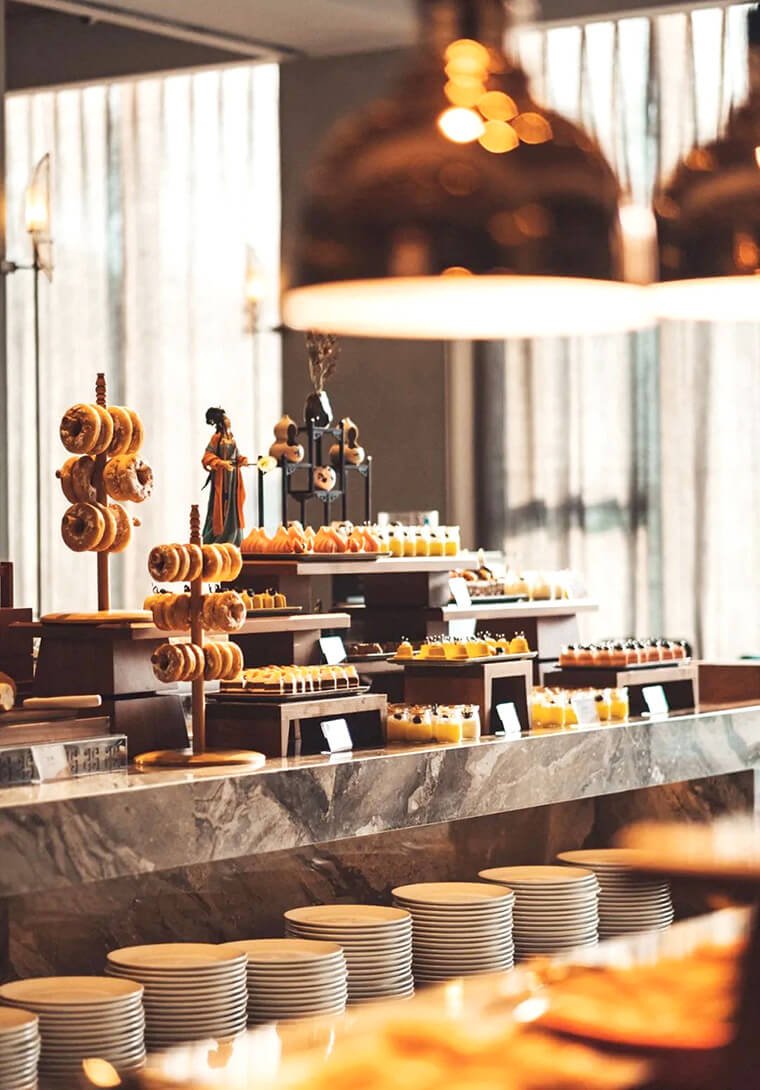 Equipped with 0-10V, 1-10V, PWM, RX dimming interface, LTECH intelligent 0-10V LED drivers can automatically recognize 0-10V or 1-10V input signal. With this characteristic, users can easily design the light layout based on different lighting demands of the spaces, as well as increasing the implementation efficiency.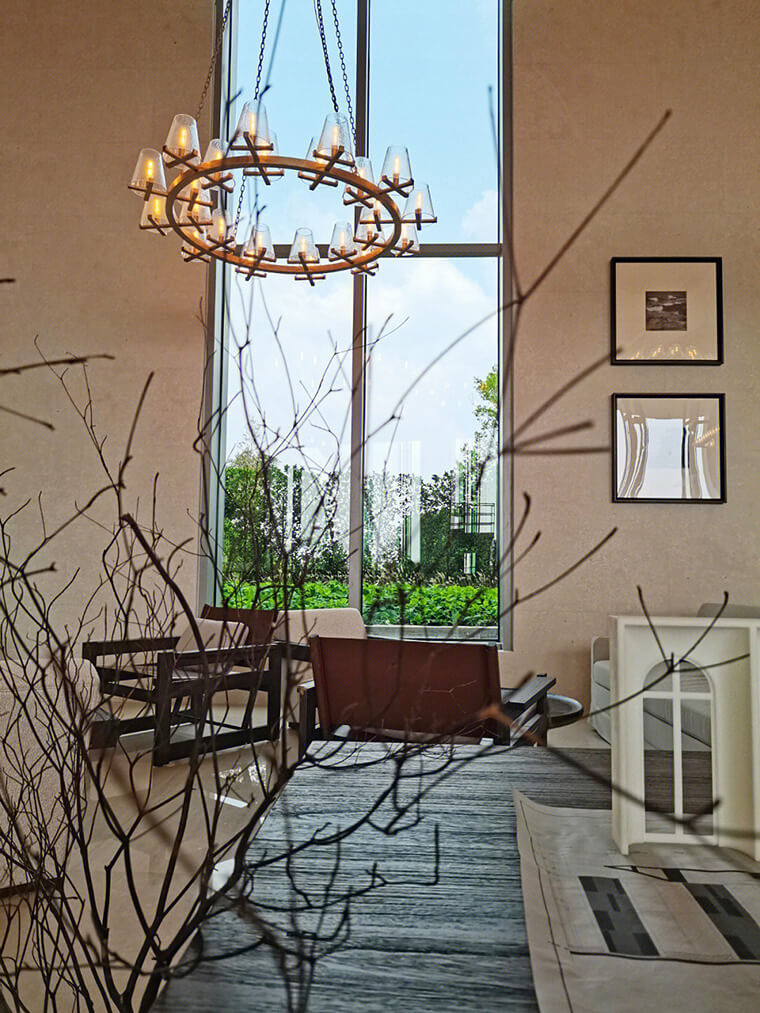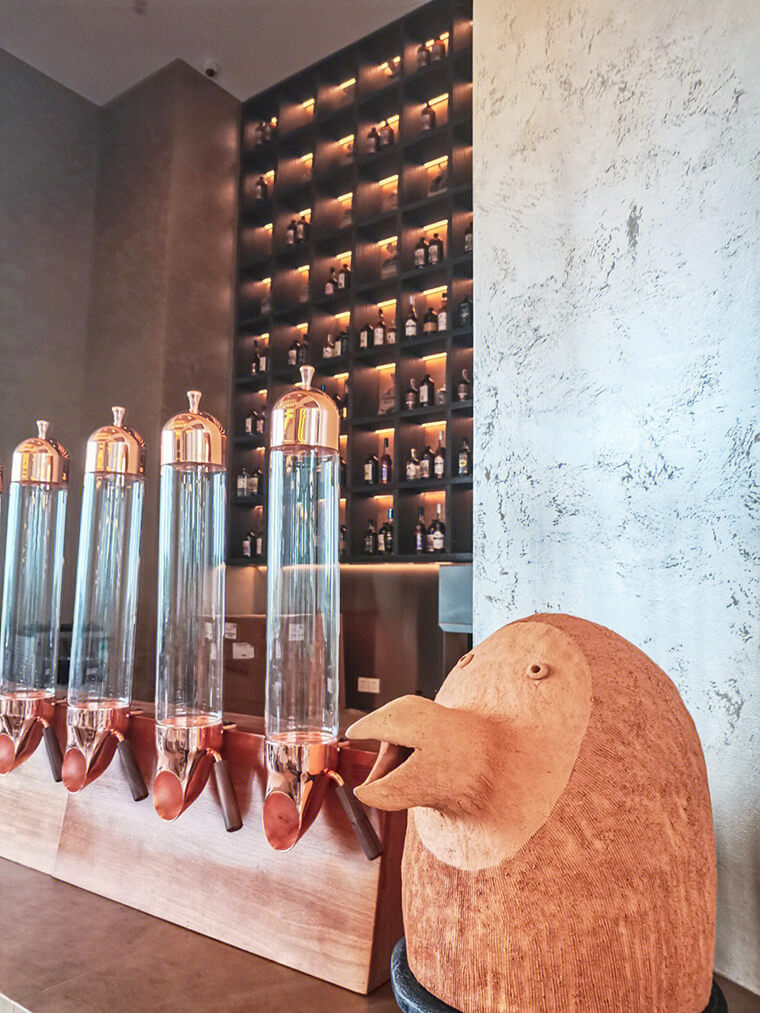 In lighting solutions for large space, the ultra-low power consumption interfaces of LTECH 0-10V LED drivers greatly reduces circuits wiring. Up to 200 LED drivers can be connected on the same circuit. Ideal lighting effects are achieved with less time and costs.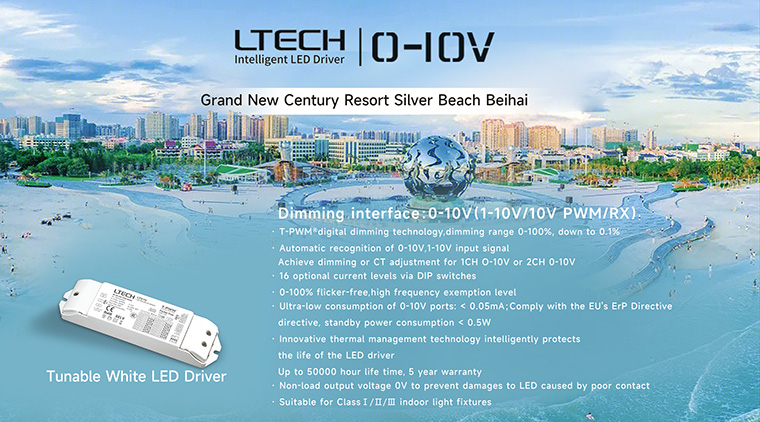 0-10V is a standard lighting protocol, under which the lamp brightness is controlled by changing the voltage of 0-10V signal. LTECH intelligent 0-10V LED drivers come with low power consumption, strong load capacity and automatic input signal recognition. The power consumption is far lower than the similar products on the market and the connected drivers on the circuit outnumber that of other brands. Importantly, the better consistency of output current is ensured. LTECH has developed a number of innovative technologies for dimmable LED drivers used in every lighting control protocol. We overcome the weakness of traditional LED drivers and improve the performance of our drivers, empowering every lighting control protocol in application generating the greatest effect.