Nowadays people pay more and more attention to the quality of life. People choose to go to upscale restaurants for dining not only because of the color, aroma and taste of dishes but also the dining environment and overall atmosphere of restaurant. Restaurant lighting design plays an important role and it is key factor of restaurant atmosphere adjustment. 0-10V dimmable LED drivers and LED controllers of Ltech allow to create comfortable, elegant and tranquil dining atmosphere for Wuxi Hongli Dynasty Restaurant, and make it better to set off the management philosophy and brand personality that proprietor intends to express through the restaurant. Meanwhile they are more energy efficient and more environmentally friendly, and reduce the operation costs of restaurant.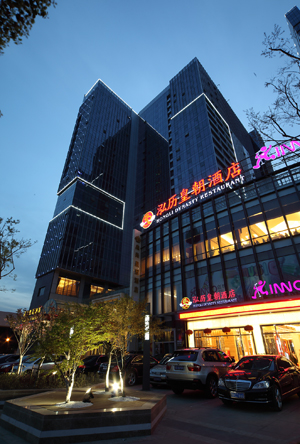 Wuxi Hongli Dynasty Restaurant is one of the most famous restaurants in China. It is a famous restaurant in Jiangsu province and a famous brand in China. Hongli Dynasty Restaurant covers a total area of 16,000 square meters, with more than 3,800 seats. The interior decoration of the restaurant is elegant and unique, providing guests with comfortable dining environment.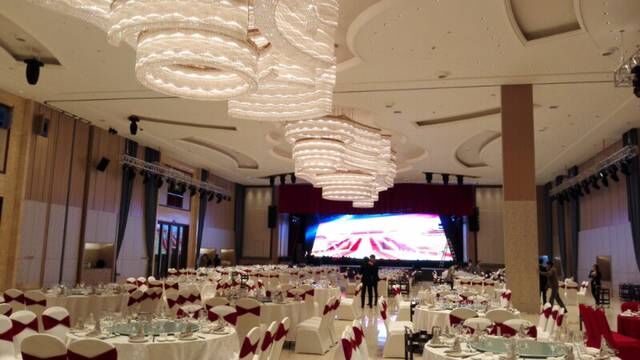 Lighting effects of banquet hall
The overall Hongli Dynasty Restaurant lighting project uses 0-10V dimmable LED drivers and LED controllers of Ltech to control partial or overall lighting uniformly, to achieve switching, dimming, scene control and other effects.
There is close connection between the lighting design of restaurant and diners' taste sense and psychology . Not only the lighting can affect the atmosphere of restaurant itself, but also can stimulate customers' dining mood. Appropriate lighting effect is beneficial to increase the texture of food, showing the veritable color of the ingredients to stimulate the appetite, to bring customers to enjoy the double treatment in vision and taste from the physical and mental relaxation and pleasure.
Ltech is China's first LED lighting controller manufacturer. Over the past 16 years, Ltech LED controllers and intelligent drivers have been applied to thousand of various engineering projects including landmarks, Theme parks, Star hotels, famous restaurants, Shopping malls etc. in the globe. Ltech insists on the principle of "Quality first, Customer oriented" and commits to provide the premium products and best lighting solutions in order to create value for customers.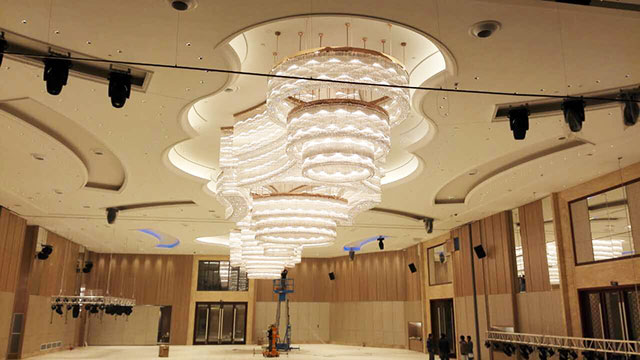 Banquet hall lighting project under construction
Banquet hall lighting effects under debugging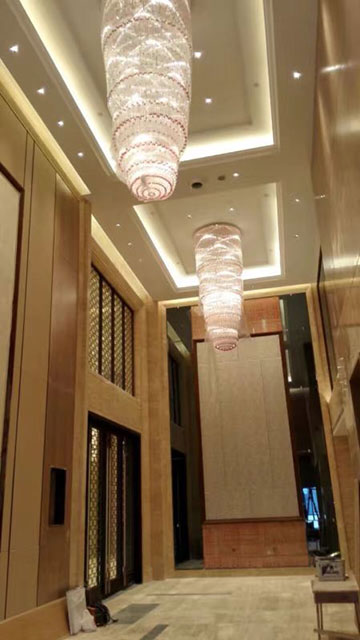 Elevator lighting effects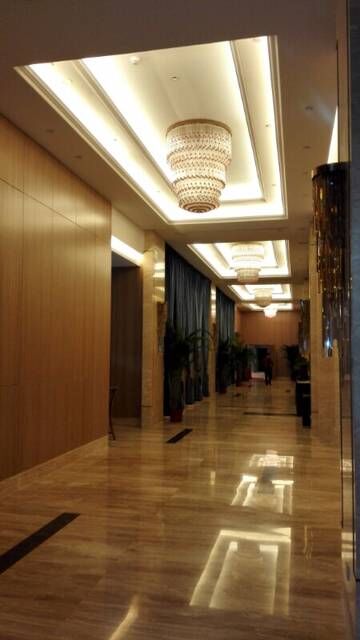 Corridor lighting effects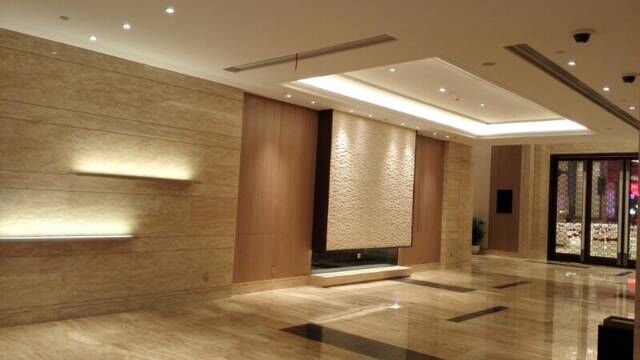 Corridor lighting effects