In recent years, "intelligence" has developed rapidly and gradually integrated into all aspects of our work and life. Home is a place that provides us with belonging and well-being. A smart home enhances our well-being, and makes our life easier and more interesting. Today, we'll share three whole house intelligent solutions for three different house types in Xi'an.
1
Whole house intelligent solution for the 2 floor apartment
Chan Ba BanDao in Xi'an
Currently, three-generation household is a relatively common family structure in China. The 2 floor apartment, located in the Chan Ba BanDao in Xi'an, is such a multigenerational housing. Combining LTECH lighting control products and smart home products, a harmonious house layout was made. The smart ways to control the house are not only friendly for seniors, but also make the house look contemporary and high-tech.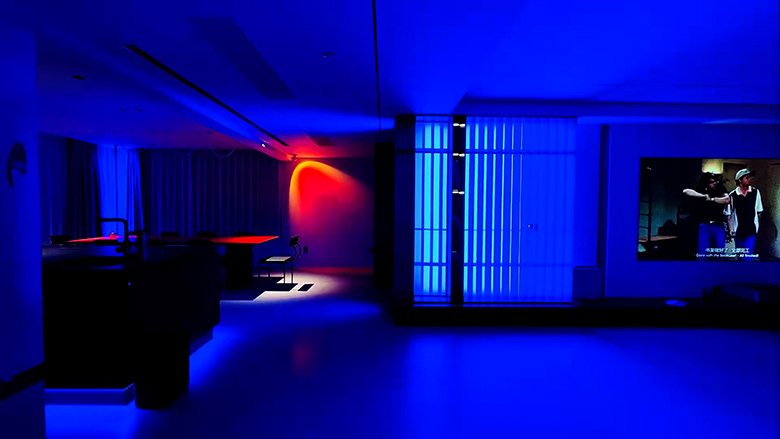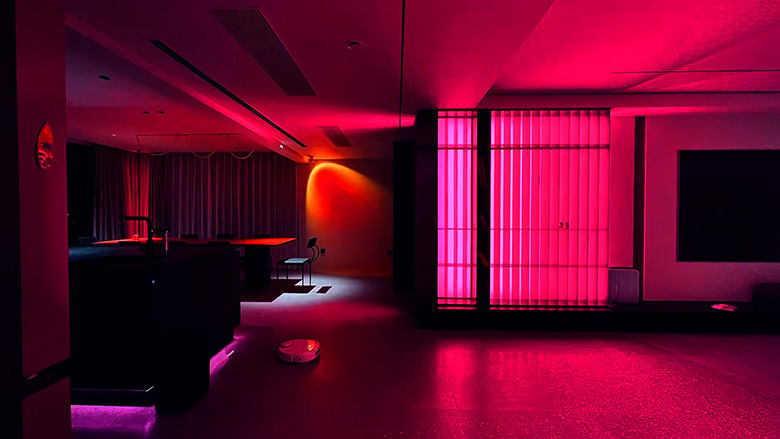 This smart home solution products comprise LTECH Super Panel and LTECH premium series smart switch panel, realizing the intelligent control of the whole house devices. These two panels both provide users with button and L-Home App interactions. Super Panel enables users to control home devices with their voice as well.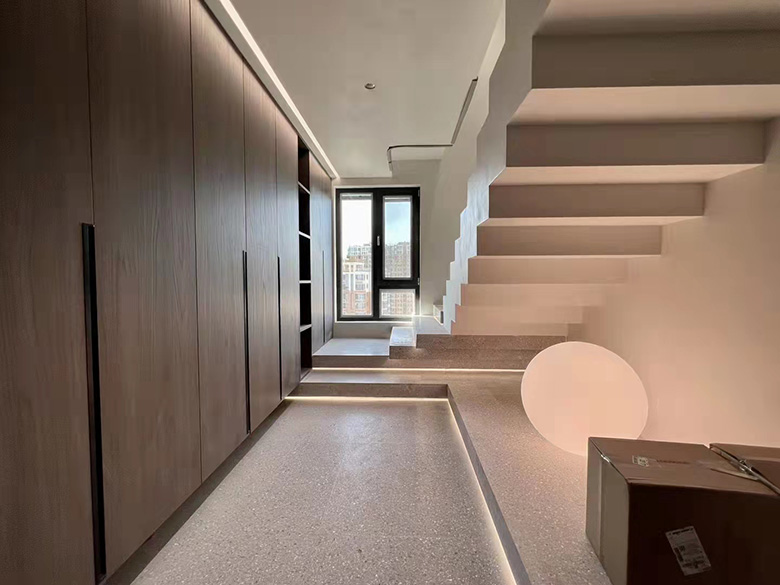 Apart from LTECH Super Panel and the smart switch panel, LTECH Bluetooth motion sensors are included, which are installed in the entrance and corridor. The sensors can accurately detect the presence of people by detecting the changes in heat and temperature. The smart gateway is also added to trigger automated scenes, in which lights and smart curtain motors will be automatically turned on.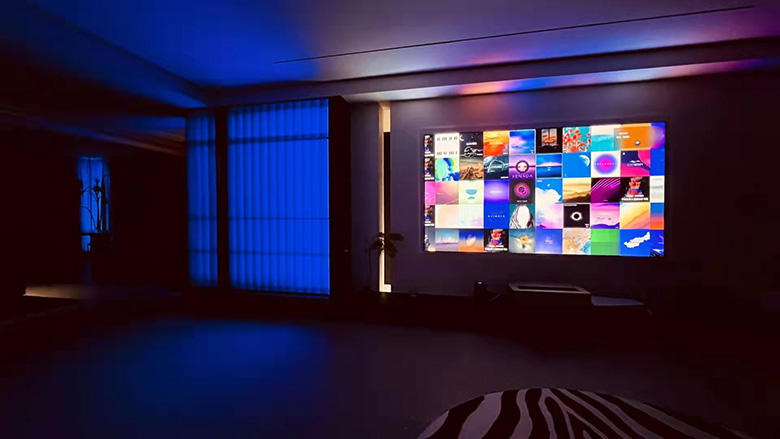 To meet the needs of young family members for entertainment and diverse activities, LTECH DMX drivers and Bluetooth 5.0 drivers are used to create different types of lighting effects, like cool theater lighting, relaxing home spa warm light, etc. With the LTECH smart curtain motor, you can easily bring the natural light in your house as you wish and execute various ideal living scenes.
Due to the large space and long distance in villas or 2 floor apartments, poor-quality signals can always happen. LTECH whole house intelligent products run on the Bluetooth 5.0 SIG Mesh system that features ultra strong networking capacity. It ensures stable communication and quick response between devices.
2
Whole house intelligent solution for the penthouse with 260㎡
Longhu Jinglin Tianxu in Xi'an
Compared to villas or 2 floor apartments, penthouses will look more spacious with simple layouts that currently gain high popularity among the younger generation . For the penthouse in Xi'an that occupies an area with 260㎡, LTECH offered a contemporary whole house intelligent solution that adapts to the special features of such emerging house style.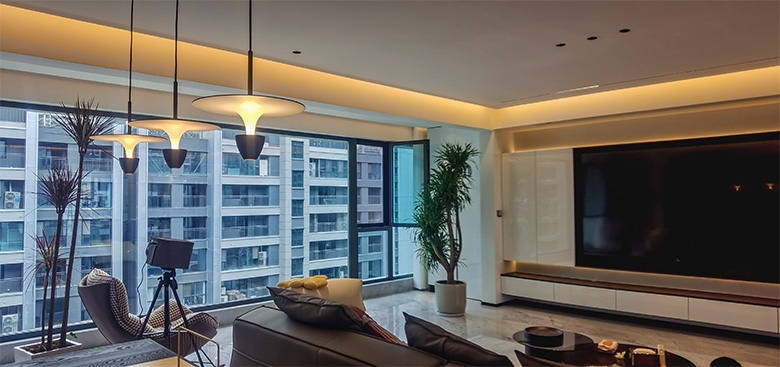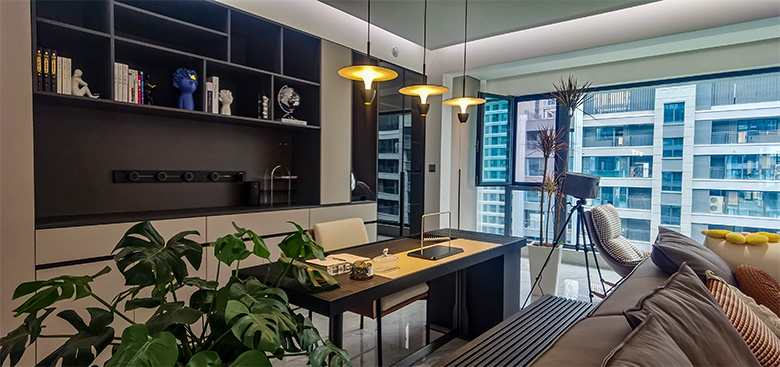 Use warm light to welcome you home, adjust to bright light during family gatherings, and emit soft warm light before sleep. These are key aspects of creating smart homes. LTECH Bluetooth 5.0 tunable white LED drivers play a crucial role in designing intelligent lighting for the entire house, making lighting "knows" your needs.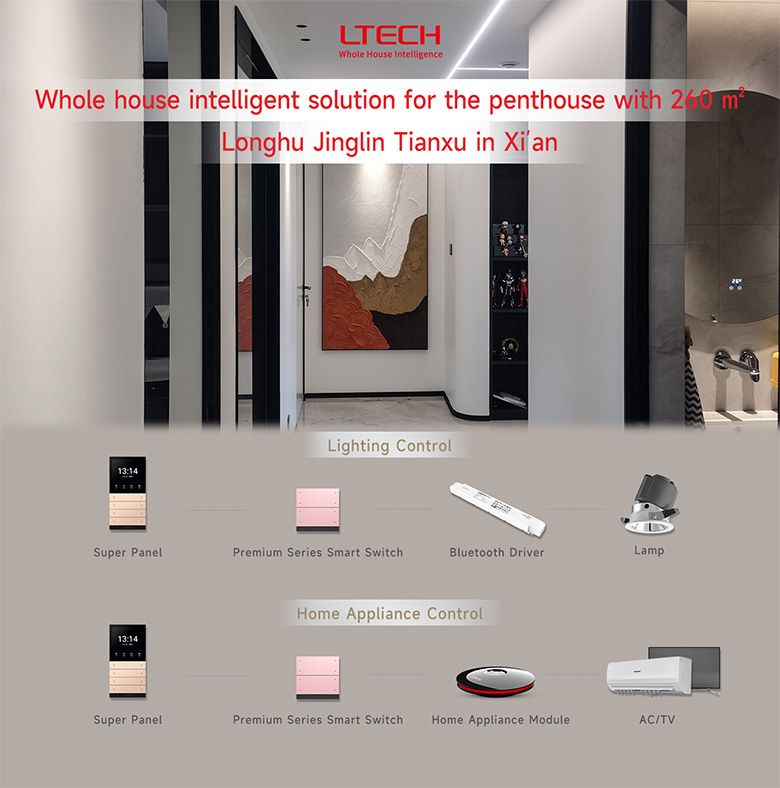 In this home space of 260㎡, LTECH Super Panel works nicely with the premium series smart switch to let occupants intelligently control the whole house in multiple interaction methods. By adding a LTECH home appliance module, different home devices like curtain motor, TV, AC can be grouped together for producing various kinds of smart scenes. Through touchscreen, button and App interaction, occupants easily get the whole house under control.
3
Whole house intelligent solution for the residential home with 210㎡
Wentou Nanxiangjun in Xi'an
Controlling the entire home conveniently and quickly is the original purpose of whole house intelligence. As whole house intelligence is becoming more common, whole house intelligent solutions are gradually adopted by more residential houses. For the home with 210㎡ consisting of four bedrooms, two living rooms, two bathrooms, LTECH offered a tailor-made whole house intelligent solution.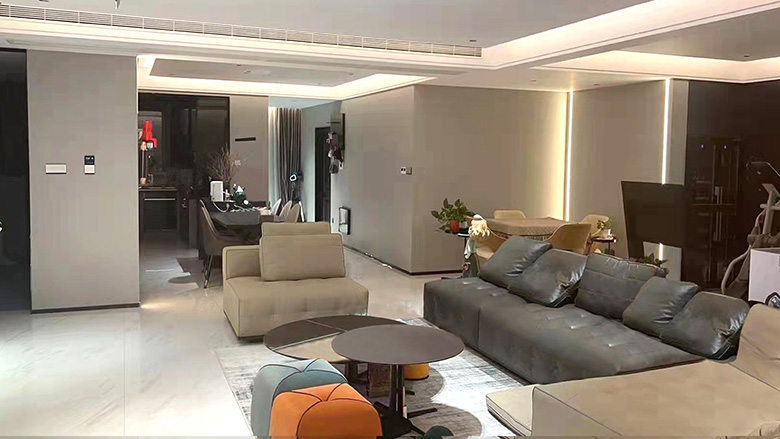 In this solution, LTECH Super Panel, premium series smart switch, Bluetooth 5.0 switch module and home appliance module are combined together to provide comprehensive whole house control for occupants. Using an iOS or Android device, occupants can easily control the devices in the entire home, as well as using a remote, wireless panel over LAN. Device group control is also supported.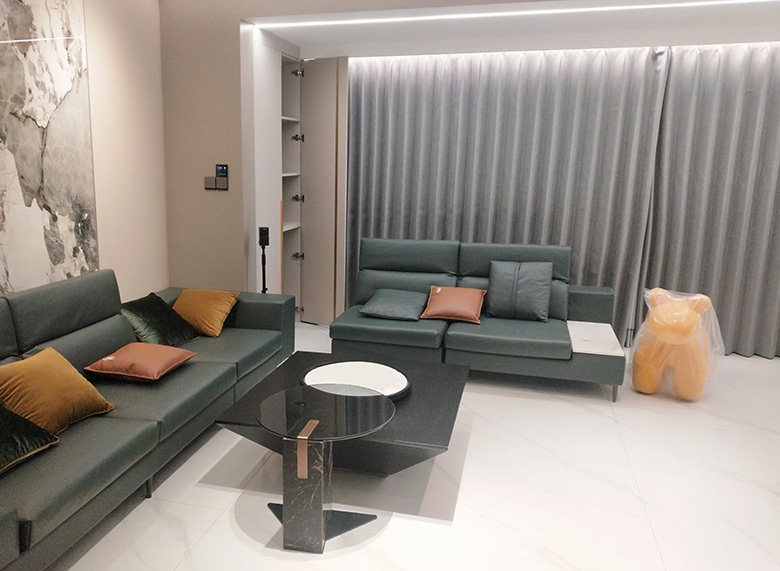 Lighting control is the most basic and important in the whole house intelligent control. Combinations of different brightness and color temperature contribute to creating different home atmospheres. LTECH Bluetooth tunable white LED drivers can be linked with L-Home App and allow users to choose the appropriate fade time and dimming curve. The drivers use LTECH's original T-PWM Super Depth Dimming Technology that can dim lights down to 0.01% and produce smooth, flicker-free lighting. The provided dimming complies with the IEEE1789 standard and reaches the high frequency exemption level.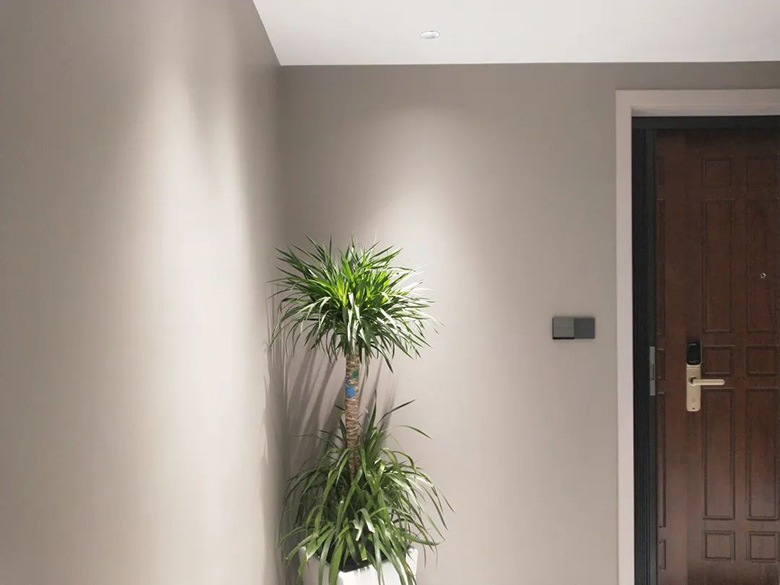 For central air conditioning control in a large house, LTECH Bluetooth 5.0 central air conditioning module is adopted, turning all the air conditioning into smart ones. By linking the central AC module to the App, users can remotely control the air conditioning and realize the scene linkage. Such a simple whole house control method is friendly to new smart home users and let them have so much fun with smart control.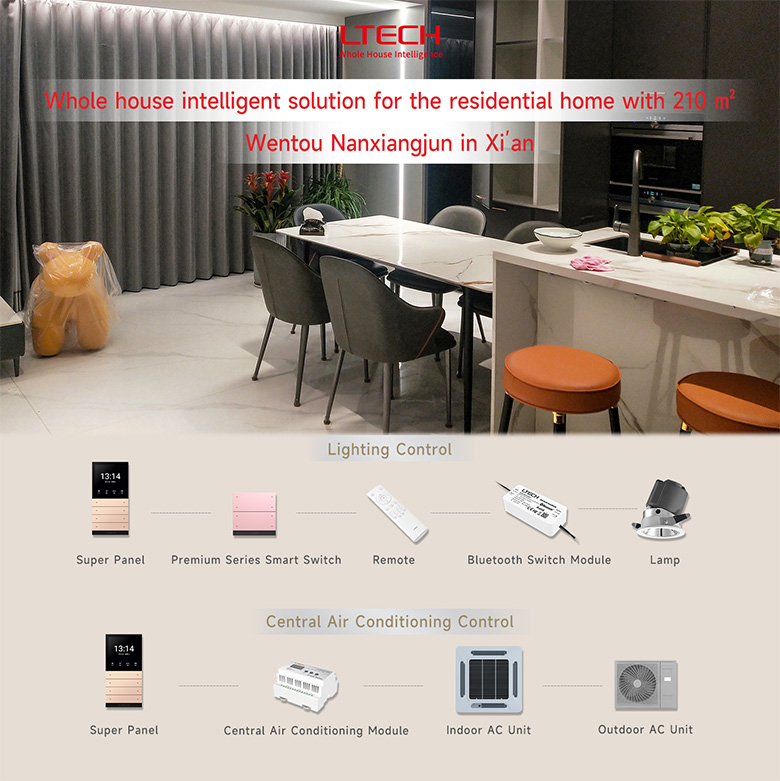 LTECH is a high-tech enterprise focusing on the intelligent lighting control. It has always adhered to technological innovation and keeps innovating in the field of intelligent lighting. So far it has developed three products lines "LED Lighting Control System", "Intelligent LED Driver" and "Whole House Intelligence", which meet the needs of intelligence for lighting enterprises, commercial spaces and residential homes. LTECH products have great flexibility of integration with various third party control system hardware and so far it can combine with Amazon and Google IoT platform through cloud connections to provide users with one-stop AIoT ecosystem solutions.