Suzhou is regarded as private wealth of oriental civilization. Having a reputation of being called the "land of plenty", it was dubbed "Venice of the East" by Marco Polo. Humble Administrator's Garden, Mountain Villa with Embracing Beauty and other 7 Classical Gardens of Suzhou were included in the World Heritage List. Park Hyatt Suzhou, presents the rich culture and history of traditional Suzhou Mansion , having been opened on May 29, 2020.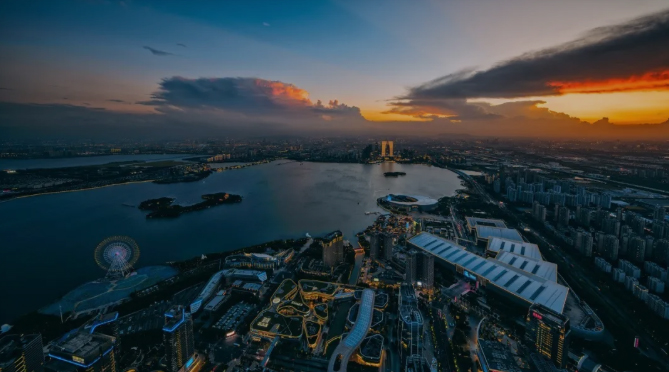 Jinji Lake
Park Hyatt is Hyatt Hotels Corporation's most lavish and luxurious brand, and Park Hyatt Suzhou is the first hotel that Golden Mantis invested, which is the top decoration company in China. Park Hyatt Suzhou was created by New York architectural firm, Kohn Pedersen Fox, and the interior by world-known design firm, Hirsch Bedner Associates. LTECH was so honored to be the intelligent LED driver supplier of Park Hyatt Suzhou, contributing a little bit to this luxury hotel.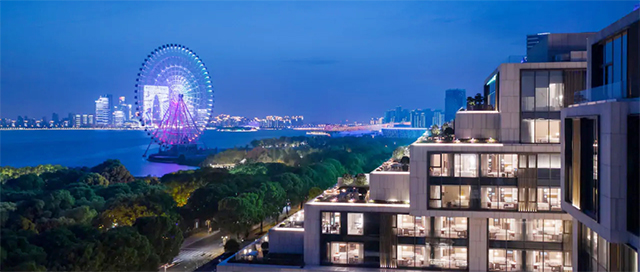 Unique outdoor terraces
With traditional Chinese gardens as the core, Park Hyatt Suzhou, takes on a traditional Suzhou mansion in a contemporary version.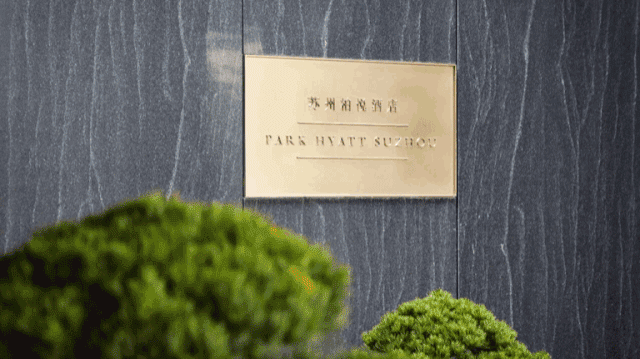 Exterior
For the public space design, the spacious lobby does not have to be traditional, but to be the quiet and chic Antechamber. When guests enter the hotel from the Antechamber, they will be attracted by the unique design of the folding screen. The hidden lighting design and natural light have been perfectly combined, with clear primary and secondary distinct and rich changes.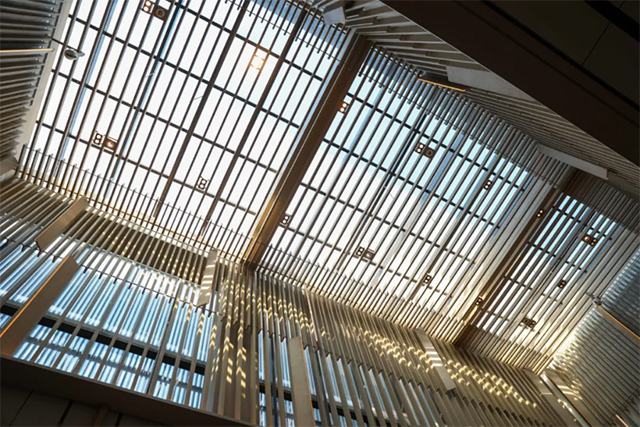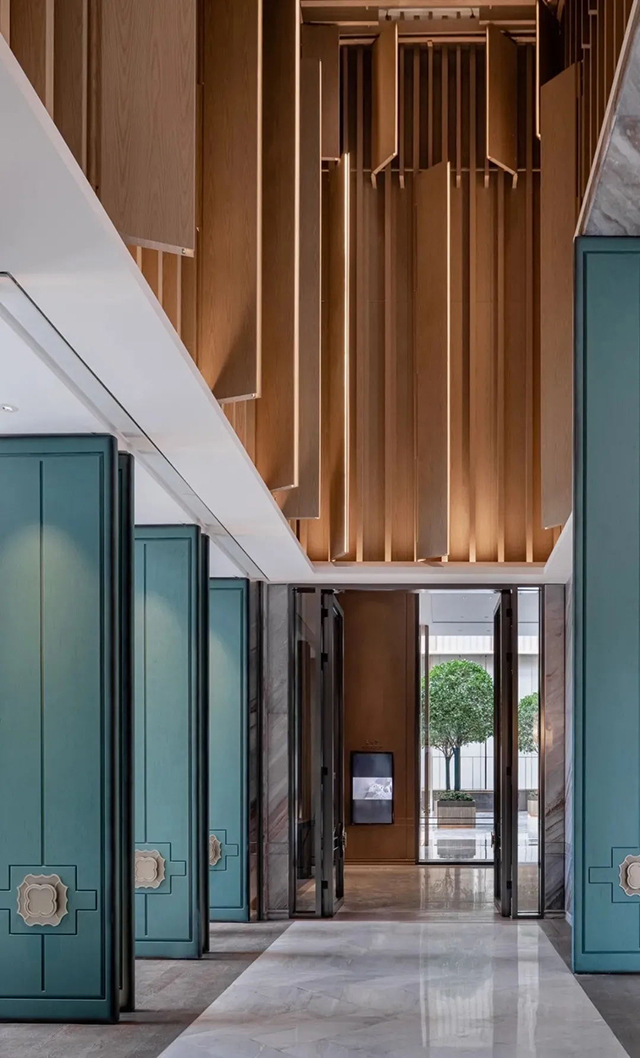 Antechamber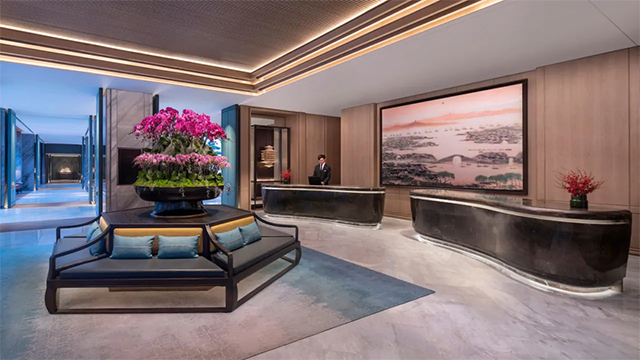 Lobby
Park Hyatt Suzhou houses 178 elegant rooms with elaborate layouts , where living, dining and study areas are cleverly divided by lighting.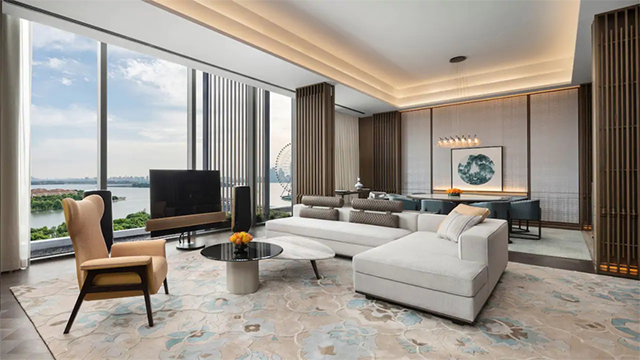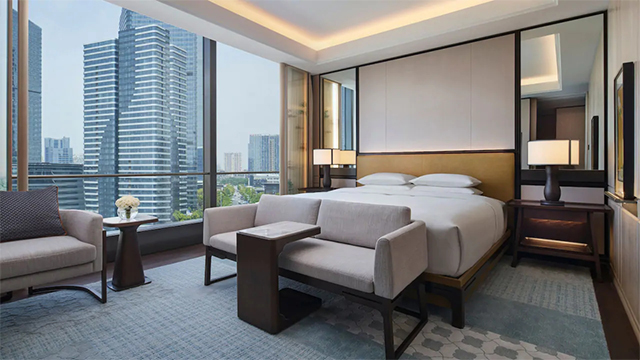 Presidential suite
In the relaxing area, the soft light belt is arranged in the groove ceiling, and delivers bright and soft light, which makes people feel warm and comfortable. In the activity area, the unique light is carefully matched with the painting, making the room more lively under the background of low brightness of warm -tone lighting.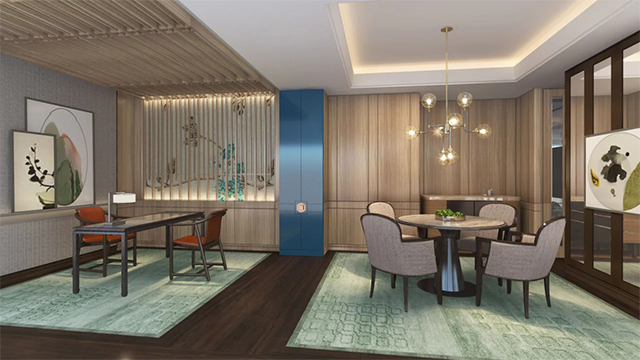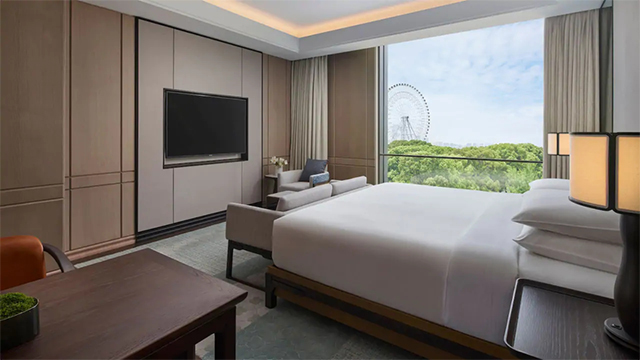 Suite
You can enjoy a delectable range of exquisite cuisine served by Park Hyatt Suzhou. LTECH's intelligent LED drivers can dim down to 0.01%, which meet the diversified needs of light intensity for three different styles of restaurants. The accurate and smooth adjustment of lighting create a three-dimensional sense for the restaurants.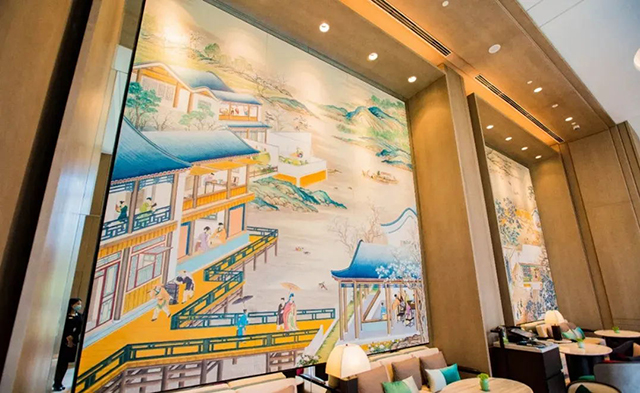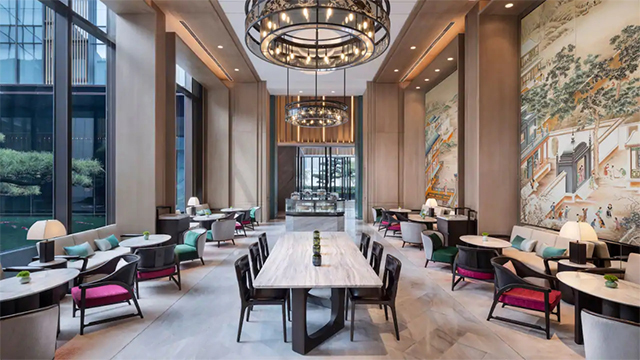 Living Room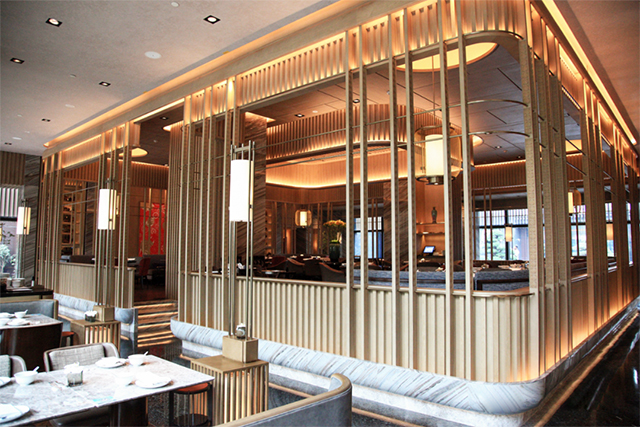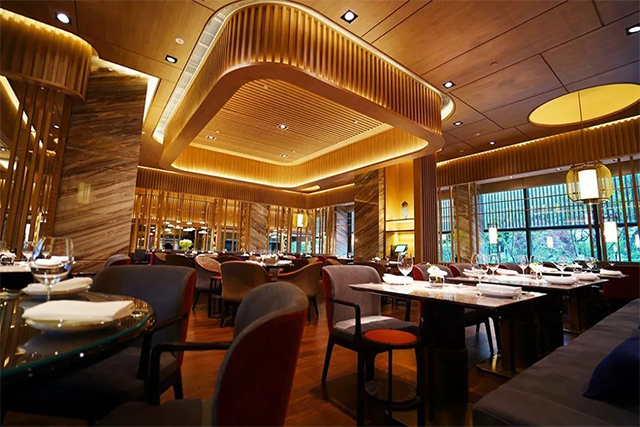 Xizhou Hall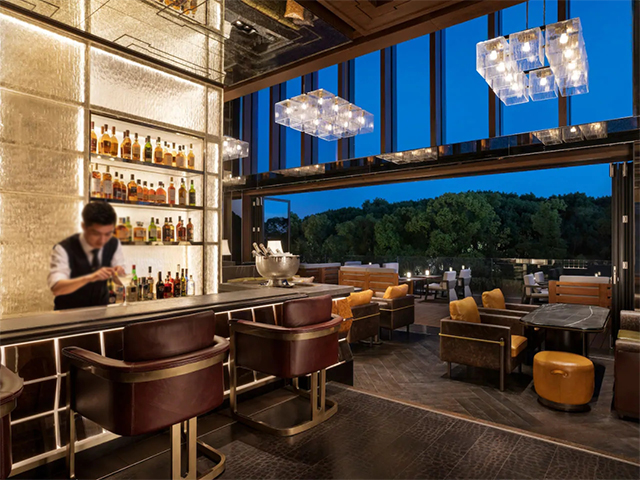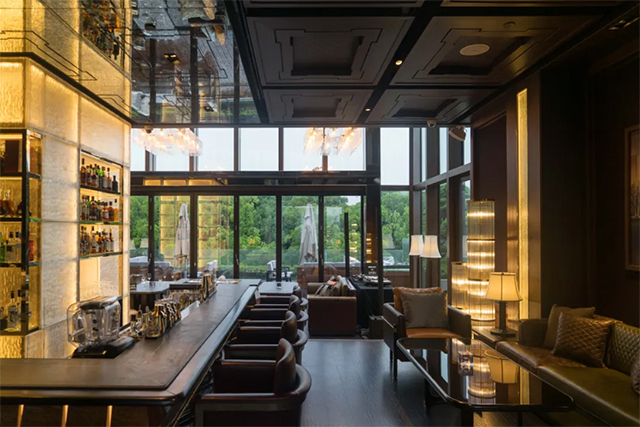 Apartment 208
In addition, the hotel has a grand banquet, covering an area of more than 2400 square meters. With bidirectional natural lighting, the banquet uses the crystal lamp with osmanthus shape. In the relatively spacious space, make reflection between natural light and crystal chandelier lighting to fill up the space with lighting, looking vigorous, steady and quiet. LTECH intelligent LED drivers achieve high frequency exemption level that allows smooth and continuous flicker-free images even under the slow-motion video.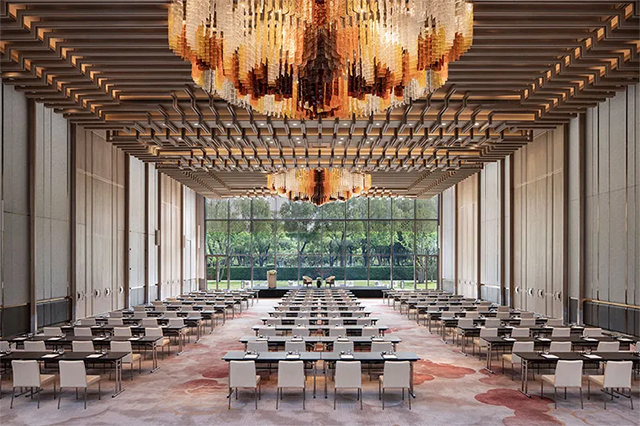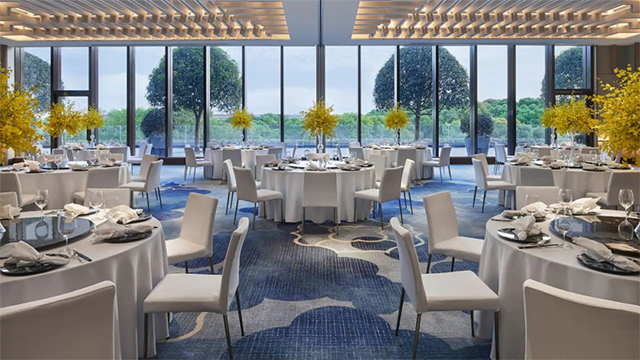 Banquet Hall
Pool is not a precise working place. For swimmers, pool lighting should provide safety protection firstly .The use of spotlights provide accent lighting that effectively controls the veiling reflection on the water so as to ensure a comfortable and secure lighting environment without visual interference.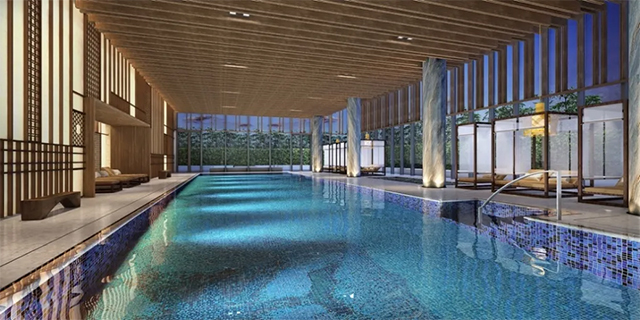 Pool
LTECH Offers High-quality Products

Park Hyatt Suzhou applied LTECH DALI, 0-10V, and DMX intelligent LED drivers to achieve perfect lighting effects.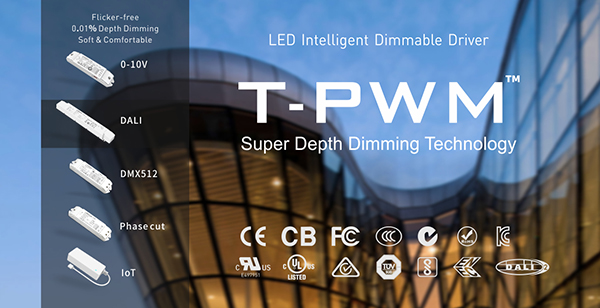 As a leading brand in intelligent lighting industry, LTECH has participated in many bid projects of museums, hotels, commercial buildings and public construction. The original T-PWM super depth dimming technology with the dimming range down to 0.01%, satisfies different needs in different scenes so as to create a comfortable lighting environment. Furthermore, LTECH drivers achieve high frequency exemption level that solves the chromatic problem in general dimming and ensure the best color rendering index of light fixtures, which greatly satisfy customers and help win the bid for projects. LTECH products have always become a great choice for commercial lighting.