What's your ideas in fast fashion brand? Zara? H&M? Newlook? Or Topshop?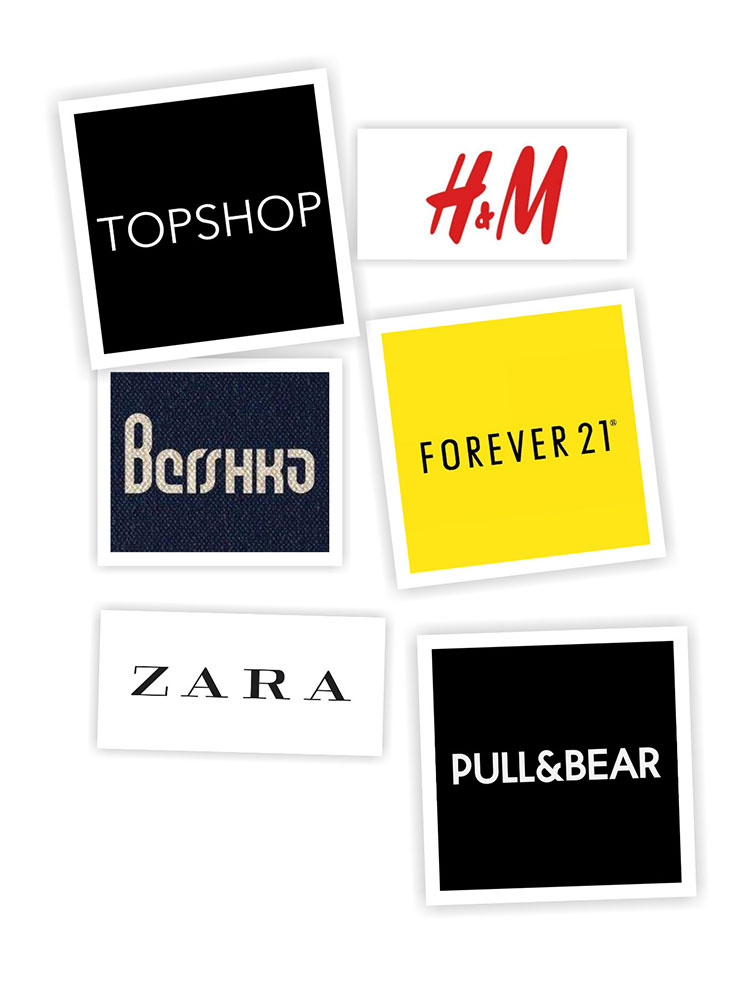 Urban Revivo(UR), started in Guangzhou in 2006 and it has opened more than 200 stores in China & overseas.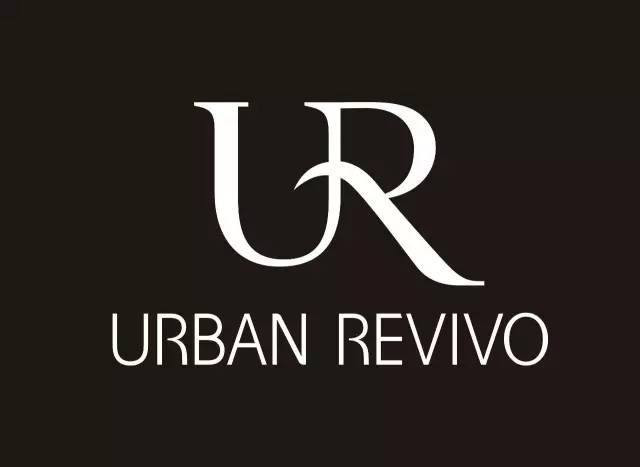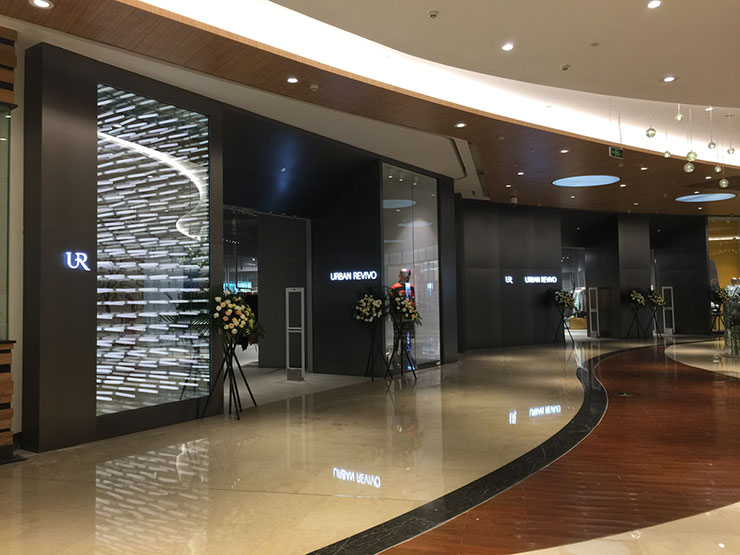 In the autumn of 2018, UR combined the lighting art and launched a new fashion wave at UR Shenzhen Huangting flagship store in the CBD center in futian, Shenzhen.UR Shenzhen Huangting flagship store is different from other stores in that it adopts a fixed style with brown gold as the main feature, and was filled with "advanced grey" as a whole, which brought a new brand image to customers.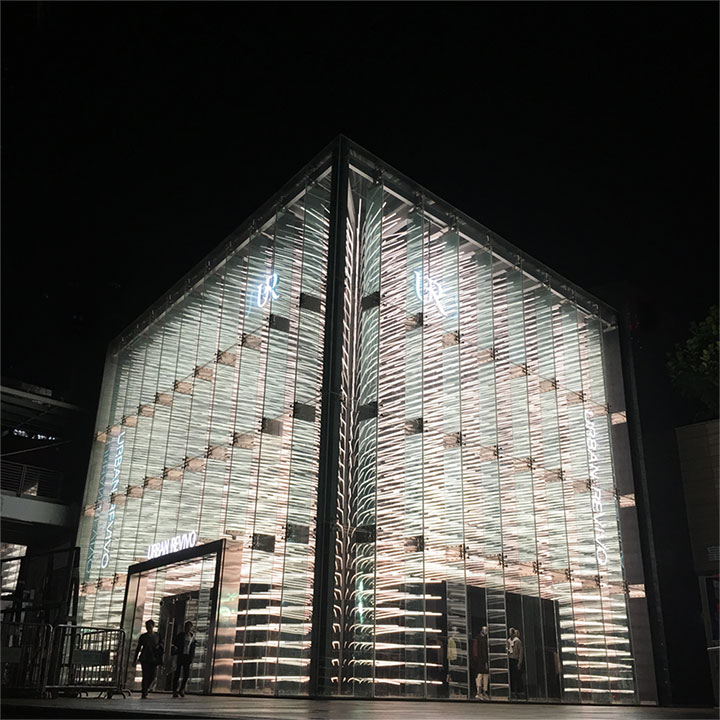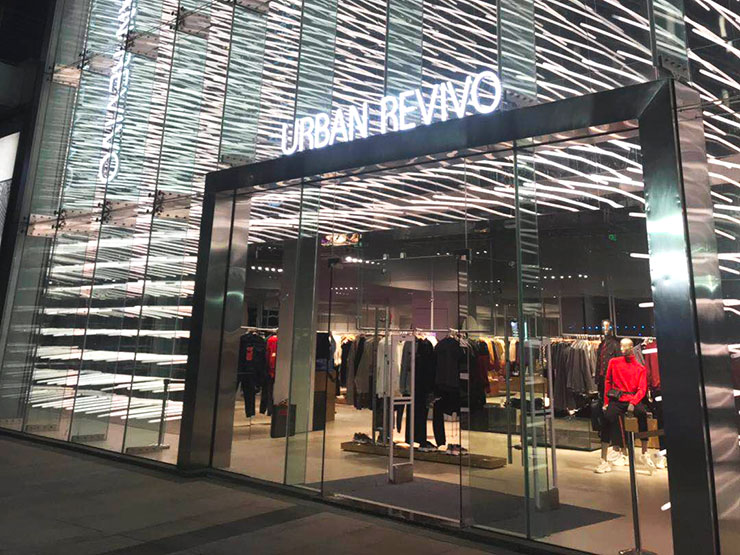 LTECH provided a full set of commercial lighting solutions ( DMX512 master + DMX512 decoder) for UR shenzhen huangting flagship store.Especially the iconic exterior wall. The lighting effect is edited and changed by LTECH DMX control system. Thousands of LED strips was achieved the wave tumbling effect and messy flashing effect in different time sections. And worked with the LTECH DMX/RDM decoder, 0-100% dimming range and exquisite dynamic lighting effect could be achieved, so that the spatial light tone, saturation and brightness could be adjusted more accurately, making the whole outer wall full of fashion sense and attracting enough eyeballs.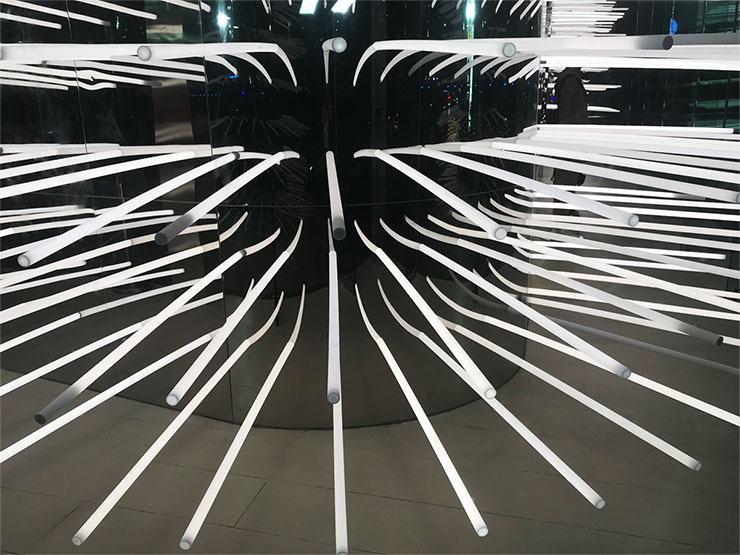 the wave tumbling effect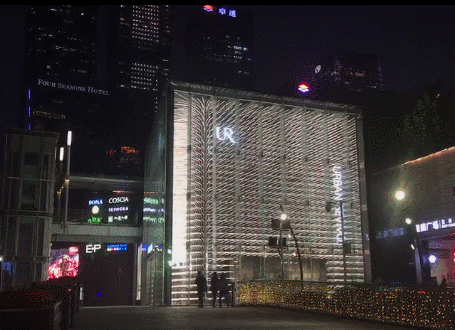 the messy flashing effect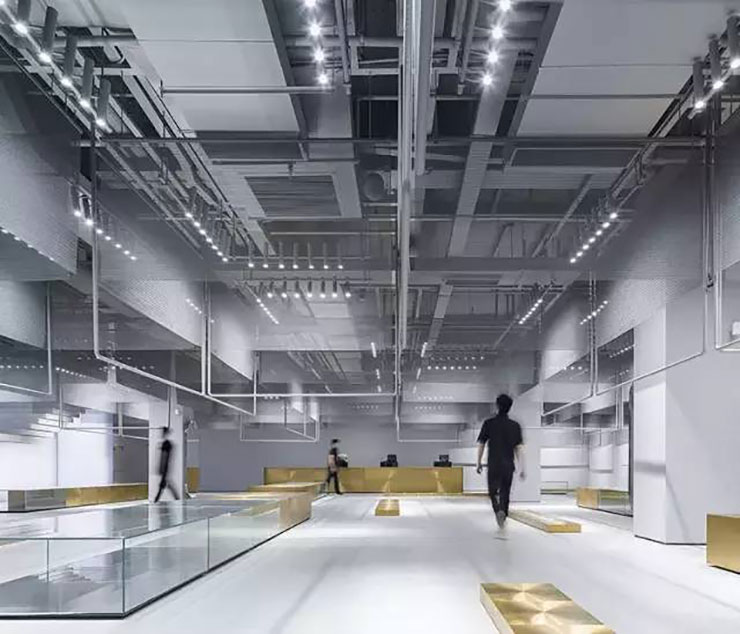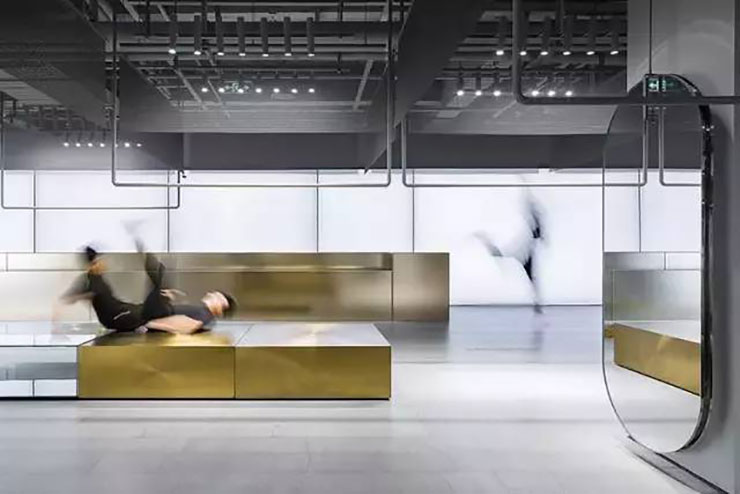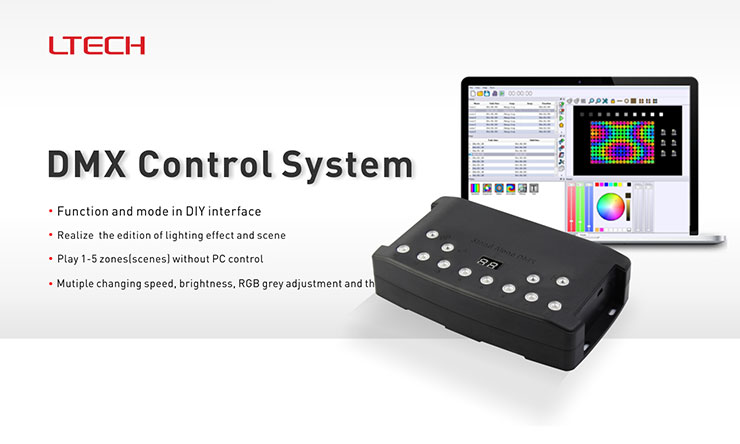 The full set commercial lighting solution offered by LTECH is to provide an excellent space-experience, a better communicating place, as well as various participatory experiences, and jointly form the place culture of the mall. LTECH commercial lighting solution is playing an essential role.