Pullman in Zhonghui Suzhou locates at Xiangcheng Financial Center, next to Suzhou North Railway Station, about 20 minutes by car to Suzhou Industrial Park, surrounded by shopping malls and CBD.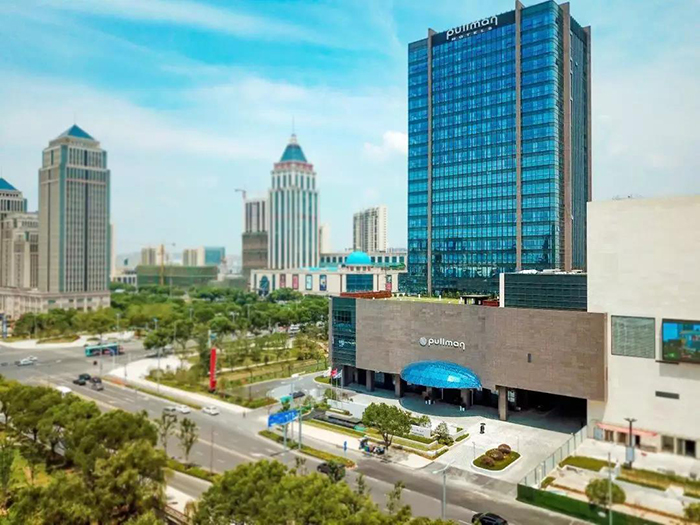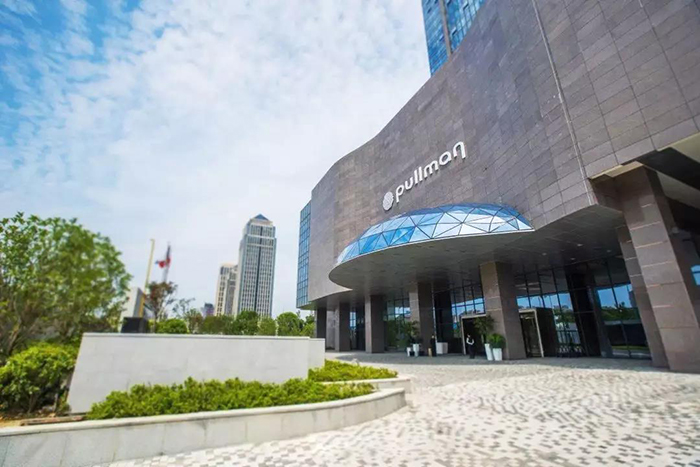 The exterior of the hotel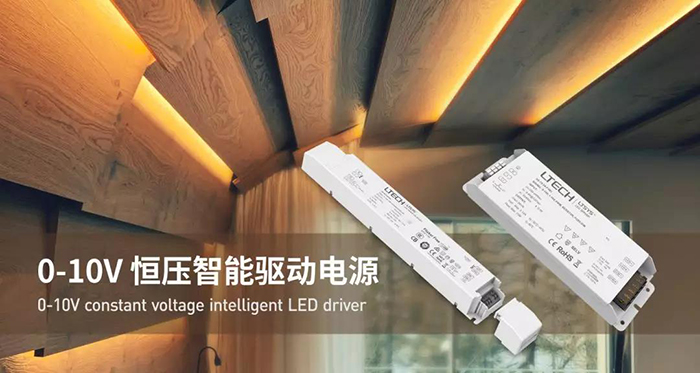 0-10V constant voltage intelligent LED driver
LTECH is honored to be the LED Driver supplier for hotel lighting. Now let's enjoy the exquisite lighting in Pullman.
Pullman is a high-end international hotel brand under the Accor Group. Most of them are five-star hotels and resorts located in vibrant international cities and popular tourist attractions. And in recent years, Pullman also became the first choice for LTECH Annual Party.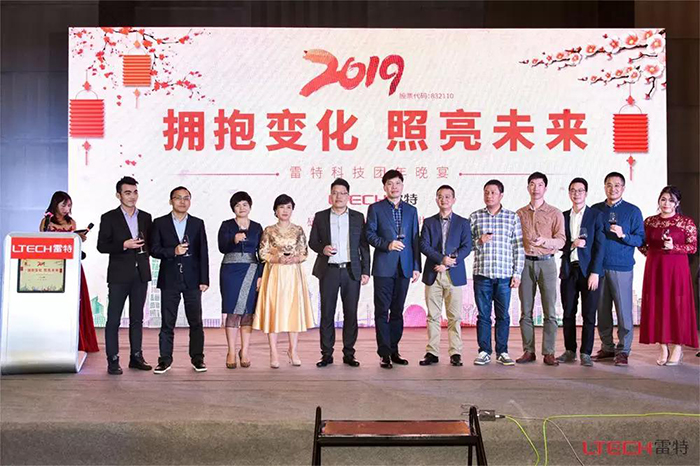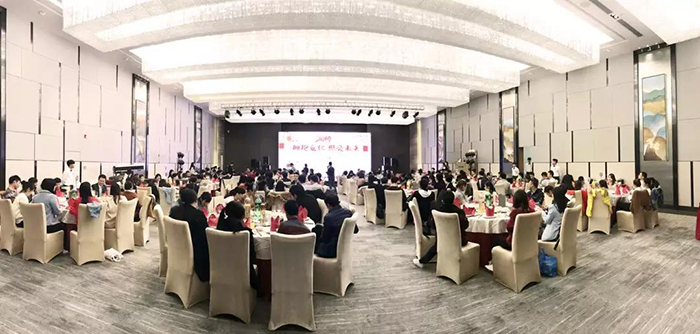 01
Lobby
When step into the open lobby, visitors can feel the bright but soft lighting. Every detail reflects the ingenuity and care at design. LED strips are widely embedded in the ceiling of lobby, which reflects with the pendant lamps to create a sense of space and give visitors an infinitely extended visual experience.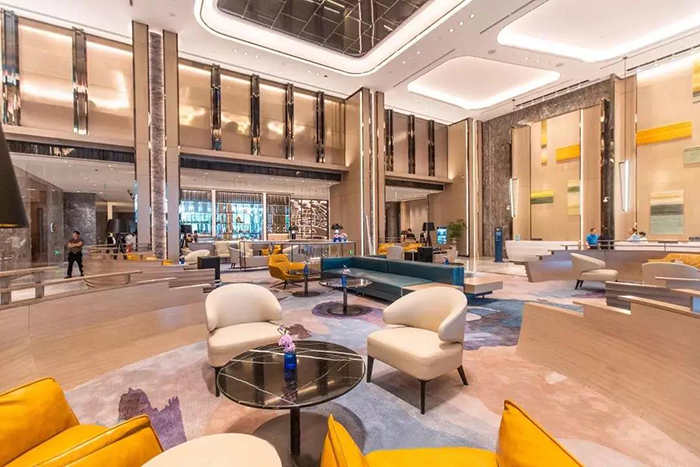 The lobby
02
Dining Hall
Hotel establishes 2 unique theme restaurants, which offer guests palatable food and incredible dining experience. The dining hall combines decorative and functional lighting, showing the lighting effects within the contrast of bright and dark .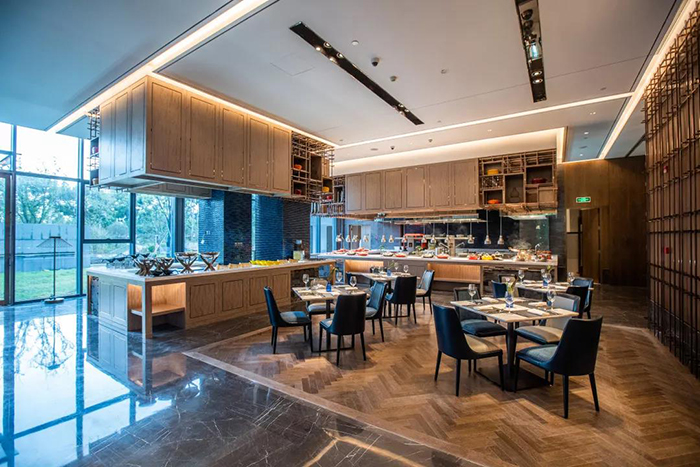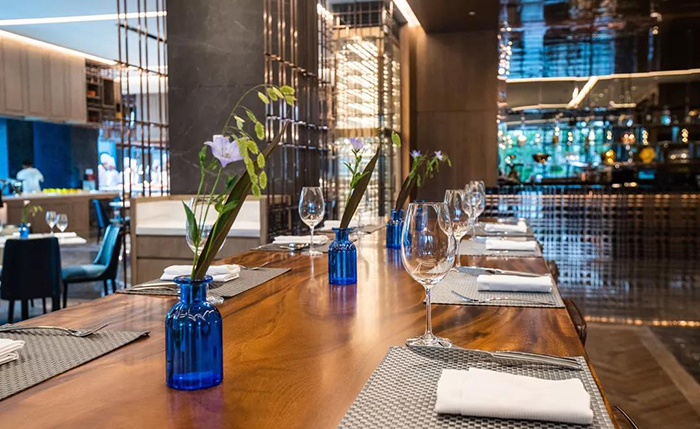 Pearl cafe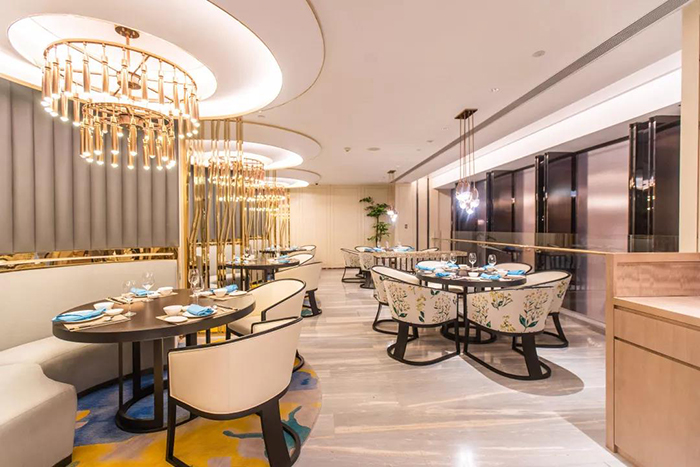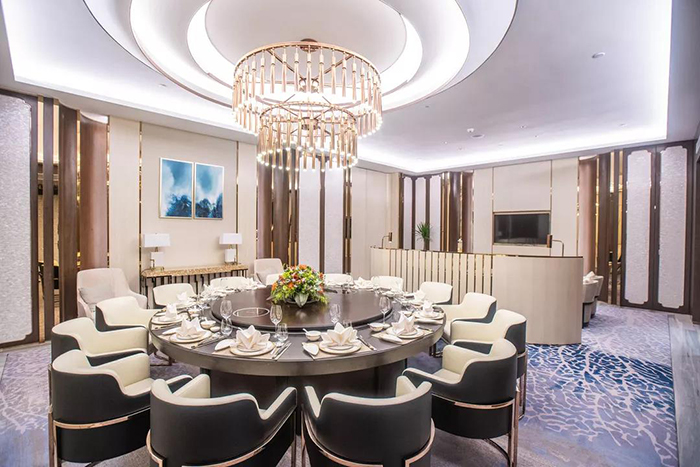 Liu yuan Chinese restaurant
03
Stair
A large number of led strips are used in the stairs and corridors, the layers of lights at steps act as a guide to make light changing between people movements. The lights and shadow forms an interesting game like lights chasing visitor's ankles.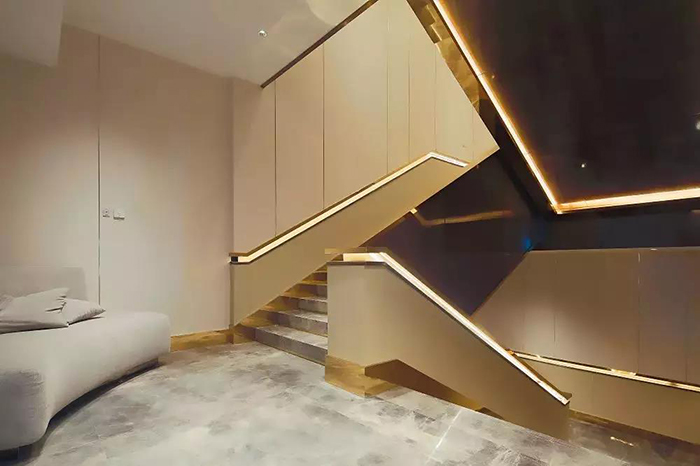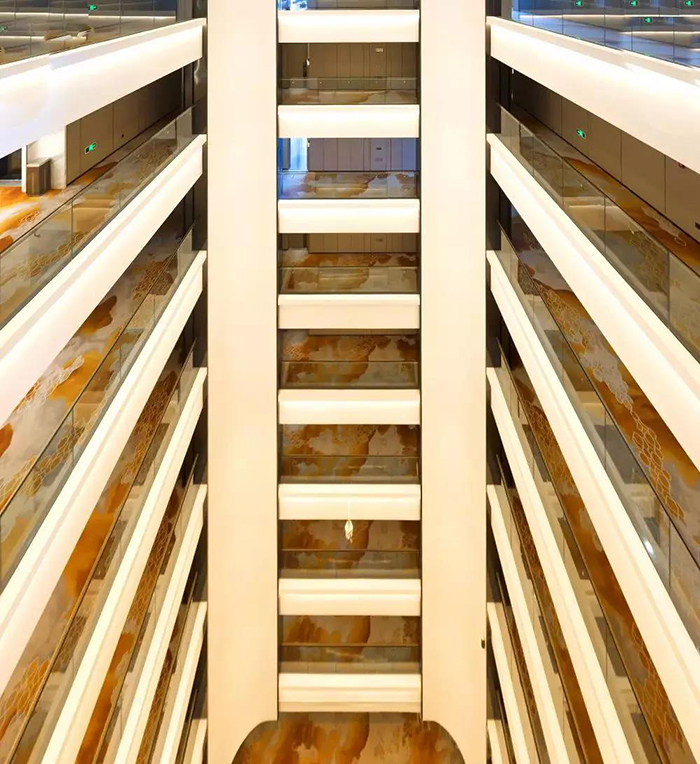 Stair and corridor
04
The room
Totally 414 rooms, instead of flatulent and intentional furnish and decorate, the lighting designer skillfully matches spotlights and led strips at each room, creating lights slightly fall in the corners and sofas, where guests can best relax their body and mind.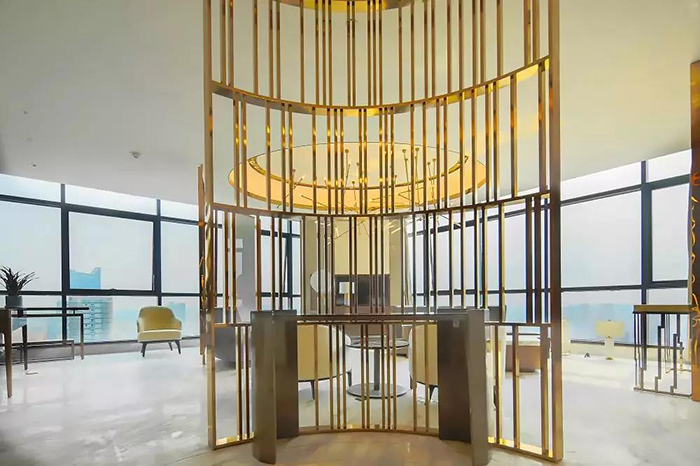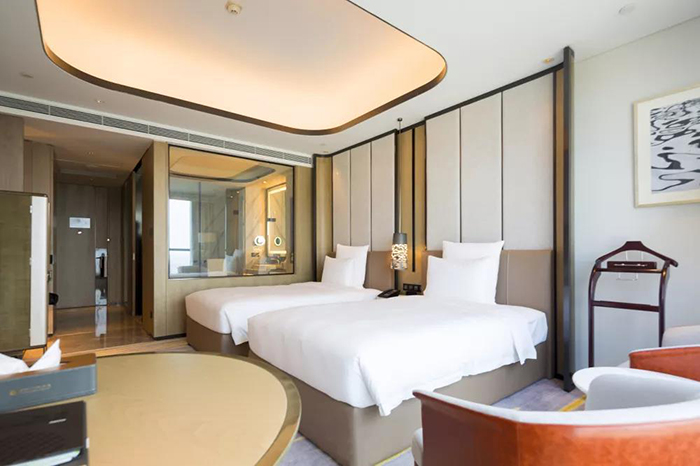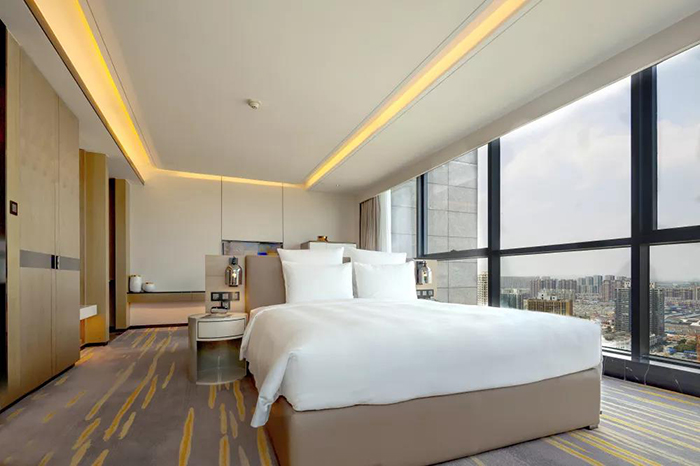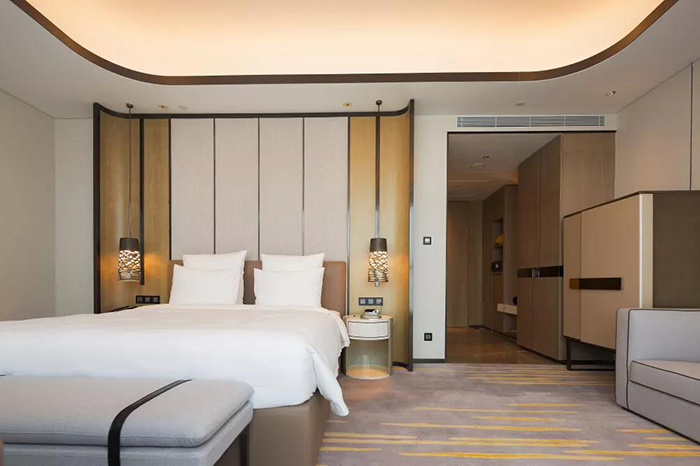 Presidential suite/room
05
The banquet hall
The banquet hall features a new banquet style - 360 degree 4D holographic projection technology to bring guests an immersive banquet experience. At the same time,the crystal chandeliers and the light make reflections in a relatively empty space, which makes the whole space full of vitality and calm.
Holographic projection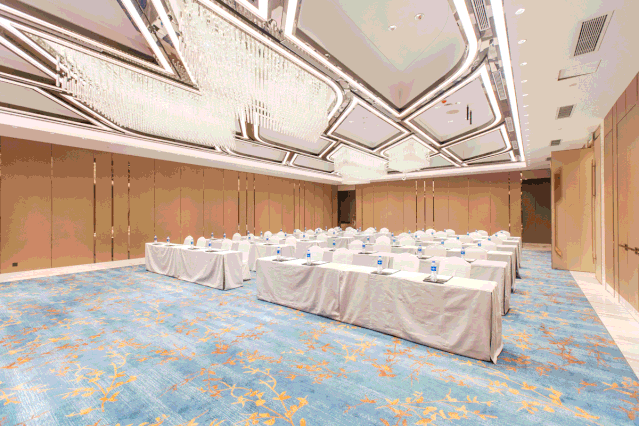 The banquet hall
06
Case summary
In this Pullman Hotel, LTECH is responsible for all lighting control. All led strips are smartly controlled by Ltech 0-10V constant voltage drivers and achieve the perfect presentation above.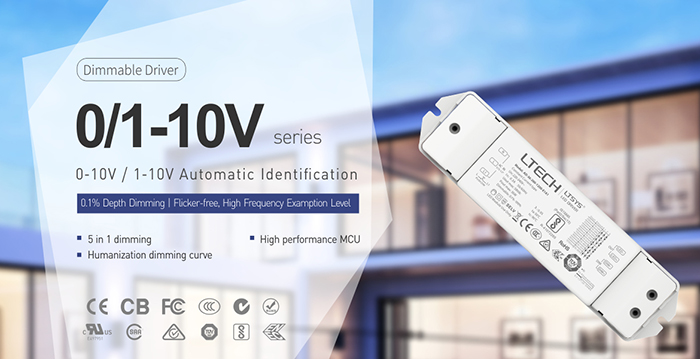 LTECH original T-PWM Super depth dimming technology creates a stepless and subtly lighting change. Visitors can't even feel the brightness changing;
It can achieve a depth dimming from 0.01% to 100% to meet the diverse needs for light intensity in different areas in hotel;
People would easily get a sense of anxiety and discomfort under long time stroboscopic lighting. While Ltech non-flicker dimming technology would effectively solve above problems,thus improving customer intimacy and hotel's rate of return to live. Besides,there's no moire phenomenon at shooting photos and high-speed photography under slow motion, pictures and photographic effect will be more perfect;(For more information about stroboscopic, click here)
Using the most advanced digital circuit design, with built-in high-performance MCU, supporting 5 in 1 dimming, 100% compatible with dimmer and control system of various brands in market to provide the most powerful choice for commercial lighting.