Video
In today's case study, we are going to introduce you Mercure Bali Legian Hotel. Let's have a look on how Mercure Bali Legian Hotel stands out among hotels in Bali, which has an incredible collection of world-class and luxury hotels.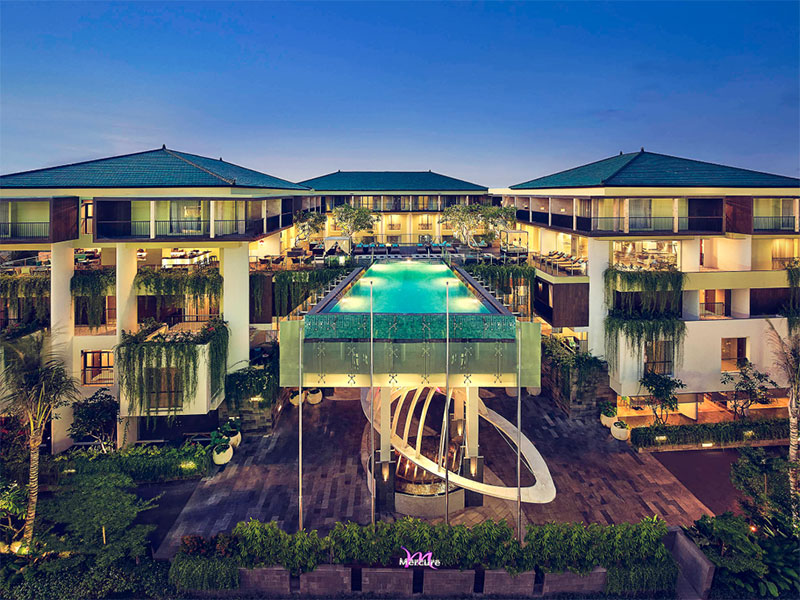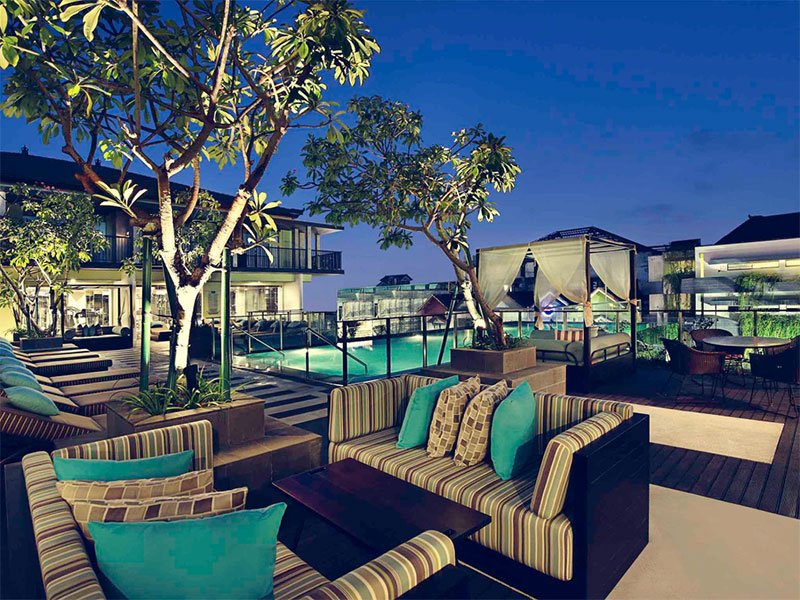 Hotel Exterior
Strategically located in the Legian area, Mercure Bali Legian Hotel is close to the surrounding places such as Legian beach, where you can enjoy stunning beach views and relax your mind and body. In the public area, LTECH Phase-cut dimmable LED drivers are applied to achieve ultimate dimming and multiple lighting scenes in different areas of the hotel, creating a romantic atmosphere that fills with quality light and well-being for guests.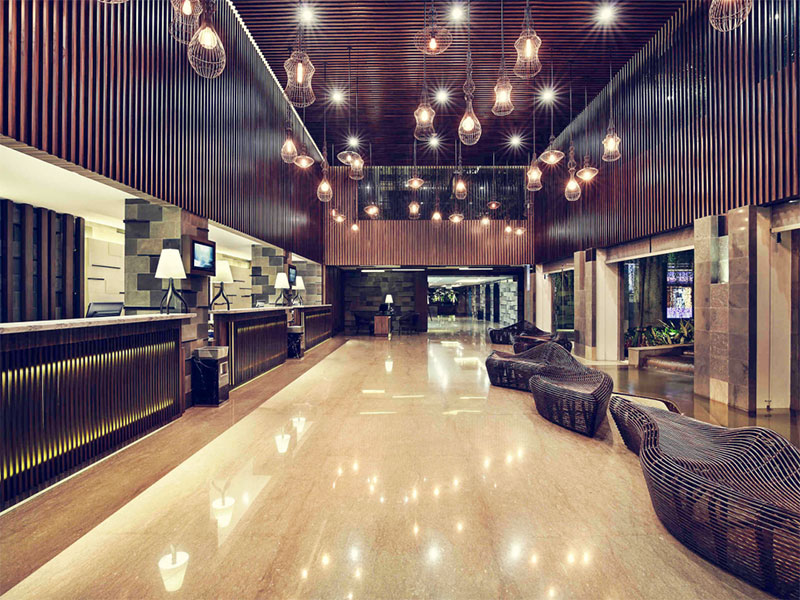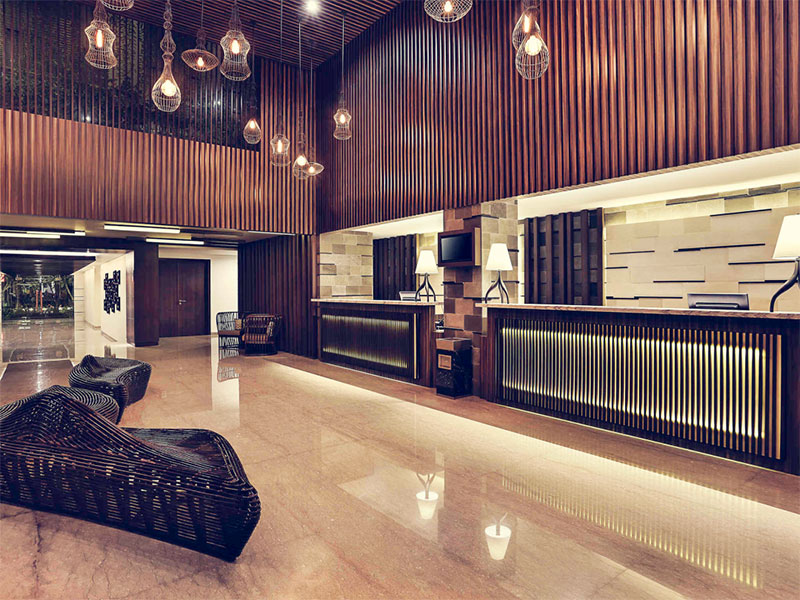 Lobby
The hotel lobby as the largest and most communicative area in the hotel, it makes hotel lobby lighting design especially important., while delivering the quality light with no flicker in lighting design is a must. When people come into the lobby, they will first see the the modern downlights, which reflect with the indirect lighting from the reception desk. The light is bright with soft color tones, bringing about a sense both of fashion and stability for guests here.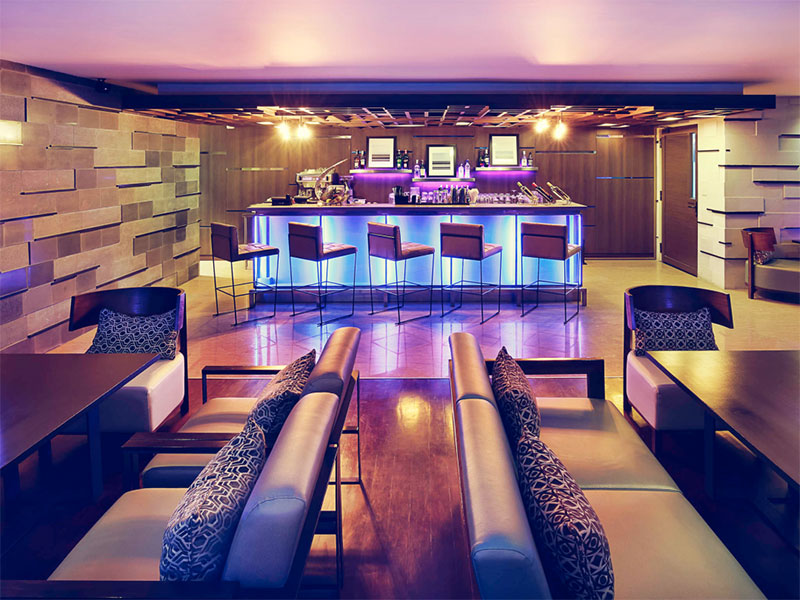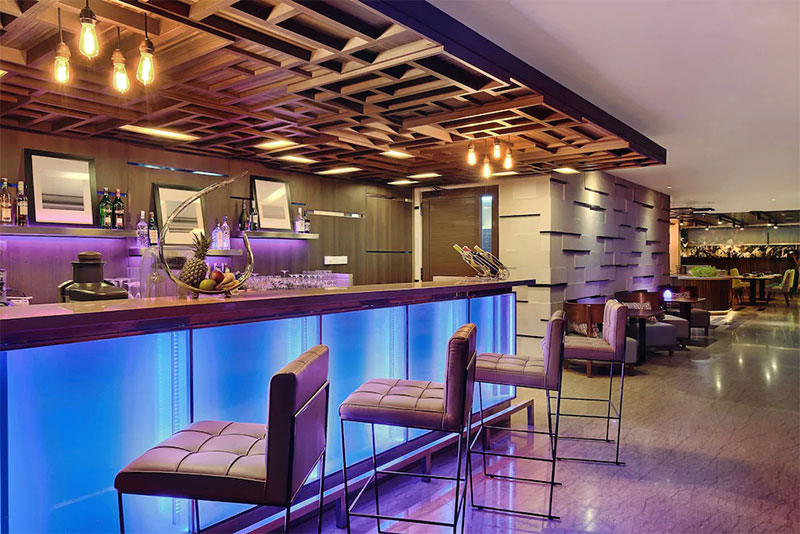 Bar
The bar on the side of the hotel lobby, through the proper use of different lighting colors, elevates the mood and vitality of every guest coming from afar, and starts their holiday life.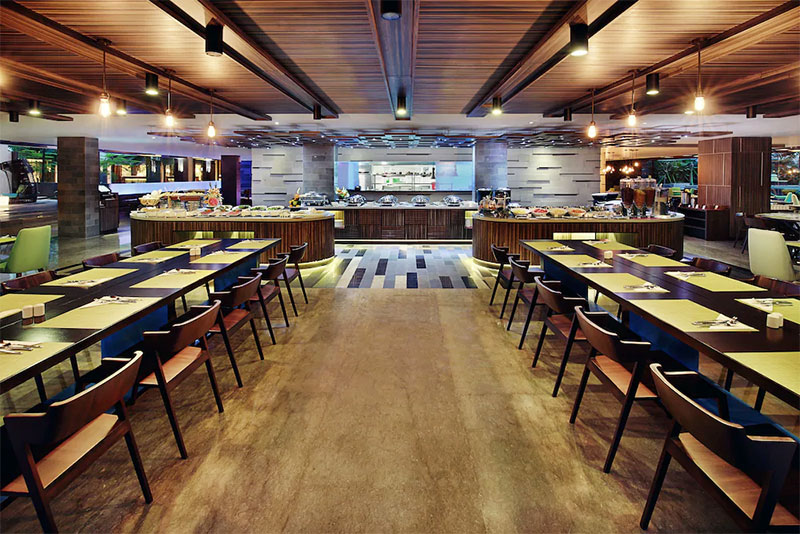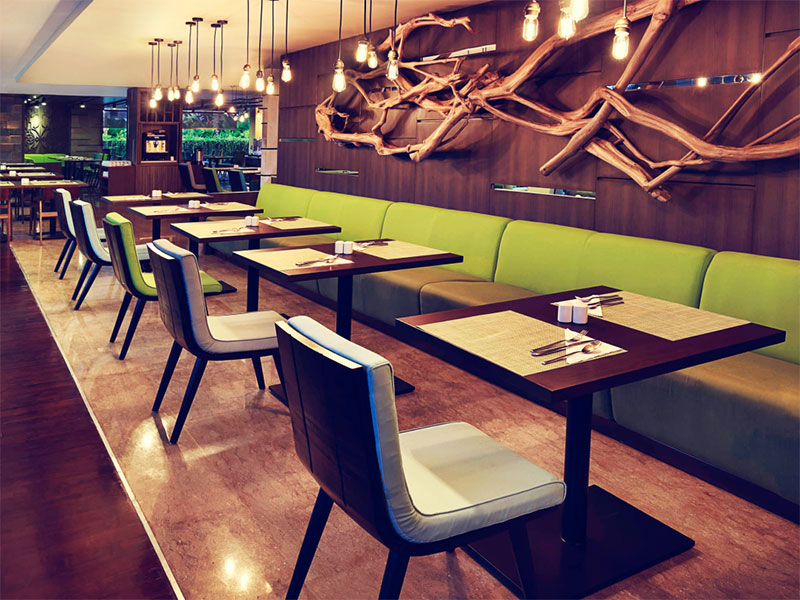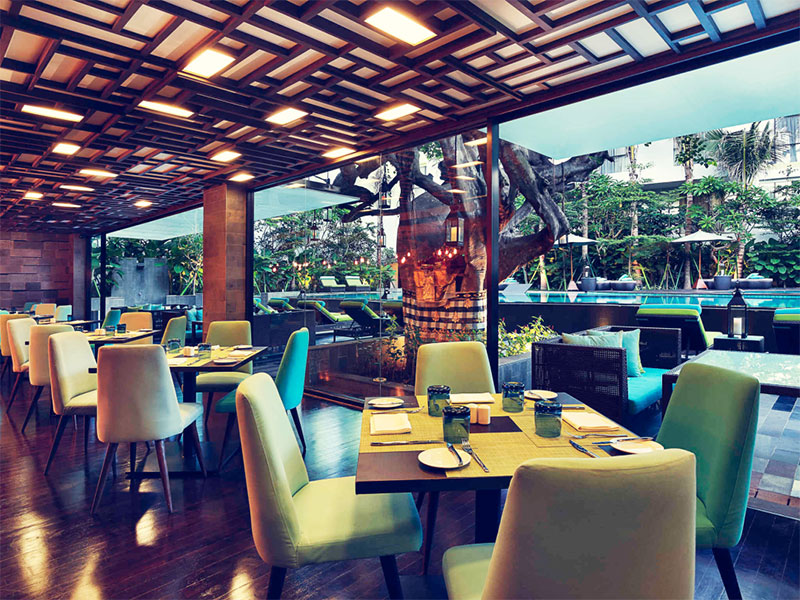 Restaurant
The hotel restaurant serves guests to replenish their energy after having fun. With the combination of magnetic lamp, chandelier and flat lamp, the local high-brightness lighting atmosphere is set up to make the dishes more fresh and attractive.
Summary
LTECH Phase-cut dimmable LED driver used in this project has been unanimously recognized by industry experts and customers, which won "Top Ten Technologies Award" of Alighting Award 2018(click here for more details). Its built-in "Artificial Intelligence" algorithm has complete self-analysis and learning capacity, which can automatically calibrate and adjust the threshold value of hardware parameters, and automatically generate a set of proper dimming procedures corresponding to each Phase-cut LED driver. Therefore, it has high compatibility and extremely accurate dimming effects, achieving the "intelligent" dimming in a true sense.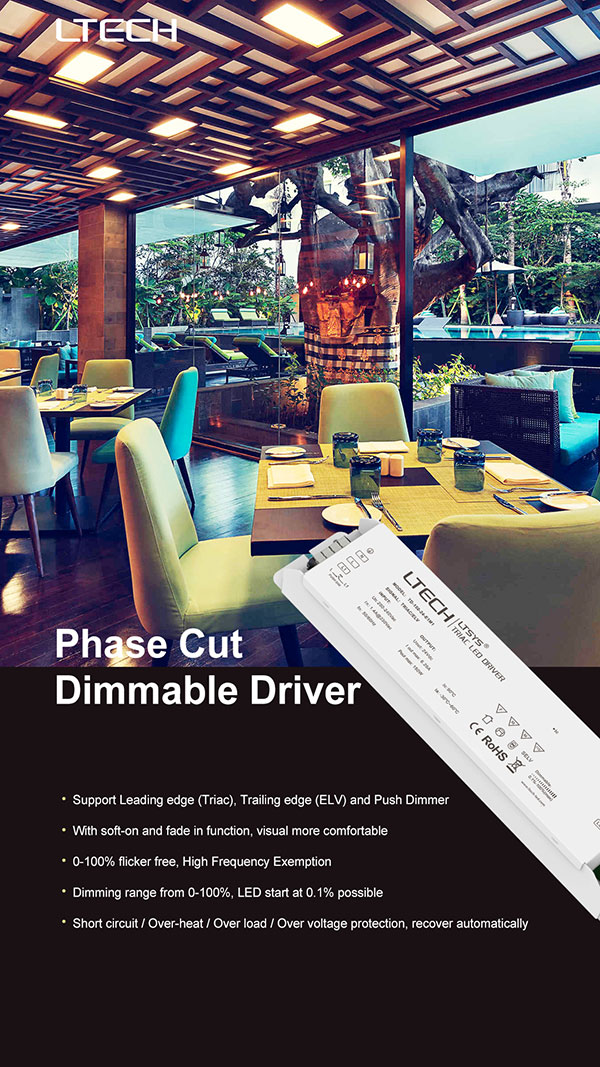 Products used in this project case
For years, LTECH has participated in lots of bid projects, such as museums, hotels, commercial buildings and public buildings. With its original T-PWM super depth dimming technology, dimming down to 0.01%, create a comfortable lighting environment based on different demands and scene atmosphere. In addition, the LED driver stroboscopic detection reaches high frequency exemption level, which provides customers with a healthy and harmless lighting environment, solves the common problem of color difference that general dimming exists, and ensures the best color rendering index of lamps, so as to enhance the value and overall effect of lamps, and to improve customer satisfaction and the rate of bidding projects.
LTECH has developed in-depth cooperation with so many lamp brands, engineering companies and distributors at home and abroad, and implemented countless successful projects. We believe in the future, LTECH will have more products selected, recognized and loved by customers.