Spring Festival is coming, in China, we would like to dress up house, hanging lanterns, paste couplets, sticky window with family ... ... Whether it is people wearing clothes, or home decorations, people need new things through the Spring Festival. However, just by dress is not enough, how can the family become warm up the house from the inside to outside in the reunion day? Today we would to share LTECH villa lighting project - the British LTECH holiday villas, together to explore how to use indoor lighting design approach to create a different atmosphere of the environment.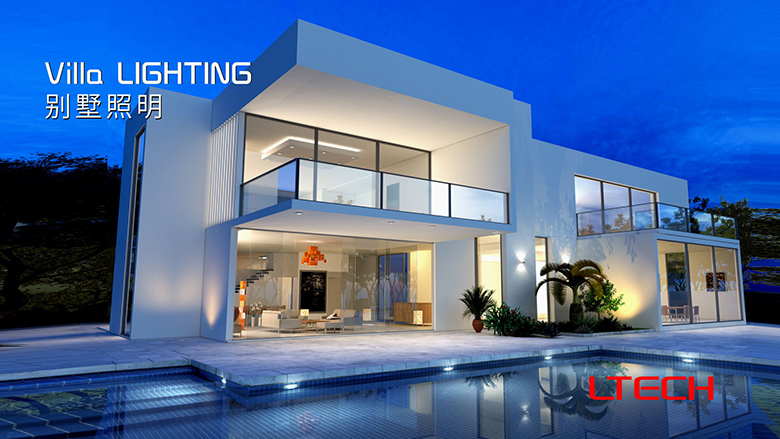 British Leat holiday villas mainly used LTECH DMX / RDM constant voltage decoder in the bedroom, kitchen, bathroom, corridor, stairs, exercise room, indoor swimming pool and other major areas. About the villa lighting, the quality of living environment and the overall comfortable atmosphere is particularly important. British Lit villas used a combination of multiple small light source in the ceiling design, through the diffuse reflection of light, both to meet the lighting needs of space lighting is not too bright, but also through the combination of different light switch to create a different feeling of space. In addition, with partition lighting, according to the space for each function area and decorative area configuration lighting, able to provide lighting, and heighten the space atmosphere.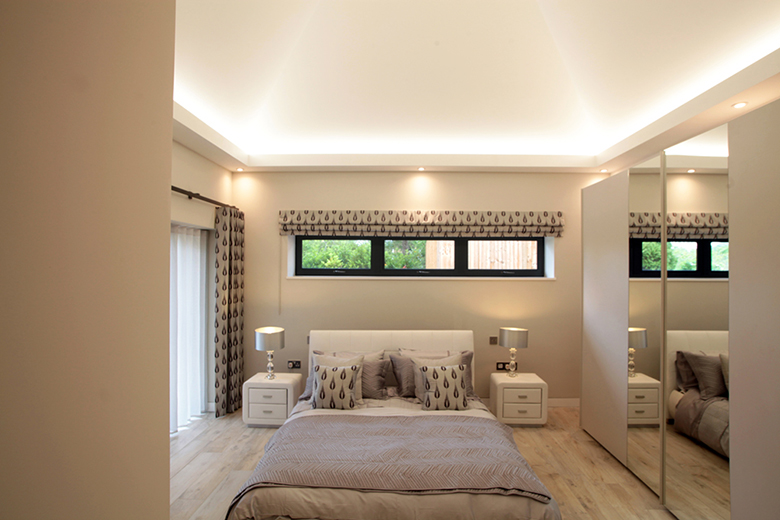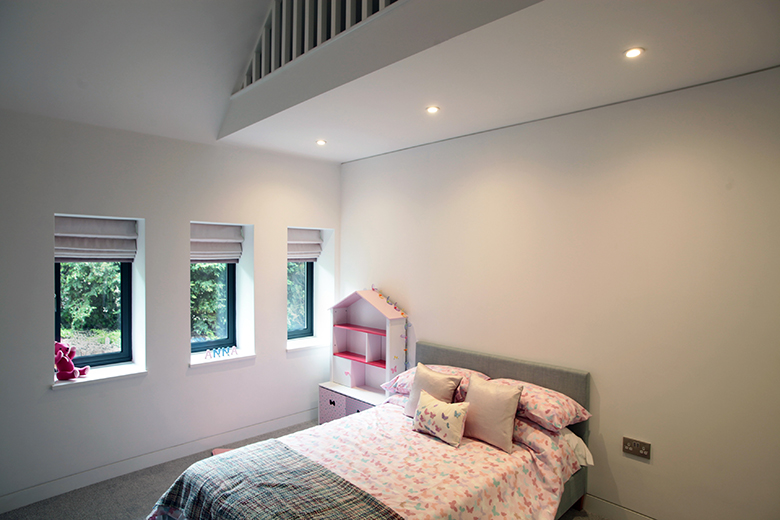 Villa bedroom is the most comfortable place, the top of the lighting with hidden downlight, soften the lighting effect of next light, LTECH PWM digital dimming without changing the LED color rendering index under the premise of nature The light, giving the entire bedroom a quiet, cozy and comfortable atmosphere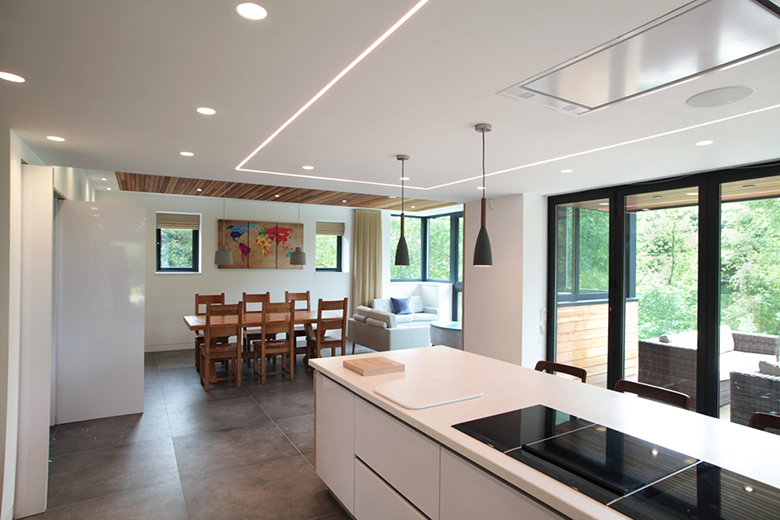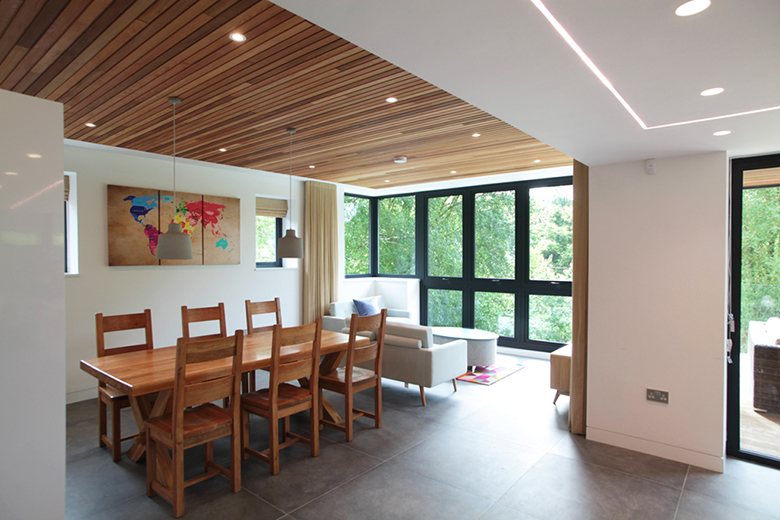 The kitchen is open plan and requires shadowless conventional lighting that is both practical and aesthetically pleasing while being bright, fresh and tidy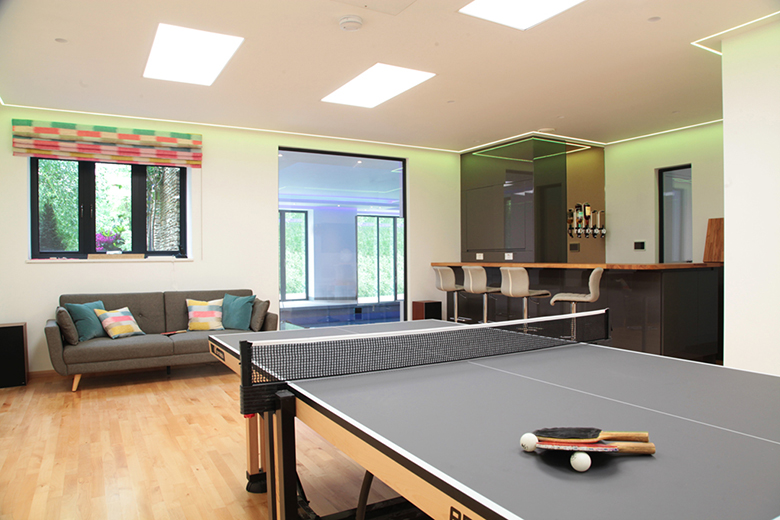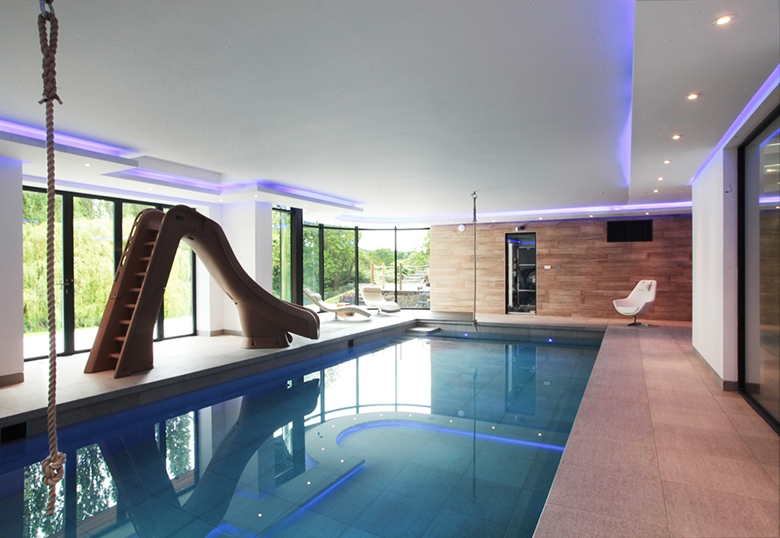 Gymnasium and indoor swimming area, multi zones' lights synchronous controlled, creating different scenes.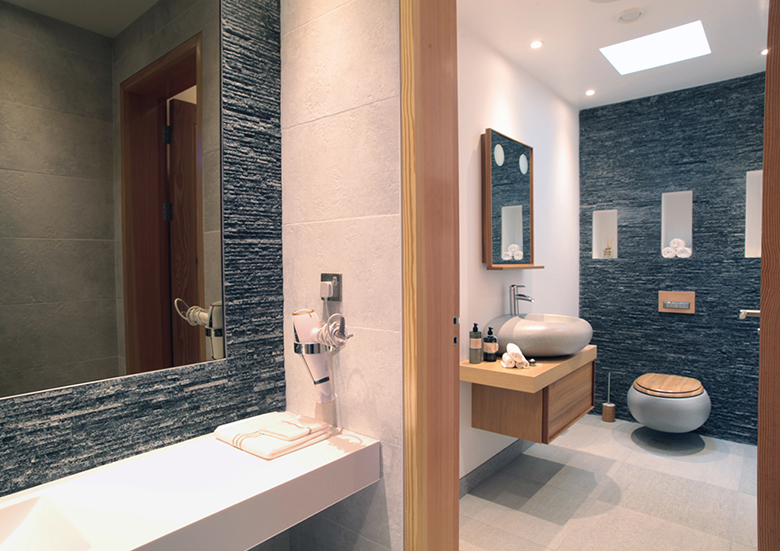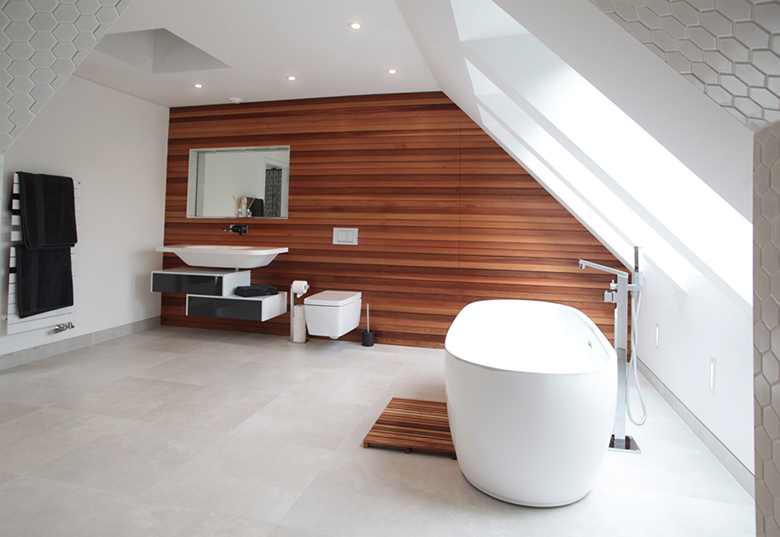 Bathroom adopt different lights to heighten space and distinguish zones ,bring abundant hierarchy.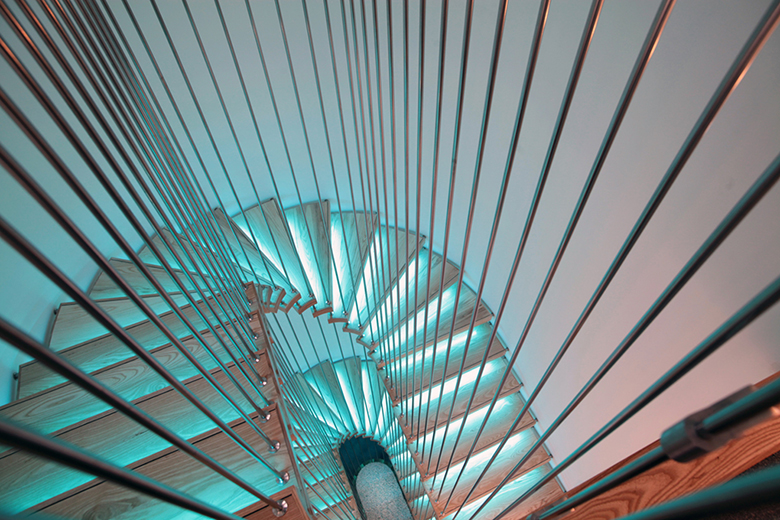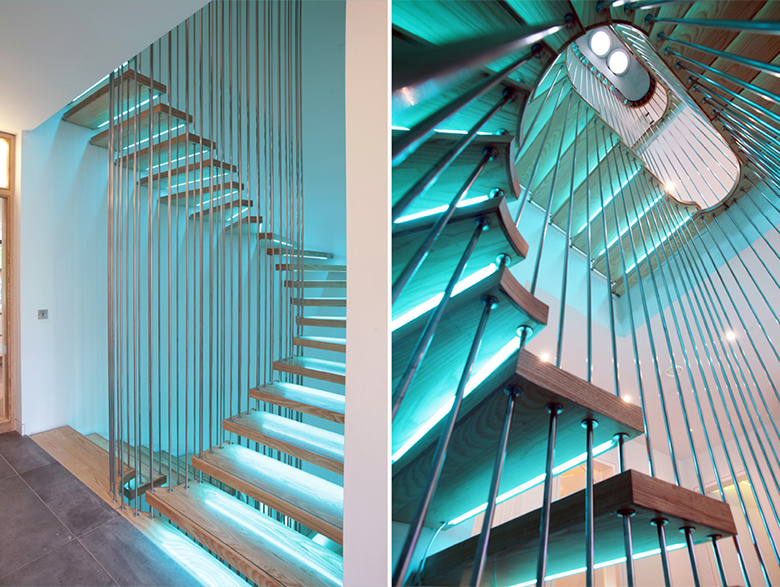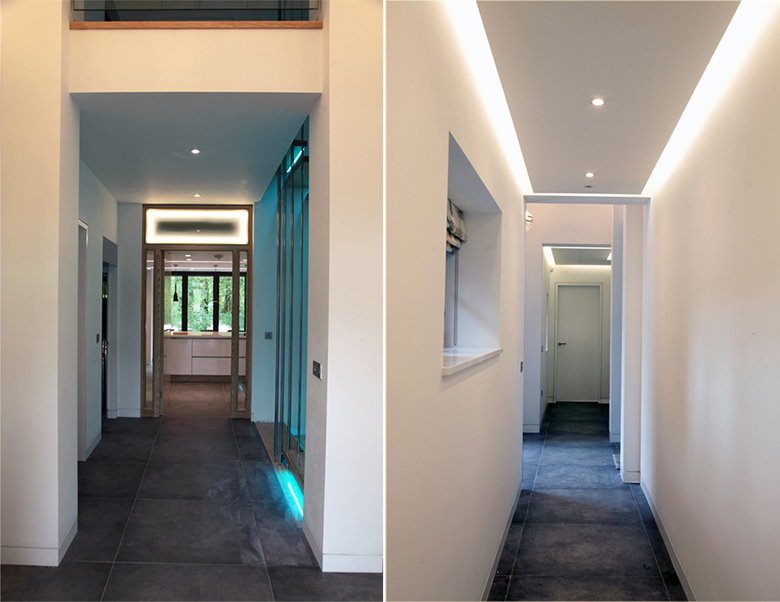 In stair and corridor area,all strips embedded to stairs' steps or corridors' ceiling , creating "turn off light no light appears " vision, seem walk in a space-time tunnel. And all strips controlled by LTECH DMX decoder, flick free dimming effect protects family members' health.
Modern hotels,commercial centers,residences requirement about light system higher and higher,LTECH CV DMX/RDM decoder adopt PWM digital technology ,can control each channel of mono color/CT/RGB/RGBW led light ,achieve 0-100% dimming dynamic effect,bring steady and high quality dimming experience to Leat Villa,and with standard RDM long distance manage protocol,support DMX 512 bidirectional communication,achieve long distance read/write DMX address and so on manage function ,can easy amend DMX addresses after installation ,decrease complex works.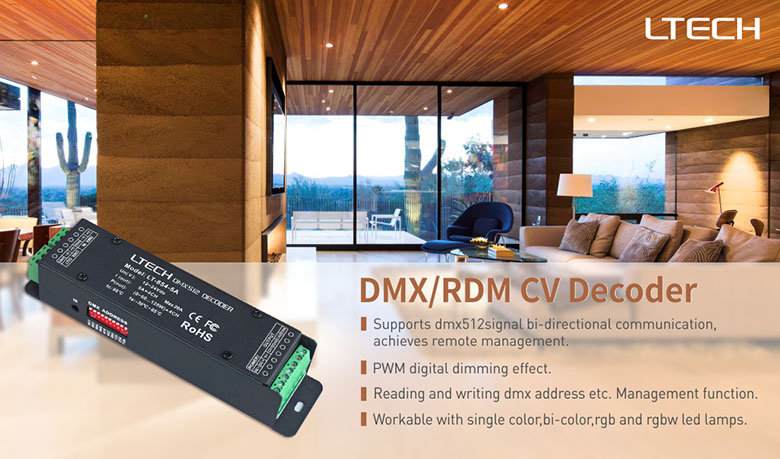 Spring Festival is approaching, when families celebration, the excellent lighting environment will bring more warmth to family gatherings. LTECH's controller through perfect integrated control, once more upgrade people's life quality .
New year new hope. in the past 16 years, LTECH LED control system/LED dimming driver adopted in many of the world landmark buildings : the famous theme park, star hotels, restaurants, luxury shopping malls, playgrounds and more than 10,000 large or middle lighting projects. In the new year, as a fast runner in intelligent lighting field, LTECH will continue to increase investment in R & D and innovation ,beside providing customers with a high-quality intelligent lighting experience but also providing advanced resources to lighting industry to promote intelligence Lighting industry development.