In January 2021,New Center for Treatment & Care at Chiba University Hospital has been put into use.Based on the human-centered philosophy, more attention is paid to patients' psychological needs and their sensory experiences. Chiba University Hospital used LTECH's professional version of decoders to create a safe, quiet and comfortable public space.Also RGB ambient illumination was applied to divide different spaces, making the hospital into a more relaxing environment.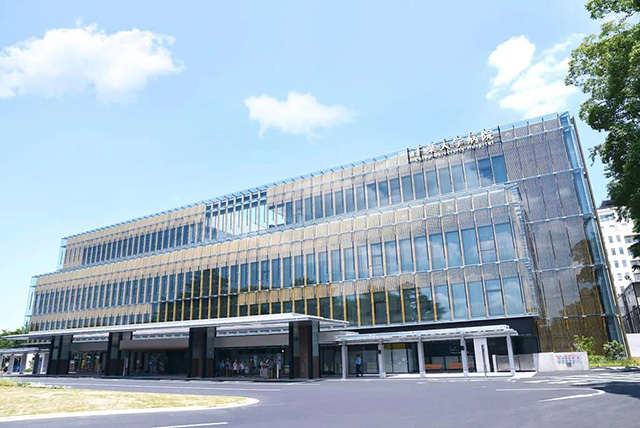 Chiba University Hospital
The predecessor of Chiba University Hospital was Kyoritsu Hospital, which was founded in 1874 and was renamed Nanjing University in 1949 after schools being merged.The hospital is equivalent to a first-class hospital at Grade 3 in China, Its diagnosis and treatment,and clinical research are widely recognized.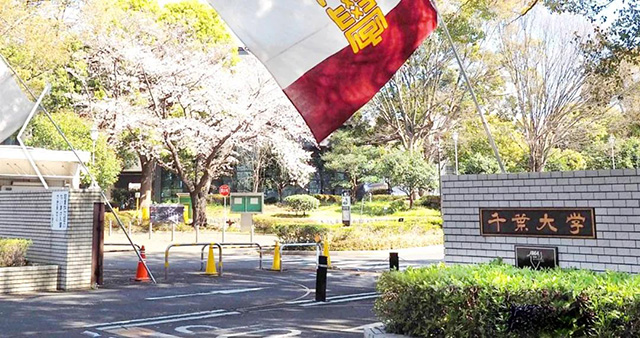 Chiba University
At Chiba University Hospital in Japan, different light colors represent different department areas.By distinguishing the light colors,patients can find the department exactly they want to go. And the combination of the bright orange color and high brightness light makes it easy to know where IVR reception it is at first glance. The lemon yellow bright lights illuminate CT reception and make it rather obvious and noticeable among the green light emitted, which let you hardly ignore the reception.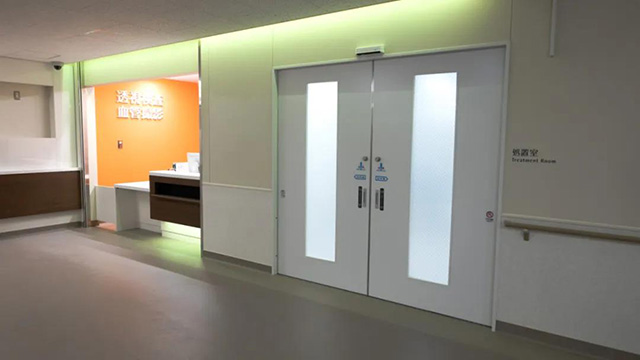 IVR reception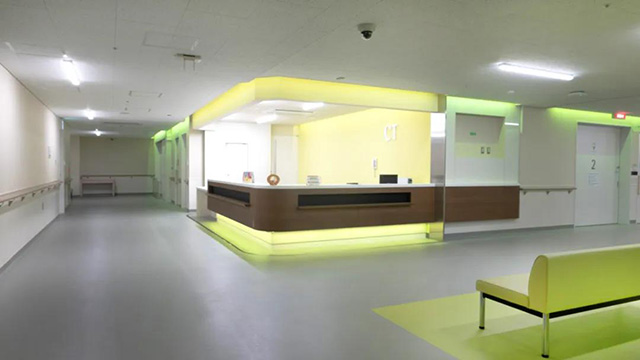 CT reception
Apart from dividing spaces, lighting is capable of creating a bright and comfortable environment to relieve patients' negative emotions , which is helpful for medical workers to complete various tasks efficiently and quickly. LTECH's professional version of decoders can control multiple lights in different areas simultaneously and deliver flicker-free dimming at low brightness level, which meet the needs of accent lighting and local lighting. What's more, gradient cool lighting effects can be achieved which can not only enrich the hierarchy of the space at the same time, but also divide the spaces and present the prominent lighting effects of the space.

Picture of lighting effects in multiple areas
The hospital set up the dynamic lighting effect from pink to orange in the corridor of the MRI Room and Nuclear Medicine Room. Pink and orange are warm colors, which can make people feel warm and intimate. The dynamic effect can effectively attract patients' attention and relieve their anxiety while waiting to see their doctors.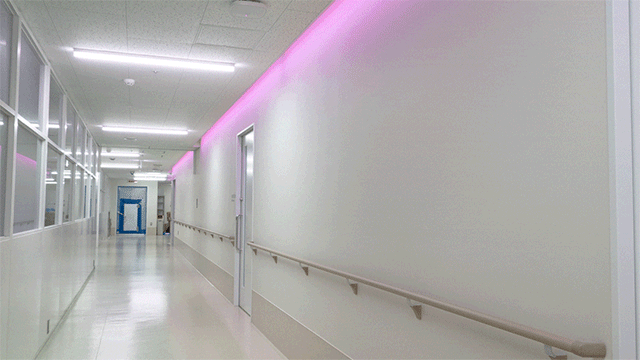 Dynamic lighting effects
In the corridors leading to all areas of the hospital, due to a large floating population, corridor lights are mainly used to provide bright illumination and distribute light evenly. Color temperature can also be adjusted to create a comfortable atmosphere.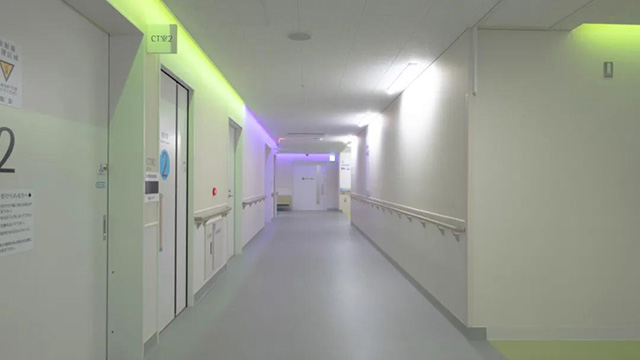 Hospital corridor
The safety of hospital lighting should not be ignored.LTECH's professional version of decoders has passed UL and TUV certification and the design of short circuit, overload and overheat protection make it safer and more reliable. Based on safety, hospital lighting not only requires ideal lighting brightness and color temperature level, but also takes the comfort of medical staff and patients into account. There will be many challenges that occur in the process of the application. However, LTECH succeeded in completing the application with its excellent technology and quality products, which was well recognized by customers.
Through 20 years of technology accumulation, LTECH perfectly combined DMX512 protocol with LED lamps. And we have developed the professional version of decoders to endeavor to create a unique lighting environment for each project.LTECH will adhere to technological innovation, and strive to provide best products and solutions to meet diverse needs of people for lighting.