(Wonderful Party Titbits)
Spring brings us vigour. 16th Anniversary of TECH Annual Banquet-2017 was hold in the luxury international 5-star Pullman Hotel, with the theme"Never Forget Why You Started, and Keep Forward With Dreams". All staffs dressed up to attend this amazing party, and begin to strive for the goal of 2018.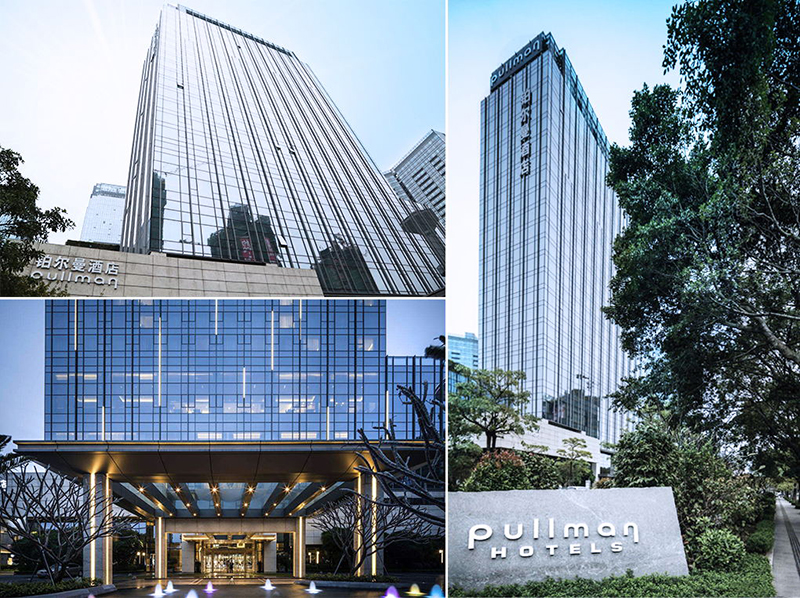 All teammates signed in and took photos as a keepsake. We could read LTECH team's Youth, confidence and personal charisma through pictures.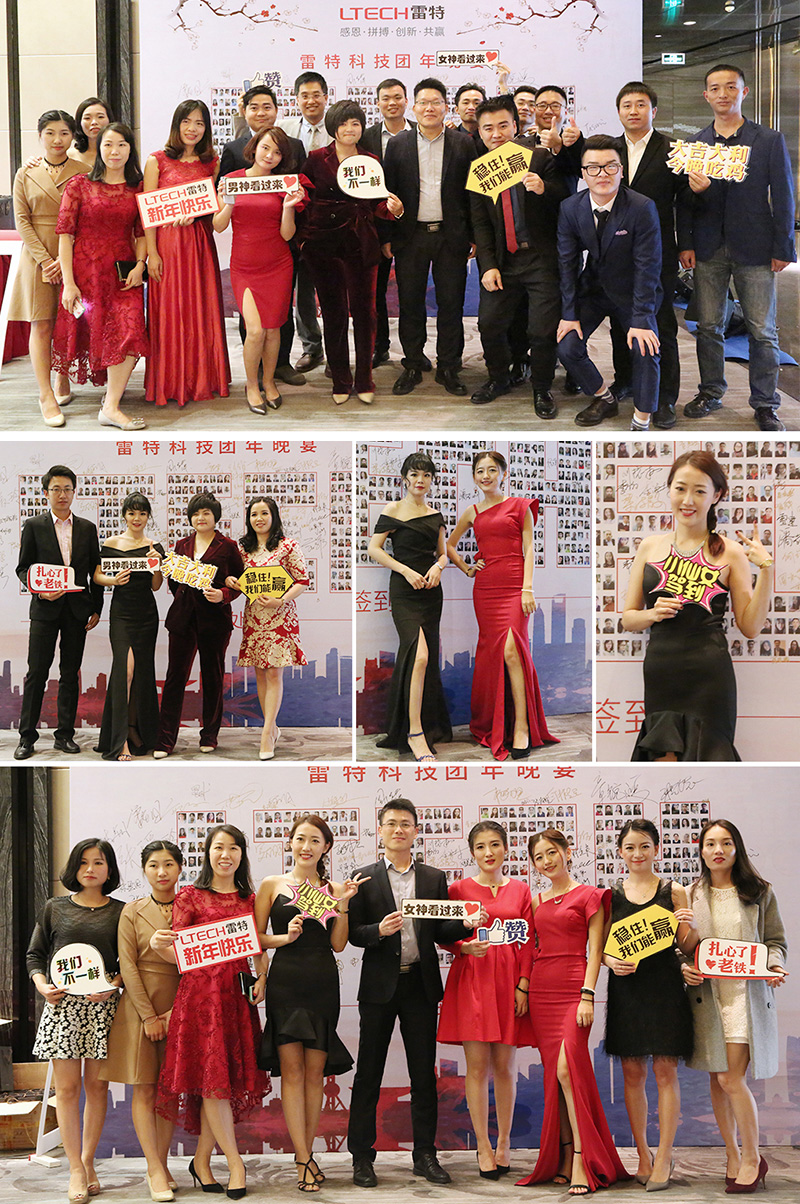 The long-expected moment was coming. President Jianwen Lei walked to stage with rapturous applause and cheers, brought us an encouraging New Year Speech. "All successes are hard-won, we have to cherish now." He guided working policy in 2018 and shared valued experience with us.
LTECH team how to reach achievements? ----"Stay Hungry, Stay Foolish." President Mr.Lei encourage us to stick to our dreams and strive through sharing his inspirational start up stories. Our company will develop continuously, to be a strong backup for all staffs.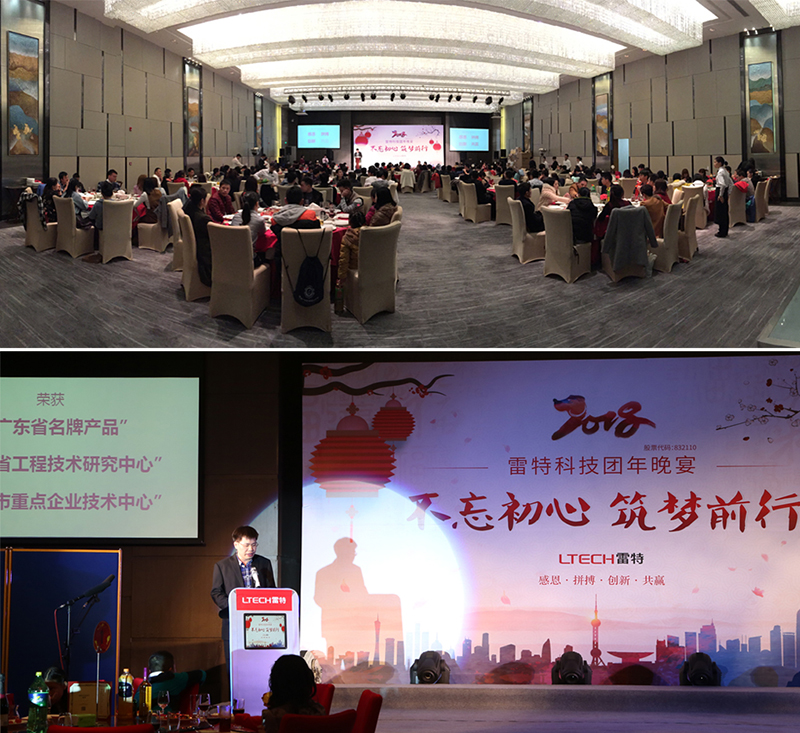 After then, Mr. Lei informed an amazing plan -- LTECH Headquarters. Whole design was first-published on the banquet, with LTECH idea of continuously improve.Beautiful design style of high-end IT attract everybody, which was expended 1 year to finalize."That is not only a sight, but also a story." Mr.Lei introduce the frame gradually, like complete facilities... We can't help being proud of LTECH.

After the speech of Mr.Lei, the company issued many awards such as "Team Target 100,000 Yuan Award", "Sales Champion", "Diamond Sales", "Gold Sales", "Service Meritorious Award" and "Excellent Employee Award". Subsequently, leaders of all departments in the company and all the staff drank a toast, the General Assembly Dinner started ourselves, we enjoyed sharing delicacies, have raised the glass, for renew friendship and the blessing of the New Year.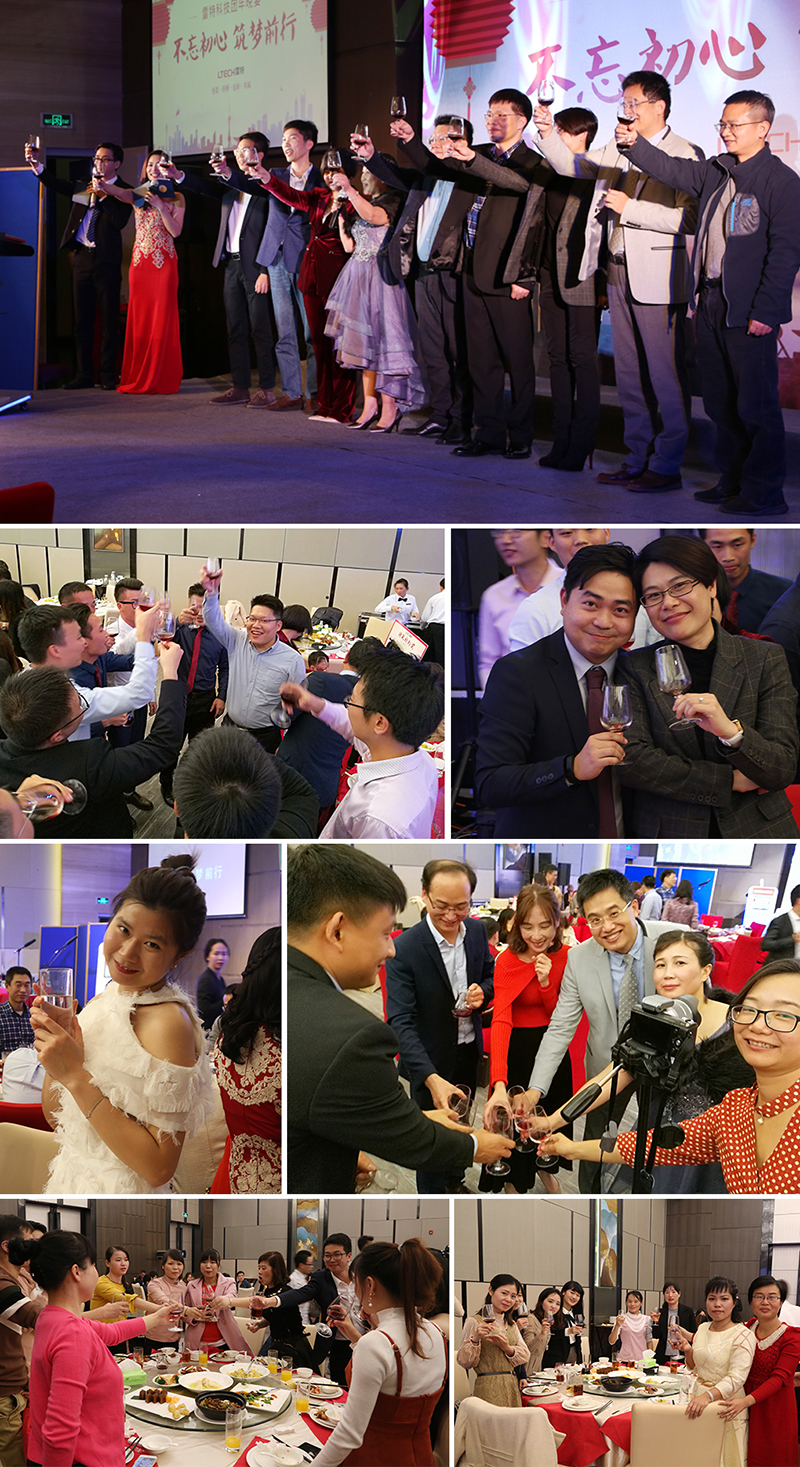 During the banquet, LTECH staff's self-directed program debut, the first opening of the "LTECH Goddess" program to help out, in dynamic music, graceful pace letting the audience all marvel and cry in the heart at the Goddess, followed by warm song and dance, witty comic dialogue, funny scene play, choreographed chorus ... wonderful program to the party atmosphere to the climax.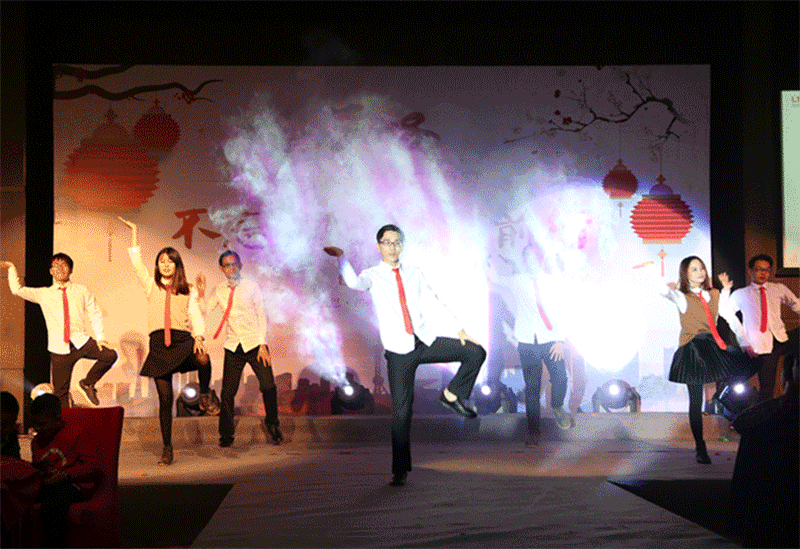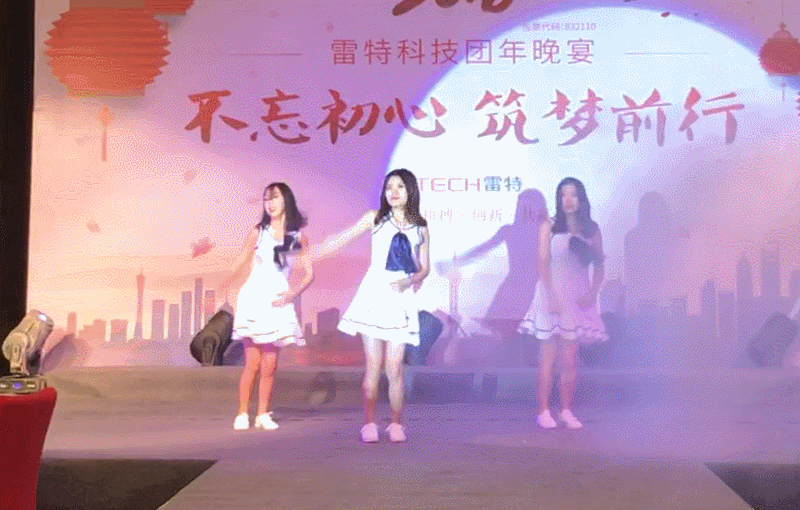 The program was interspersed with lucky draw, everyone was excited time by time.There were rich prizes at the scene, the winning rate as high as 80%, the company sought to bright all joy to share with every staff, your satisfaction is the maximum power letting company moving forward!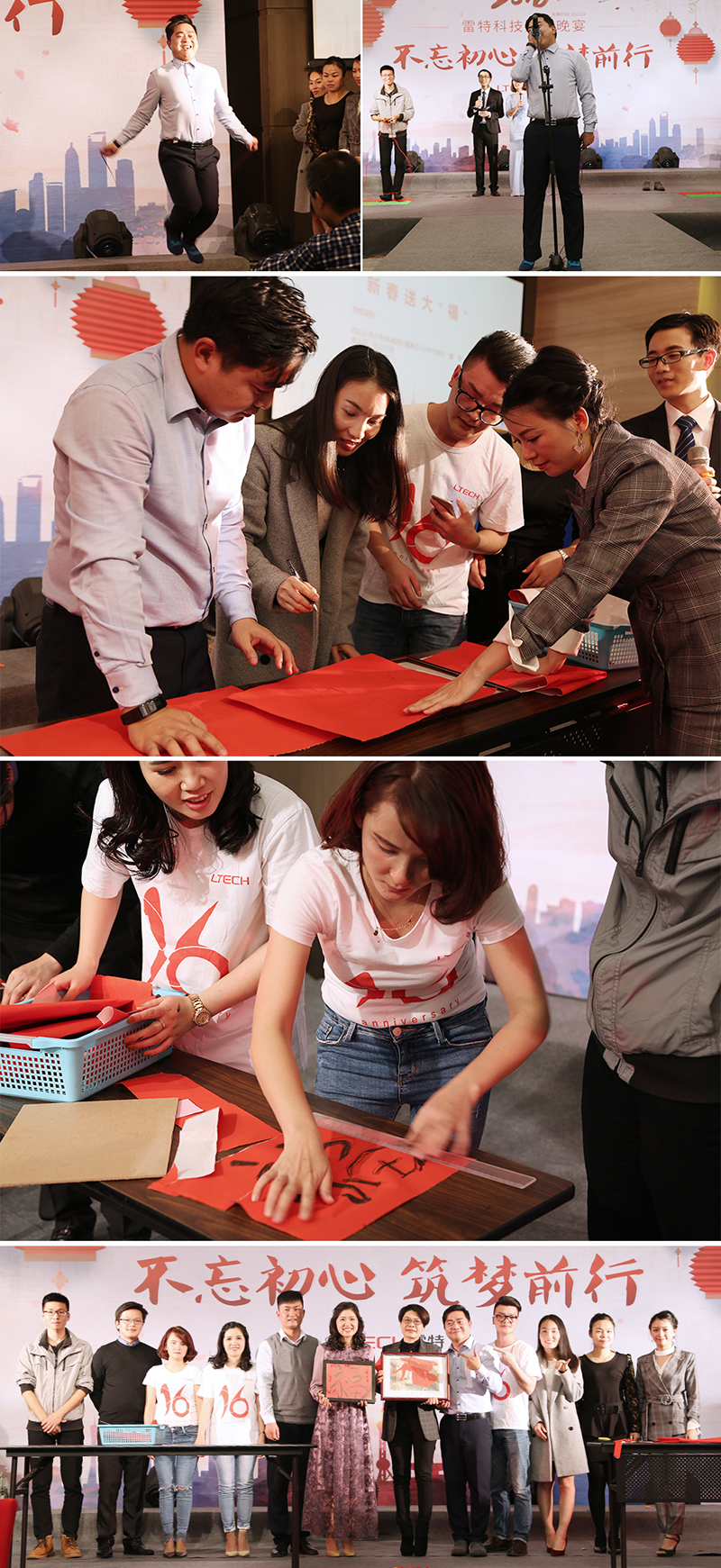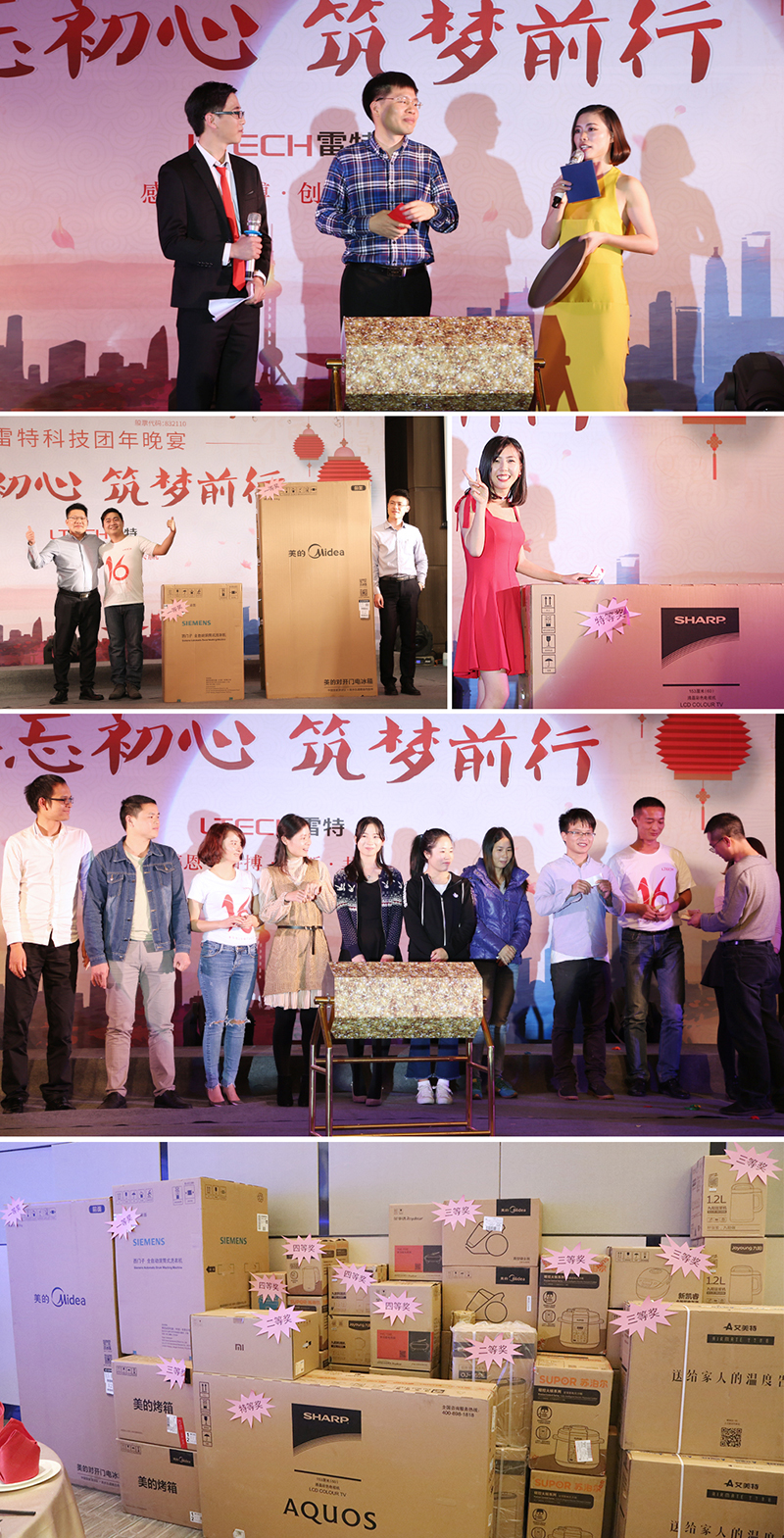 'Never Forget Why You Started, And Move Forward With Dreams',LTECH Annual Banquet 2017 in everyone's laughter ended. Recalling for the past 16 years, LTECH has always held the core values of "Grateful, Fighting, Innovation and Win-win" and insisted on building a Chinese brand and continuously keep moving from strategic planning, equity incentive and talent absorption. In 2018, LTECH will continue to work steadily.Not only lighting up the architectural space with professional technology, but also illuminating the life with its enterprising spirit. LTECH firmly believe that happiness is struggling out, as long as carrying a dream, and striving to move forward perseveringly.There is no insurmountable obstacles, there is no unreachable afar! Now let's embrace our dreams!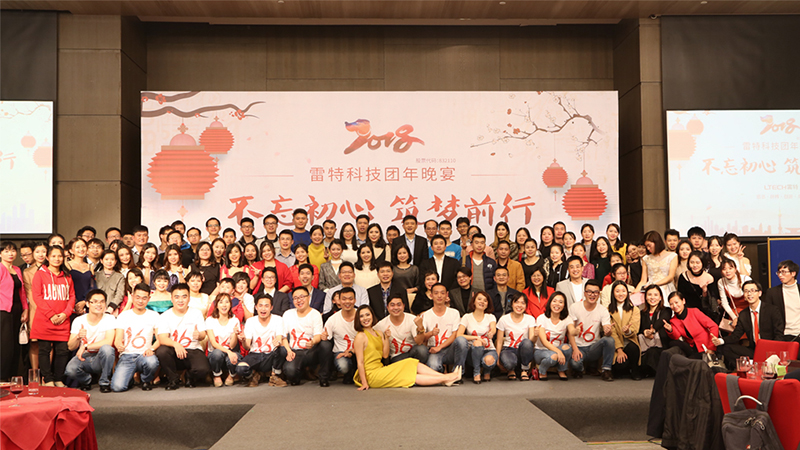 Finally, LTECH wishes you all the best in the new year with happy family and prosperous business!