On April 8-10, The 7th eLicht Forum & The eLicht Designer Competition National Finals took place in Sheraton Guangzhou Panyu. Centering on the theme of "Beyond the Lighting", this forum discussed the direction and value of "Beyond the Lighting" under new trends, new demands and new developments.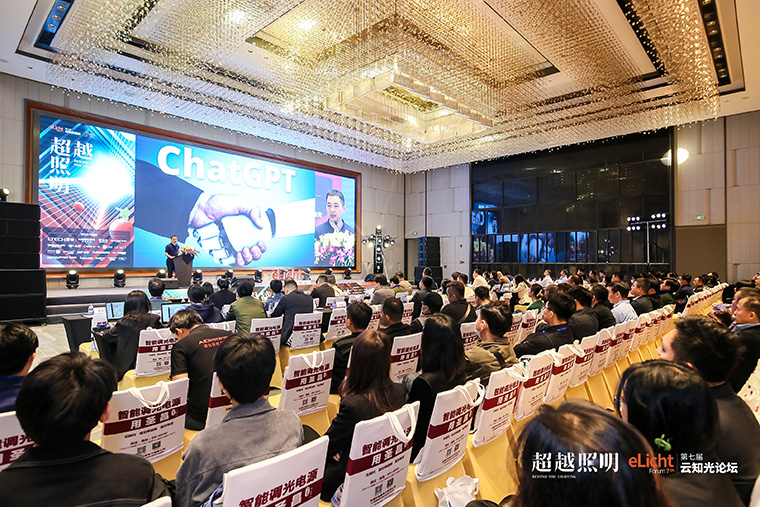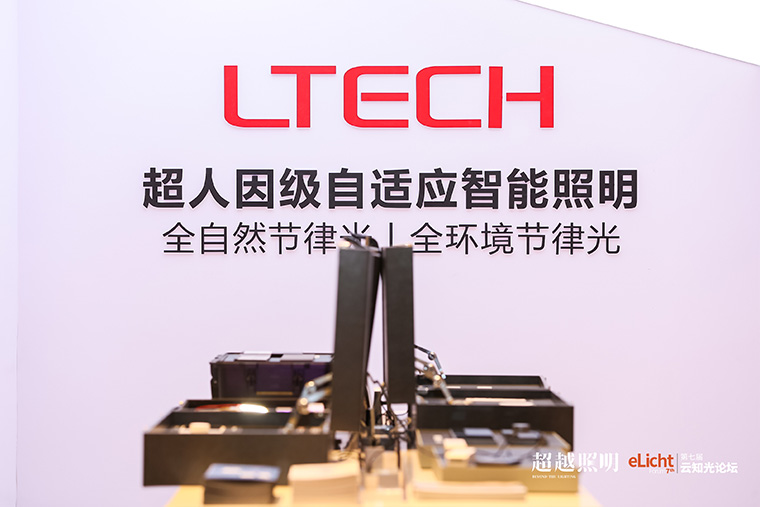 LTECH brought new technology and products to the forum and sponsored the sub-forum of Nature·Health·Light
LTECH brought the cutting-edge adaptive lighting technology and NFC programmable DALI drivers to the forum which have already grabbed the industry's huge attention.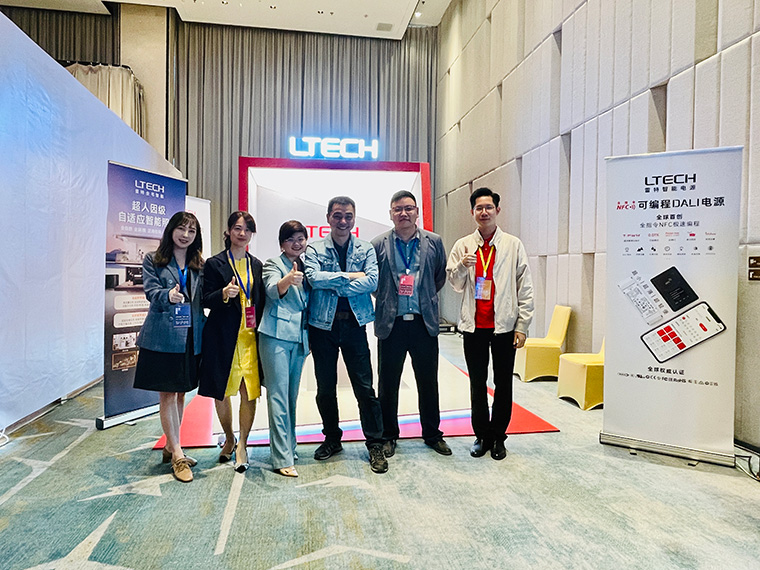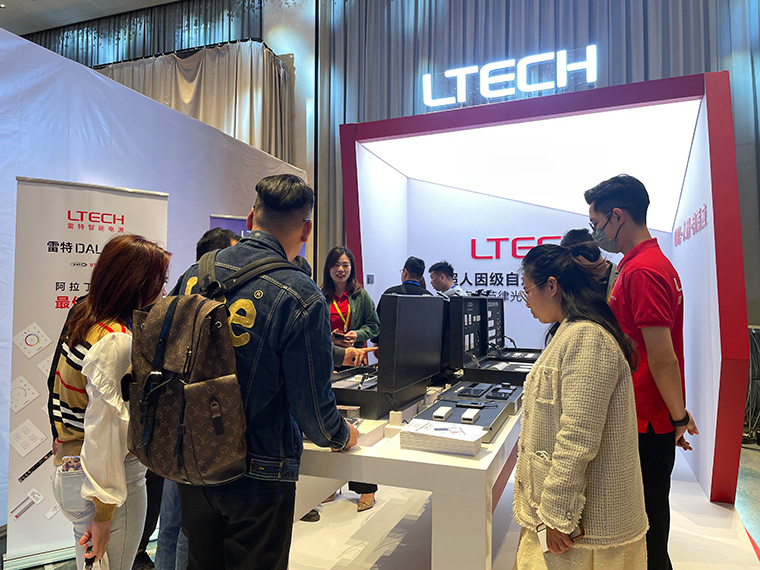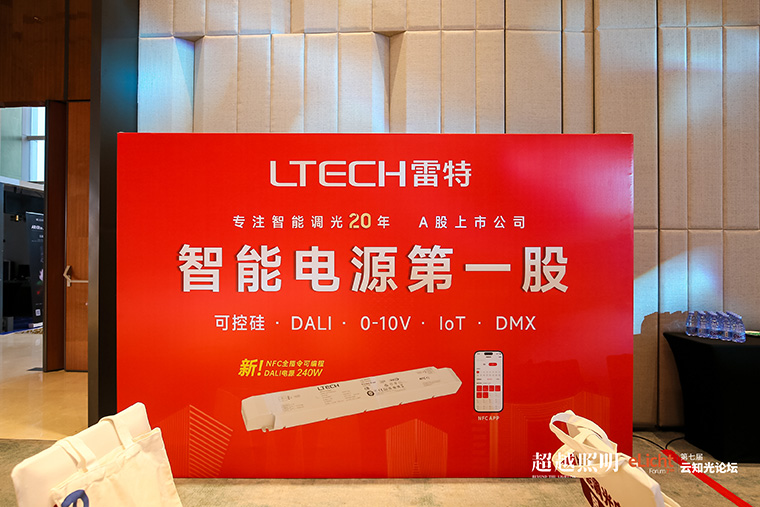 As the general sponsor of the sub-forum of Nature·Health·Light, LTECH aims to create superior quality of life for people and advocates healthy, natural lighting. We explored together with a lot of industry professionals and thought about how to make lighting feel like more natural light and become more human-centric. We are looking forward to the new future intelligent lighting!
Intelligent Lighting in the Chat era
On the first day of the forum, the forum co-founder/chief lighting technology officer Mr. Xu Qinghui delivered a wonderful speech, who highlighted LTECH NFC programmable DALI drivers in his speech. Mr. Xu Qinghui pointed out the traditional commissioning method remains in NFC programmable DALI drivers, and at the same time a fast, simple commissioning method by NFC is added, which allows users to pre-program drivers. For example, the required scene, power, color temperature can be preset in the warehouse without the need of setting on the construction site.
As Mr. Xu said, "This is a black technology that seems like it can chat with designers about parameters in advance. This sort of "make commissioning in advanced" is likely to make a new service model start.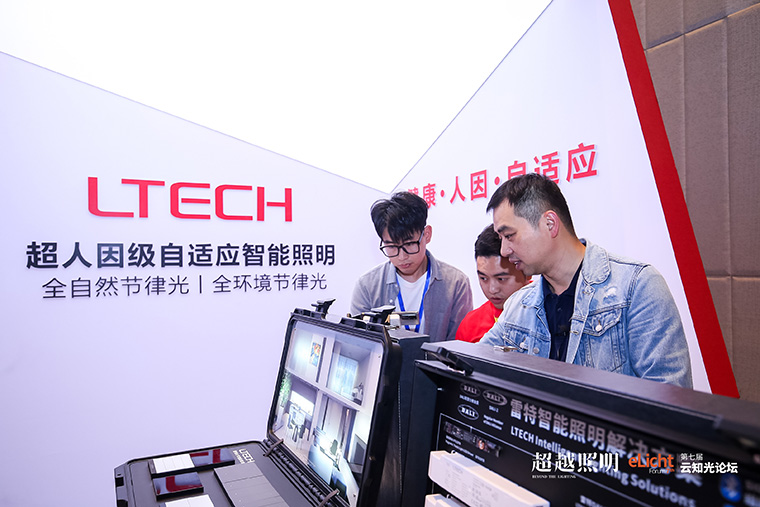 In fact, the powerful advantages of LTECH NFC programmable DALI drivers are not just limited to what we mentioned just now, which also help achieve less SKUs, more compact product size and reduce the pressure on selecting different models and the transportation pressure as well.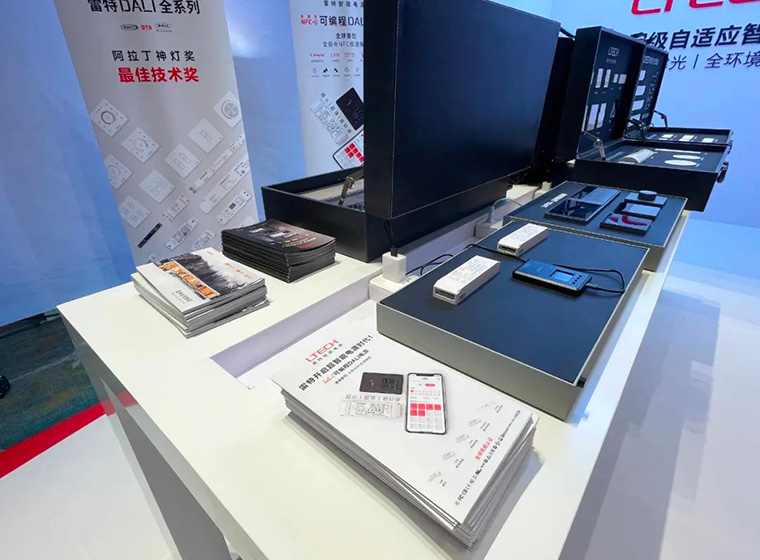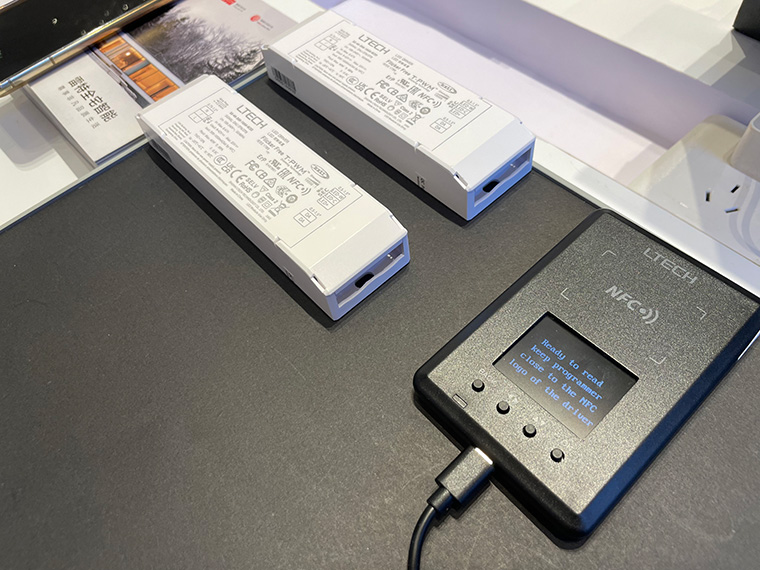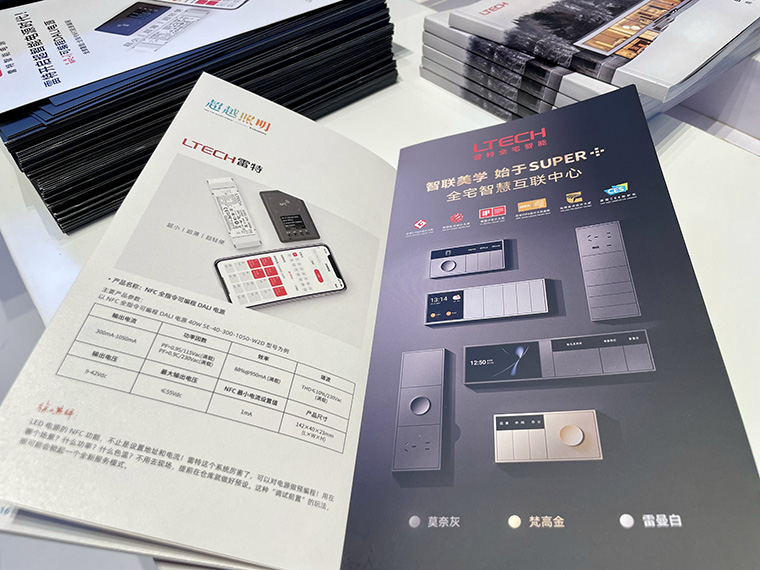 Gained enormous popularity and attention
During the event, LTECH booth gained enormous popularity. Many guests came to the LTECH booth to have a exchange and product experience. LTECH launched the adaptive lighting technology that enables the completely circadian lighting and customized circadian lighting, which can comprehensively meet users' healthy, personalized intelligent lighting needs.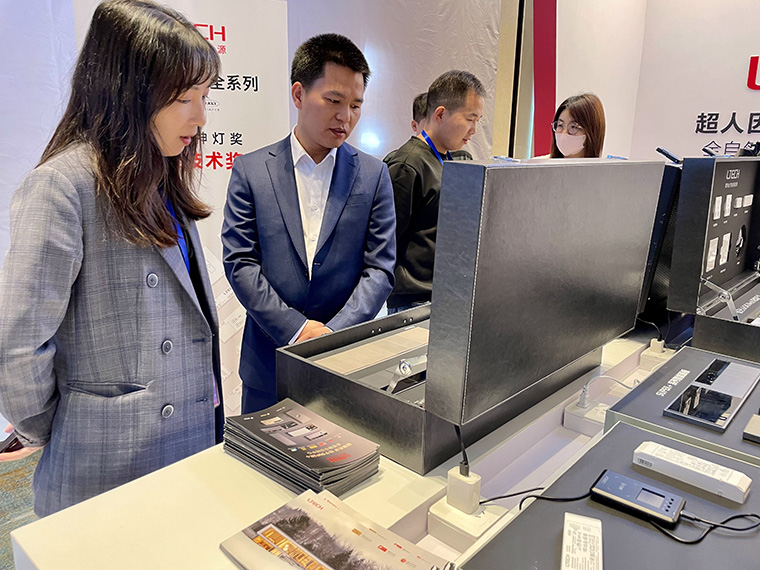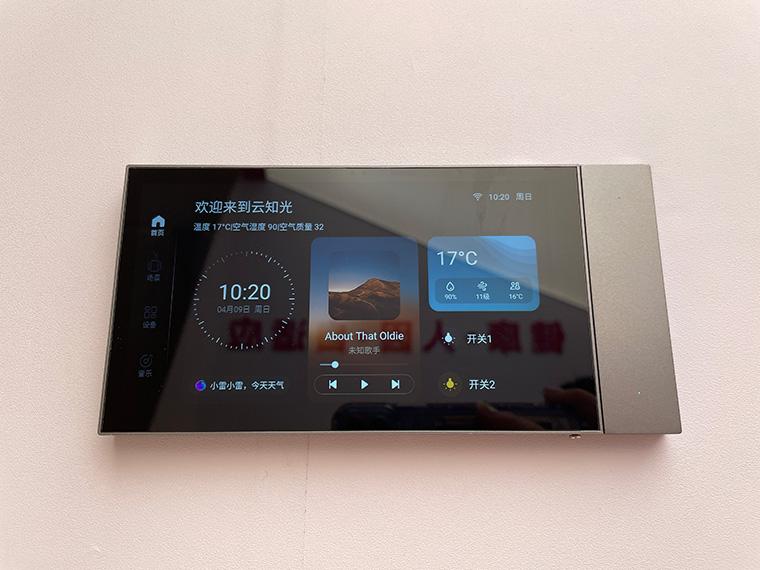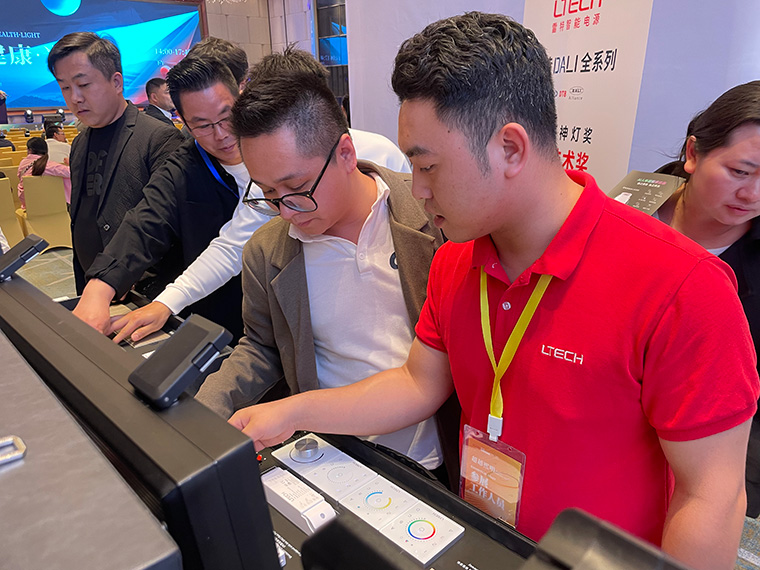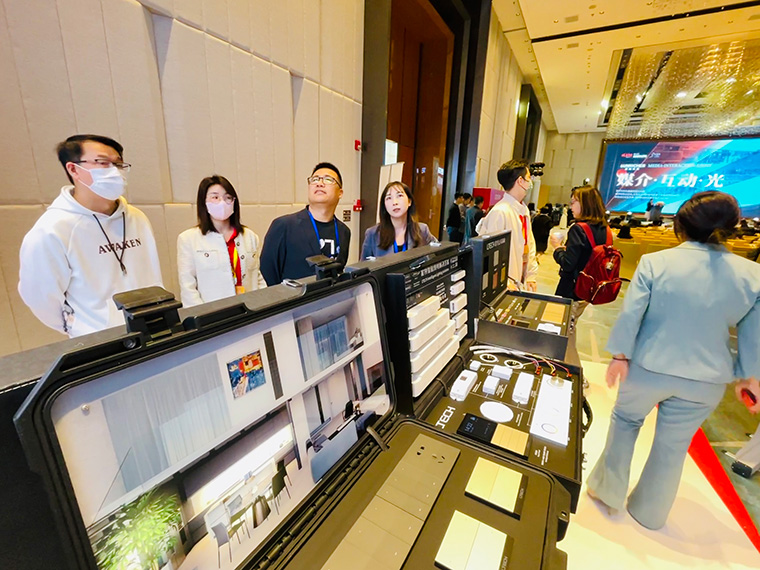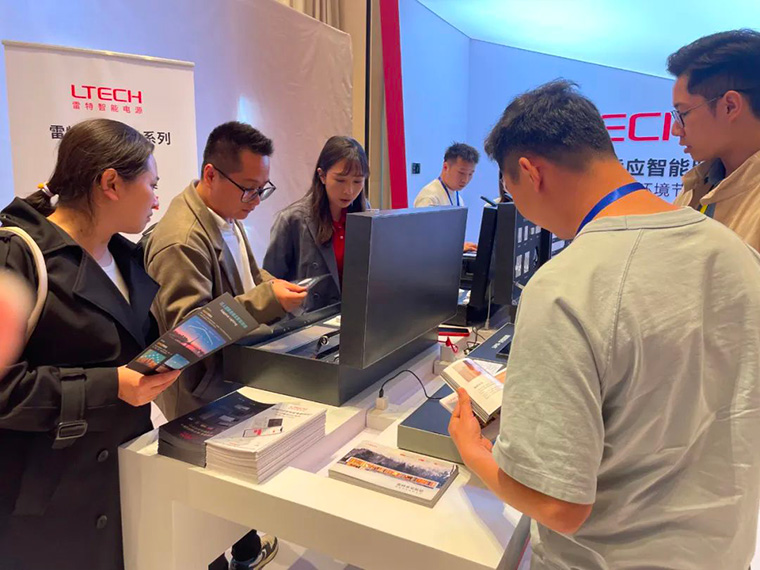 Focused on more than just lighting
LTECH hopes that we can provide professional intelligent lighting technology, products and solutions to promote the development and growth of the entire intelligent lighting industry, and to let people enjoy more more convenience and health in their life.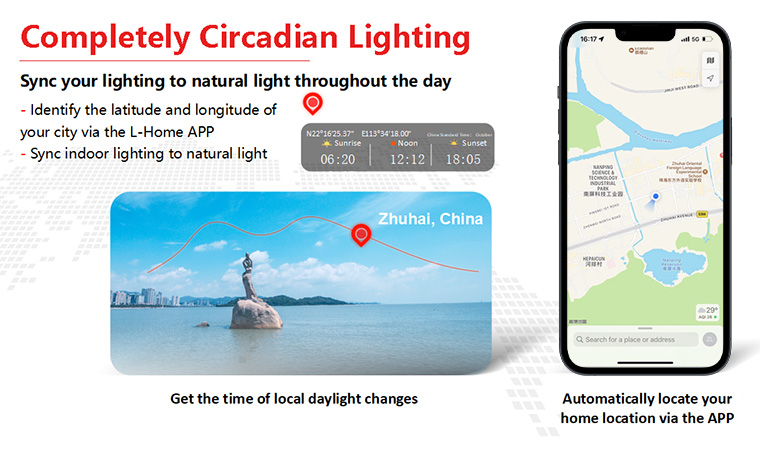 At the forum, LTECH China Regional Sales General Manager Ms. Li Fangfang delivered a keynote speech with the theme of "Create circadian lighting and define it as new future lighting" ,who also meticulously explained the highlights and application scenarios of adaptive lighting technology.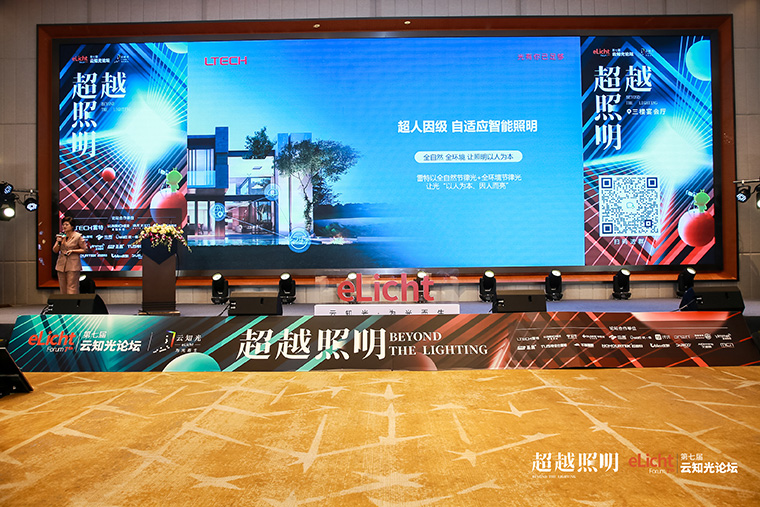 Lighting plays an indispensable role in creating positive and healthy human circadian rhythms.Benefiting from the adaptive lighting technology, completely circadian lighting can be realized by using the LTECH whole house intelligent L-Home APP to locate the city where your home is, and at the same time make lighting imitate the actual sunlight changes so as to support the human circadian rhythms. Customized circadian lighting is done by setting up custom brightness and color temperature at the specific times of day and makes it suitable for commercial spaces, residential homes, schools, hospitals and catering spaces.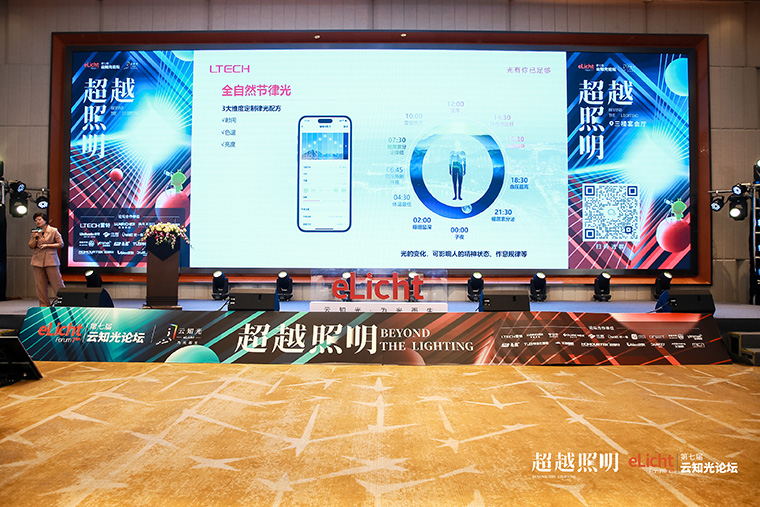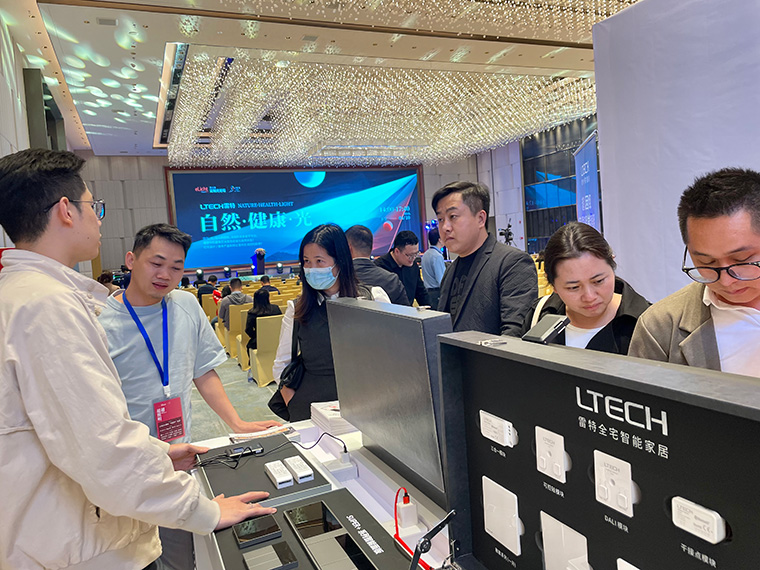 A new technology is coming soon. Access it for free after the OTA degrade
Adaptive lighting technology will be released soon. It is available on the smart products below and you can access it after the OTA upgrade. To make circadian lighting with L-Home App, you need to link Bluetooth LED drivers with a Super Panel and other types of LED drivers need to work in combination with Bluetooth conversion module and a Super Panel. Let lighting become more human-centric and light up for people by creating completely circadian lighting and customized circadian lighting.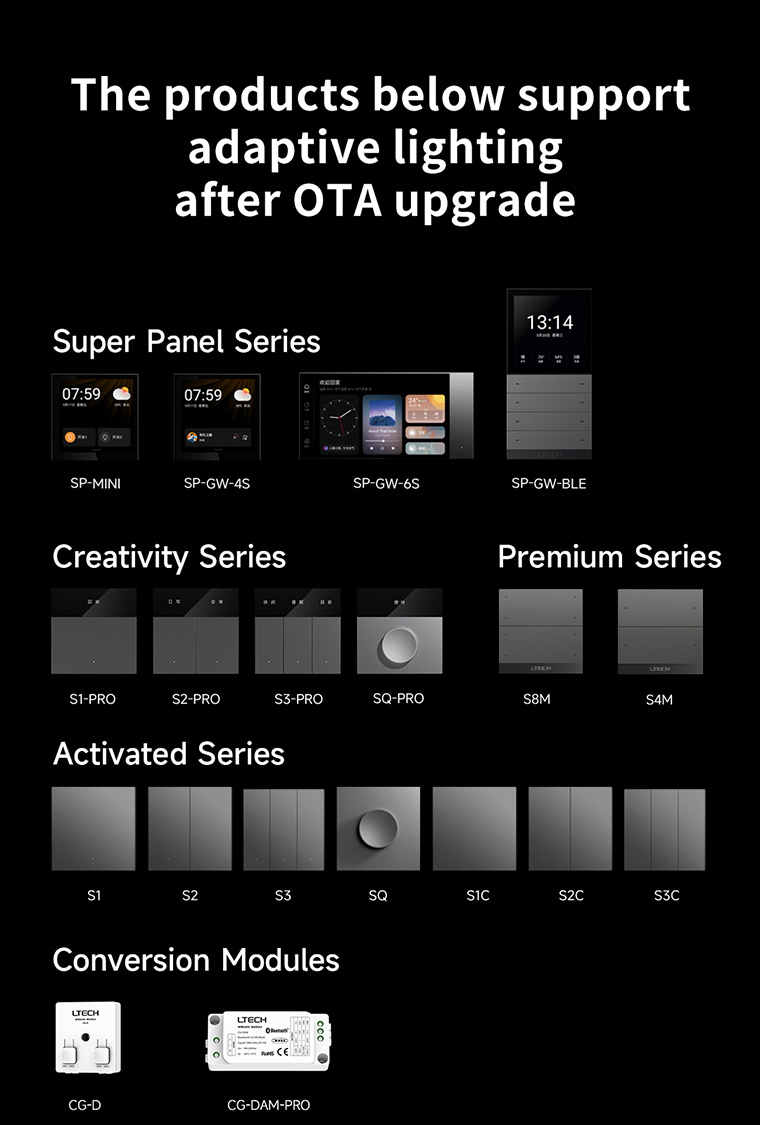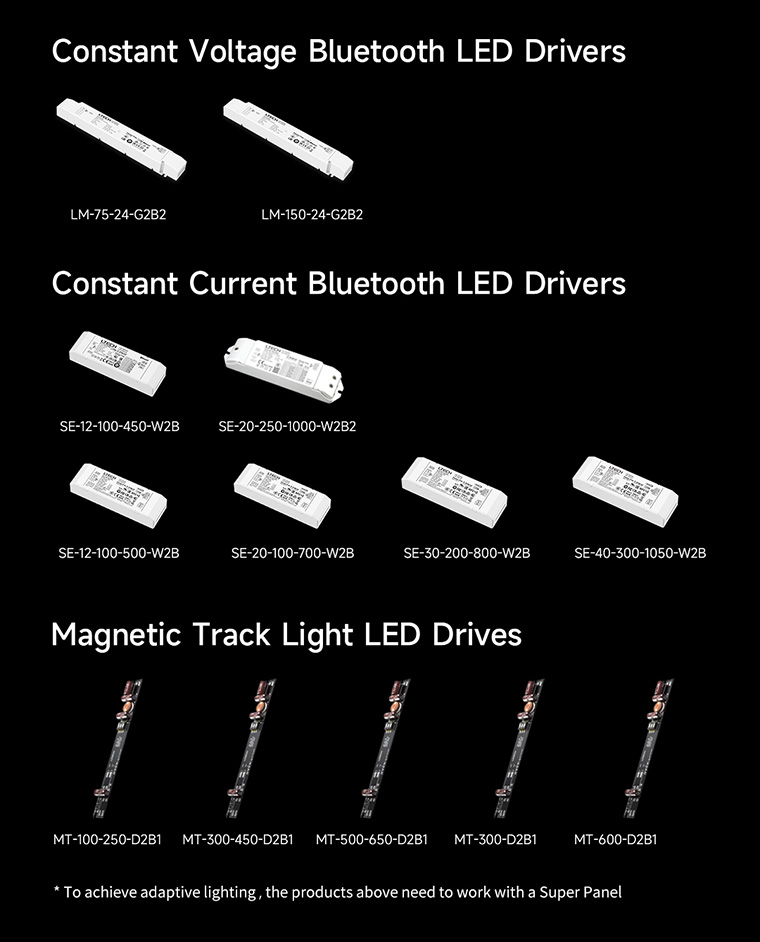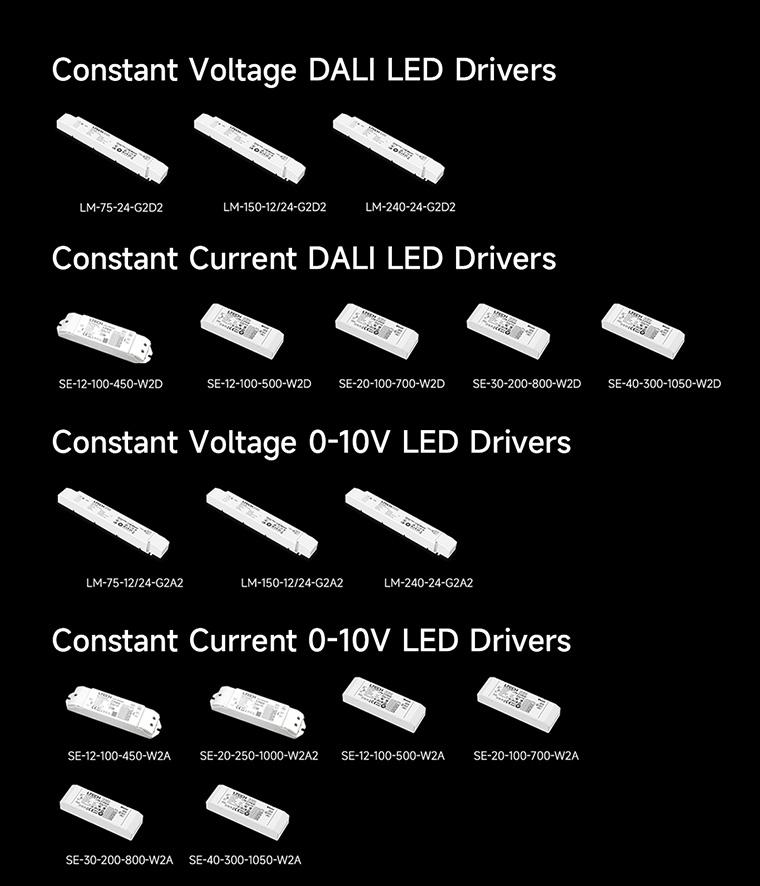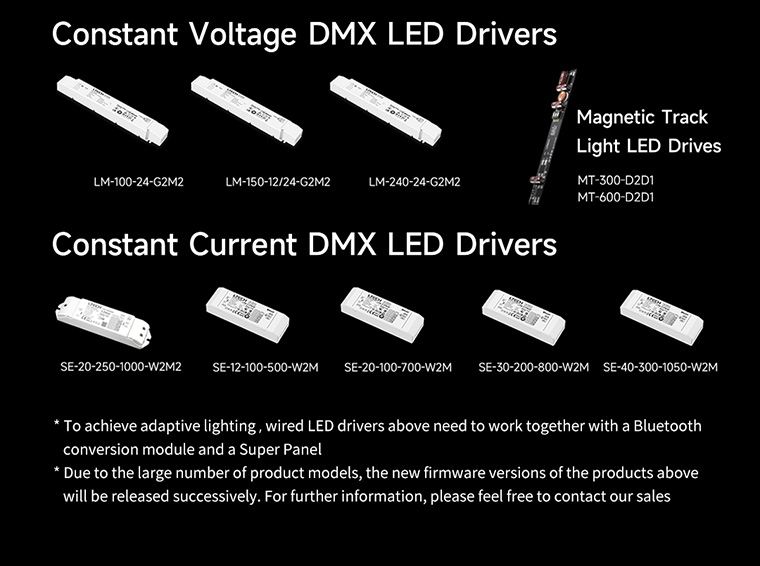 As a pioneer of T-PWM Super Depth Dimming Technology, LTECH keeps breaking through and moves forward along the technological innovation. We will strive to make healthy lighting accessible to hundreds of thousands of households and make healthy and intelligent lighting environments become normal!